The Covid-19 pandemic completely changed our lives. It created abrupt effects on our everyday routine, which has caused anxiety and stress. Prioritizing your own well-being benefits not only yourself but also the people around you. The positive energy can radiate and create a significant impact on your everyday life.
Neglecting ourselves is dangerous for many reasons. More importantly, it can stop us from being the healthiest and best version of ourselves, both in mind and body. Here are some tips on how to take care of yourself for better health.
1. Prioritize Sleep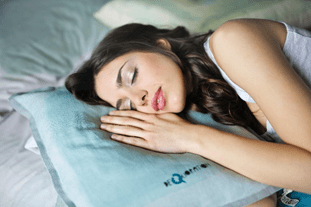 Sleep deprivation can trigger stress sensitivity. Make sure you get enough and good-quality sleep to recharge yourself. Free your bedroom from distractions so that it can provide you the best possible rest. It should be free from any noise that could disrupt your sleep. Your bedroom should be maintained at a cool temperature. And, it's always worth it to invest in a comfortable mattress.
Another tip to have an excellent sleep is to stick to a fixed schedule of the same bedtime and wake-up time. This technique will help you regulate your body clock.
2. Eat Right and Stay Hydrated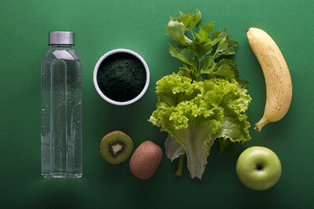 As we often hear, you are what you eat. Your food intake doesn't only become part of your inner being but also a reflection of your lifestyle. To keep yourself healthy in this quarantine, you may want to eat more vegetables, fruits, proteins, nuts, and whole grains.
Preparing your own meals at home can also be a part of your self-care routine. Getting yourself into some cooking is a wonderful way to gain emotional resilience and well-being. They say that you'll be happier when you eat home-cooked food. Engaging in tasks like cooking at home can make us less stressed and more fulfilled.
Water is also an essential factor in self-care. Fill up your water bottle and keep it close to you always. You can keep track of your water intake by creating your own water tracker template. Alternatively, you can always download mobile applications that remind you when it's time to drink water. You can also stay hydrated by including water-rich foods, fruit-infused water, and tea in your intakes.
3. Develop a Work-out Routine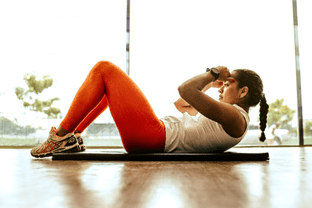 Working out is proven to effectively boost mood and reduce stress. Try to incorporate physical activities at your own pace and comfort. What's essential is you create a routine where you can be yourself. Staying physically active can help induce endorphin, not to mention that it helps you lose weight. Adding exercise to your self-care routine can help you live an efficient and healthy life!
4. Read a Book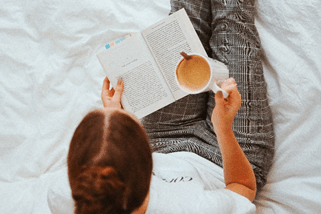 Consider reading self-help books or any book will do. Take a break from your electronic gadgets. Not only can it improve your mood, but it can also help widen your perspective and knowledge.
Here are ten options of some great reads that you may consider:
The 7 Habits of Highly Effective People byStephen R. Covey
The Book of Joy by Dalai Lama and Desmund Tutu
The Vanishing Half by Brit Bennett
Maybe You Should Talk to Someone by Lori Gottlieb
At Home by Bill Bryson
For One More Day by Mitch Albom
The Great Gatsby by F. Scott Fitzgerald
Little Women by Louisa May Alcott
And the Mountains Echoed by Khaled Hosseini
The Magic Strings of Frankie Presto by Mitch Albom
Check our complete Good Reads list here to add them to your library. Make your quarantine at home worthwhile by reading a book. In fact, a study showed that reading may reduce stress by as much as 68 percent. So, pick up the first book that interests you and live many lives in pages.
5. Listen to Music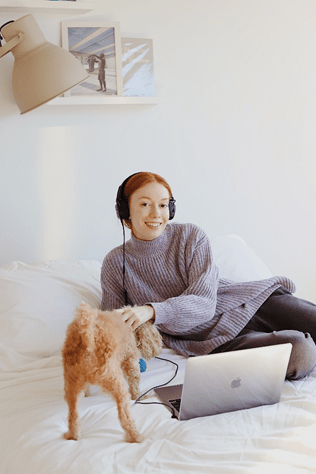 Music is proven to elevate mood. Research shows that listening to music can reduce blood pressure. It can also improve sleep quality and mental alertness. Regardless of what genre, music can heal our hearts.
Have you experience hearing a song and feeling excited afterward? That's the power of music—it can boost the production of dopamine, or the happy hormone in your brain. Not to mention that you can also jam and sing to the music you love.
Here's another random fact. Have you heard of the Mozart Effect? It is a theory that listening to the music of Mozart will boost your brainpower. So, you might consider listening to his masterpieces or any classical music that you prefer.
6. Strengthen Your Connections
Connect with yourself, your family, your friends, and your community. If you can't do it physically since social distancing is a must, you can always connect with people through social media platforms. You just have to remember that you are not alone. Make time for your loved ones because we aren't designed to be alone.
7. Discover Who You Are and What You Want
Knowing yourself is the most effective of all these self-care activities. You are the master of yourself. Self-awareness can help you appreciate your strengths and focus on improving your weaknesses. Knowing what you really want won't stress you too much on things that don't matter. Knowing who you really help you realize how valuable you are to yourself and society.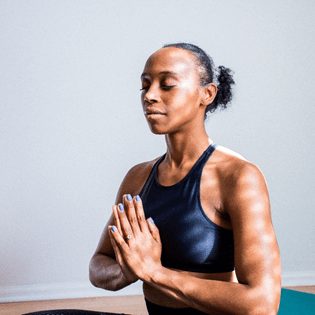 Stop stressing yourself over things you can't control. Instead, focus on improving yourself, and you'll be surprised to see your potentials. Self-care is not a luxury. Instead, it is an essential part of adjusting to the new world we are in right now.
It is a fact that practicing self-care isn't always easy. Some of us sometimes feel guilty about taking the time required to take care of ourselves. So, getting started can really be challenging. Why not start it by looking for a perfect home for you? We at Camella Crisciente can help you! Find the perfect community that can offer you solace and peace. Come home to a property where you can be yourself. Check out Camella Crisciente and other master-planned townships, where all your self-care needs are just a few minutes away. To check for available house and lots for sale, you may check our home catalog.