In the Philippines, summer never ends. We are a tropical country, where any month is perfect for the beach as long as the sun is out. As an archipelago, our country is endowed with beaches. Some of the best ones that are known around the world are in Aklan Province.
Have you ever imagined living so close to the world-class beach resorts in Aklan? Suppose you are the type who wants adventure, fresh air, and beautiful scenery close to home. In that case, consider these beaches near your Camella house and lot in Aklan.
1. Tuburan Cove Beach (Tuburan Baybay Beach)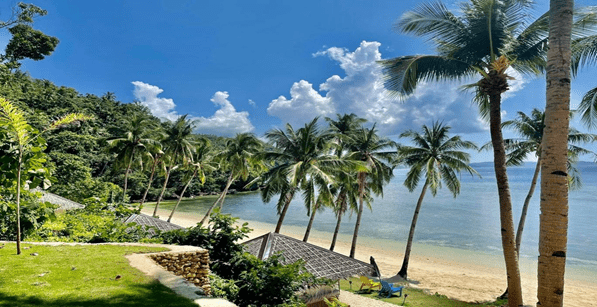 First on the list is Tuburan Cove Beach Resort in Buruanga, Aklan. Tuburan is around an hour and 42-minute drive from Camella Aklan.
Enjoy solitude in a private, quiet place
This beach resort sits on a beautiful, private, and secluded 200-meter white sand beach. Unlike other popular beaches that can get overcrowded during peak season, Tuburan Cove offers a more exclusive and intimate experience.
You can bask in the sun, take a refreshing dip in the clear blue waters, or simply lounge on the pristine beach without being disturbed by the crowds.
One of the resort's notable features is its unique glamping cottages that face the beach. This stylish beachfront accommodation provides a comfortable and cozy space for guests to relax and unwind while taking in the stunning ocean views.
Whether you're here for a day tour or an overnight stay, you'll have plenty of opportunities to capture Instagram-worthy photos that will make your friends envious.
In addition to its beautiful beachfront location, Tuburan Cove is surrounded by lush mountains and palm trees. The natural surroundings provide a calming and peaceful atmosphere perfect for those who want to escape the stresses of everyday life.
With top-notch amenities and friendly staff, Tuburan Cove Beach Resort is the ultimate destination for a restful and rejuvenating getaway.
2. Hinugtan Beach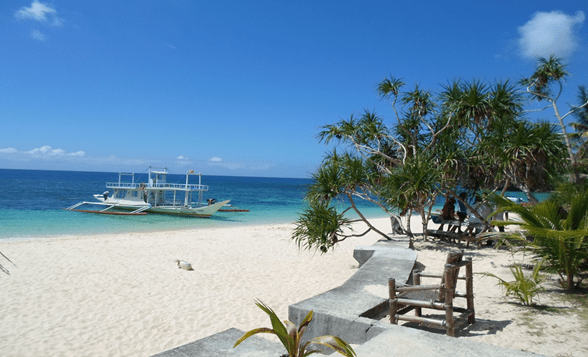 Suppose you're looking for a private, affordable, and peaceful white beach. In that case, Hinugtan Beach in Bel-is Buruanga in Aklan is the perfect place for you. It is a hidden paradise indeed.
It is also just an hour and 42-minute drive from Camella Aklan. This beach is perfect for those who prefer untouched and deserted beaches. Peace and quiet surely await you there. Hinugtan beach is also open for overnight and day trips.
If you are looking for more adventure, they also offer activities like snorkeling and diving.
3. Jawili Beach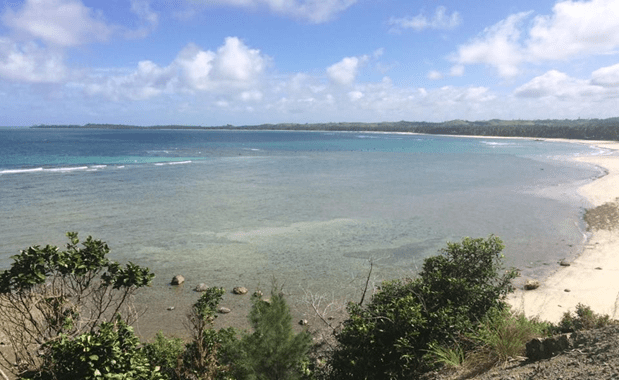 Jawili Beach is so near and so beautiful. It is located at Tangalan, Aklan, just 25 minutes away from Camella Aklan.
If you are fond of going to the beach in an instant, Jawili Beach is very accessible. For an even more nature-immersive experience, you can also find Jawili Falls in the area.
Here, you will enjoy the pleasant scenery and the breathtaking views for your photo ops. Once you witness the blue waters of the beach, you will not be able to resist making a splash.
4. Ariel's Point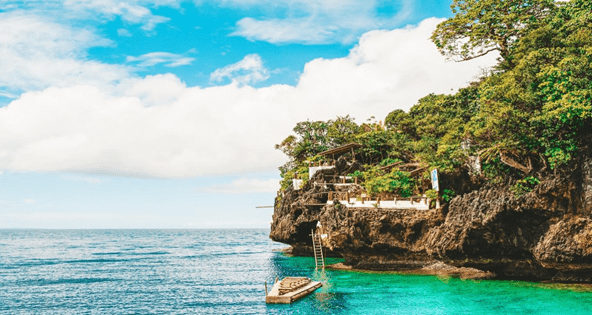 Want some extreme adventure? Ariel's Point is the perfect spot for that. Ariel's Point is a mind-blowing eco-adventure destination for adventurous and thrill-seekers.
Try and experience the thrill of jumping off a cliff and extreme watersports such as kayaking, snorkeling, paddle boarding, and boat cruises. Located in Buruanga, Aklan, this destination is less than two hours away from Camella Aklan.
5. Jony's Beach Resort
Jony's Beach Resort is situated along the stunning white beach of Boracay Station 1. It is only a few minutes from the famous "Boracay Rock." If you're coming from Camella Aklan, it would only take you over an hour to get here.
The resort boasts 21 rooms, each with customized service to cater to your needs. But what stands out is Mayas Restaurant, where you can take in the remarkable beachfront scene while enjoying authentic Filipino and Mexican cuisine on the island. It's the perfect place to unwind and enjoy a taste of paradise.
6. Bulabog Beach
Bulabog Beach stands as the adventure sports hub of Boracay, renowned as one of the premier watersports destinations in Asia. Widely recognized as a haven for kitesurfing and windsurfing enthusiasts, this serene bay graces the quieter east side of the island.
While the local charm of Bulabog Beach may not boast the pristine white sands synonymous with other Boracay beaches, its crystalline waters present an idyllic setting for various water activities.
Bulabog Beach offers a tranquil escape for those seeking adventure and relaxation. Whether indulging in a leisurely float, capturing a memorable canoe selfie, taking a refreshing swim, or simply basking in the sun, this beach provides an ideal backdrop for many aquatic pursuits.
Despite being somewhat underrated compared to its counterparts, Bulabog Beach is an excellent choice for vacationers eager to explore diverse water activities in a more secluded and authentic setting.
7. Boracay Island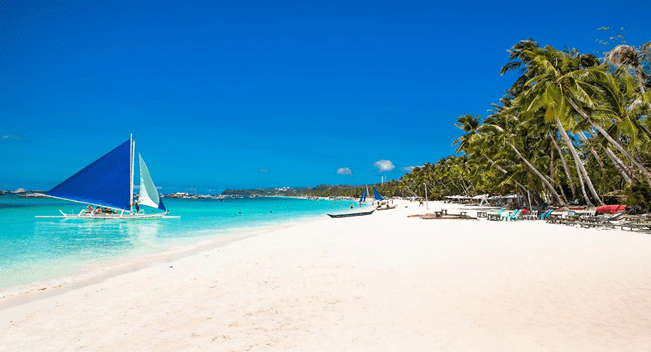 Last but never least in this list is the best among the best beaches, not just in Aklan but in the world—the island of Boracay. It is located in Malay, Aklan, just two hours away from Camella Aklan.
By now, you might have seen enough photos to say that coast Boracay is truly astounding and irresistible. With its white sand and crystal-clear waters, you would fall in love with this island. 
Exploring the world renowned Boracay Island
Here, you will be mesmerized by its spectacular sunset and beautiful majestic spectrum that colors the sky. Everything is Instagrammable if you are fond of taking pictures of your adventures.
There are lots of things to explore aside from the white beach when you visit Boracay. You can also enjoy different water activities such as snorkeling, parasailing, scuba diving, UFO and Hurricane Watersports, Jet Skiing, and Paraw Sailing.
Service and Amenities for your convenience
Boracay is also surrounded by both high-class and budget-friendly hotels for every tourist with breakfast usually tucked in the package. You can also find a lot of stores and shops to buy souvenirs. Boracay Island is also known for its delicious and irresistible food, especially seafood. There are lots of seafood buffets to satisfy your cravings.
You can also find several coffee shops, such as the famous Starbucks in Boracay. There are also bars all around to chill and enjoy the night. Boracay Island is the best escape and a worthwhile destination if you want a vacation to remember.
A trip to the beach is an excellent escape during these trying times. It makes you feel at ease and calm as you inhale the fresh air and feel the cool breeze of the sea. Nature is a gift that we should cherish, appreciate, and be thankful for. Also, a great vacation will always be complete and happy if we are with our family and our loved ones.
Accommodations
As international tourists and domestic travelers flock to these destinations all year round, different types of accommodations have been made available depending on visitors needs and preferences. There are luxury hotel class level with beautiful rooms, some with beach front units.
Shangri-la Hotels and Resorts, Coast Boracay, The Strand Boutique Resort and Crimson Resort and Spa Boracay, and Discovery Shores are just some of the more popular luxury hotels in Boracay. They offer hotel brand popular amenities including rows of restaurants, rooftop bar, and water sports facilities.
Their hotel room units feature cable tv, flat screen tv, free wi fi, safety deposit box, and a lot more perks and offerings to ensure that the guests stay is rewarding and memorable. To check prices enter dates of your travel.
Getting to these Destinations
If you want to do a side trip to Aklan and enjoy its natural wonders and other beaches, book your travel via the Kalibo airport. From the Kalibo airport, there are also other provinces worth visiting. For one, Iloilo City is just around four hours from Aklan. Going to Boracay Island from Aklan involves a little over an hour scenic drive. You can get to any of these other destinations with an arranged airport transfer.
However, if your only itinerary is Boracay, then the nearest airport is the Caticlan airport which will get you to your destination faster. Whatever route you take, you will still endure a short 15 minute boat ride to the island. From the boat station, you can then proceed to your booked resorts or hotel.
As these destinations are popular all year round, check dates to see availability. It is also best to book in advance your choice of resort, hotel, or even a budget friendly room accommodation to ensure a hassle free vacation.
Invest in a house and lot in Camella Aklan
Investing in a house and lot in Camella Aklan puts you close to all the best beaches in Aklan without traveling long. Residents may enjoy an active and healthy lifestyle within the community with complete amenities such as the clubhouse, swimming pool, and basketball court.
Bask in countryside charm while enjoying modern day conveniences
It's not just about investing in a house and lot. It is all about having a complete experience of a relaxing and peaceful community. Camella Aklan also incorporates the charm of the countryside with the elegance of modern designs ideal for home haunting and investing.
It is primed to provide the finest homes for every Akeanon and investor. Having your dream home with Camella Aklan's grandiose and impressive house and lot designs is a promising investment.
Camella Aklan is an 11-hectare house and lot development with a superb Italian-Mediterranean-inspired community located in Numancia. This municipality is the home of the province's most mouth-watering and best-tasting lechon.
Strategically situated near essentials and establishments like malls, markets, churches, and schools, it's just 8 minutes away from the Metro-Kalibo. Not only that, Camella Aklan is also near the top beaches in the province of Aklan.
For more information and details about house and lots for sale in Aklan, visit the local website or Facebook page.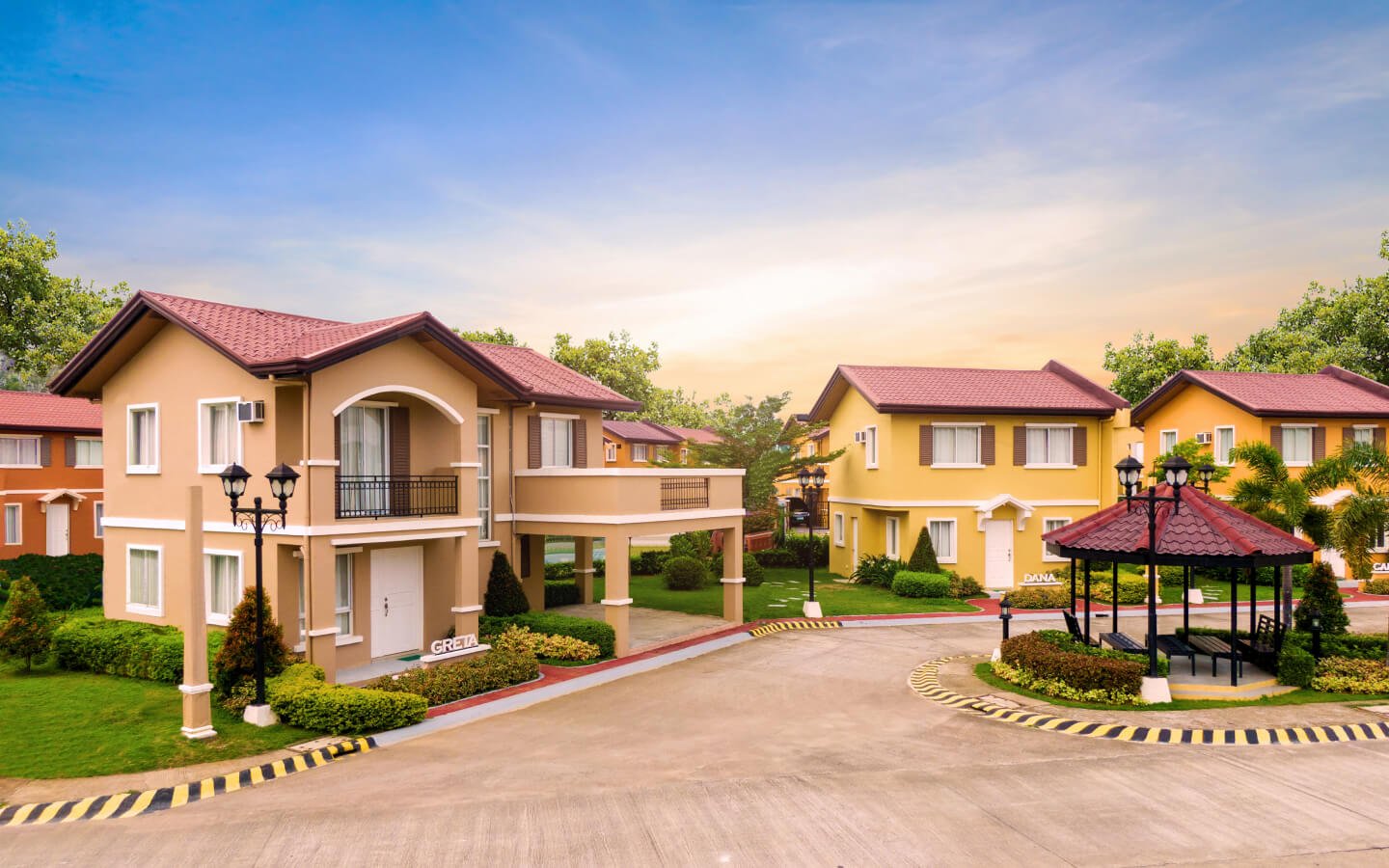 Celebrate Life's Milestones in Camella!
---
Make unforgettable memories in a Camella home.
Our communities are designed to elevate your living experience.