By: Ariane G. Arcenio
In the Philippines, summer never ends. We are a tropical country, where any month is perfect for the beach as long as the sun is out. As an archipelago, our country is endowed with beaches. Some of the best ones that are known around the world are in Aklan.
Have you ever imagined living so close to you these world-class beaches? Suppose you are the type who wants adventure, fresh air, and beautiful scenery close to home. In that case, you may want to consider these beaches near your Camella house and lot in Aklan.
1. Tuburan Cove Beach
First on the list is Tuburan Cove Beach Resort in Buruanga, Aklan. Tuburan is around an hour and 42-minute drive from Camella Aklan.
The resort sits on a beautiful, private, and secluded 200-meter white sand beach. With its breathtaking view and very beautiful scenery, it's a perfect relaxation get away from the city. The place is perfect if you want something more natural, exclusive, and tranquil.  Take Instagram-worthy photos in their unique glamping cottages facing the beach both for day tours and overnight trips. Here, you can enjoy the calming sound of nature as the resort is also surrounded by mountains and palm trees.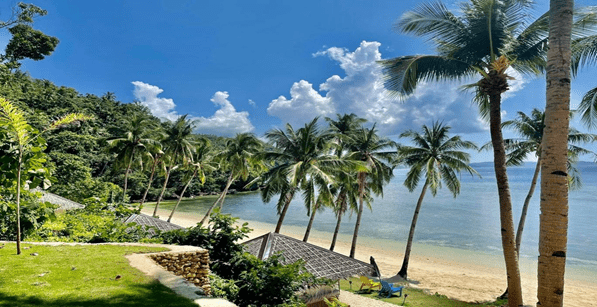 2. Hinugtan Beach
Suppose you're looking for a private, affordable, and peaceful white beach. In that case, Hinugtan Beach in Bel-is Buruanga in Aklan is the perfect place for you. It is a hidden paradise indeed.
It is also just an hour and 42-minute drive from Camella Aklan. This beach is perfect for those who prefer untouched and deserted beaches. Peace and quiet surely await you there. Hinugtan beach is also open for overnight and day trips.
If you are looking for more adventure, they also offer activities like snorkeling and diving.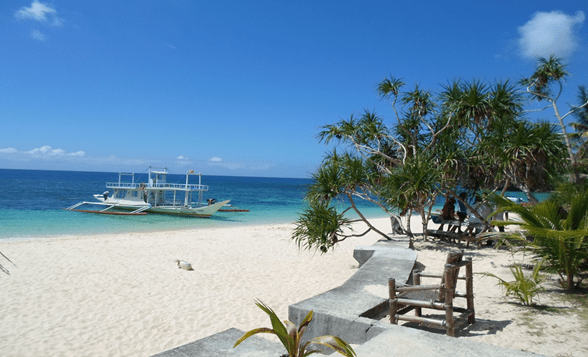 3. Jawili Beach
So near and so beautiful, Jawili Beach is located at Tangalan, Aklan, making it just 25 minutes away from Camella Aklan. 
If you are fond of going to the beach in an instant, Jawili Beach is very accessible. For an even more nature-immersive experience, you can also find Jawili Falls in the area. Here, you will enjoy the pleasant scenery and the breathtaking views for your photo ops. Once you get to witness the blue waters of the beach, you would not be able to resist making a splash.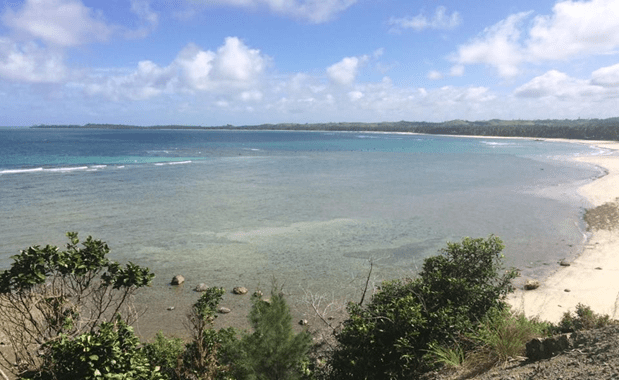 4. Ariel's Point
Want some extreme adventure? Ariel's Point is the perfect spot for that. Ariel's Point is a mind-blowing eco-adventure destination for adventurous and thrill-seekers.
Try and experience the thrill of jumping off a cliff and extreme watersports such as kayaking, snorkeling, paddle boarding, and boat cruises.  Located in Buruanga, Aklan, this destination is less than two hours away from Camella Aklan.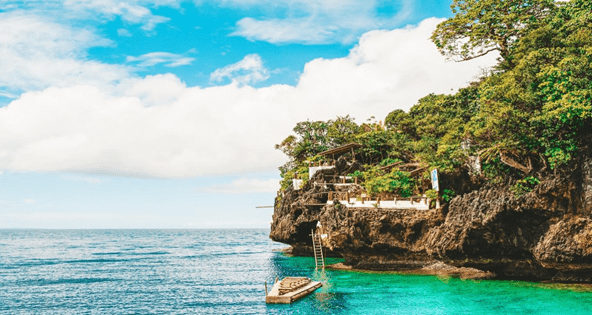 5. Boracay Island
The last but definitely never the least in this list is none other than the best among the best beaches, not just in Aklan, but in the world—the island of Boracay. Located in Malay, Aklan, it is just around two hours away from Camella Aklan.
By now, you might have seen enough photos to say that Boracay is truly is astounding and irresistible. With its white sand and crystal-clear waters, you would really fall in love with this island.
Here, you will be mesmerized by its spectacular sunset and its beautiful and majestic spectrum that colors the sky. Everything is Instagrammable if you are fond of taking pictures of your adventures.
There are lots of things to explore aside from the white beach. You can also enjoy different water activities such as snorkeling, parasailing, scuba diving, UFO and Hurricane Watersports, Jet Skiing, and Paraw Sailing.
Boracay also is surrounded by both high-class and budget-friendly hotels for every tourist. You can also find a lot of stores and shops to buy souvenirs.  Boracay Island is also known for its delicious and irresistible food, most especially seafood. There are lots of seafood buffets to satisfy your cravings.
Not just that, you can also find several coffee shops such as the famous Starbucks in Boracay. There are also bars all around to chill and enjoy the night. Boracay Island is the best escape and a worth-it destination if you want a vacation to remember.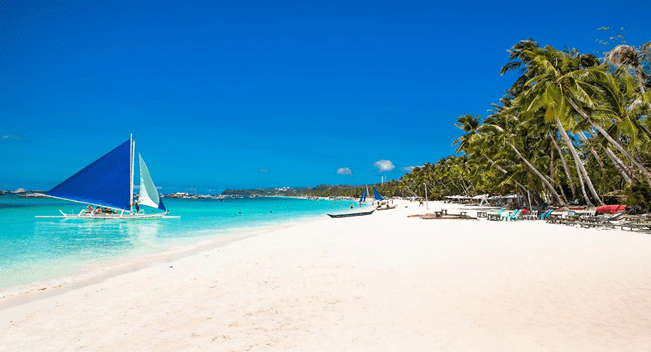 A trip to the beach is a great escape during these trying times. It makes you feel at ease and calm as you inhale the fresh air and feel the cool breeze of the sea. Nature is a gift that we should cherish, appreciate and be thankful for. Also, a great vacation will always be complete and happy if we are with our family and our loved ones.
We all miss spending time at the beach. However, due to the current pandemic situation, there are many things that we need to consider in traveling. Make sure to check first the local government unit where you want to travel for their requirements. Do the same for the travel protocols for your own security and safety and, of course, hassle-free travel.
Investing in a house and lot in Camella Aklan puts you close to all the best beaches in Aklan without traveling long. Within the community, residents may enjoy an active and healthy lifestyle with complete amenities such as the clubhouse, swimming pool, and basketball court.
It's not just about investing in a house and lot. It is all about having a complete experience of a relaxing and peaceful community. Camella Aklan also incorporates the charm of the countryside with the elegance of modern designs ideal for home haunting and investing.
It is primed to provide the finest homes for every Akeanons and investor. Having your dream home with Camella Aklan's grandiose and impressive house and lot designs is a promising investment.
Camella Aklan is an 11-hectare house and lot development with a superb Italian-Mediterranean-inspired community located in Numancia. This municipality is dubbed as the home of the most mouth-watering and best-tasting lechon in the province.
Strategically situated near essentials and establishments like malls, markets, churches, schools, and it's just 8 minutes away from the Metro-Kalibo. But not just that, Camella Aklan is also near the top beaches in the province of Aklan.
For more information and details about house and lots for sale in Aklan, visit the local website or Facebook page.