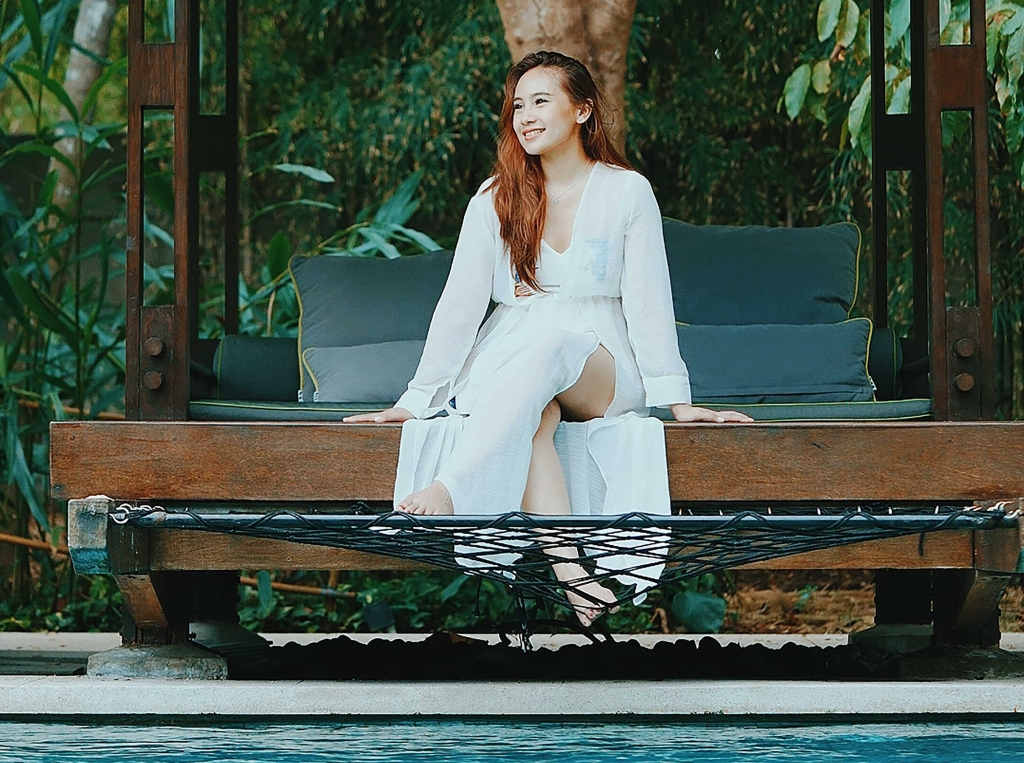 Subic is a coastal town in the Philippines located in Central Luzon. It is a first-class municipality in Zambales and has a community that is continuously growing and thriving. Moreover, Subic is known as one of the best tourist destinations, not just in Luzon but also in the entire Philippines. It is especially famous because of its compositions of various pristine beaches and breathtaking island views that make it a must-visit place.
Suggested Read: The 7 Best Places To Travel in the Philippines
If you are a traveler who wants to spend the weekend or stay long in Subic for relaxation and mind therapy, here are some of the most suggested favorite spots for staycation while exploring more activities in the area.
Lighthouse Marina Resort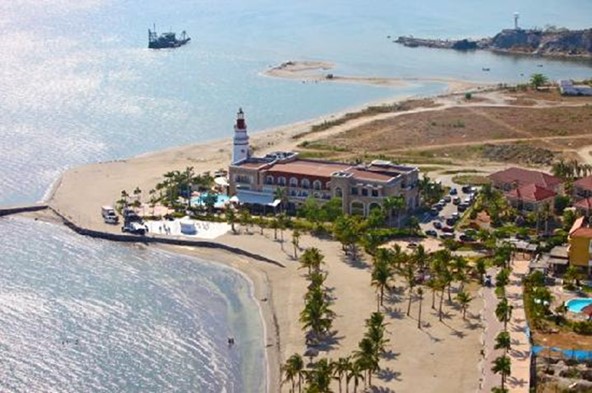 The Lighthouse Marina Resort is one of Subic's most well-known vacation spots. The resort is located along with the Moonbay Marina Complex in the Subic Bay Freeport Zone and 50M from SBMA Beach. This hotel resort comes with some great features that you'll surely enjoy.
The Lighthouse Marina Resort is a relaxing resort with room accommodations and amenities set in a building featuring Subic's famous lighthouse. Every room is equipped with everything you need like a TV, an air conditioner, and toiletries.
If you are someone who doesn't want to venture out too far for dinner, there's an on-site restaurant for any guests. You may check out the Lighthouse Marina's Sands Resto Grill and try their various dishes. If you want to have a quiet night for drinking, the 720 Bar offers you the perfect spot with a panoramic view of Subic.
The resort also offers water sports activities like jet skiing, parasailing, and kayaking for your pleasure.
Lighthouse Marina Resort is indeed an excellent place to check out in Subic Bay!
Vista Marina Hotel and Resort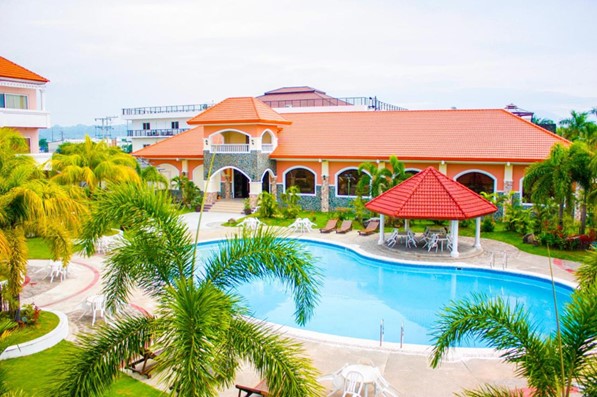 Vista Marina Hotel and Resort is a Mediterranean-inspired resort situated within the Subic Bay Freeport Zone and only 80M away from SBMA Beach. This hotel resort offers tranquility and relaxation with a stellar view of the sea.
You may enjoy diving to the nearby beach frolic under the sun in the Vista Marina's outdoor pool and cabanas. Some notable spots you may try to visit that are less than a kilometer away from the resort are the Subic Bay Venezia Casino and the Inang Laya Monument.
You can also try the variety of Asian cuisine choices at the resort's Marista Restaurant. If you want to relax, thehotel also offers an in-room massage service, or you may have some late-night fun by the bay at the Vista Marina's Cascade Bar.
Subic Coco Hotel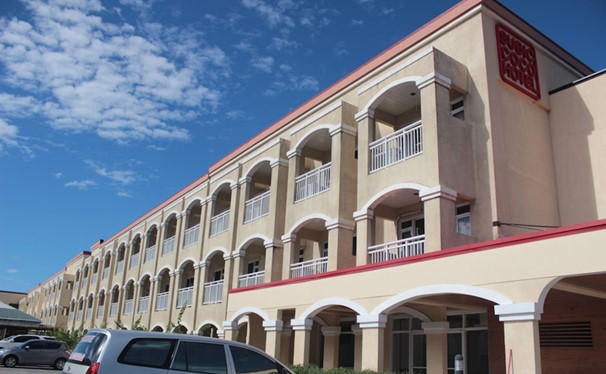 If you're planning to have a staycation, The Subic Coco Hotel is another excellent place to spend it. There are schools, chapels, and restaurants located nearby, and every room and suite there comes with Wi-Fi access, as well as free parking.
The famous Zoobic Safari is also only a short drive away, making it an ideal destination to spend a day with the kids. All the rooms come with TVs and refrigerators, as well as private balconies. The 24-hour front desk service can help with anything during your stay at the hotel, whether it's for car rentals or if you would want to request spa services or massage.
White Rock Beach Hotel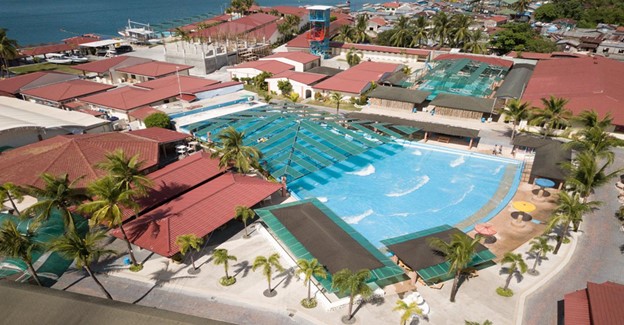 The White Rock Beach Hotel is a beachfront resort with accommodations and its own waterpark. With its proximity to spots like Baloy Beach and Adam's Beach, this hotel has become a favorite for many tourists.
White Rock offers deluxe rooms for two adults and 2-bedroom and 3-bedroom villas that are available for larger groups of travelers.
You'll surely enjoy your staycation at White Rock Beach Hotel because of its facilities. It has 15 pools and 40 whirlpools, an inflatable water park, and other water sports activities to enjoy with family and friends.
Suggested Read: Where To Travel This Pandemic Philippines
Club Morocco Beach Resort and Country Club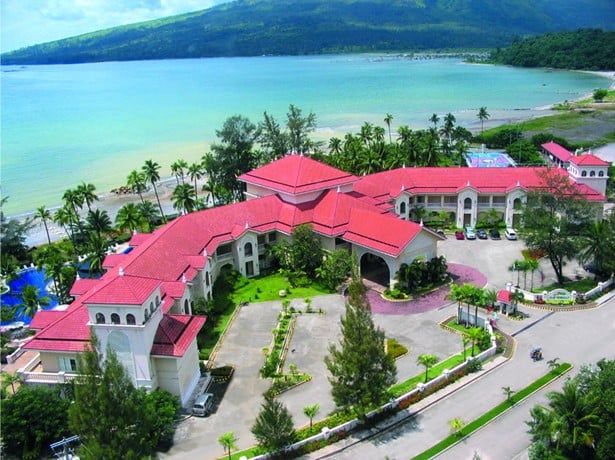 The Club Morocco Beach Resort and Country Club is a favorite among travelers because of its impressive visuals and exclusive location. It is a favorite among travelers seeking a quiet escape from metropolitan stress.
Upon arrival, Club Morocco will instantly put you on vacation mode. You'll be amazed by the architectural design and interiors of the resort, reminiscent of the old Moroccan towns of Tangier and Casablanca.
Club Morocco has massive outdoor pools, sprawling gardens, a private beach, a bowling alley, pool tables, and a restaurant. The resort also has spacious rooms and villas that can accommodate both small and large travel groups.
Subic Bay Yacht Club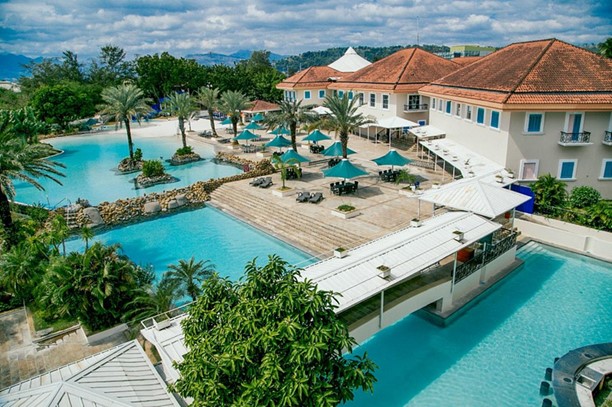 The Subic Bay Yacht Club is a very well-loved Subic mainstay. It is strategically located at the very heart of the Subic Bay Freeport Zone.
The Subic Bay Yacht Club will treat you to a picturesque view.
Each suite also comes with its own balcony for you to take in the stunning vista of the sea.
On your stay, you can enjoy their outdoor pools, fitness centers, and other sports area, including a bowling alley.
You may also try some water activities like diving excursions and banana boat rides, which The Yacht Club may arrange for you. Food is also not a problem with the Yacht Club's restaurant to fill your stomach. For maximum relaxation, you may also indulge in the Club's wellness spa.
Consider a Home in Camella Subic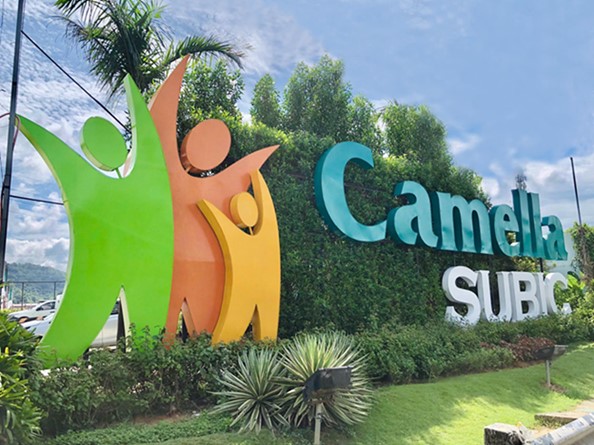 One of the best places to stay for long-term is your own home. In Camella Subic, you will be guaranteed a 365 days of summer staycation because of the community's near access to Subic's beach and recreational areas. Camella Subic is located along National Highway, Brgy. Aningway-Sacatihan, Subic, Zambales. It is strategically located is only 15 minutes away from the Subic beach area and other business establishments.
Here, you may enjoy lots of outdoor activities within your own community because Camella gives you everything you need within your reach. Camella creates master-planned communities where Filipino families can feel safe and secure while being surrounded by all their lifestyle needs. Here, homeowners can enjoy resort-like amenities, including a swimming pool, clubhouse, landscaped parks, basketball court, and jogging path, and a community that is beset with tranquil scenery.
Suggested Read: House and Lot Near Philippines' Top Destinations
Aside from the other resorts or hotels mentioned above, your own home is surely the top of the tops staycation place you will ever stay with.
Looking for a house and lot for sale in Subic? You may visit Camella Subic or check Camella Subic's Marketing Page. You may also contact (0917) 597 6268 or (0908) 873 3133 for faster transactions.