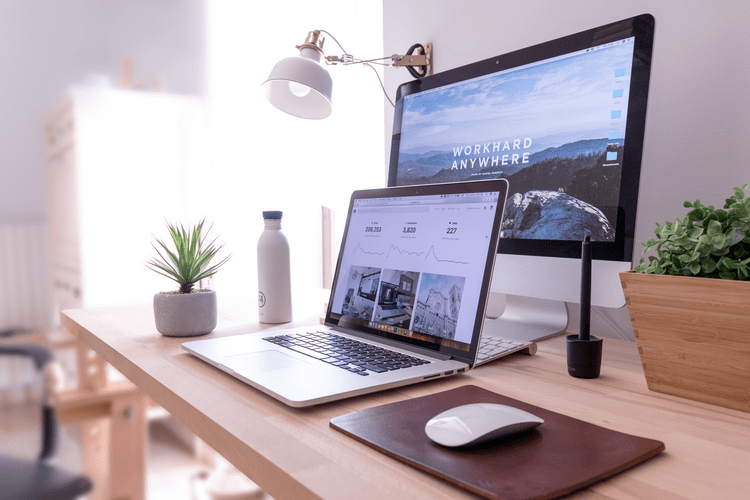 If you are working in a senior role in your company for more than two years now, you somehow found it difficult to have time to just stay at home before. You probably worked more than eight hours in your office during the pre-Covid-19 time. It is also quite normal if you had adjusted big time when the work-from-home (WFH) setup was rolled out by your company and is now being normalized. 
Now, the question is: how does your WFH station look like? Do you get inspired to work? Or is it now inducing some stressful feelings? Here is something to think about. Your home office plays a part for you to stay motivated, inspired, and active so you can manage your team well. 
Many of you probably did not give your home office much attention. As a manager, you have more on your plate than decorating a station. You might be contented working from your bedroom or a nook jammed between the living room and the kitchen, and you just plopped down on a chair to get started. 
Creating or designing a home office does not have to be time-consuming or expensive! You can refresh your home office by following a few simple tips and tricks, whether you are moving to a new space or trying to improve an existing one. The best home office ideas provide much more than just good looks. A home office should accommodate your work preferences, style preferences, seating preferences, and other highly unique preferences, especially when you are a boss.
To get you started, here are some design ideas that will help you upgrade your home office to more productive, comfortable, and stylish.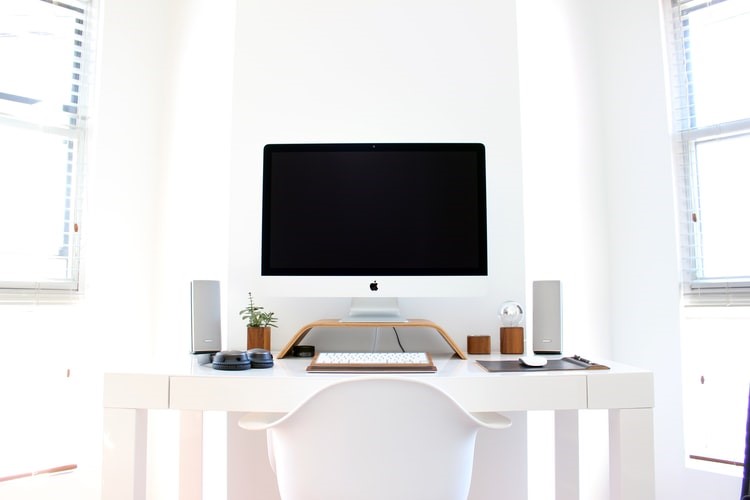 Keep it white
One of the most versatile and attractive colors is white. That said, it also follows that the top home office design recommendation, in our opinion, is to make the entire layout and decor of the workplace white. This makes it simple to pair ergonomic and practical furniture. Almost every brand and manufacturer has a white product, so you shouldn't have trouble finding what you're searching for if you go with white.
Another great reason to base your workplace layout on white is that it is motivating for many people. A white workplace can be more motivating and encouraging than darker, more relaxed color schemes if you want to enhance your productivity.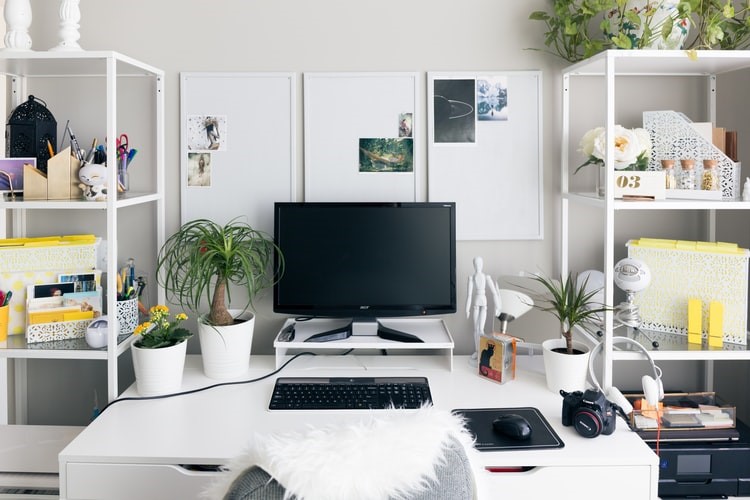 Add a bit of greenery
There are numerous advantages of having plants in your home office. It can assist in improving the room's general air quality, and many people believe that being surrounded by plants increases their productivity. 
If you are always in the mood for green, it is time to add a splash of greenery for your home office. 
Small potted plants or a touch of greenery on the desk are both options. A small plant or an unusual bloom in one of the cabin's corners will always touch your heart. The smell of fresh flowers in a flower vase is also a great way to liven up a dull space.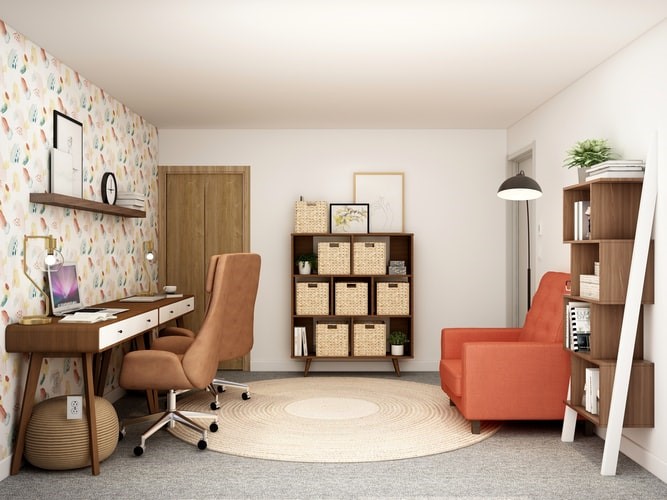 Go for high-quality ergonomic furniture
It is critical to choose furniture that is both durable and comfortable. Choose furniture that serves multiple functions, is made of high-quality wood or plywood, and adds a pleasing, joyful vibe to an existing area. There is a wide selection of high-quality office furniture that can meet your various requirements. It is an excellent value-for-money necessity that can help better position your body at your desk and make sitting easier on your back.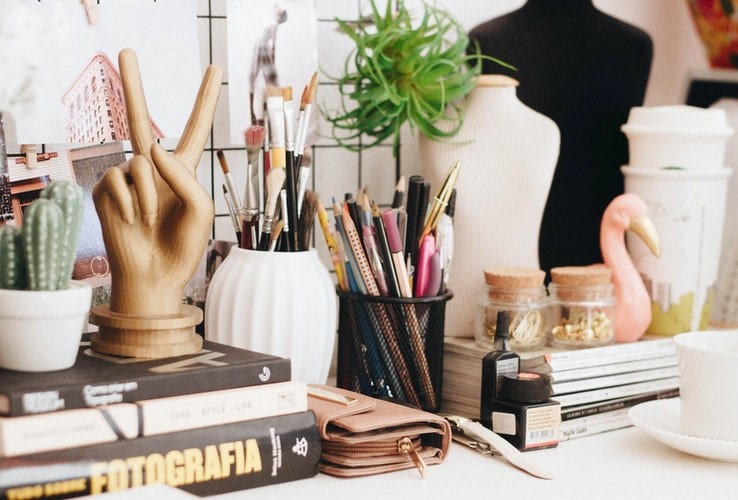 Organize vertically and horizontally
Many home offices do not have a lot of space, so making the most of what you have is essential. Hang floating shelves on the walls to keep papers and office equipment off the desk and keep important documents within arm's reach with vertical file folders nearby.
Are you a filer or a stacker? If you are prone to creating files, invest in a lovely basket to hold your mail, notes, and papers. If you want a clean desktop, keep your "to-do" papers in one drawer. Each area may then be used for books, knickknacks, or baskets of odds and ends. Wooden or metal cube storage also provides a fascinating alternative to bookshelves.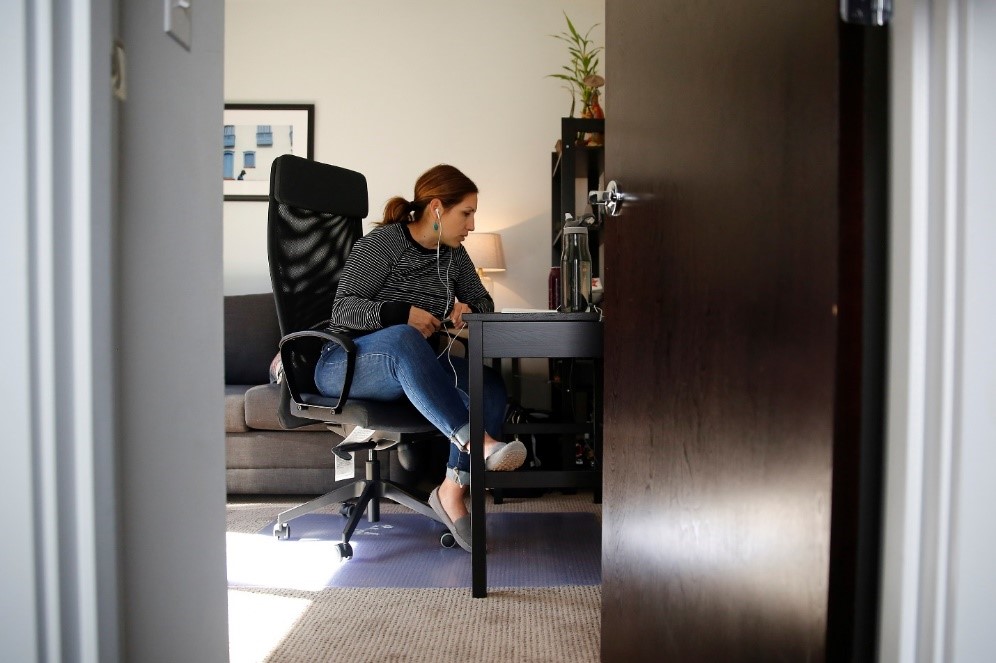 Make it look professional
Create a space so stylish and welcoming that you will want to get your work done. It is all about the office desk. Place your home office desk to work best for your productivity. You have an option, face the wall away from visual distraction or position your desk in front of or by a window. The changing view beyond your house and lot may help your brain to take breaks between your daily tasks.
Accessorize intelligently and describe your taste and your personality, express yourself, but reel it in. Add and keep the stuff in your space, put on something soft underfoot. It can help you relax during your working hours.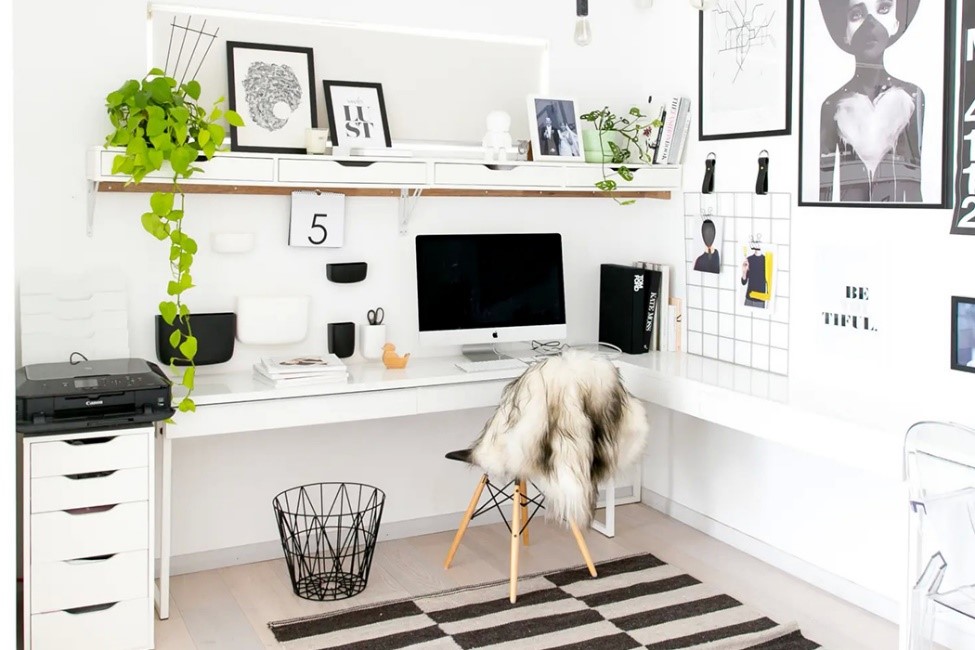 Incorporate Scandinavian design
You can definitely try the recent Scandinavian design trends focusing on a clean simplicity and modern approach. These designs provide an uncluttered environment that is both relaxing and calming for home offices. 
This design inspiration can make a small room look a lot bigger as it combines neutral color schemes that can make your office seem lighter and brighter, a perfect place to think and create.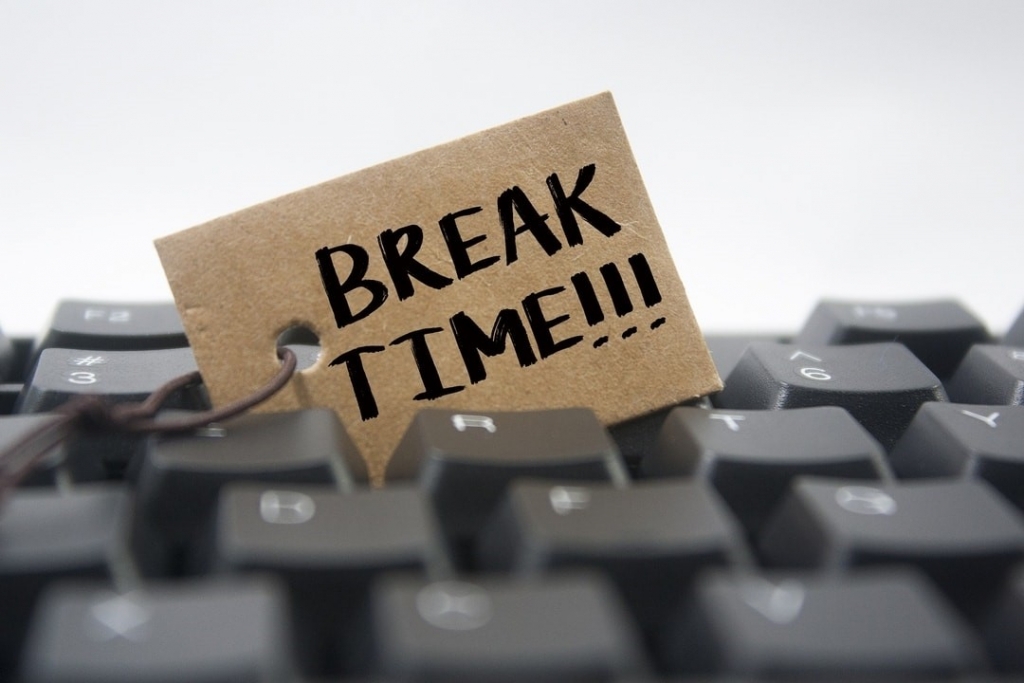 Designate relaxing spaces
Taking breaks at work does increase productivity. Working from home is an adjustment for everybody, one that takes time. After spending hours in your home office chair, you deserve a chance to stretch tired muscles and find relief from sustained positions and postures. 
Create a meditation room with a beautiful and comfortable space that is worth every dime. Give yourself proper mental downtime by positioning your desk where you can stare at something more interesting than a plain wall and computers. 
Managing employees in an uncertain situation like this pandemic can be highly challenging for both employees and employers. Keeping your employees engaged and motivated in their new setting is part of the new normal. As a manager, you should keep their minds stimulated to do the tasks, and one way to do this is to start with yourself and with the space you are working in. 
Now more than ever, it would be wise to choose a house and lot that gives you enough space to harbor productivity. Camella, the country's trusted homebuilder, offers house and lot options with bigger space that can accommodate not just areas for relaxation but areas for work.