As the COVID-19 continues to spread worldwide, our everyday routine has been affected, and it changes our ordinary way of life. These challenges showed us the advantages of having a house and lot as it makes us adapt and shift into a new normal such as working from home. 
With this new normal, more and more companies adopt the new setup to combat the virus's spread. It might be advantageous for many employees since it offers various benefits, such as the flexibility of setting your own schedule. This, accordingly, saves time and money from the daily commute to your office and so on. It also promotes a better home and life balance. 
Working from home can be safe, positive, and productive with a well-planned workspace complete with the essential office starter pack. It should be ergonomic and conducive to getting work done and should be a place where you feel motivated, inspired, and focused. It is also essential to use the right equipment in a way that helps you work healthily and safely. This way, you will reduce stress on your body, increase your productivity, and enhance your work performance.
Suppose you are required by your office management to temporarily work from home due to COVID-19 precautions and do not have the same resources as you do in the office. Here are some practical and straightforward steps you can take to create a productive workspace at home. 
Choose a perfect location for your workspace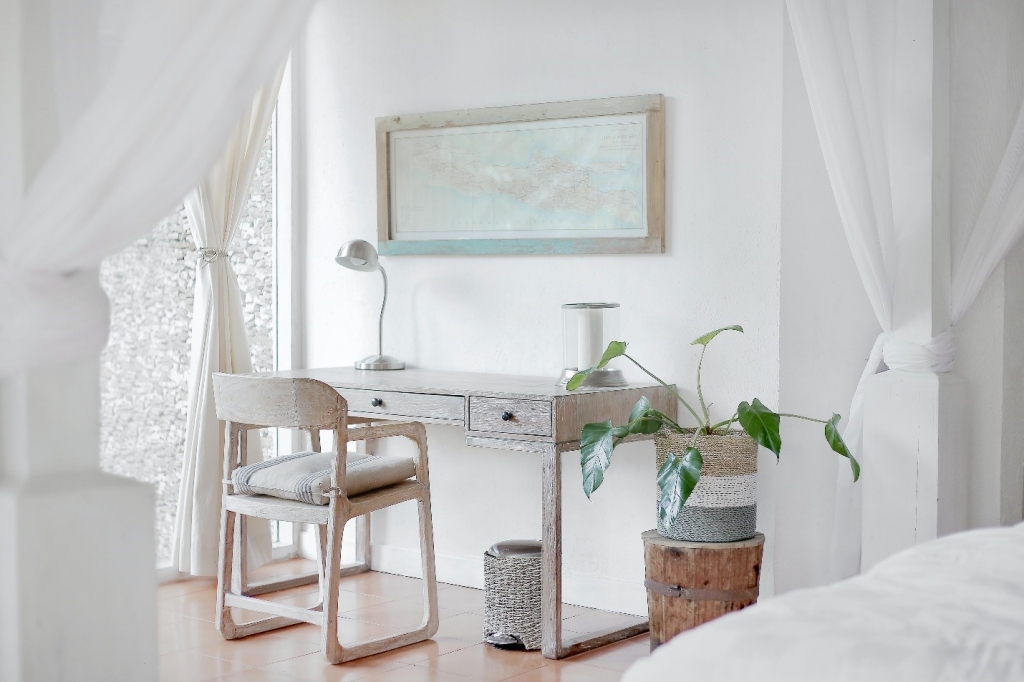 Finding the perfect location to work might be a challenge for most of us. Ideally, your workspace should be in a quiet area that allows you to have some privacy. You may search for enough space in your home that you can turn into an office where you can be relaxed and productive. It could be any empty space at your home like a balcony, guest room, basement, attic, or even an unused bedroom. Choose the right spot where you can concentrate and be free from any form of distraction to get your work done without any issue.
Ensure that your home office setup is quiet and comfortable that will provide you privacy from your family or someone you share your house with. If possible, separate your personal and professional space at home. Try not to have your workspace in the same room where you sleep and relax since it will make you feel unmotivated, lowering your productivity.
Choose a chair that would not cause you muscle pain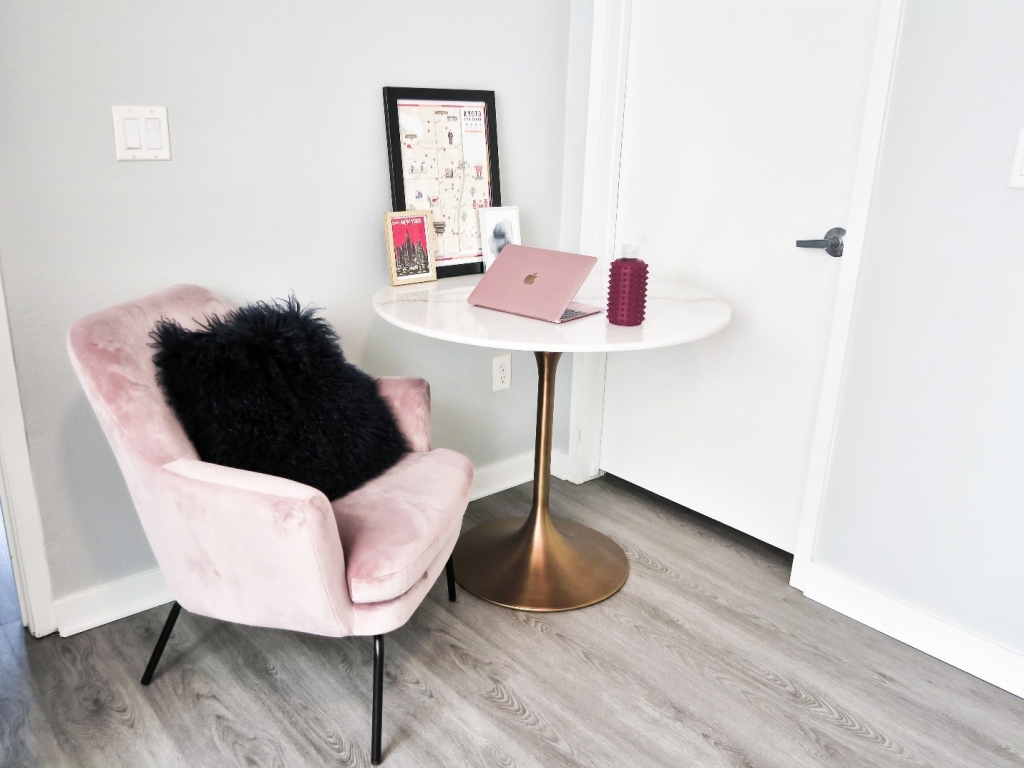 You must also consider choosing ergonomic working equipment that will help you maintain a comfortable seating position and encourage good body posture. The chair you use should be stable, with a height that keeps your eye level with your screen and has a backrest to keep your back straight. If it is necessary, you can place a cushion or a rolled-up towel behind your lower back for additional lumbar support. Doing this practice encourages oxygen and blood flow in your system, helping you think and prevent back and shoulder ache and other posture problems.
You can also consider using a footrest to support your feet, may it be a stool, box, or old books. Footrests help in making sure that you sit with your knees and hips at the same height to avoid pressure on the back of your thighs.
Consider your lighting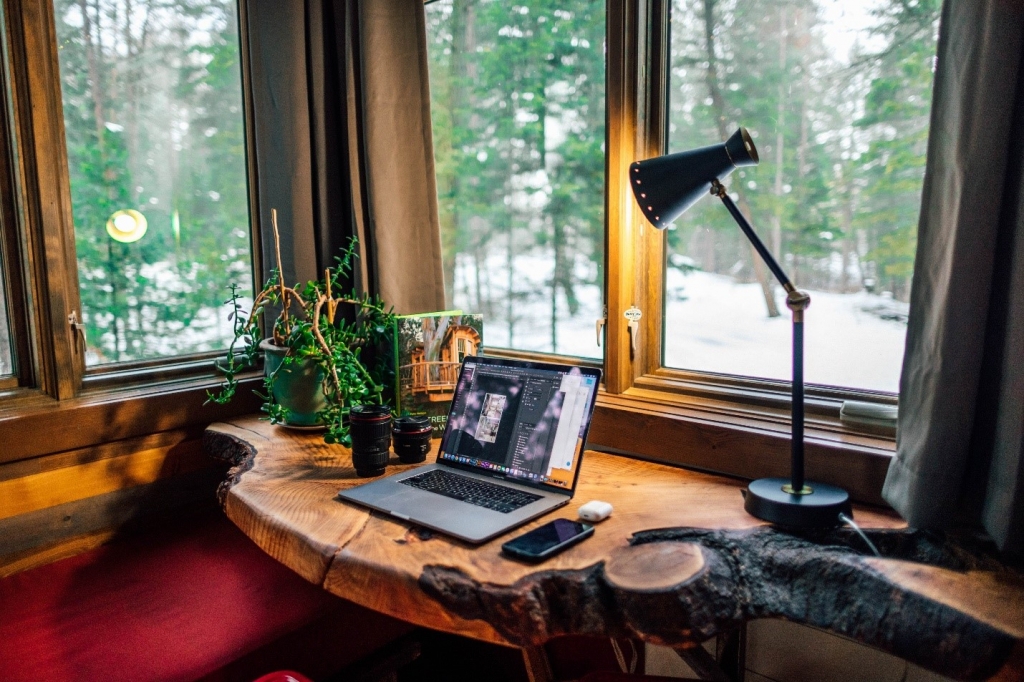 Your workspace is best set up in a space where there is plenty of light. However, remember to consider lighting, shadows, reflections, and glares in just the same way you would in the office. Working in a space with natural light can be best for your eye health and allows you to be more alert and productive. Proper and good lighting may also impact your mental well-being. Moreover, if you are in an area where the sun shines so brightly, glares on your screen might make it difficult for you to read through your emails and tasks. For this, consider getting curtains or blinds. By adjusting the light that shines through your window, you will significantly reduce reflections off your laptop or computer screen.
When natural light is not accessible (you are working in an area with minimal light or you work at night), you might need to invest in additional lightings such as lamps and other bright light sources. 
Check your Internet connection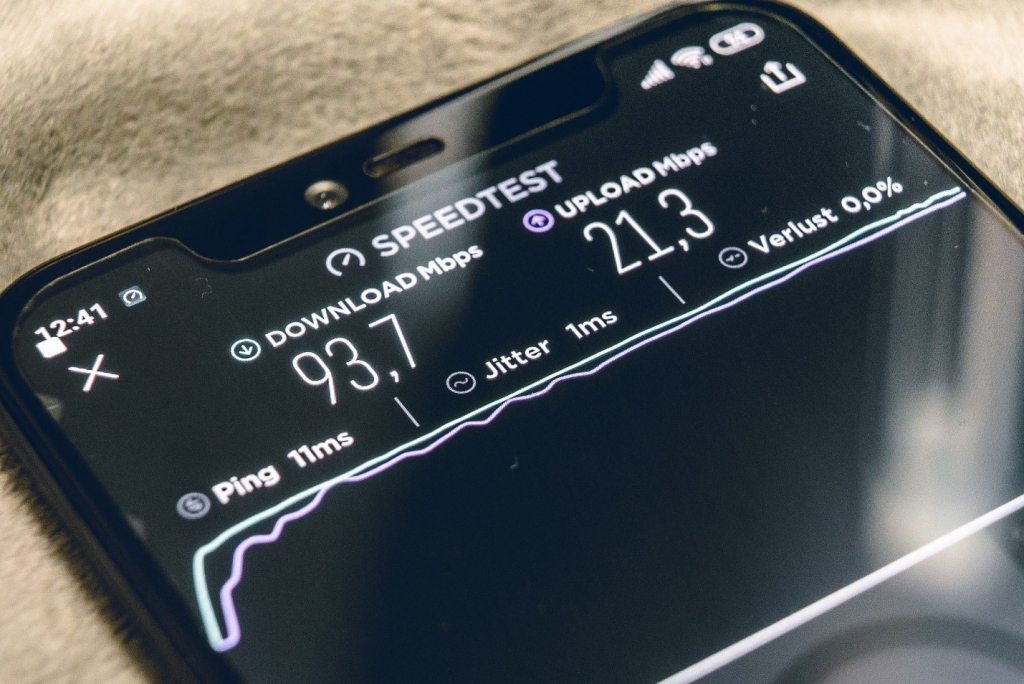 Internet connection is an essential part of your work from home setup as it provides connectivity to do your job. Fast and reliable internet is a must to be more productive. This will allow you to get work done quickly, collaborate with your colleagues, and stay in contact with your clients. If you have a slow internet connection, you might want to consider changing your internet provider or upgrade. You don't want to have delayed submission of reports and missed online meetings, video calls, or have any communication issues.
Have a secured and strong Wi-Fi connection in your chosen area. It will give you efficiency and success for your home office setup. Check your internet speed through websites and apps such as speed tests. You can do multiple tests to make sure you have accurate results.
Personalize your own workspace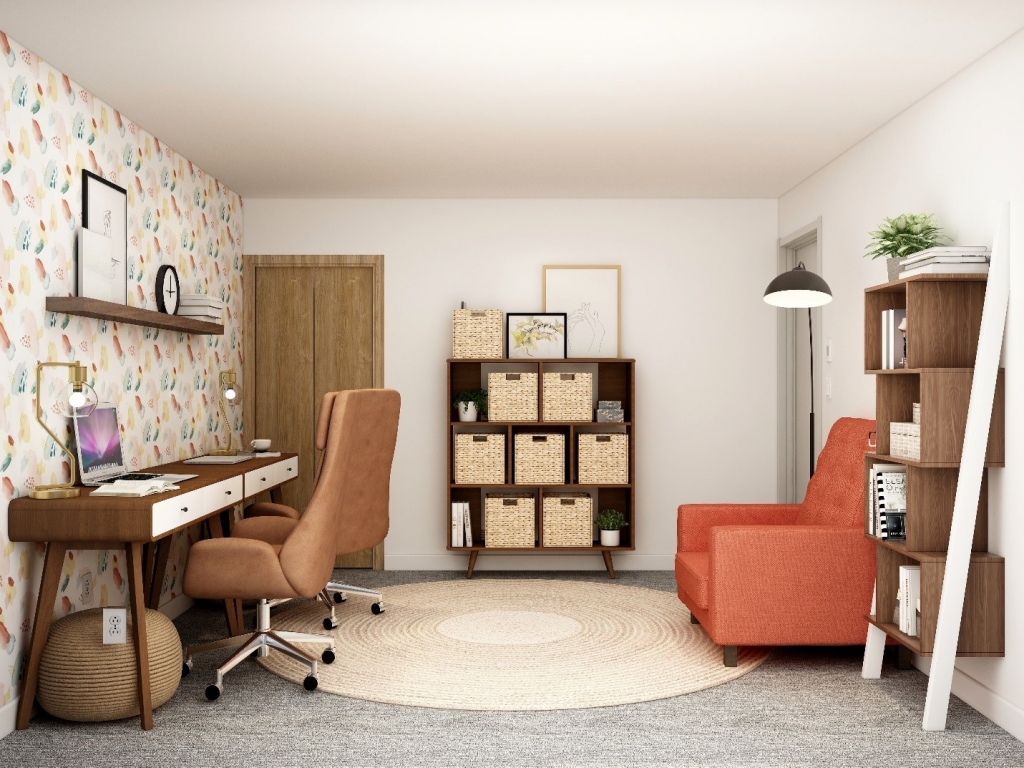 Personalizing your own space based on your taste and preferences will motivate you to work at your total capacity and improve productivity. It should be a pleasant place to work that'll allow you to feel ease and comfort. Remember that you are going to spend at least eight hours a day on your workspace. Adding the things that showcase your personality will inspire you and help you to boost your mood. It could be a collection of objects, favorite pieces of art, plant decorations, or even the paint color of your walls. These things will brighten up your day and will make you comfortable with your home office design.
How you will look into the camera in your video meetings should be a thing as well. Do not forget your background when personalizing your workspace. Chances are you will be attending more online meetings, video conferences, online training, and webinars, so you should consider what others will see behind you. You do not want anyone to be distracted by the clutter behind you. Keep your work area professional and appropriate that you are not accidentally sharing something you should not be. You can also look at Pinterest or Instagram for home office design inspiration in personalizing your own workspace.
These are only a few things you need to consider in creating your own office space at home. Whether it is your first time or upgrading your existing home office, these simple tips will help you build a more comfortable and productive workspace. 
A perfect home office could be anywhere that provides more spaces in your house and lot, which will give you ease, comfort, and efficiency in your work. Suppose you are looking for a house and lot in the Philippines that will provide more spaces for your home. In that case, you can check Camella's list of house and lot offerings with extra bedrooms and a family area which is perfect for your home office set up. It also provides a wide variety of houses and lots that gives quality and ideal home investment.
Live an elevated lifestyle with Camella's master planned communities with more spaces to provide for your family. Be part of the nation's trusted home builder by messaging us at 0929 851 0836, or check out our latest home inspiration ideas here.