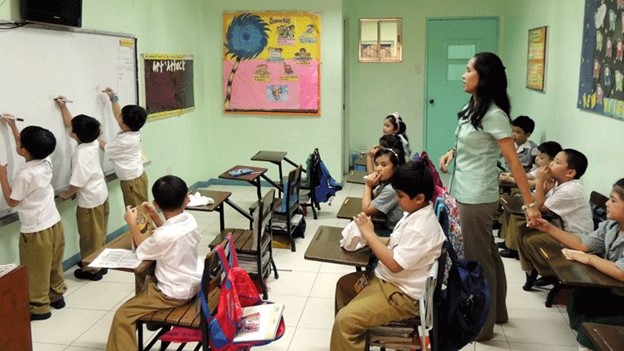 Parents want to give their children the best education that they can afford. This is the reason why parents still research about schools present in the area before they buy a house despite having one near them. And this tradition goes from primary to tertiary education as some parents are willing to make their kids travel from their homes all the way to Manila to get into prestigious universities.
As for the children, some of them want to go to a school as far away from home as possible because they want to hang out with their friends more, On the other hand, some want to go to a school that's close to their residence. You might be wondering why some people prefer educational institutions that are closer to their houses. And if you are about to buy your first house and lot, here are some benefits of having a home near schools.
It saves Time and Money
If you live in an area near a school, you don't have to worry about dropping your kids off at school or budgeting their transportation allowance. And if one of your kids is studying in elementary, you no longer have to pay for school service. Instead, you can drop them off and fetch them to schools in the Philippines.
And now that their school is near, they can sleep more and have less stress in preparing to go to school. Also, instead of giving them money for fares, you can let your kids have additional lunch money if they go to nearby educational institutions. But most of the time, kids save their extra lunch money to buy something more valuable for themselves.
Suggested Read: Best Christmas Gifts for Kids
It can Ensure your Kid's safety
You no longer have to worry if your kids go to a school near your home because you can supervise them closer and ensure their safety. Most schools in the Philippines have nearby police stations and are closely secured. By enrolling your kids in a school nearby your home, you can have peace of mind that they are most likely protected.
This is also an opportunity for you to meet your kid's classmates and teachers and know if your child is in good company. And if ever an emergency happens, you can immediately go to school and check if your kid is doing okay. And if your kid has an extracurricular activity, you won't have to worry that they'll be home late because getting home is super accessible.
You can Monitor your Children easily
You can also see what your kid is doing easily when you live in an area near your child's school because you can simply ask nearby folks how they are doing. This means that they are less likely to adopt bad habits such as underage drinking and smoking from bad people. Instead, they'll focus more on education.
And if you have teenagers, you know that they won't go anywhere else after school but home. Or if they're about to hang out with their friends somewhere, you can ask them directly where they're going and who they are with. Living near schools in the Philippines makes it easier for monitoring your children but please, don't be that strict parent that prohibits their kids from doing the things they love.
Your kids can Rest
Living near educational institutions truly benefits your kids as well, especially if the school is only a walking distance. Instead of buying lunches at the school canteen, your child can just simply go home and eat your fresh, home-cooked meal as you buy a house close to their academe. They can also watch TV, rest, and chill for a while before going back to school.
And unlike going to schools that are far, your kid can easily do their homework if their school is near. They don't have to worry about the travel time and they can just walk, do their schoolwork, and have the rest of the day for themselves. Kids can rest or do their hobbies. They are also more likely to get eight hours of sleep.
Schools are Accessible to other Places
educational institutions are mostly near police stations, food places, and sometimes, even malls. These businesses know that having students can generate a huge amount of income for them. Having a school near your home is a good sign because it means that your area is a center for commerce and there are opportunities that await you as well.
And if you are living close to a university, consider yourself lucky because this means that you have extra amenities that you can use for free (depending on the institution). These amenities are mostly basketball courts, running track, football fields, and playgrounds. And if you want to expand your mind more, you can go to their university library.
Is buying a Home near Schools a Great decision?
If you are a person with kids, then this is definitely the right move to make because of the reasons mentioned above. However, you should take into consideration that sometimes, houses near schools in the Philippines are a little bit more expensive but for the most part, it is worth it. On the other hand, it is not advisable to buy a house near schools if you are single.
Living near schools has drawbacks as well and if you don't have children yet, these will just annoy you. One of the disadvantages of living near schools in the Philippines is the traffic it causes every morning. You would also have to bear daytime noise if ever the school has a program going on. Parking is also difficult when living near schools.
Now that we're closer to having face-to-face classes, this is the chance for you to get the best school for your child. And when it comes to the best, it does not always mean the nearest educational institutions. The best way to have the best choice of school for your child is to live in an area with multiple nearby schools.
This way, you won't have to settle on only the most convenient choice, you have an option to make your and your kid's life easier while at the same time, providing them with quality education. And if you want to buy a house and lot near schools, Camella Homes is strategically placed near the best educational institutions in your area.
Suggested Read: Face-to-face Classes Guidelines this Pandemic