Do you have plans to travel this year? Have you already booked tickets from your selected transportation like airplanes and buses? Now is an excellent opportunity to get out of your home and travel to different places in the Philippines. 
After travel was restricted and limited, the tourism sector is now gently reviving for the people. Now, we can hope for more relaxed rules that the Department of Tourism (DOT) is trying to implement.
The COVID-19 travel pass or the Green Lane proposed by DOT will help local and foreign tourists travel more conveniently. The Green Lane will allow fully vaccinated travelers to visit places faster and easier. This program was made to give the tourism sector a boost and help the economy recover.
The Philippines has many tourist spots to showcase to the world—its beaches, mountains, falls, and even mountains. But traveling can be very daunting in this pandemic. After being lockdown in our house and lots, it's time to explore the Philippines in a different light.
Check your bucket list, and we will discover the nature and wonders of the Philippines' gems this 2021.
1) Baguio City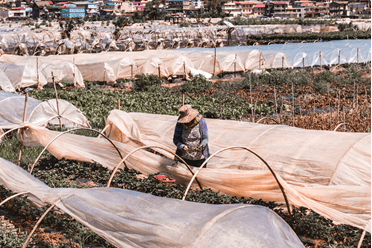 Baguio is a mountainous city located in the Philippines' Northeast region of Luzon. Known as the country's Little Seoul, Baguio is home to its indigenous inhabitants, the Igorots, before it was a tourist attraction. Baguio is also known as the City of Pines because of its rich pine forests and cold temperature, reminiscent of a cottage-type environment.  
Exploring this city would make you feel like you're in a Korean drama because of the food, environment, and strawberries abundant in the market. Hiking and biking trails are also popular in this city. As well as parks like Mines View and Burnham Park. Here you can enjoy and relax alone or with your family.
Though the street of Session Road may be busy, make sure to also include it in your stops. It is the main drag going to Baguio, where you can blend in and experience being a local. 
2) Siargao, Surigao del Norte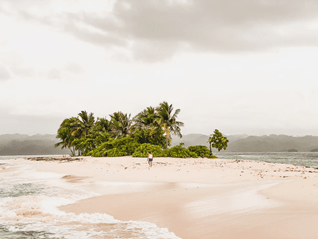 Do you want to travel alone on a beach? Are you the type of person who enjoys being alone or likes to spend your personal time somewhere far and peaceful? In that case, Siargao is the best destination for you to travel to. It is a beach that makes its tourists feel at home with its calmness.
Adventure seekers would surely love Siargao because of the range of activities the island can offer. For starters, it is the Philippines' surfing capital, thanks to its excellent waves. It is also home to the famous Cloud 9 break and many coastline spots with large waves. People who do not know how to surf can also watch some of the championship events. You may also want to watch out for just the famous surfers who frequent the island.
Even though it is a small island, it is full of experiences and fun moments to keep in your memories. Aside from the surfing waves, you can also visit the unusual rock formations and incredible waterfalls. You must also try their famous deep-sea fishing. Or you may opt for a bit of island hopping to places like Bucas Grande, where Sohoton Caves and the non-sting jellyfishes are located.
3) Batanes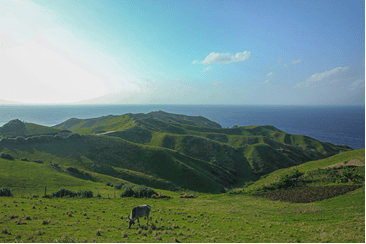 Do you want to relax out of the buzzing and polluted metropolitan? Do you want to relieve your anxiety and breathe fresh air? In that case, Batanes should be one of your destination bucket lists. Located at the tip of the Philippines, Batanes is known for its surreal, dramatic landscapes. Visiting Batanes is the closest anyone can get to the feeling of New Zealand without leaving the Philippines.
Setting your foot in this place would feel like stepping into another dimension. It is like a paradise with deep canyons and steep and gently rolling hills. Aside from the serenity of the place, it also has some delicious seafood delicacies. Not to mention the interesting sites to stop by, such as lighthouses, old stone houses, war memorials, and even beaches.  
With its almost zero crime rate, Batanes is the last place to worry about your things stolen. The indigenous people of Batanes, known as Ivatans, are exceptionally famous because of their honesty and hospitality. This extends not just to the travelers but also to their community as well. 
Batanes is the ultimate dream destination for everyone who wants to travel alone. On your trip, you might also want to visit the Honesty Coffee Shop, where (as the name suggests) shopping all boils down to your honesty.
4) Coron, Palawan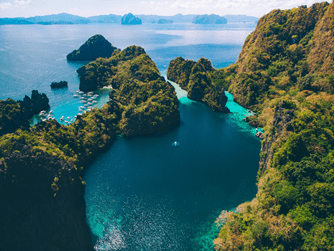 Coron is a safe and tourist-friendly mountainous island sitting at the tip of the Palawan region. It is also one of the most favorite domestic destinations among solo travelers, foreigners, and celebrities. The place is also recognized by many blogs, vlogs, and even magazines as one of the world's top diving sites. This is because of the numerous wrecks in the region and their breathtaking coral gardens that have become famous snorkeling and dive sites.
Coron is home to natural wonders such as Banol Beach, Kayangan Lake, Malcapuya Island, CYC Beach, Barracuda Lake, Banol Beach, and Twin Lagoon. In the region are preserved shipwrecks located in the deep waters around 42 meters below sea level. Usually, it requires more than one diver to explore the deep waters due to the size of the shipwrecks. If you are not into diving, you can still check out the lake in a volcano crater with many unusual rock formations and fishes—Barracuda Lake.
5) Vigan, Ilocos Sur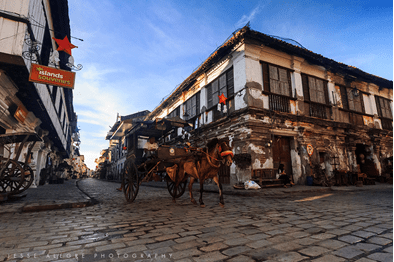 One of the best places to visit is the home of the well-preserved village featuring the heritage of the Philippines, Vigan, Ilocos Sur. This place has so much to offer because of its affluent, natural, and historic towns. Aside from that, Vigan is also home to delicacies that are rich in flavors. First among the list is Basi, or fermented alcoholic beverage made from sugarcane abundant in the Ilocos region. 
Vigan's local culture is distinguishable as a fusion of Chinese and Spanish influences. Known as one of the most charming towns in the Philippines, Vigan is home to friendly people that would take you for a ride in kalesas. These two-wheeled horse-drawn carriages let you experience the streets and admire the colonial architecture from the Spanish colonization period.
The best way to explore Vigan is to walk to Calle Crisologo, a historic district perfect for tourists to catch sight of local craftsmen and historical architecture. Another notable landmark is the Bantay Bell Tower which stands firmly on top of its hill since 1591. Lastly, you must also stop by the St. Paul Metropolitan Cathedral, one of the country's oldest Augustinian churches.
6) Boracay, Aklan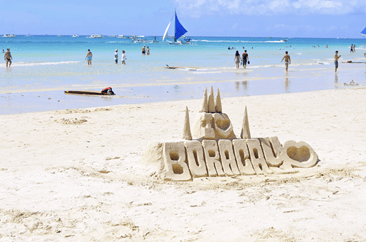 Boracay is a tiny island in the West Visayas region known for its white beach. Because of this and its clear water, it is world-famous and frequented by local and foreign tourists alike. There is no question why it is considered the beach capital of the Philippines.
Boracay is ideal for beachgoing tourists who want to take excellent photos with their favorite summer beach outfits. This island is also perfect for simple relaxation under the sun or other chill beach activities. If you're up for it, you might even want to try the jet ski or a yacht if it's within your budget.
7) Tagaytay, Cavite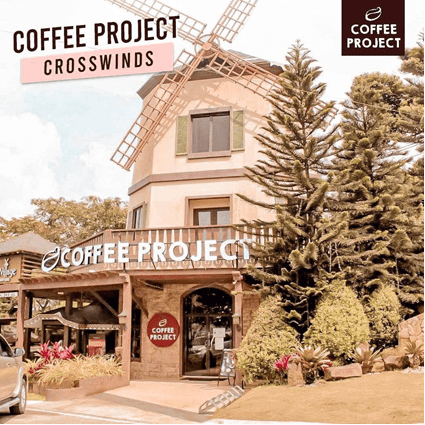 Coffee break? Quick escape? Tagaytay remains at the top of the best weekend destinations for individuals and families near Metro Manila. This place is a quick escape from the busy life at school or work. Aside from its cool climate, Tagaytay also offers you many delicacies and local piney foods that surely you can't resist.
Tagaytay is a favorite vacation spot because of its outstanding scenery overlooking the Taal Volcano. Add to that the cool climate that comes with the place's high altitude. The best dish to try with Tagyatay's weather is Bulalo, which is popular among tourists.
If you're looking for the best coffee shops in the area, you must try Coffee Project and Ruined Project. These two places serve coffee with the best views around Tagaytay. 
Those are the safest place you can visit in the Philippines at present. When on vacation, always remember that you must also bring your own emergency kit, no matter how safe a place is. While we're still enduring the pandemic, make sure you're physically and mentally ready for your vacation before you leave your house and lot.
For more updates on travels and home away from home, visit Camella's blog site. You may see this blog or check out Camella's property page for house and lots near your favorite destinations.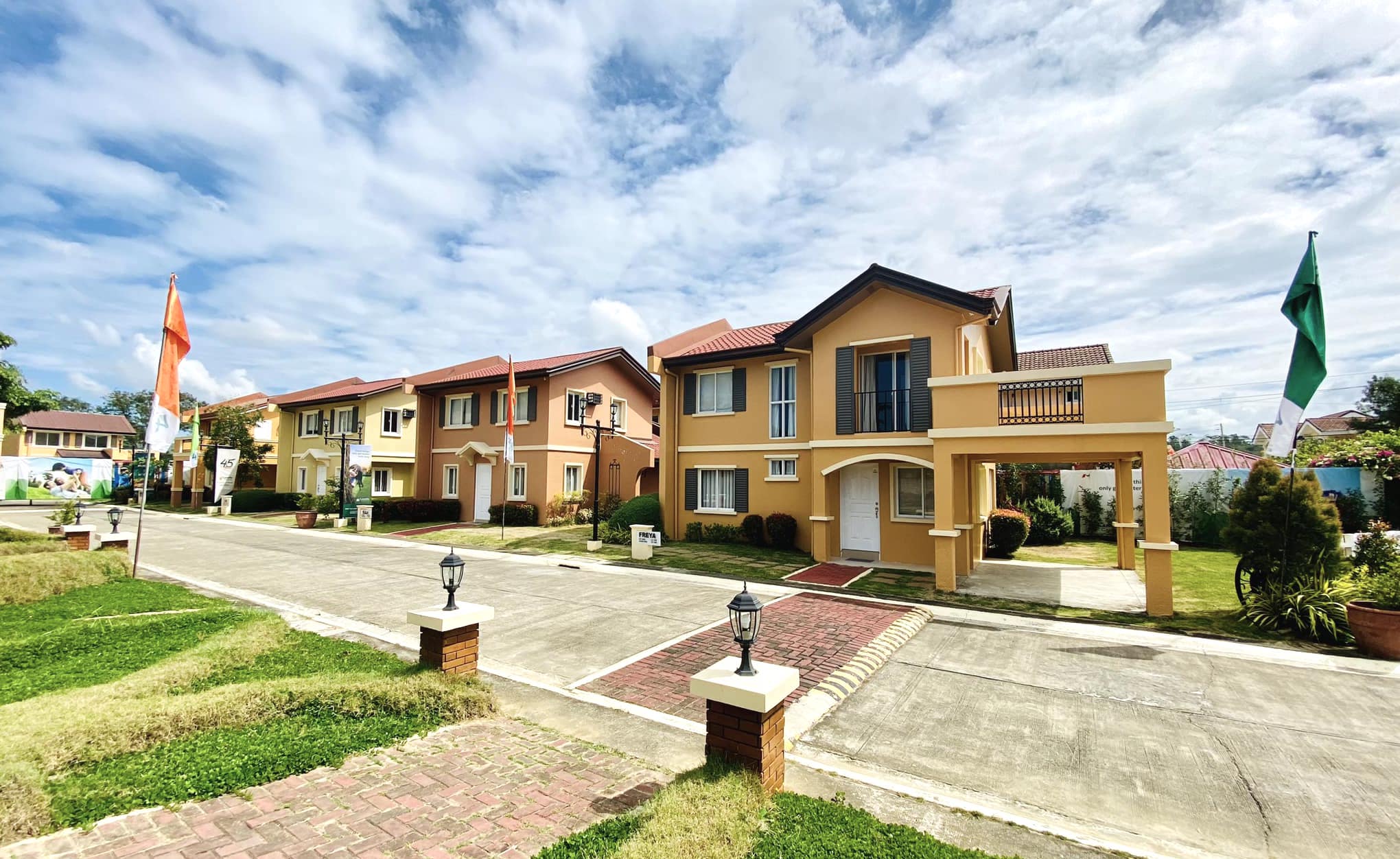 Check out our House and Lot for Sale Properties
Discover our house and lot for sale properties in the Philippines