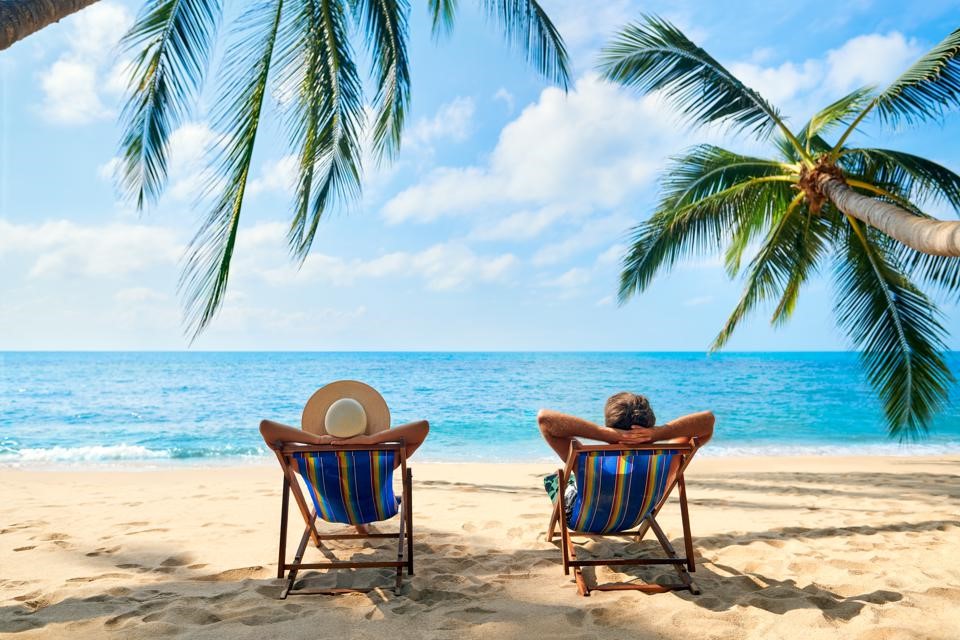 Summer is just right around the corner, and pretty much everyone is drafting plans on which destination they would like to go to first. However, the ongoing COVID-19 pandemic is still putting a damper on many of our goals. Going out remains risky, and social distancing is a must to avoid COVID-19 transmission. Health protocols must be strictly observed and followed with the entrance of more infectious strains of the virus. But unlike last year, travel in 2021 is an entirely achievable goal with proper planning and preparation.  
Planning for Your Travel
This pandemic was a shock, to say the least. It pushed everyone to drastically change the way they live their lives. For some, stepping out of the confines of their house and lot can be extremely anxiety-inducing. Others would not even consider leaving their homes, content with opting for home delivery for most of their needs. Some would disregard plans to travel in 2021 altogether due to COVID-19. But for people who long to spend time with their loved ones peacefully, there is still hope.
With travel regulations easing up and tourist destinations resuming operations, fulfilling your travel goals this year is not impossible. Top of the list would be to check the local government's guidelines where you are traveling to. Take note of all the necessary documents to process your travel and accommodation. 
Also, complying with health protocols like swab tests before and after your trip will ensure your family's safety. It is appropriate that everyone is mindful of health protocols when going outside. If these are followed to the last detail, planning for your travel itinerary will be smooth sailing. Wearing face masks and maintaining proper social distancing are still a big must. Same with carrying sanitizing wipes and alcohol. Ultimately, being well prepared for your travel plans helps avoid the risk of contracting COVID-19.
Vacation Spots Open for Travel
Recently, some travel and tourist destinations are resuming operations. However, strict adherence to health protocols and social distancing measures are still required. Besides the typical arrangement of booking accommodations and reserving flights, there are guidelines to remember depending on your chosen location. Here are 10 local travel destinations that have opened for tourists and guests alike.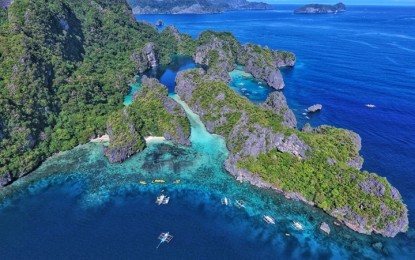 El Nido, Palawan
One of the Philippines' best tourist spots, El Nido is a darling among travelers because of its clear blue waters and white sand beaches. With an abundance of natural tourist spots and breathtaking views, it is no wonder El Nido is a favorite among local and foreign tourists. Some even choose to permanently reside in Palawan after visiting once. Families looking to settle down in Palawan can count on Camella's master planned communities for the perfect and safe environment for their home. Camella Palawan caters to individuals who love the tropical lifestyle and vibe, offering a resort-inspired house and lot community located in Puerto Princesa City.
Despite the pandemic, El Nido gradually re-opened operations to cater to tourists planning to travel in 2021. It is advised to opt for air travel when getting to El Nido since it saves tourists a lot of travel time.
If you worry that a trip to El Nido would be lackluster due to imposed travel restrictions, fret not. Tourist activities such as island-hopping and scuba-diving are still allowed. However, tourists are advised to bring their own snorkeling and swimming gear for their own safety. Minimum health regulations like wearing a face mask and face shield must always be observed. Keep in mind that these activities must be booked through a DOT-accredited travel and tours operator. This ensures that tourist activities comply with the LGU's health protocols and guidelines. For more details, you can visit El Nido's official tourism website to prepare for your trip.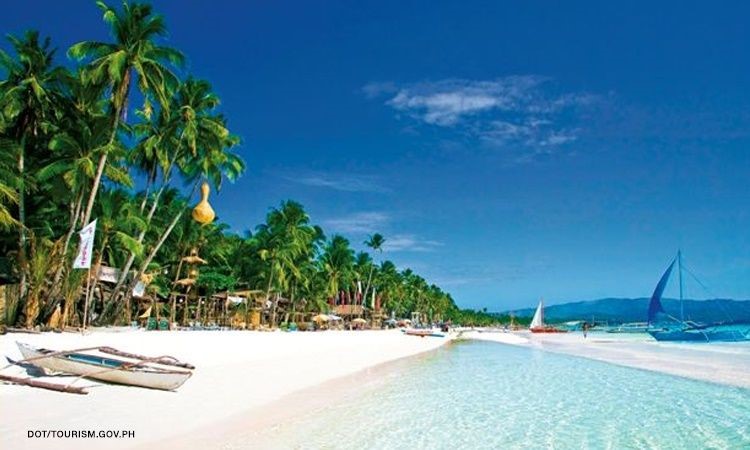 Boracay, Aklan
Known locally and internationally as a top tourist summer destination, Boracay offers everything from snorkeling and water sports to seafood buffets and other beach attractions. The island is located a few kilometers off the coast of Aklan in Western Visayas. The past several years have witnessed Boracay go from a local vacation spot to a world-renowned summer getaway favorite. Its dynamic water sports activities and vibrant nightlife attracted crowds of tourists all year round. This, sadly, brought environmental consequences to the beautiful island. In 2018, the popular tourist spot was closed for a 6-month rehabilitation but had since resumed operations.
Currently, Boracay is open for all local tourists in the country with no underlying health conditions. Additionally, there is no age restriction for tourists visiting the island. Families looking to spend their vacation can freely do so, given that they comply with Boracay's required travel procedures before visiting the island. To know more about Boracay's travel guidelines, visitors can view the Aklan website for a more comprehensive guide for their travel plans.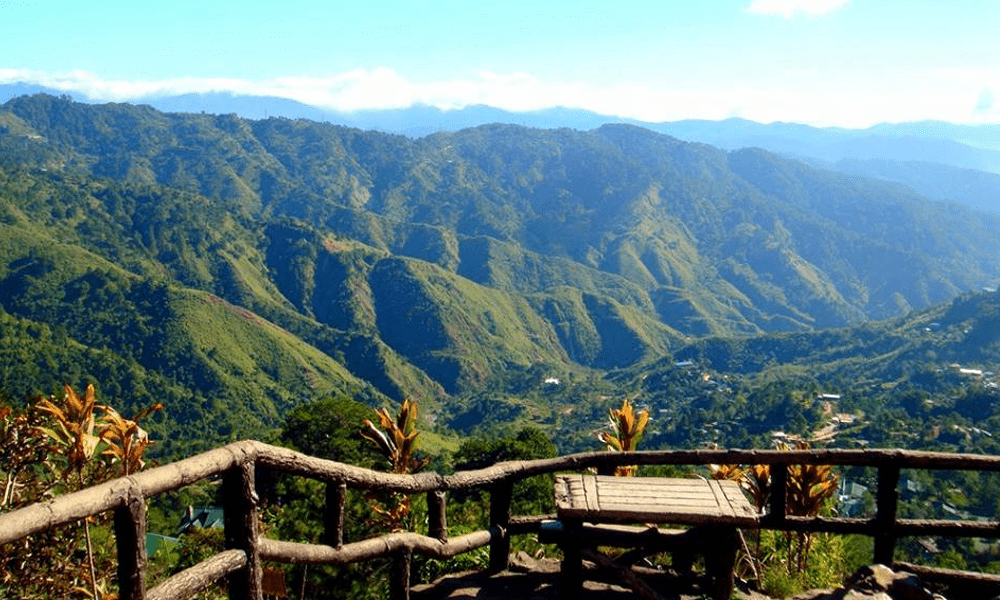 Baguio City
Not much of a beach person? Then you might want to visit Baguio for a reprieve from the summer heat. Known as the Summer Capital of the Philippines, Baguio City does not lack its tourist attractions and scenic landscapes. This popular summer escape boasts an entirely different set of charms that appeal to tourists that crave hiking adventures and summit views. One of its popular selling points is the area's cool climate, perfect for tourists who dislike the summer heat. The "City of Pines," Baguio is populated with tropical pine forests and luscious green spaces. The cold climate of Baguio allows tourists to enjoy outdoor activities without having to suffer under the scorching heat of summer. 
Camella's master planned communities perfectly capture the rustic countryside charm of Baguio with its Spanish-inspired house and lot development. So, if you are looking to purchase a property near Baguio, Camella might have the perfect house and lot for you.
Baguio is also teeming with culture and history, ideal for tourists looking to know more about the summer capital. Tourists can visit Burnham Park and enjoy boating at the famous Burnham Lagoon. They can also get a chance to savor traditional Filipino dishes at The Farmer's Daughter. To cap off the trip, tourists can visit the strawberry farms in La Trinidad and pick some strawberries for the journey home. To know more about what to expect from a trip to Baguio, tourists can check  Baguio's official website for a complete guide.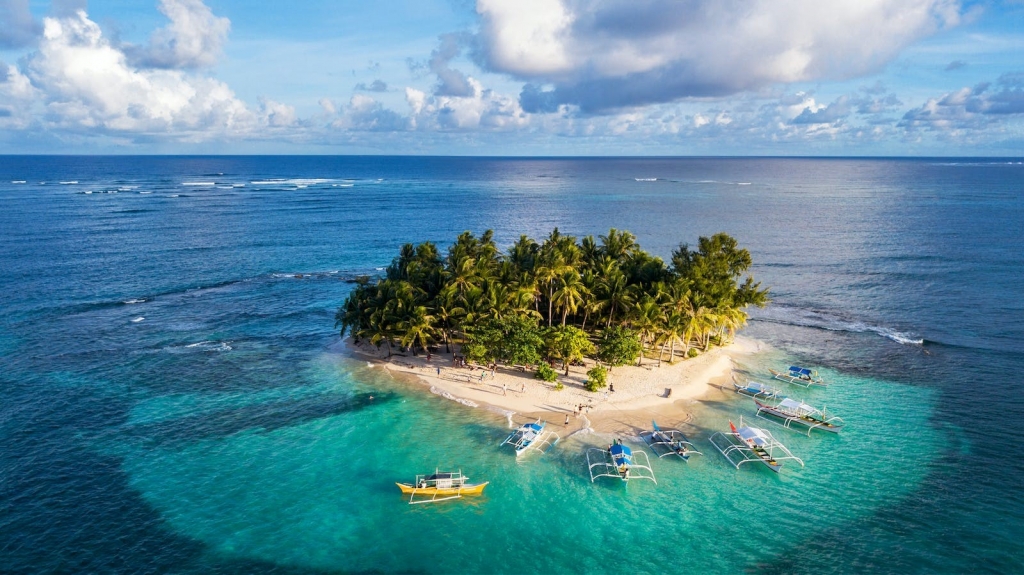 Siargao Island
Dubbed as the "Surfing Capital of the Philippines," Siargao has taken over the country's surfing scene with its excellent waves and white sand beaches. Initially, a secluded and humble island a little way off the north-eastern coast of Mindanao, Siargao Island is now a popular tourist spot for beach lovers. Local and foreign surfers flock to this paradise of an island for a chance to catch and ride Siargao's waves. One of the prominent surfing spots on the island is Cloud 9 in General Luna, best known for its perfect waves and scenic and Instagram-worthy boardwalk.
For non-surfers, Siargao also offers many activities like lagoon and waterfall tours, island hopping, cave explorations, and snorkeling and diving activities. Sugba Lagoon is a popular attraction in General Luna for tourists who want to go diving and snorkeling. Visitors can even opt to rent wooden rafts as they explore the lagoon. After a day of island-hopping and surfing, tourists can enjoy local and traditional cuisines to cap off their day. Siargao has a wide selection of restaurants to choose from, offering local and international dishes on their menu. To know more about Siargao and how to plan your travel, you can check out this detailed  Siargao travel guide.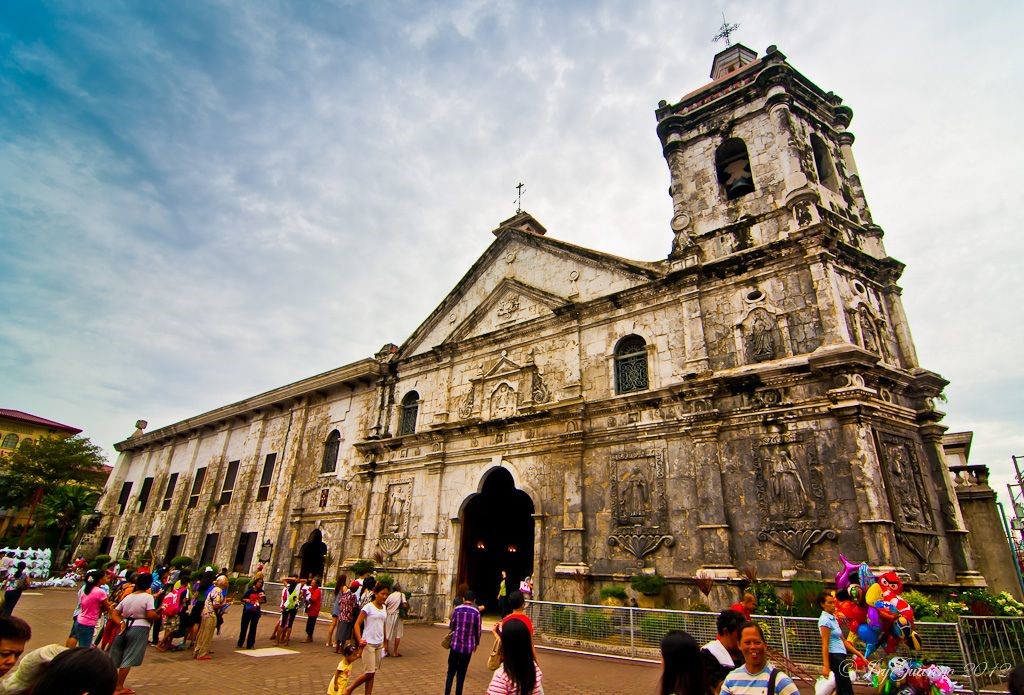 Cebu City
While some would automatically equate summer with white sand beaches, there is more than one way to spend your summer. If you are a history and art enthusiast, then going on a heritage tour in Cebu City would be the way to go. As the oldest and second-largest city in the country, Cebu City is brimming with years of cultural heritage and historical significance. The Queen City of the South is popular with local and foreign tourists alike because of its diverse attractions and array of spots to visit. Cebu is popular with its islands and beaches, which are ideal diving and snorkeling spots for tourists looking to enjoy the island's clear blue waters. Those who would like to go on cultural and historical attraction tours must-visit places including Magellan's Cross, Fort San Pedro, Basilica del Santo Niño, and the Samala Shrine.
Cebu's rich and vibrant historical charm is what Camella aims to offer to its potential homeowners. The leading property developer of master planned communities has been building homes in the city since 1991.  Camella Riverfront is the latest house and lot development addition to The Riverscape community that offers Mediterranean-inspired homes for every family wanting a mix of history and nature in their abode.  
Cebu City is accessible via air, land, and sea travel, and visitors can book their accommodations early on. There are countless hotels in Cebu which have easy access to attractions and destinations. It is advised that tour packages be availed from DOT-accredited travel and tour operators to ensure that these tours comply with the LGU's health regulations. Laying out your itinerary early on will help you get the most out of your visit. To know more about the travel guidelines and health regulations for your trip, you can visit Cebu City's official website for a detailed guide.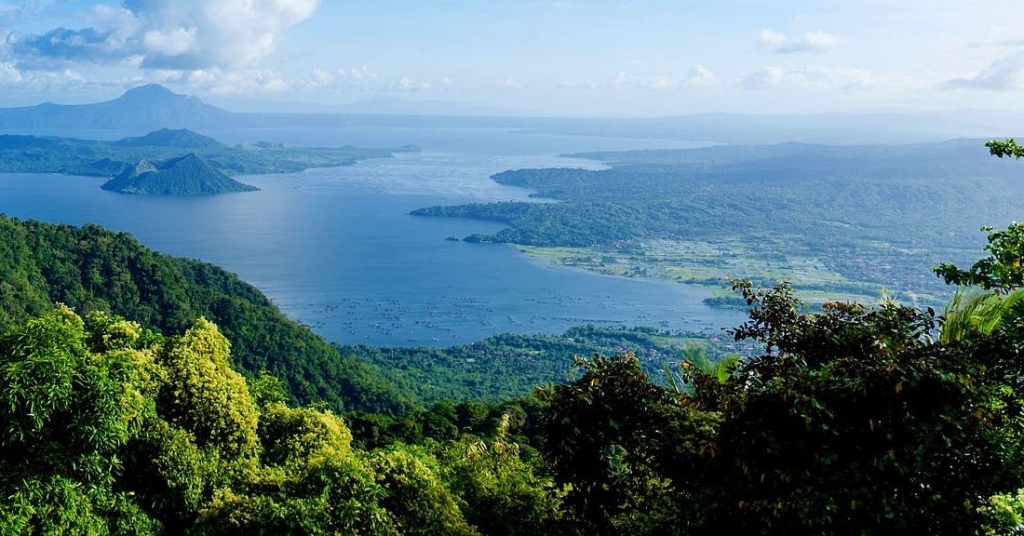 Tagaytay City
A prominent city in the province of Cavite, Tagaytay City is one of the country's popular tourist destinations, and for a good reason. Tagaytay boasts sprawling green spaces, majestic scenery, and a cool climate. The city's high altitude grants tourists a fantastic view of the Taal Volcano in multiple vantage points in the area. Local and international tourists who prefer a colder destination over the summer heat will find Tagaytay the perfect place to relax and spend time with their loved ones.
Tagaytay is approximately 2 to 3 hours away from Metro Manila. Most local tourists visit this place for a break from the bustling urban city. Thriving with family-friendly activities and multiple tourist destinations, visitors get to explore the city while enjoying the fresh mountain air it offers. Tagaytay is also populated with dining spots offering visitors front-seat views of the breathtaking Taal Volcano. It has been a recurring thing for returning tourists to get a glimpse of the volcano at least once. However, it is essential to keep track of the local advisory before planning your trip since it is an active volcano. Additionally, families can take their children to Sky Ranch and have a go at the many fun rides and activities the theme park has to offer.
Of course, minimum health regulations must be observed, and booking your accommodation and tour packages must still be done in advance and only from DOT-accredited establishments. To help you prepare for your travel in 2021, you can check out this complete Tagaytay City guide for more info.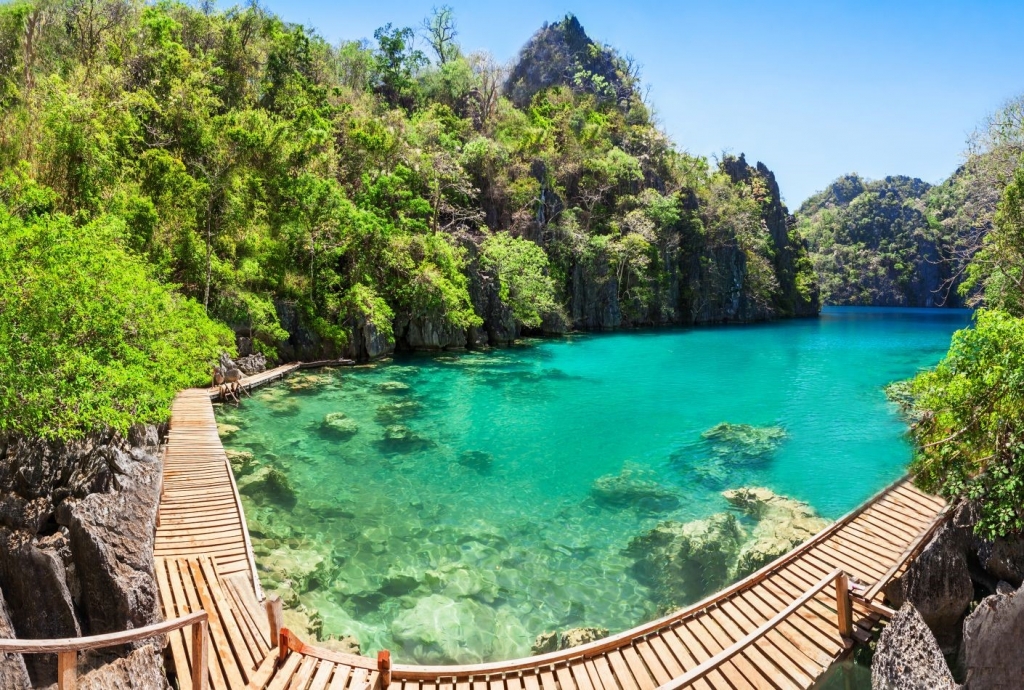 Coron, Palawan
One of the world-famous summer destinations in the Philippines, Coron is a beautiful tropical island in Palawan. Known for its world-class World War II-era wreck diving and clear freshwater lakes, Coron is excellent for family vacations as well as beach lovers who want to explore the island's natural wonders.
With many attractions and activities to choose from, it can be easy to lose track of what to do first. Coron is a small tropical island teeming with snorkeling, wreck or scuba diving, island hopping, and sightseeing tours. To make sure that you get everything covered, availing of package tours beforehand. With the ongoing pandemic, tourists are advised to observe and comply with minimum health regulations and travel requirements. You can check out the official Coron tourism website for more details, where you can also access the health declaration form and QR code.
You can also read up on this detailed Coron travel guide for your travel in 2021.
Despite the current predicament, we are in, there is no need to hastily disregard travel plans this 2021. With multiple tourist attractions gradually opening to the public, tourists need to comply with health regulations and travel requirements, which serve to keep them safe during their trip. Even more critical is cultivating and encouraging a safe environment for everyone. Camella's master planned communities are the perfect place to build a safe abode for your family. To know more about Camella's offerings, visit this page to get the latest updates.