Who does not love traveling? Whether it be the beach, the mountains or the city, traveling will surely make you want to go for more. And there are endless travel destinations loved by local and foreign tourists in the Philippines alone.
Our country is an archipelago that consists of 7,641 islands gifted with beautiful white sand beaches and crystal clear waters. Aside from that, it is home to a wide variety of flora and fauna, and a whole lot more. But there is more to the Philippines than just being a top tropical destination. 
Now, that there are restrictions to traveling, some of these destinations may not be as accessible. The next option for some are to look for properties near these tourist spots. Families might be looking for their own house and lots near pristine beaches, adventure, and nature. This is while still living close to shopping malls, the commercial district, and other properties.
If you are looking for a house and lot in a gated community near the Philippines' favorite tourist destination, this is the list for you.
Tourist spots and master-planned communities near Philippines' major cities
It is time to save up and be financially ready. Here is a selection of the top local destinations where you can get a real estate property and be close to famous tourist spots.
KiudKad in Siruma, Camarines Sur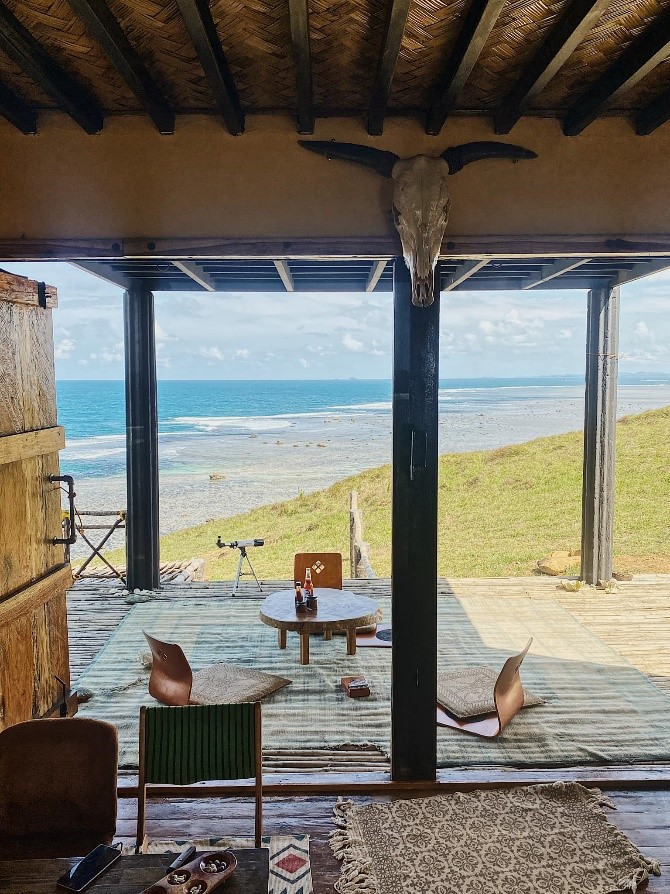 Situated at the Municipality of Siruma, Camarines Sur is a hideaway overlooking the Pacific Ocean called KiudKad. This paradise is home to adventurous individuals who loves to explore nature. You have the option to trek, dive or just chill all throughout the day.
KiudKad is a two-hour drive away from the hustle and bustle of the city. This is the perfect venue if you just want to leave all the stress out and want to enjoy a quiet stay.
If you are looking for a house to buy or rent, find the properties of your choice in Camella's house and lot properties in Camarines Sur.
Kabsat in San Juan, La Union
If you are down for some seaside viewing by the beach that is accessible from Metro Manila, Kabsat in San Juan, La Union is the place to be. From the name itself, Kabsat, which means sibling in Ilocano, is how the owners want their customers to feel and be treated.
You may call it your home away from home. Apart from the view, this place has a carefree vibe that offers good food and drinks for everybody. Whether an entire family or group of friends who just wants to spend the rest of the day relaxing and unwinding—there is something for you here.
If you are looking for a house and lot for sale, find properties in Camella's master planned community near La Union.
The Masungi Georeserve in Rizal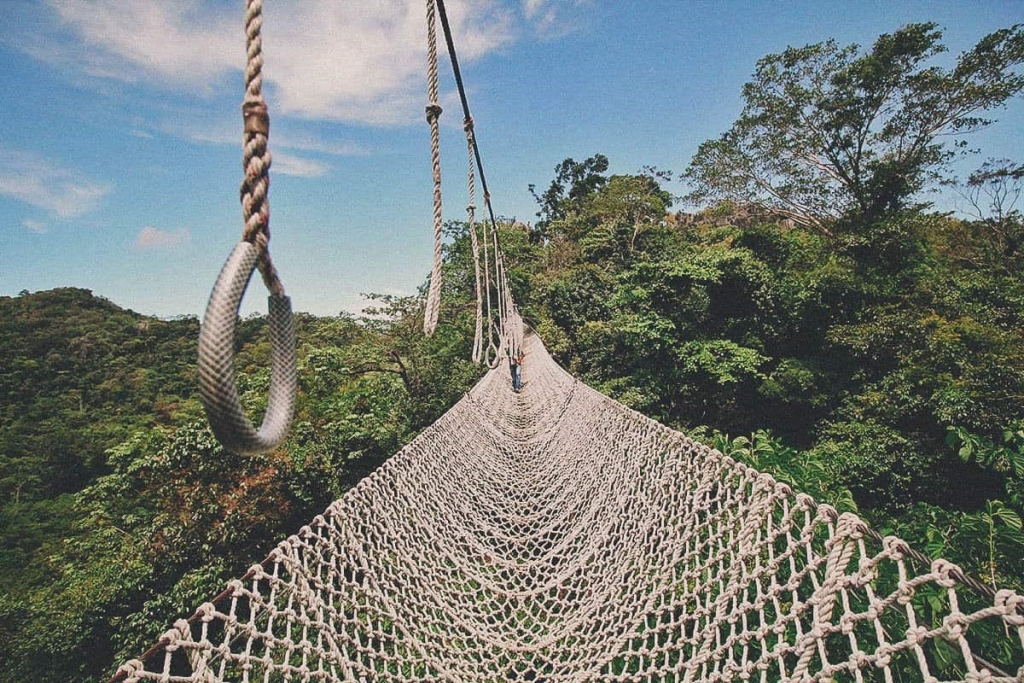 For brave souls and nature lovers, a trek at the Masungi Georeserve in Rizal is a must-try. Suppose you want a quick escape from the city. In that case, this conservation area is a three to four hours trek that allows you to witness beautiful rock formations, lush rainforest, and several caves.
Another attraction in the area is their 'sapot,' which is made of a metallic platform with wooden steps that somewhat looks like a cobweb.
For homes in gated communities in Rizal, Check out Camella's house and lot offerings in the area.
Las Casas Filipinas de Acuzar in Bagac, Bataan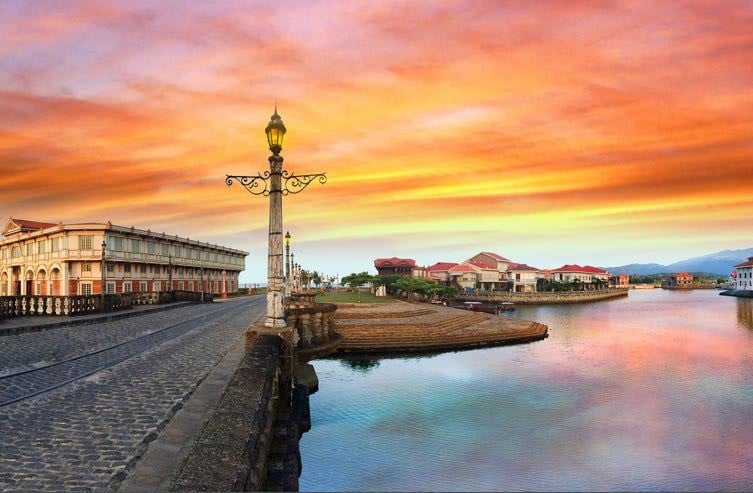 Travel back in time and refresh your eyes and memories with the country's rich culture in Las Casas Filipinas de Acuzar in Bataan. Las Casas is a 400 hectares of land that became a historic resort for heritage houses and other Spanish Colonial Era structures.
Here, you will find the Sanctuario de San Jose, Tulay ni Lola Basyang, and many more famous spots. These structures being restored by Jose Acuzar, the owner of New San Jose Builders, Inc. who had a grand vision of bringing back the country's rich culture in the present times.
For your home options in gated communities near this tourist spot in Bataan, check out Camella's house and lot for sale in Bataan.
Simala Shrine in Cebu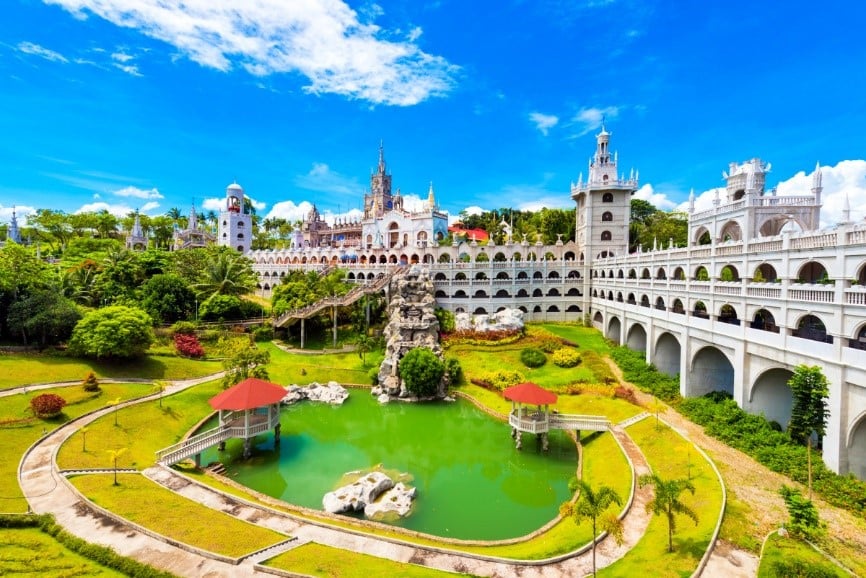 Known as one of the most beautiful churches in the Philippines, the Simala Shrine in Cebu is a pilgrimage for its devotees, locals, and tourists. Stories say that when the Virgin Mary statue was brought to the shrine, it cried blood during her birthday, making the place even more famous for devoteet.
If you are the type of person who prefers to meditate and reflect during vacation, this is the perfect place to do it. Alongside its miraculous stories, the Simala Shrine is famous for its castle-like architecture, dazzling chandeliers, and fascinating paintings.
Stay close to this tourist spot and the rest of Cebu City and check out  Camella's house and lot for sale in Cebu.
Cloud 9 in Siargao Island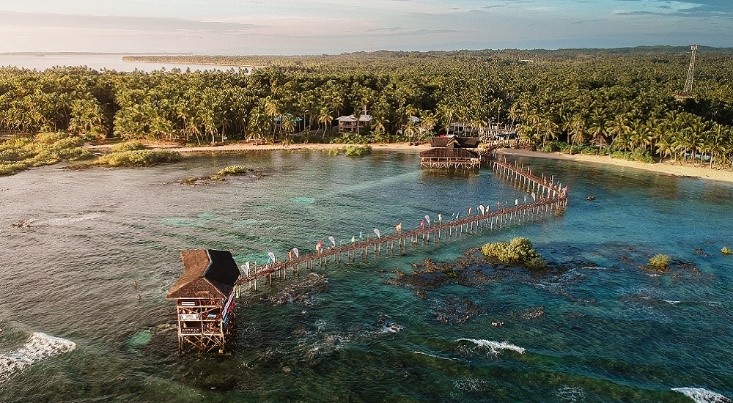 Surf's up! Catch some waves at Cloud 9 in Siargao. Whether you are a first-timer or a pro, the waves will surely make your adrenaline rush. Being the Surfing Capital of the Philippines, Siargao is home to the best waves and has been attracting surfers from all around the world. After riding the waves, you can end the day by enjoying the beautiful sunset at the Cloud 9 boardwalk—a long wooden path walk that connects the beach and viewing platform.
Hinatuan Enchanted River in Surigao del Sur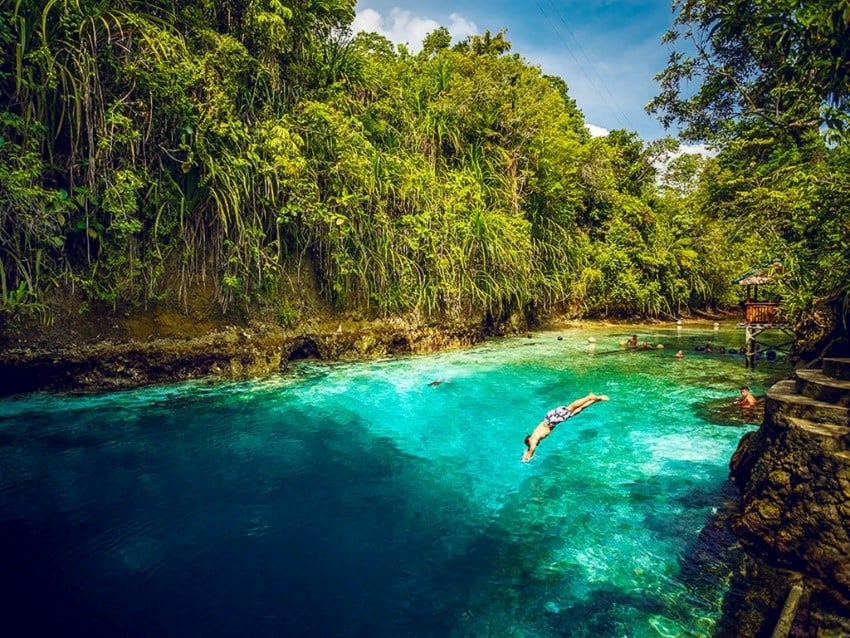 Talk about enchanting, this river in Surigao del Sur will be your top pick. The Hinatuan Enchanted River is famous for its crystal clear blue saltwater that flows right into the Pacific. This 80ft deep river is believed to be protected by fairies who added colors of jade and sapphire that resulted in its majestic shade. You may also opt to admire the beauty of the different fishes while swimming in the river.
Stay closer to Surigao with these house and lot properties in Butuan.
Crosswinds in Tagaytay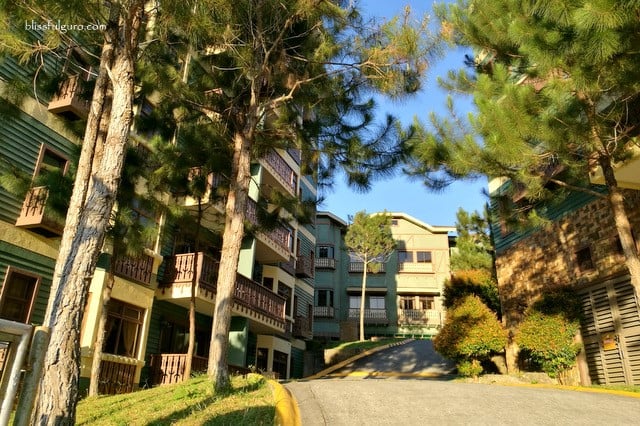 Tired of the warm, humid climate in the Philippines? Check out Crosswinds Resorts. This 100-hectare Swiss-inspired residential resort in Tagaytay is just the perfect escape from the summer heat. Crosswinds is a leisure community that is just a few hours away from the busy streets of Manila. 
Enjoy the crisp scent of 20,000 pine trees, the cool climate, and the breathtaking view of Taal Volcano. But wait, there is more to this residential resort than its luxury homes. They also have the most instagrammable coffee shop built out of ruins, The Ruined Project. This 50th store opened by Coffee Project is far more different than their other locations because of its unique theme. Indeed, there is beauty out of something ruined.
Stay close to these spots with Camella's house and lot offerings near Tagaytay.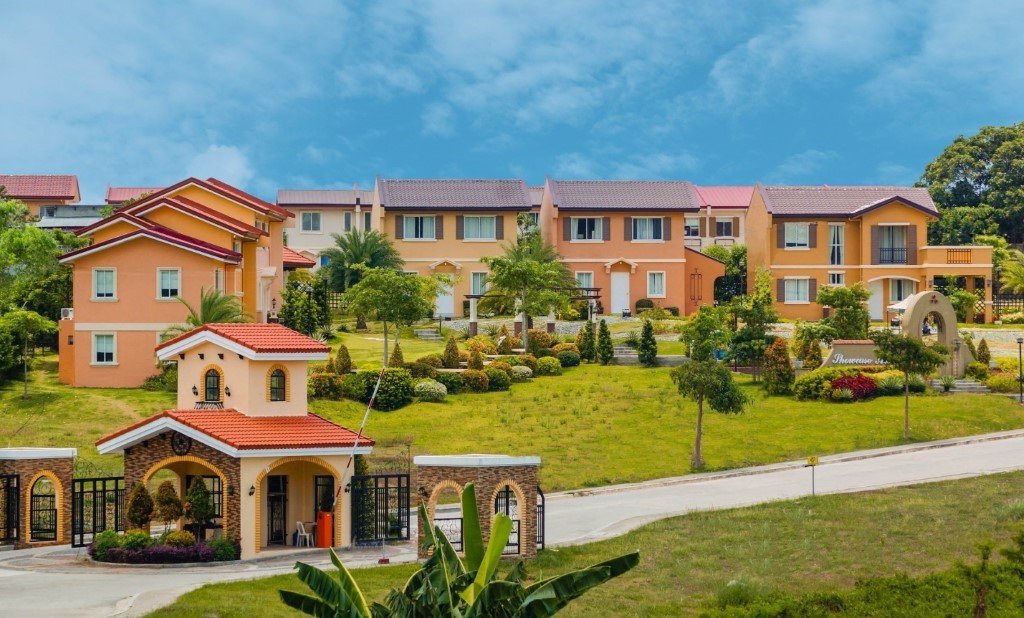 There are many benefits to traveling that no other activity can replace. Apart from discovering beautiful sceneries, traveling improves your health and helps you understand other cultures. Plus, it lets you create new memories with your loved ones. Most importantly, makes you love your home even more. As the saying goes, "The magic thing about home is that it feels good to leave, and it feels even better to come back."
Home is the best place where you can be safe and secure, especially in these trying times. Having a home is the best decision one can attain. It is something that one can be proud of. Invest in a house and lot close to these beautiful destinations and live like every day is a vacation.
Find the beauty of living near these beautiful destinations here at Camella, the country's most trusted master planned community developer. For more details, check out its available property offerings.