It's officially here!
The rainy season is my favorite time of the year; it gives me much-needed comfort and peace. Imagine yourself sitting beside the window in your home while listening to the sound of rain as you gaze on bright verdant trees with blooming flowers. The earthy scent after the rain also adds a tingly sensation! 
If you're a pluviophile like me, then you most probably enjoy this season as much as I do. There are many reasons to love the rainy season – one thing for sure is that it signals the end of sweltering summer heat and gives soothing relief from the scorching sun.
Among the favorable things that we expect this season, don't forget to do a simple rainy season décor update to liven up your house and lot space. Therefore, if you truly want to delight in this season, here are some budget-friendly rainy season interior design ideas for you.
Lighten up your home
Don't let the gloomy weather outside reflect in your house and lot. Remember that light is very important in designing your home, and choosing the best light that will set your mood up is the key.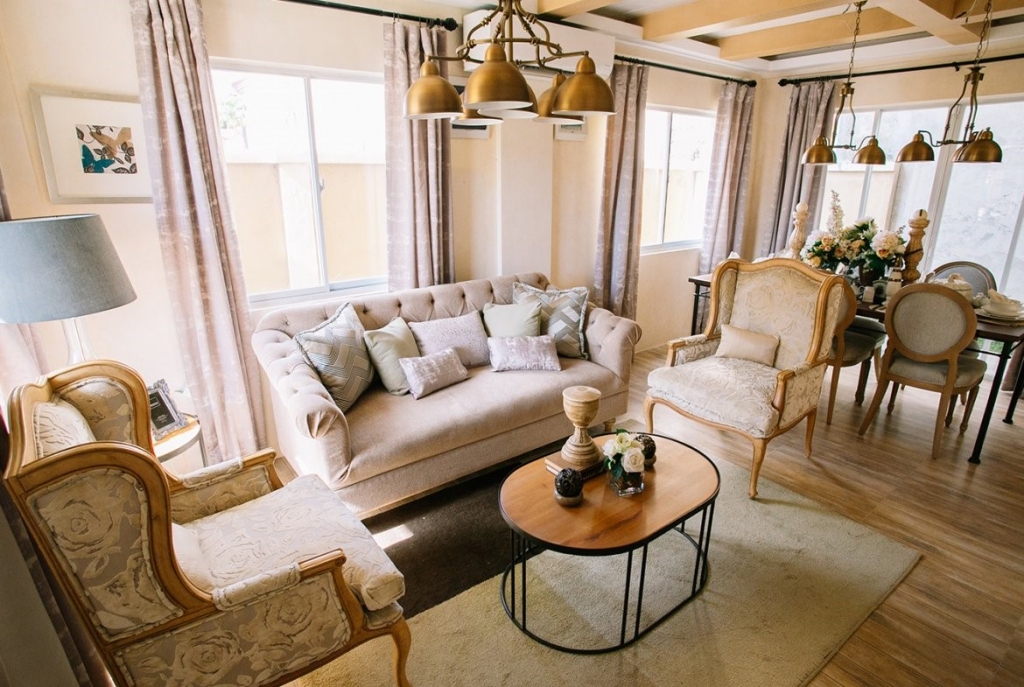 Consider changing out the bulbs in your most commonly used spaces like the living area and kitchen area. Also, add some table lamps to brighten up rooms and use muslin curtains to let the natural light. You may also use colorful stained glass lighting to add a mystic and cheerful vibe to your home decor.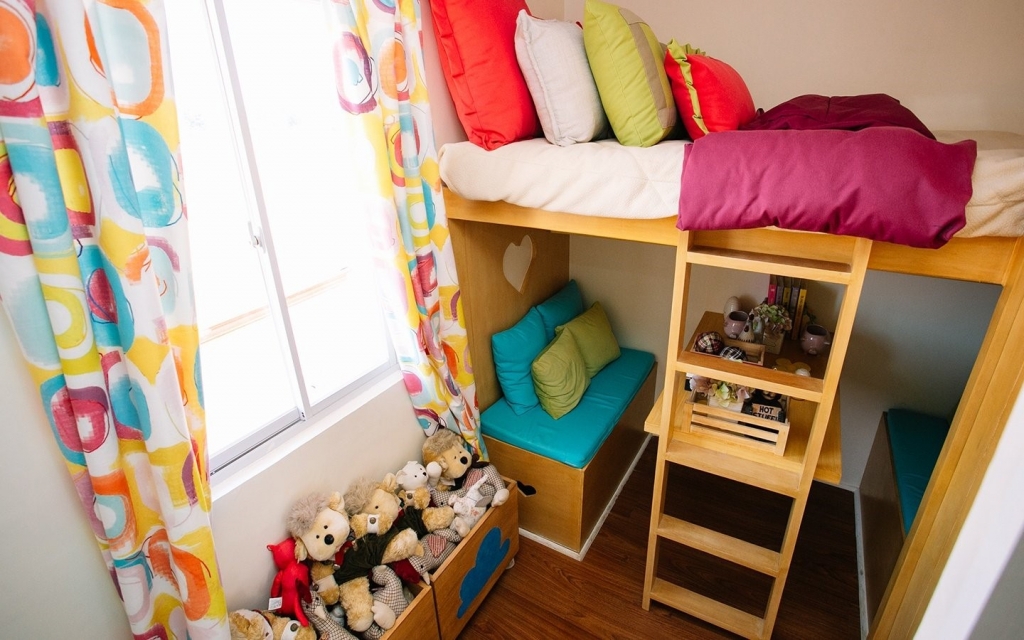 Lighting is just the first step; lighten up your home by bringing out all the bright cushions and colorful throws you have in your storage. You can also hang some funky abstract artwork on the walls to match the warm and cheerful theme.
Dry your damps in style
Place an all-weather proof doormat in front of your door; remember, this will be your first line of defense against dirt and so as possible viruses. In terms of durability, opt for a doormat made of coir or rubber with colorful prints that will compliment your home décor. 
Umbrellas and raincoats become our new best friends during this season. By adding a stylish rack or vase beside your doorway, you will also spend less time cleaning your house and lot. It will minimize the water trail and will prevent the floor from getting damp and icky.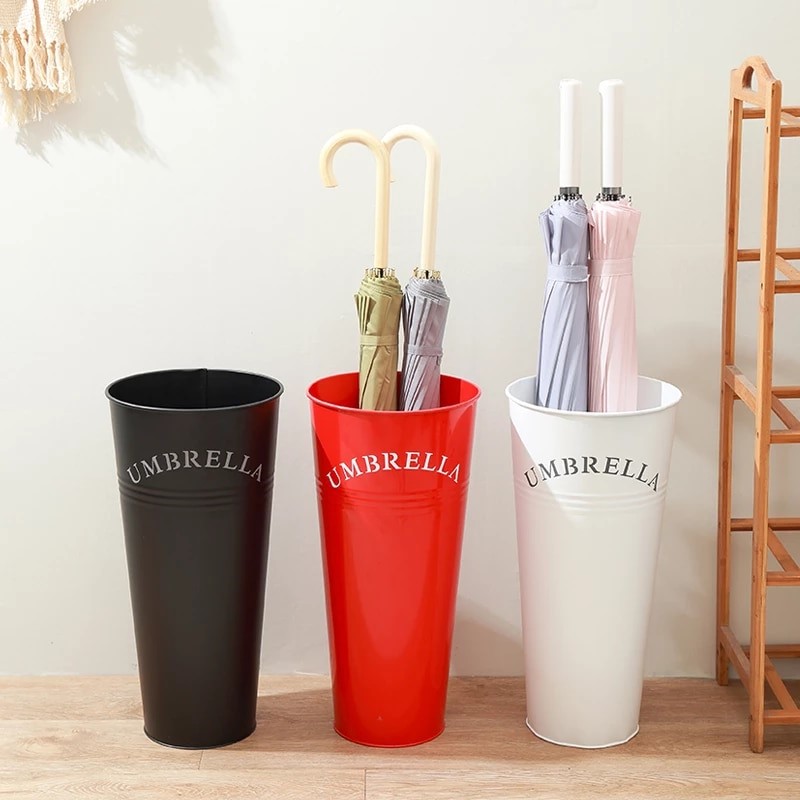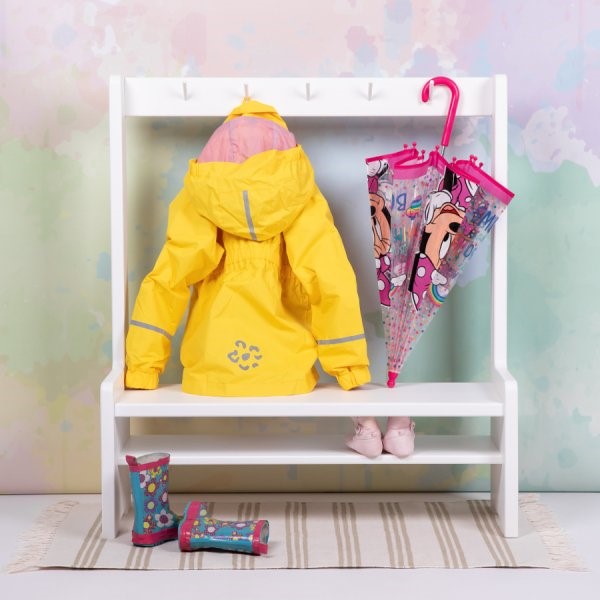 You may also drop some vibrant umbrellas in the umbrella stand for an eclectic decorative accent. This tip is not only stylish but will also keep your things more organize and gives you easier access. I am sure you do not want to forget your umbrella specifically on days like this, right?
Bring the freshness indoors
The rain brings out nature's freshness. By placing indoor plants everywhere, you will also bring that freshness into your home. You may choose from plants, seasonal flowers, succulents, or cactus. These will give each corner of your home a refreshing natural scent. You can also mix and match different scents to suit your preferences!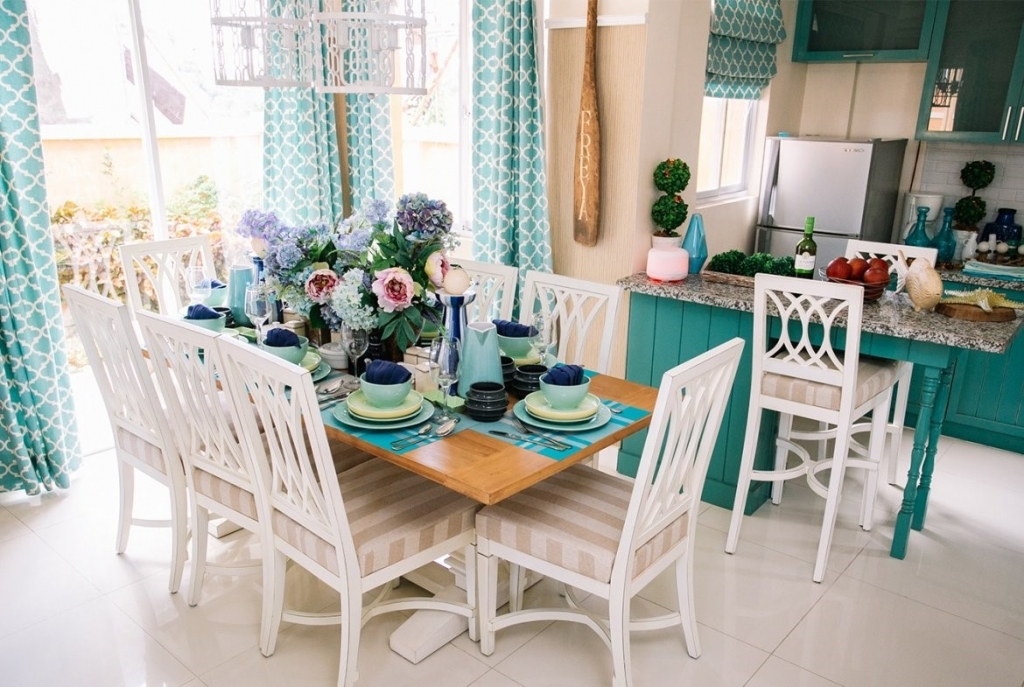 You could also add a personal touch to your home décor by painting an old vase and style it with your homegrown blooms. Or you could re-purpose your old rain boots as a quirky replacement for a vase.
Houseplants will not only bring freshness into your indoor space. Still, they can also be a way to loosen up and alleviate your mood. Enjoy the beauty and scent of the outdoors while staying safe indoors!
Accent with accessories
As much as we love it, this season also leaves a tangy damp smell behind. So, this is the best time to invest in some new fragrances that suit the rainy season. Place scented candles along with accent pieces on a trendy tray. Floral scented candles will add warmth and romance to your home and will also leave your home smelling like paradise even through this season.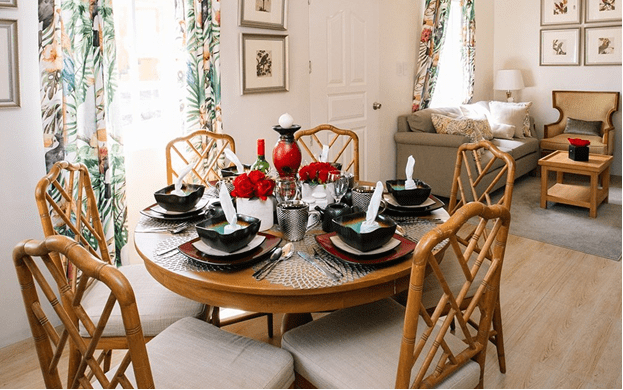 Wind chimes are very popular when it comes to styling the porch or garden. It creates a relaxing outdoor ambiance and provides a positive effect on the energy and mood. You may turn this into a fun family activity. So gather your family together, look for bits and pieces around your home and start making your wind chimes. Hang your DIY wind chime within your house and lot space and enjoy the soothing whimsical sound it makes. Wind chimes are perfect on a gloomy weekend afternoon!
Feel the fresh breeze
The rainy season is the best time to breathe the cold outdoor breeze and enjoy the sun's warmth. So if you really want to experience this season at its fullest, then you should also invest in all-weather-proof outdoor furniture. Convert your balcony into a coffee or tea area. For the bookworms, you can also redo your space into a reading nook. Cover the space with an outdoor retractable sunshade or a polycarbonate awning for a minimalistic yet elegant design.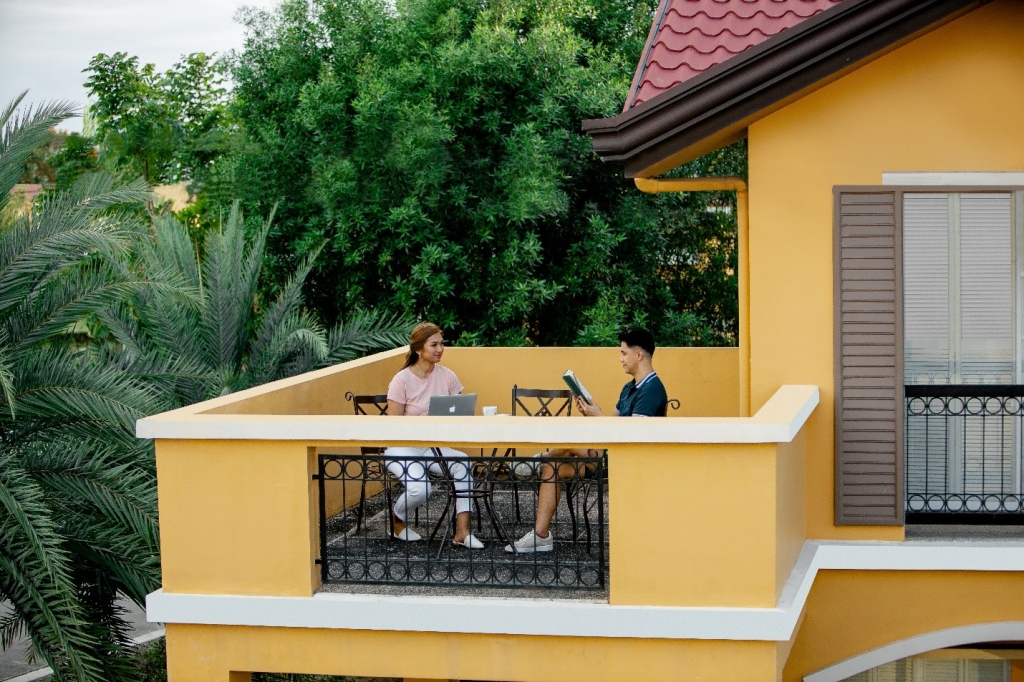 Rainy days are indeed lazy days. It makes us want to stay at home and laze on a perfectly warm bed. It is on days like these that we just want to sleep all day! So why not hang a hammock on your outdoor space? Aside from being a cozy resort-like place to relax, it is also trendy and budget-friendly. Aside from that, always remember to choose the right fabrics or materials for your outdoor furniture that can withstand both tiny sprinkles and torrential rains. With all this preparation, you can surely enjoy the rainy days even within the comforts of your house and lot space.  
Feel the fresh air along with your favorite cup of coffee, soothing music, and piping hot soup. But most importantly, make sure your family and your home are safe in this ever-changing weather! Camella, the most trusted home builder, offers future-proof and healthy house and lot packages for all types of families, including yours. To learn more about our healthy offerings, visit our house and lot catalog page.
Soothe your mind, body, and soul, and let your creativity reflect nature's beauty this rainy season! Have fun decorating!