Every person wants to travel, especially after being hit by a global pandemic. Almost everyone is excited to pack their bags and plan the most remarkable summer experience they could have. Some may be eyeing a beach getaway, while others might have extra courage to take on a new form of adventure.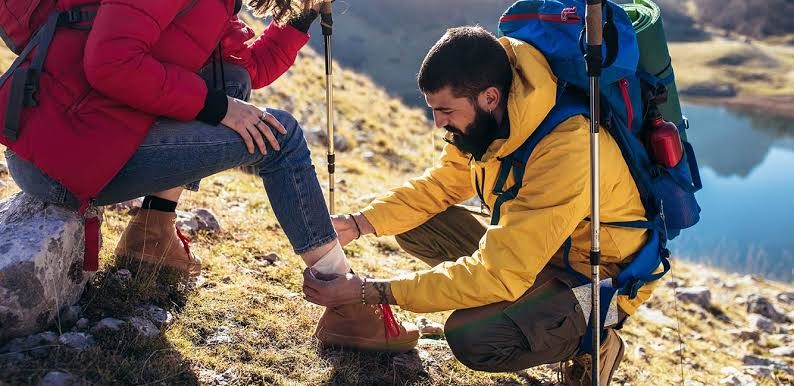 Either way, it is essential for anyone who plans to spend their summer away from home to have a small zip-lock bag to keep them safe. No one will ever know when you might need one, so having a first aid kit gives you a better chance of saving your life or someone else's life. Nonetheless, it is important that you should know how to personalize it based on the following guide questions:
What is the type of place you are visiting?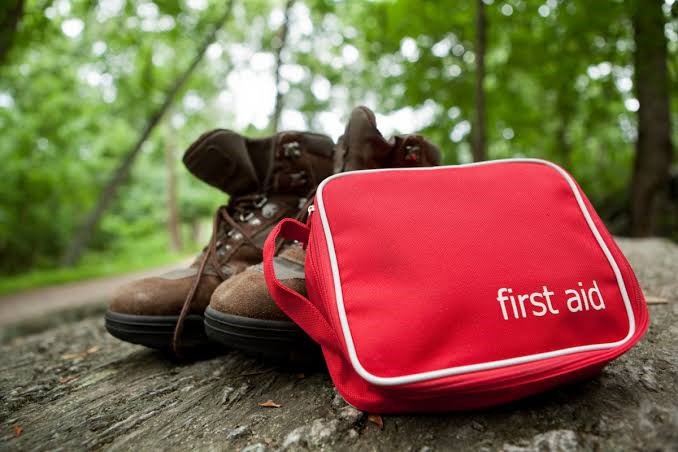 The first thing you need to ask yourself is what type of place you will visit. Is it a beach or a mountain? Is it a new city or a remote area? You have to be sure of what kind of place you intend to visit to find out if it's near medical help. You also have to calculate the estimated time before you can receive professional help.
In this way, you are preparing yourself for whatever kind of unfortunate events might take place. Also, knowing the risk of the area can better prepare yourself and your first aid kit.
What kind of activities are you going to engage yourself with?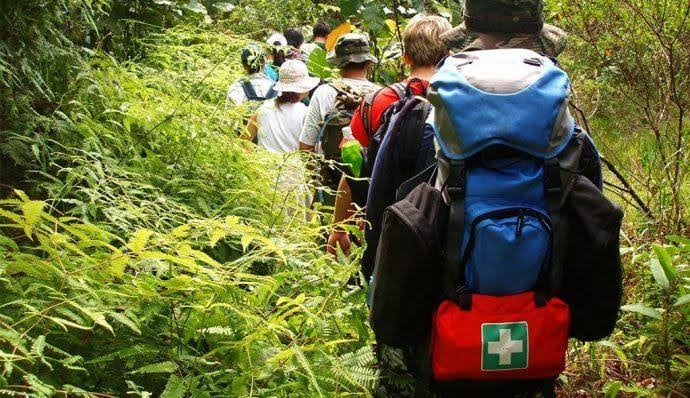 The activities you are going to perform in different places must be sure and clear. It will play a huge role in determining how many right tools or pads of bandages you will be needing. For example, if you plan to trek for three days or pursue an outdoor activity, you should add more bandages and self-adhesive wrap. You might get a sore knee or sprained ankle throughout the hiking process. In addition, you have to take a closer look at the potential risks of the activities associated with it. From there, you can align the type and amount of first aid supplies.
How many people will you spend the entire travel with?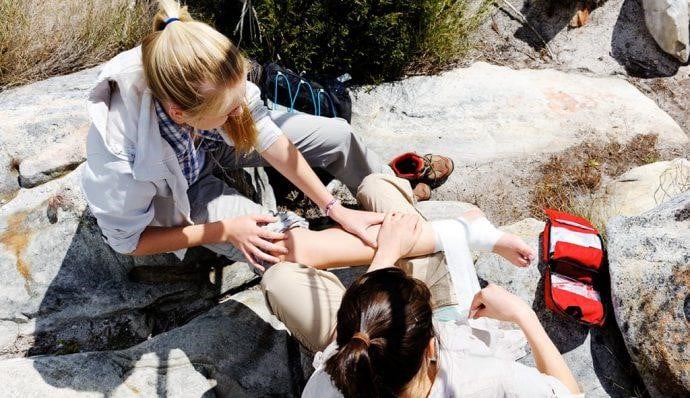 Ask yourself the question of how many people are you going to share this travel experience with. This will dictate how many supplies you will need. For example, if you are going on a beach trip with your friends and family, you may choose to add more supplies since some of them might not be having any kits. Add extra pads to have enough for you and your family. It is because the more people you are spending the travel experience with, the more supplies you should bring. Nevertheless, if they already have their own first aid kit, don't bother bringing too much and just arrange a thorough kit that will be enough for you.
What is the age range of the people you will spend the summer vacation with?
The age of the people included in the trip determines the contents of the first aid kit. For example, a first aid kit of a mother with kids is way different from those of an elderly couple. It is because the medicines included in the labeled bag might be exclusive for the kids or elders. The other might contain medicine for a mild cough whereas the latter has medicine for his heart condition.
How long is the duration of your summer trip?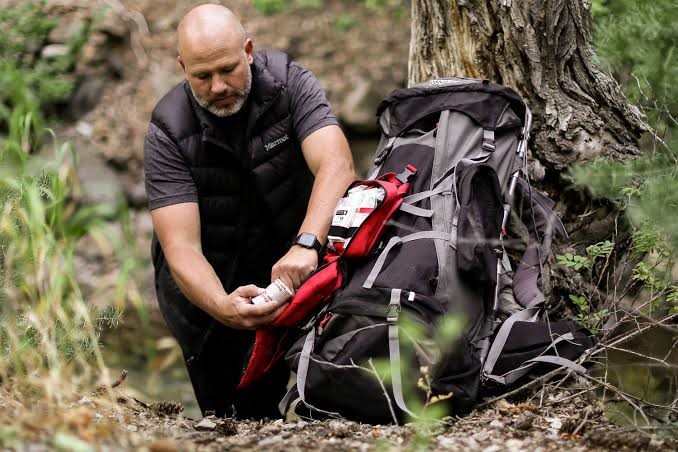 The number of days you are spending away from the comfortability of your home requires many supplies for your first aid kit. The longer you spend in a foreign place requires you to pack an amount that will last for the whole estimated time you intend to spend. Do not risk being unprepared, you have to fill your bag with the right amount of tools that can help you in case of emergencies. Trust yourself, you will be more at ease knowing that you have enough supplies for the entire trip.
Now that you know what are the several factors that you need to consider before planning your first aid travel kit, here is now the checklist of the most common tools and equipment that you need in spite where and when you are going:
Bandages and Gauzes
A first-aid travel kit wouldn't be complete without bandages and gauze. They come in different types, shapes, and sizes, but all are essential in providing first aid care. It can cover various injuries, from minor cuts to head wounds. Of course, the extent of the damage requires a suitable length of the bandage, so prepare at least two small ones, one large one, and a couple of triangular pads. You can buy a dressing that already has an antibiotic ointment built into it (though it may be a little too pricey). Rest assured, it will protect your wound from getting infected.
It will serve as a wall between the injury and the outside germs. Purchase these essential items at your local drug store as they can keep the limbs together and be used as compressing pad for severe bleeding. Bear in mind that this is important, especially if you are trying extreme sports such as sky diving and wall climbing.
Medical Gloves
Medical gloves are essential in keeping you and the injured victim from bacterial infection. It increases the safety level between the two parties. You, as a lifesaver, will be protected from any harmful yet undetected illness of the victim. Nonetheless, the medical gloves' ultimate purpose is to stop transferring any blood, bodily fluids, or infection from one person to the other. It does not give a higher risk of infecting the wound.
So, if you are planning to have one in your kit, buy a medical glove that is white or blue. A dark-colored glove is maybe a little too tricky and complex for a non-professional. It will also be hard to assess the intensity of the wound if it's dark or black. Also, the material should be considered because some people are allergic to latex. Therefore, you may opt to buy a pair of latex gloves while also purchasing a nitrate glove.
Antibacterial Wipes
One of the things that you should not forget to add to your first aid list is the antibacterial wipes. It is a crucial supply that could instantly kill germs. It is used to sanitize the tools you will need to treat the wounds, such as scissors and tweezers. It can also be used to clean the hands before touching the surrounding part of the wound. The antibacterial wipes reduce the chance of infection, so make sure you know how to use them properly.
Do not apply it directly to the wound but rather cleanse the surrounding parts of the open wound divergingly. Gently clean the area away from the wound before proceeding into another step of applying ointment or bandages. Make sure you have a couple of antibacterial wipes in your bag. They are all individually packed pads with 70% isopropyl alcohol saturation.
Instant Cold Packs
Instant cold packs are a beneficial medical tool that you should, at all costs, include in your first aid travel kit. It is a disposable cold pack that could quickly turn cold without putting them into the freezer. The only thing you need to do to activate them is to squeeze them tightly and shake them until the chemicals make their magic.
It even allows injured patients to receive instant relief by numbing the pain. Even more fascinating is its ability to limit bruises and relieve bumps and swelling. This instant cold pack can also treat mild burns from cooking!
Handy Tweezers
A tweezer is an indispensable tool for any first aid kit. It even bears a more significant role if you are traveling into a different country or visiting a remote place for hiking. A good pair of tweezers can lead you a long way as they can be used for several purposes. For instance, tweezers can remove a shard of glass, unnoticed debris, or unexpected splinters.
It can help you pull out any foreign material that goes right into your skin, especially when you are already spending so much time getting your way up to the peak. If you have a tweezer with a narrow point and a solid grip, you no longer need to worry as it can help you with almost everything. Extracting a bee stinger or ticks can be quickly done through this tool pair, so make sure to include this in your first aid travel kit.
Small Scissors
When traveling locally or abroad, scissors are necessary for school supplies, kitchen tools, and even in your first aid kit. It encompasses several roles, ranging from cutting gauze or bandages up to slashing clothes to give more access to the wound. It can also open medication packages or cut off applications from the injured part and replace them with a new one.
Of course, scissors come in different styles and sizes but choose a pair that will not take up so much space. Get a travel-size pair and put them in your check-in luggage (only if you are traveling that requires air transportation). If you put it in your carry-on, it can be confiscated, so be informed.
Digital Thermometer
A thermometer is a medical tool that almost everyone is familiar with. It is used to measure body temperature and keep track of a person's fever record. When traveling, it is a must that anyone shall include either a digital or analog thermometer in their first aid travel kit.
There are plenty of easy-to-use thermometers online that are also reliable and accurate at the same time. Knowing that you have a handy tool to test your body temperature anywhere and anytime can keep you feel more at ease when traveling. Assure that the thermometer is thoroughly clean with antibacterial wipes before and after using it. Do not forget this most, especially if you are traveling with kids.
Self Adhesive Wrap
Are you planning on conquering the peak of a marvelous mountain with friends but have fears of getting injured along the way? There's no need to be bothered when you've got a couple of self-adhesive wraps in your first aid travel kit. In unexpected accidents, it can wrap up a sore knee or an ankle.
It does not require safety pins or surgical tapes to close (unlike bandages) because it can already hold the two ends and make the healing process way faster. Include this in your kit if your summer trip involves physical or outdoor activity.
Surgical or Medical Tape
It is pretty uncommon to have bandages and gauze but not have surgical tape to attach them. Surgical or medical tape is a bandage's partner in covering minor injuries. It secures the dressing to prevent dirt from getting into the open wound or is designed in such a way that it can be used as a tape for a sprained finger. It is also important to note that surgical tapes are easy to remove from the skin without causing irritation or adhesive marks.
Most of them are hypoallergenic (which is suitable for those who have sensitive skin) and are made with tiny fibers that help blood and air circulation. It comes into two types: micropore and Elastoplast. For gentle type, you may opt for a micropore, whereas you should choose Elastoplast if you want a more robust and secured surgical tape.
Eyewash
When traveling far from home, wash off eye irritation with an eyewash solution. It will help you clear your sight and soothe any discomfort the foreign object may cause. Small debris or dust particles can be lodged into your eyes in any environment you are in. Ensure yourself with eye protection by getting a solution that can flush off anything that may cause eye irritation. It is small and handy, so it can surely fit into your pocket-friendly bag.
Essential Oils
Mothers of all kinds know that essential oils are necessary for any summer trip. It provides a familiar sense of comfort and relief. It gives off a great vibe of relieving pressure from headaches and sore muscles. You'll often see an elderly person who has a small bottle of essential oil in her pocket, and when you ask about them, they will tell you how natural and cost-effective this kind of pain reliever is. It helps them fall asleep and reduces stress caused by external factors.
There are a wide variety of essential oils to choose from. Some examples of these are lavender, rosemary, peppermint, and tea tree. Buy yourself or your parents a travel-size essential oil because no one knows; this could give them so much comfort.
First Aid Manual
If you do not know how to use your prepared first aid kit, look for your first aid manual and consult what to do. It contains information about injuries and treatments. A descriptive mini-book guide will guide you when giving the best first aid.
Live A Well-Rounded Life in Camella Homes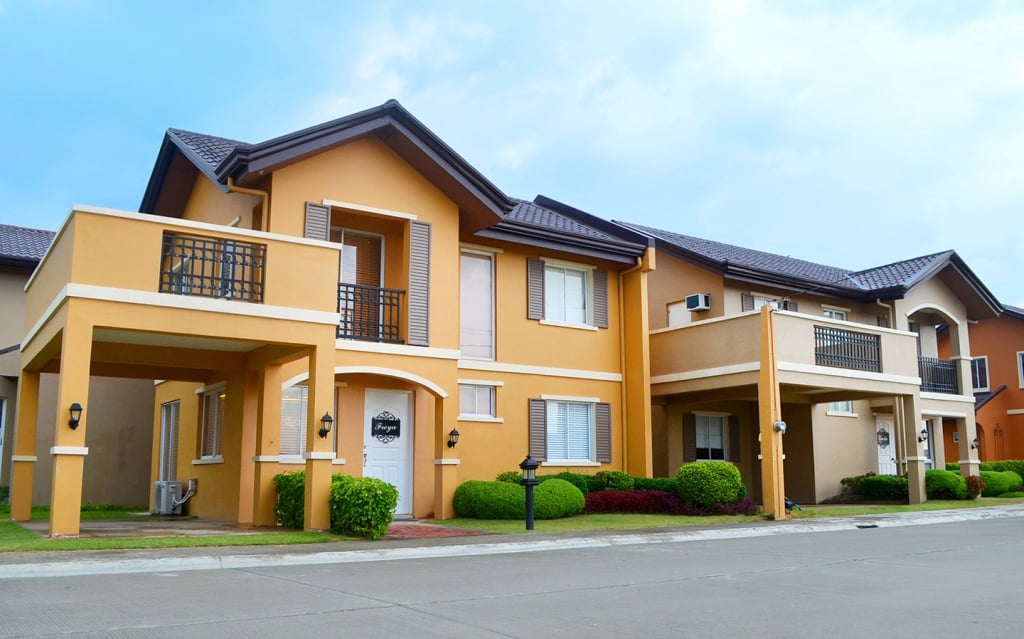 After having so much fun, you will always need a home that can give you good comfort. A house and lot for sale in any branch of Camella Homes nationwide can give you the best living experience you will ever need. This housing development, which is strategically located near primary establishments such as schools, places of worship, medical centers, and tourist spots, will help you live the kind of life you always dream of.
You do not also need to wait for summer to dip into a cold pool because Camella Homes is already packed with world-class amenities. It has a clubhouse, a swimming pool, a playground, and a jogging path.
It is a safe sanctuary for you and your family as it is a master-planned community that caters to all your needs. Craving to make unforgettable moments with friends and families can happen anytime when you reside in any of the house and lot units in Camella Homes. It is the largest homebuilder in the Philippines so you will not run out of options where to live. It has already built more than 500,000 homes across the country. For more information, visit their official website or click here.