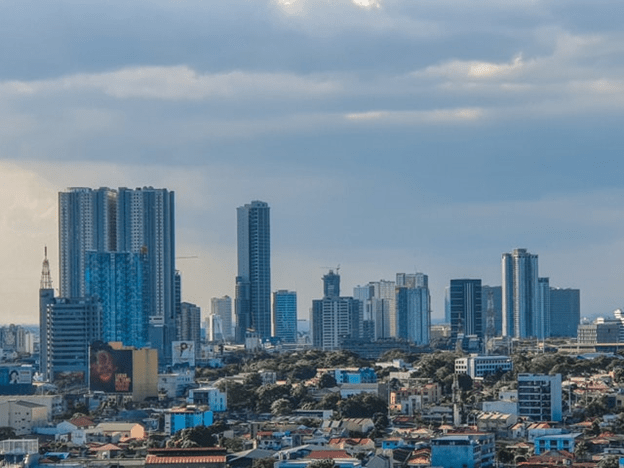 What keeps you excited for next year?
As Filipinos, "ber" months mean merriment for another chapter ending. We are fond of gathering our family to celebrate our year's successes, give back our blessings to people in our community as a way of gratitude, or plan a trip to simply reward ourselves.
But the last quarter of the year is not only a perfect time for rejoicing and unwinding. It is also like our springboard to our next year's wins as we prepare for another round of battle. We often reflect on the past months and appreciate how far we have gone, especially with what we have hurdled amid the pandemic. A year wiser, we are equipped with takeaways on how to make big things work for 2022.
There are almost three months left for this year. Have you already started planning on your 2022 goals? Do you have fitness targets? Will you catch on to missed financial goals from 2021? Are you planning to settle down or get a house and lot in the Philippines for your family?
You can make them a reality! And you can tick off the list of getting your dream house first.
Probably, you have already started manifesting a safe and secure home for your family. You might have already checked properties for sale, and the image of your spacious and smart has continuously been running in your head. Amid the pandemic, you might also have managed to grow your business, and now you are now starting to seek additional business space. It just excites you how you are ready to launch once in-person office work completely returns.
The law of attraction, however, does not automatically give you what you desire in one snap. You need to take proactive actions to finally get that key to your dream home into your hands or that space to spread your business.
Before acquiring a property, you might first want to become an intelligent investor yourself by peeking into how the property sector will look like for the coming year. Check out these 2022 real estate trends that can help you and your agent towards your decision of owning or investing in one.
Real estate property prices recovery projected.
The coronavirus disease 2019 (COVID-19) pandemic has impacted businesses and industries, and the real estate sector in the Philippines was not spared. The rapid economic slowdown brought about by the health crisis puts market observers on the lookout for the pricing trends for the next year. You might also want to be aware of these shifts.
The Philippines is expected to see a recovery in property values in 2022 following the crash it suffered for two years in the pre-sale and secondary markets, Manila Bulletin reported, citing the International Real Estate Federation (FIABCI).
The recovery is expected to emerge as early as next year's first semester, but it can be as soon as 2021's end, said FIABCI-Philippines chairman emeritus Florentino Dulalia Jr., which notably matches FIABCI World Council of Experts' worldwide survey results.
A total of 226 cities have participated in the said survey, which showed that the Philippine house prices posted an increase of 1.8 percent in 2019-2020 and 5.6 percent in 2020 to the present year.
Next year's imminent recovery in property prices was also supported by a professional services and investment management firm, Colliers International Philippines.
The company said that the recovery is attributed to the significant fall in last year's capital values as compared to the weakening observed during the Global Financial Crisis. The average price of properties have declined by 13.2 percent, while rents in the secondary market were down by 7.8 percent due to the pandemic last year.
The fall, however, is less sharp than what was recorded during the Asian Financial Crisis, with prices and rental rates falling by 14.5 and 15.4 percent, respectively.
In 2022, property prices can expect a 1.5 percent increase while rents with a 1.7 percent hike based on "a rebound in local and foreign investor sentiment and a recovery in office space absorption," Colliers said.
Demand on property to pick up
The availability of the vaccines and their rollout in the Philippines benefit both the health and economic aspects. The government's target to vaccinate 90 percent of the population by 2022 appears not only to assure herd immunity and increased economic activity but also promises a boost to the country's residential market that real estate investors can look forward to.
In its quarterly report in July, Colliers Philippines said that the reduced demand can probably continue until this year's end with a 17.6 percent vacancy rate. The recovery in residential take-up is expected in the next 12 months "on the back of an economic recovery fueled by government's vaccination efforts."
The pickup in residential demand in 2022 is expected to be attributed mostly to Overseas Filipino Workers (OFW), whose remittances contribute greatly to the country's demand for housing units. Colliers specified that the modern-day heroes are backing the country's affordable to middle-income price segments of real estate in the Philippines.
Apart from residential spaces, the acceleration of the country's vaccination program is also seen to push consumer confidence and business reopening. As the economy reopens, office buildings and other commercial establishments will also follow.
But how about the supply?
The firm said Metro Manila can expect 10,061 more units by the end of 2021, most of which will sprout from the Bay Area and Fort Bonifacio. This posed a whopping 198 percent increase as compared to last year, with only 3,370 units completed.
More room for foreign investments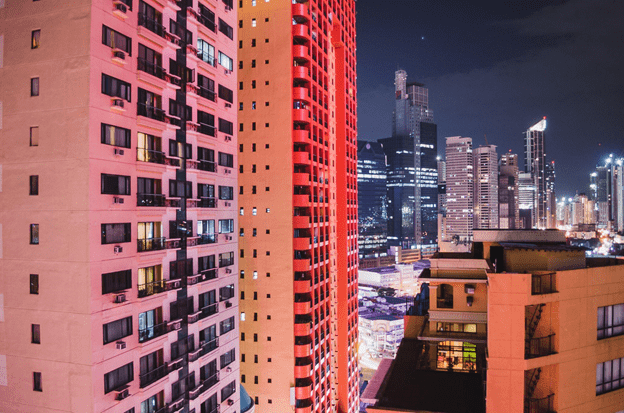 The price and demand will recover. Who will mostly put their pennies into the country's property market?
With big or small capitals, there are several opportunities up for grabs in real estate in the county. The Philippine government shows how serious it is to further drive the economy for 2021 and 2022. For instance, interest rates can probably be kept by the Bangko Sentral ng Pilipinas (BSP) at 2.0 percent in an effort to attract more foreign investors to the country.
The approved foreign investments in the country already look more promising in 2021. A total of PHP22.5 billion approved foreign investments was recorded for the second quarter this year, the Philippine Statistics Authority said, noting a 45.5 percent increase than the PHP15.46 billion logged in the same period last year. The increase in foreign investments is mostly credited to the investments coming from the United Kingdom, South Korea, and the United States.
The economy is also expected to further open up with the recent approval of a bill amending the Foreign Investments Act (FIA) of 1991. The easing of restrictions in foreign investments can lead to more employment and market competition, which in turn, can increase the demand for more land, buildings, and commercial space. The approved projects with foreign interest in 2021's second quarter alone are expected to generate 17,013 jobs, the promotion agencies said.
The Philippines will not be at the end of the list in terms of favorable investment sites as industry experts cite its ideal for outsourcing business processes with its intelligent and young workforce.
BPO sector is still a catalyst for real estate growth
By 2022, the already thriving information technology-business process outsourcing (IT-BPO) will demand more workforce, and with that, the need for space will also increase. The IT & Business Process Association of the Philippines said that the industry is expected to announce 160,000 more job vacancies and can probably generate revenue to $29 billion by next year. Asia Pacific Real Assets Association (APREA) CEO Sigrid Zialcita said that the BPO sector will play a huge part in the rise of real estate. The Philippine estate and real assets can depend mostly on the BPO industry in terms of real estate investment trusts or companies that operate, own, or fund revenue-generating real estate. Apparently, the sector is also expected to continue becoming a dependable backbone for the office leasing business.
Millennial buyers on the rise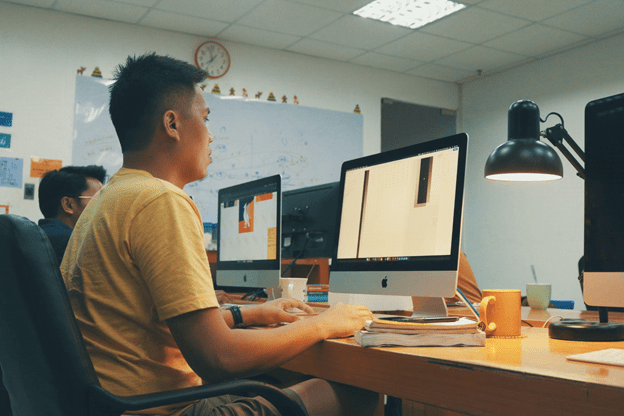 You probably have heard about them, lived with one, or is one of them yourself.
While millennials are stereotyped as spoiled, materialistic, and have a high sense of entitlement, this group of people born from 1981 to 1996 possesses a unique money and investment approach as compared to other generations.
Anxios said that many millennials, whose large chunk is turning 30 years old this 2021, are most probably on their way to owning a home if they haven't secured one yet. It reported that millennials are getting off the renting phase, with the oldest and the youngest of this generation alike are looking for properties for sale to secure more space for themselves and for their growing families or businesses.
By 2022, Forbes said that the "generational progression" will peak and will last until 2024, with many more millennials turning 30 years old. A study featured in Esquire Philippines said most home-hunters online are Filipinos aged 25 to 34.
Online buying is not going anywhere.
Even before the pandemic, several millennials and other generations have been moving online to access goods and services. From everyday staples like food to long-time investment like a house a lot – online shopping websites became a go-to place for the Filipinos.
Buying necessities over the Internet became all the more ubiquitous with the COVID-19-related restrictions, and it is going to remain even after the health crisis.
NielsenIQ noted that 67 percent of buyers who have used online platforms to buy said they will continue the online purchases even without the virus-related restrictions. Its consumer intelligence head in the Philippines said that the trend indicates a "more permanent transition towards a brick-and-click shopping behavior where both formats influence the final purchase decision."
Real estate developers and investors are thus urged to maximize the social media presence, Colliers said. This can make the latter reach out to potential buyers while the former stay updated on the latest progress on their properties. Colliers also recommend developers arrange virtual showrooms to feature their property offerings as well as the available investment opportunities. Added to this, they can make use of online alternatives to make payments and purchasing processes more seamless.
Embracing smart options and sustainable infrastructure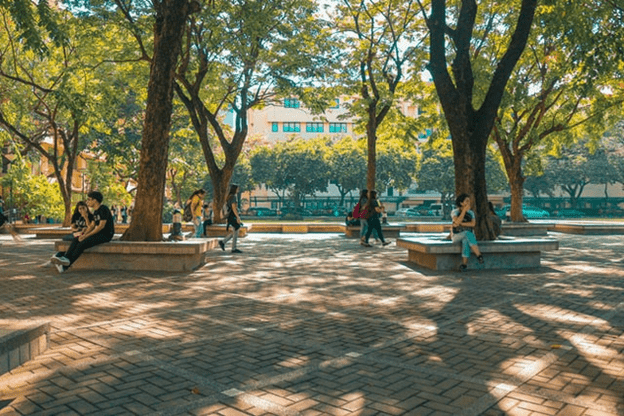 Have you been picturing a house and lot in the Philippines which allows you to control everything with just your smartphone? You can decide "smart" and unlock healthier homes in 2022!
Moving into another year is moving another step forward on technology trends. With condominiums expected to remain as an enticing investment option for homebuyers, Colliers said that improved amenities can boost its competitiveness in the market. Among the features incorporated by some developers are secured internet connection, work-designated spaces, as well as open recreational spaces.
Camella, the Philippines' largest homebuilder, is already leading the smart home technology movement. Homebuyers can look ahead to 2022 with Camella's real estate in the Philippines offerings that are packed with amenities that can cover present and future needs.
● Powered by connectivity
With the work- or learn-from-home arrangements, you are now considering connectivity as among your top priorities in home-buying. You need not worry as Camella offers high-speed internet-ready homes. What's more, homeowners can also enjoy free and advanced installation!
● Security assured
For your peace of mind, your Camella SmartHomes is equipped with programmable alarms, motion and smoke detectors, and contact sensors, which enable you to monitor your home through your mobile device.
● Eco-friendly installations
Live smart without hurting the environment. Camella SmarHomes leads homebuyers in their energy management push as it connects appliances to a smart network. You can save energy as the installed motion detectors turn your lights on and off upon opening and closing doors and control your appliances through mobile phones
● More space
While most of your time now is spent at home, you need more room to move and stretch. Camella can give you more than that as its houses are designed to have well-thought-out spaces and rooms that take care of you — from the extra room, disinfection area, an open-air balcony, among others.
Moving into a new house for the new year sounds exciting! And it will be more worth it with Camella. To learn more, you can check our property development locations or house and lot for sale options.