by Elanor Mae Gardoce
Living in healthy and sustainable communities has become more essential now that we are in the middle of a pandemic. The worldwide health crisis and served as a wake-up call for many people to look for homes in a green community where green spaces are plentiful. But what exactly is green space, and what purpose should it serve?
Why do we need green spaces?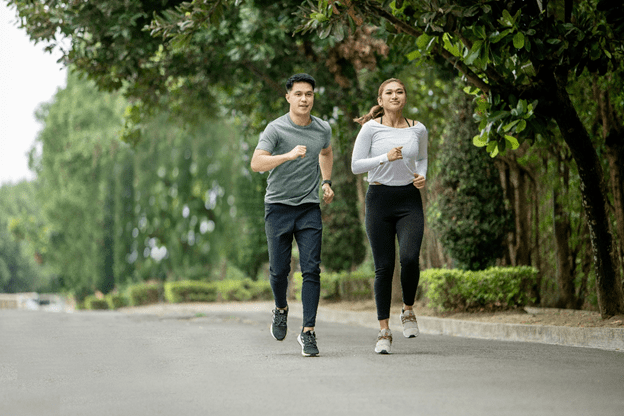 Green space is a vegetated land or water within an urban area or a community. This includes parks, gardens, playing fields, children's play areas, woods, and other natural areas. They can also be grassed areas and green corridors like paths.
Green spaces are associated with better air quality, reduced traffic noise, cooler temperatures, and greater diversity. They offer innovative approaches to uplift the quality of urban settings, enhance local resilience, and promote sustainable practices. One practical example of these environmentally friendly initiatives is the bike lane. Bike lanes provide an alternative mode of transportation that promotes an active lifestyle, reduces carbon footprint, and makes sustainability a community effort.
Green infrastructure is an important investment that local governments and any community developers can make on behalf of the citizens and their well-being.
Why live in green communities in the Philippines?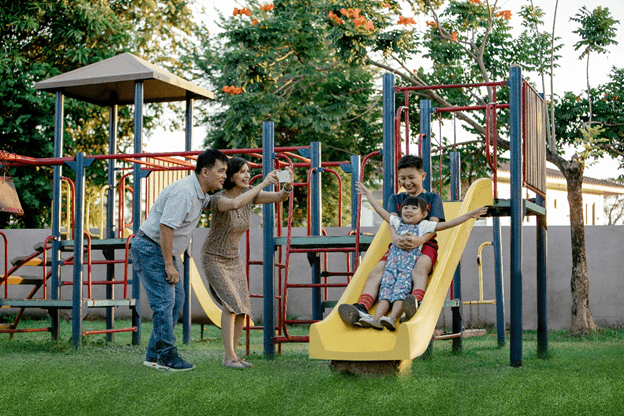 The importance of green communities is not confined to the middle of a pandemic. They can also contribute to long-term sustainability and address climate change problems. Below is a list of its positive impacts:
Sustainable communities have physical benefits.
Seeing nature, even just from a window, or visiting a park is beneficial to one's physical health, healing, and human development. Green spaces are our breathing spaces. They help us unwind and stay calm amidst the city bustle.
On a community level, more green and open spaces mean more opportunities for physical activity. They can serve as ideal places for exercise, whether you want to go for a walk or jog, have yoga, or join Zumba sessions.
In urban areas, the conservation of green spaces does more than providing opportunities for a more active lifestyle. Trees, in particular, can also cancel out the pollution in cities.
People who live near green spaces were found to have a lower incidence of diseases. Exposure to the natural environment can also protect us against mood disorders, depression, anxiety, heart disease, diabetes, asthma, and migraines. Green spaces indeed can raise the health levels of an individual.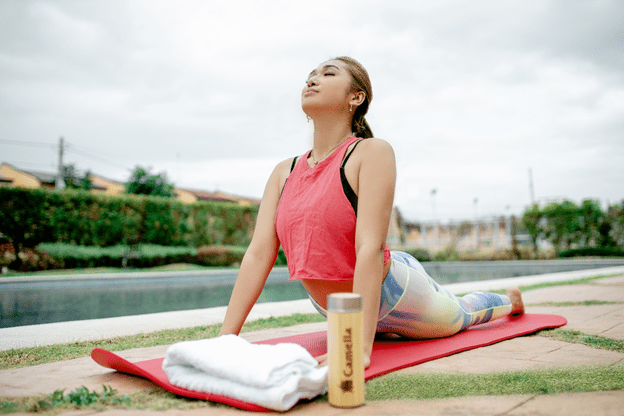 Green communities have social benefits.
Parks and green spaces are also considered to be a venue to connect with other people in the community and improve one's social well-being. This is where you meet and interact with your neighbors and have meaningful conversations. Sustainable development with green spaces allows your kids to experience nature and its wonders.
Nature communities have psychological benefits.
Exposure to green spaces also has great benefits on our mental health. People who spend more time outdoors or are exposed to living landscapes tend to feel happier, healthier, and smarter. It helps decrease stress and anxiety and promotes a sound mind.
Being around green environments can boost various aspects of thinking, including attention, memory, and creativity. Studies have also found that frequent visits to natural environments can improve one's cognitive functioning, impulse control, resilience to stressful life events, and overall mental health.
Green spaces can help with psychological restoration because it provides a rest for over-stimulated minds. Seeing a green environment and breathing with fresher air helps us to have a break and have time to reflect, refresh, and vent from mental exhaustion.
Creating more sustainable communities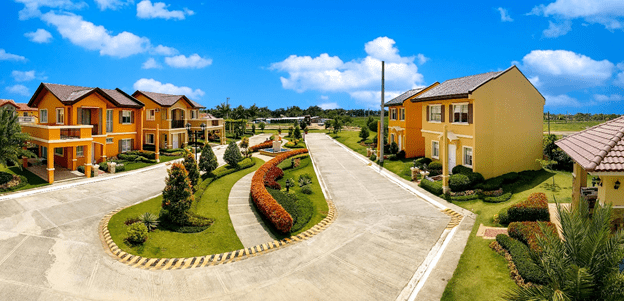 The pandemic did not create but highlight problems most cities, especially highly urbanized ones, face at present. It made sustainability a necessary requirement for successful cities. Sustainable communities should address not only the present but also the future generations' needs.
House and lot communities with sustainable spaces
If you are looking for a healthy home in a sustainable community, check out Camella's offerings. Camella's master-planned communities are designed to be self-sufficient, where residents have access to practically everything they need right in their village.
How does Camella build a sustainable community?
Camella is not only filled with quality properties for sale, but it also offers its residents facilities to encourage sustainability. As they enter the community, Camella homeowners are greeted with the Green Avenue of trees along the road. Around most of its communities are green circuits, where residents can have their morning jog, walk, or bike.
As part of its healthy home package, select Camella projects also offer smart homes that allow you to automate indoor and outdoor functions. To encourage waste segregation and recycling, Camella also offers Eco-Bins to keep garbage disposal sanitary and eye-friendly.
Walkable master-planned communities
If you are from around Metro Manila and looking for your new walkable community near nature's best spots, check out Camella Subic. Here, you can enjoy a relaxed lifestyle close to nature without sacrificing the offerings of the city.
Here, you can have easy access to businesses, education centers, malls, hospitals, and even world-famous natural destinations. Indulge in this one-of-a-kind experience by choosing a trusted home builder in Zambales. Invest in a healthy home and community that you and your family deserve. Invest in a house and lot in Subic and choose Camella.
What does Camella offer?
Camella maintains five pillars that keep its top-of-the-mind position in the housing industry. First is value-for-money to make sure you get the value of what you paid for. Camella is also a wise investment, promising you rewarding returns and value appreciation.
Another Camella promise is convenience and accessibility. We bring you home to safe sanctuaries and keep you close to your basic necessities and lifestyle needs.
Last and most importantly, Camella offers safety and security. Each Camella neighborhood is surrounded by perimeter fences and guardhouses at the entry points. The community is also equipped with CCTV cameras and patrolled by round-the-clock security personnel to keep you and your family safe.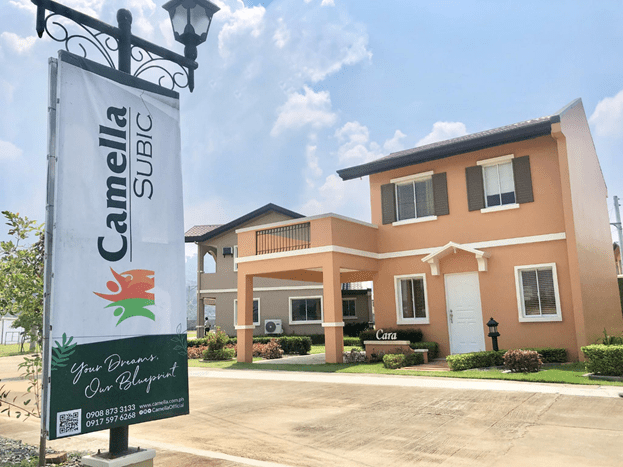 For more information, you may contact 02-Camella (226-3552) or 09088733133. Keep up with the latest news, events, and announcements, and check out our catalog of house and lot for sale in the Philippines.