With the rest of the Philippines still on strict quarantine measures, it remains safer to stay indoors. We know you have been itching to stretch your legs and tour around the city to look for your family's next house and lot in the Philippines.
Worry not, because here is a list of sites where you can find your desired property listings without leaving your doorstep.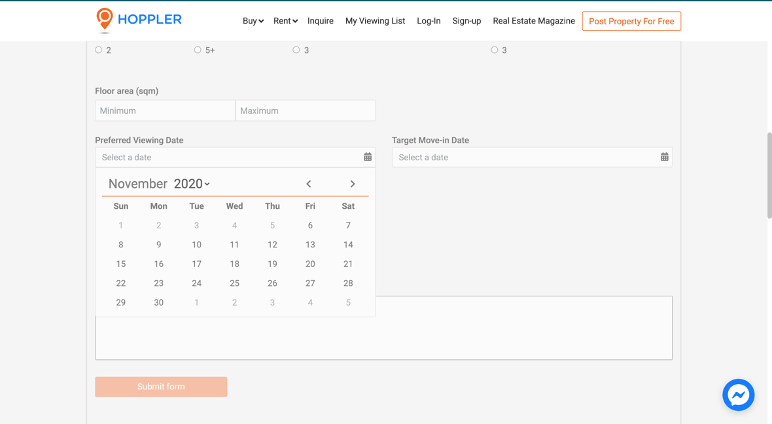 If you prefer going to the actual site and personally checking the property you will be buying, Hoppler is for you. It conveniently helps you to view the house and lot you are eyeing at your preferred time. You can also opt to disclose when you are targeting to move in to help the agents negotiate with the property you intend to buy. Hoppler offers a variety of sites conveniently located at the heart of the Metro—Makati, Taguig, Muntinlupa, and Pasig—perfect for those who want to buy or lease properties near their workplaces.
MyProperty PH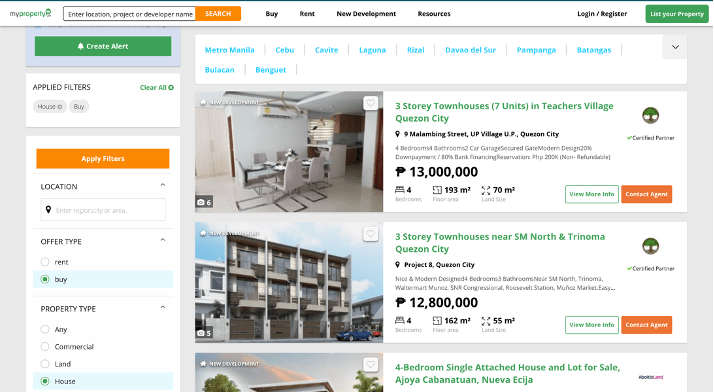 MyProperty PH offers properties from house and lot to condo units for you to either buy or rent. The site works with the top real estate developers in the country. Name an area you want to visit, and they probably have it on file, with their wide range of property selections.
Property 24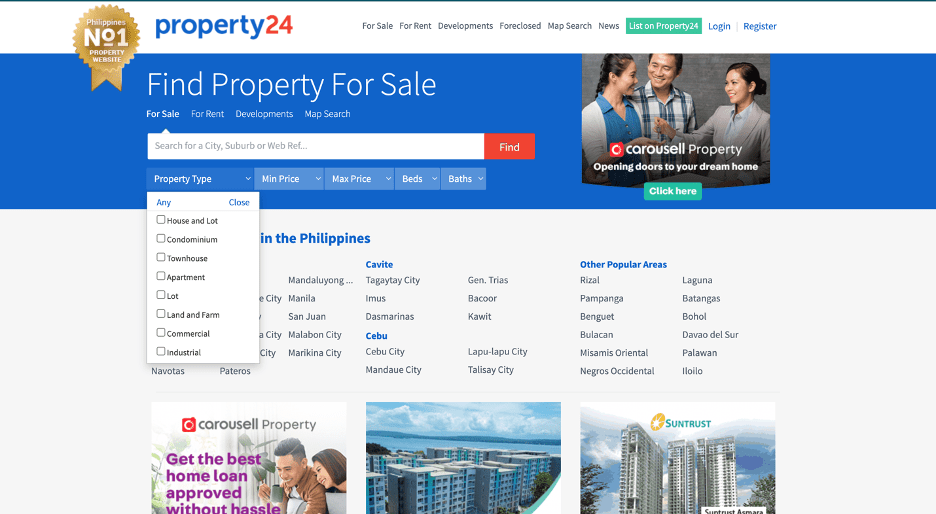 South Africa's number one property site has found its way to the Philippines. It is now collaborating with local real estate agents to sell both brand new offerings and foreclosed properties. Property 24 offers listings in prime locations across the country, particularly cities within Metro Manila and Metro Cebu.
RE/MAX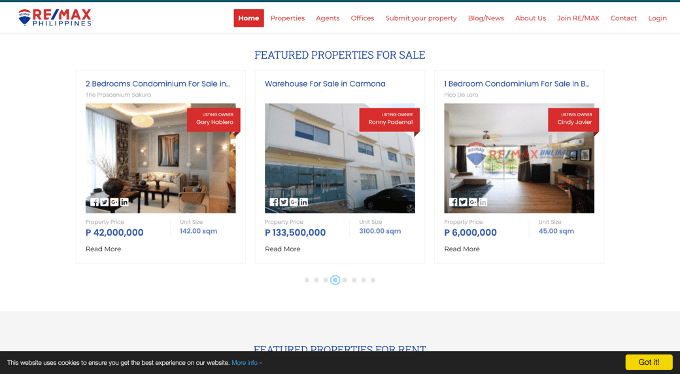 RE/MAX started in the Philippines in 2012 but has been in the global real estate market since 1973. RE/MAX boasts of its more than 200 agents in the Philippines who can surely help you smoothly purchase your dream house and lot in your dream community. The site walks you through different projects within and outside the Metro. Need a property near the beach? RE/MAX probably has it and a ready agent to tour you at your preferred schedule.
ZipMatch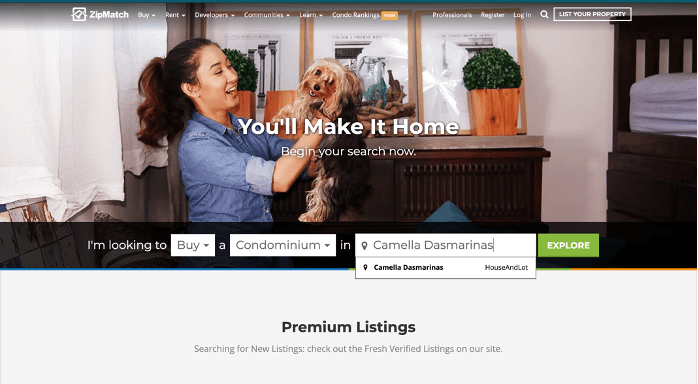 Are you an overseas Filipino worker looking to invest in a house and lot in the Philippines? ZipMatch is the perfect match for you. Here, you can find all the property details on one page. Furthermore, it allows you to have a virtual tour of the place if you are not currently in the country or if the property you are eyeing is in another area.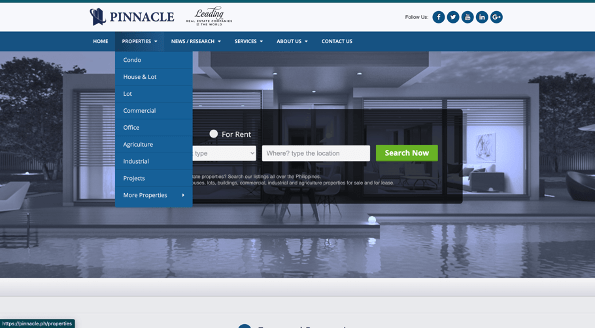 Pinnacle makes sure that it is involved throughout the entire lifecycle of property—from acquisition to disposition. It also provides services in real estate asset management and brokerage, real estate appraisal, closing and advisory services, and non-performing loan asset management. Pinnacle also does research about the real estate markets, which can surely help you in choosing your next house and lot purchase.
Property Finder PH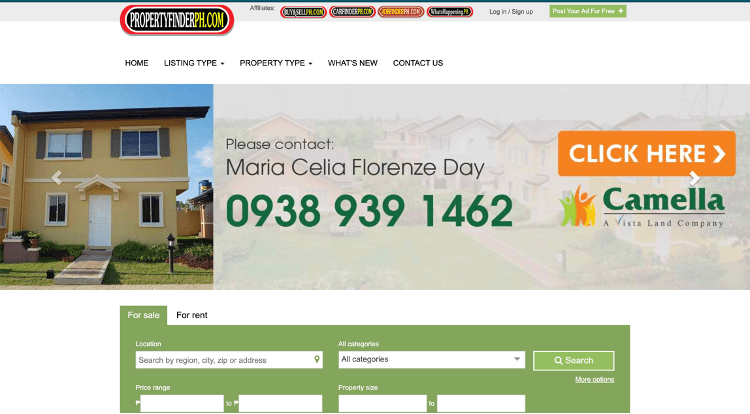 Property Finder is known together with its affiliates BuyAndSellPH, Car Finder PH, and Job Finder PH. Not only are they present online, but they also have an extensive reach in terms of print materials. You may find their magazines in bookstores and groceries. On the web, Property Finder has a wide range of offerings both for rent or for sale from major cities in the country.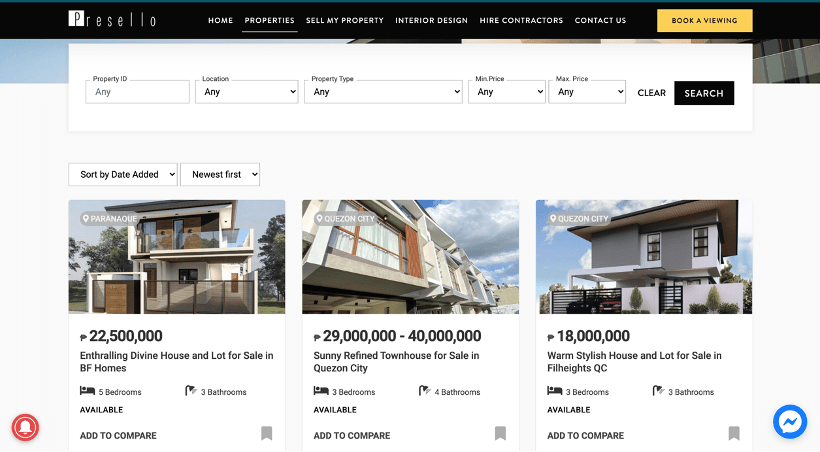 Presello focuses on properties within Metro Manila. It also has quite a vast following on Youtube as it often has house tour videos of the listings it is selling. Presello also provides you an interior designer to cater to the needs of your home.
Lamudi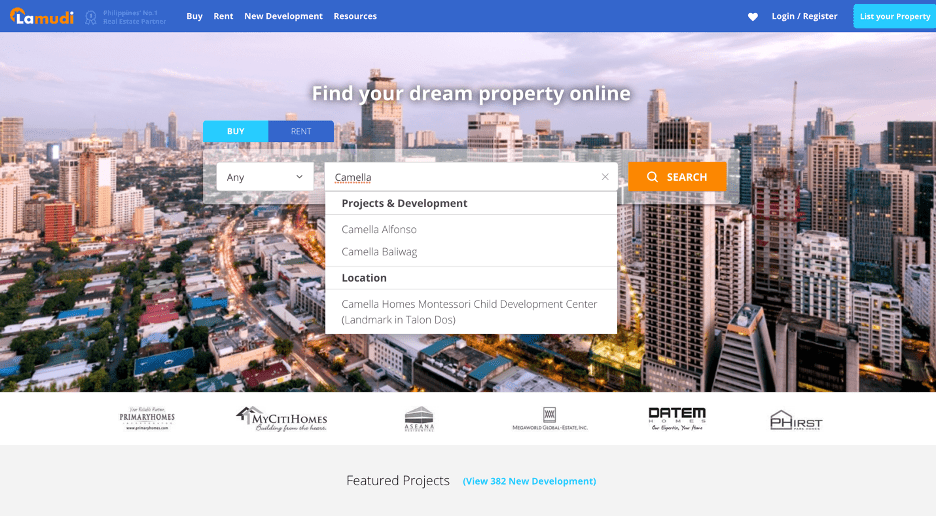 Lamudi is probably the most well-known real estate listing site in the Philippines, where you can find properties from any part of the country. It offers properties from every price range, so you wouldn't need to worry about your budget – Lamudi makes sure it fits your wallet.