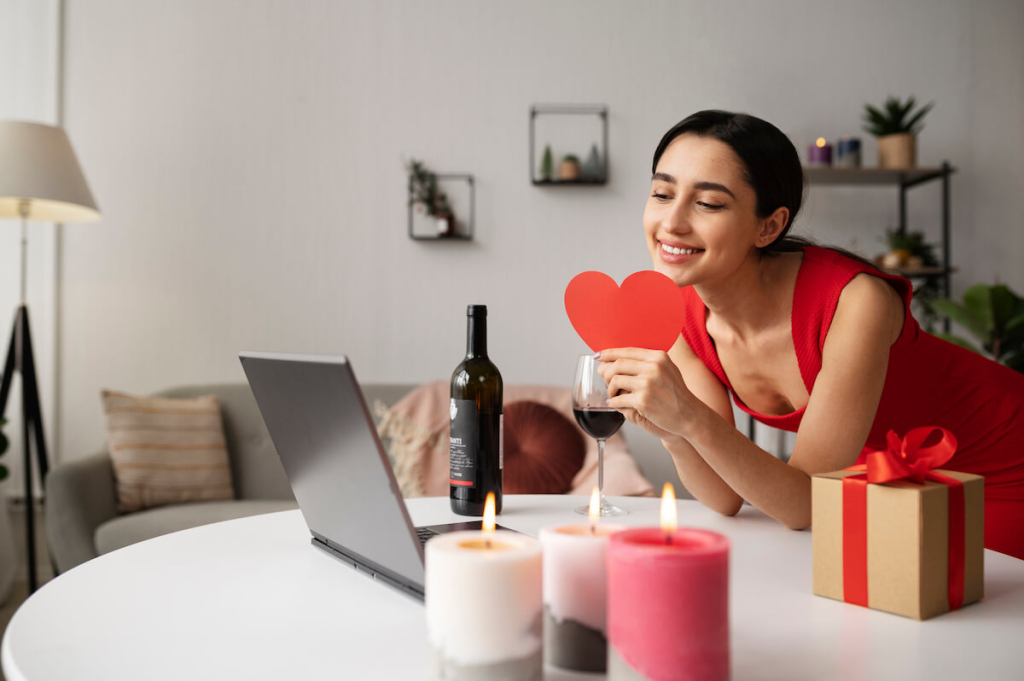 Valentine's Day is around the corner and if you're single, you might be feeling a little down about it.
During this celebration, single people might feel they are the only ones with no partner. While most couples are going out on dates during Valentine's Day, single people might be in their workplace or home.
The concept of being alone during Valentine's Day has been romanticized by popular media as a lonely experience. Spending Valentine's Day single is like any other ordinary day for those not in a relationship. On the contrary, this day can even be advantageous for single people.
Being single on Valentine's Day has its own set of perks and benefits. In this article, we'll highlight some of the reasons why spending Valentine's Day solo can actually be a great thing.
There is no pressure
Couples mostly post their happy and romantic moments during Valentine's Day. Most people only know that much planning and preparation happened first after the pictures. For couples, Valentine's Day can be a lot of pressure because the day is supposed to be magical and romantic, and nothing should go wrong.
Couples want to make Valentine's Day manageable, so they try to make it extra special by dining in a fancy restaurant and giving expensive gifts. On the contrary, single people can relax all day and do whatever they want. They can spend the day knowing they don't need to please anyone.
You won't have to spend much
According to a news article, the average expense for Valentine's dinner date and a movie costs around PHP 3,290 at the very least. Of course, you could forget a bouquet of roses on this occasion. A typical bouquet costs around PHP 1,000 – 2,000 on an ordinary day. However, since it's Valentine's, there would be a significant price increase.
Aside from flowers and dinner dates, couples might also spend money on transportation, gasoline, hotel reservations, flight tickets, or other activities they might enjoy. While there are budget-friendly ways of spending Valentine's Day, it is evident that a single person will spend way less than someone with a partner.
One of the best perks of being single this Valentine's Day is that you don't have to spend a single cent. You can if they want to go to work or stay home. Apart from saving thousands of pesos, what excites single people during Valentine's Day is the upcoming payday on February 15.
The potential of love
Being single on Valentine's Day opens many opportunities for single people, even in love! Being single on Valentine's Day does not mean that you cannot go on a date. You can even set a date with the person you are talking to. Or better yet, you can swipe on dating apps all day if you want to.
You can go to your local bar or club to take it to the next level. Since it's Valentine's Day, there is a huge chance that the people in these places are also single. You can also participate in speed dating activities if you want to. Or better yet, you can use Valentine's Day as an excuse to ask a person out.
On the other hand, another reason to be happy this Valentine's is knowing you are not in a miserable relationship. Only some people in a relationship are happy. As a single person this Valentine's Day, you can feel relief knowing that you are not stuck in a relationship you don't deserve.
They say being alone is way better than being with the wrong person. Being single this Valentine's Day means that the potential for a meaningful relationship could be underway.
Lesser waiting time
This year, Valentine's Day will be on a Tuesday. Despite not being on the weekend, there is an excellent chance that major roads will experience heavy traffic jams throughout the day. Expect local tourist destinations and food hubs to be filled with couples and families spending the day together.
If you're planning to dine out, you should expect coffee shops and restaurants to be jam-packed. Since you're single, you don't have to carry the burden of waiting in line or in long traffic jams. You can find alternative routes and places if you feel that everywhere could be more populated.
To celebrate this year's Valentine's Day single, avoid long queues and traffic jams by not going on dates. Instead, you can go to places where couples are less likely to be present during this day. These include the spa, salon, public library, and gym.
Spending time with friends and family
People in a relationship are most likely to spend Valentine's Day with their partner. If you are single on this occasion, you can instead spend the day with your single friends or your family. Going out with your loved ones is the best way to spend Valentine's Day if you don't have a date. You can go on a vacation, have dinner together, or hang out on Valentine's Day.
Spending time at home
Spending time at home is what most singles do during Valentine's Day, and they cannot be blamed for it. Being at home during this event is free, and you can do whatever you want at this time. When spending time at home, you want a comfortable house away from the stresses of life.
Spending Valentine's Day at home is better for singles if you live in a beautifully crafted home in a gated community. For 45 years, Camella has provided the best homes for young professionals around the country. Spending Valentine's Day in your Camella home is one of the best ways to celebrate as a single person.
Camella projects have lush green spaces, world-class amenities, and inclusive spaces where you can spend your "me time" on February 14. Aside from its aesthetically pleasing community, Camella is also strategically located near restaurants, shopping malls, and other establishments you might visit this Valentine's Day.
In conclusion, being single on Valentine's Day can actually be a great experience. From no pressure to save money, the potential for love, and spending time with friends and family, there are many benefits to solo life on February 14th. So, embrace your single status and enjoy the day to the fullest!