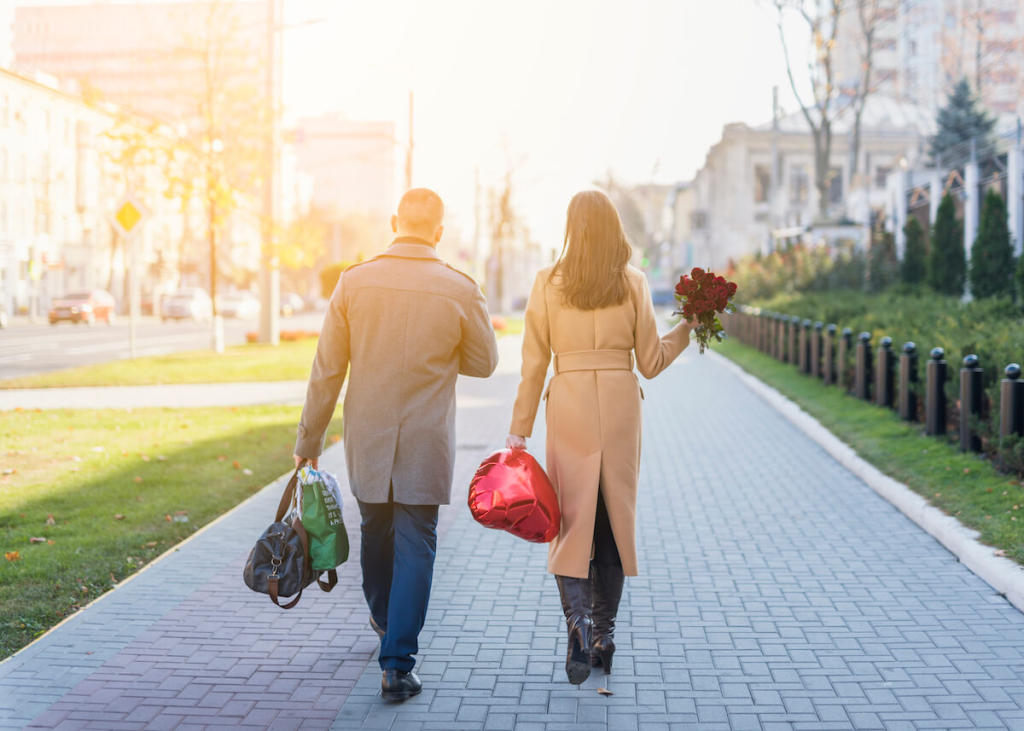 Valentine's Day, whether people admit it or not, is anticipated with giddy enthusiasm every year. It is not even an official holiday, yet it is one of the most celebrated occasions worldwide. But since this romantic event has been commercialized, it has also been a source of anxiety for some. After all, everything is not getting cheaper these days, and flowers alone can cost a minimum of PHP2,000 per bundle. But why be slaves to a commercialized Valentine's Day when you can use creativity to ensure a romantic date still?
As cheesy as it may sound, it's always the thought that counts. You don't have to go to high-end places to show someone you care. A person who truly loves and appreciates you will not expect nor demand to be taken somewhere expensive. All that matters is you find the time to be together.
Being on a tight budget doesn't mean that you can't have an intimate Valentine's Day. There are destinations in the country where you can enjoy Valentine's with your loved one. Here are some go-to-destinations for a budget-friendly Valentine's Day:
Tagaytay City
Tagaytay City has always been a tourist destination for many. Tagaytay City's cold weather, tourist spots, and proximity are enough reasons for couples to visit this wonderful city on Valentine's Day. For a limited budget, there are destinations in Tagaytay perfect for Valentine's Day.
One of the most budget-friendly dates you can do in Tagaytay this February is visiting the famous Tagaytay Picnic Grove, a 13-hectare park that has the most enchanting view of the Taal Volcano. You can prepare and bring home-cooked meals and share them on picnic tables, huts, or picnic blankets — all available for rent at low prices.
With Taal's stunning views, Tagaytay's chilly weather, and your favorite food, you can have the most memorable date this Valentine's Day. Aside from Picnic Grove, there are other parks, cathedrals, restaurants, and places of interest in Tagaytay City that will cater to your budget.
Manila Baywalk
Find a great spot, hold hands, reminisce about good old times, laugh your hearts out, and watch the mesmerizing Manila Bay sunset. It is inexpensive yet endearing and truly memorable.
If you ever get hungry, you don't have to worry as there are budget-friendly restaurants nearby. Try the Malate and Adriatico areas for a range of cuisine. If you are in the mood for some Middle Eastern delights, Salas street offers authentic kebabs, Biryani chicken rice, and shawarma. There are also a lot of flower shops in the area – so instead of surprising her with a bouquet, why not have her pick out the flowers that will delight her?
Batangas
Like Tagaytay City, Batangas is just a few hours away from Metro Manila. There are iconic spots in Batangas that will feed your taste for adventure at prices you can afford any day. Going to Batangas is one of your best choices if you're looking at an action-packed adventure for a date without breaking the bank.
One of the best honeymoon destinations in the Philippines, Batangas prides itself on wide beach resorts to choose from. Aside from beaches, couples can also visit the different cultural attractions in Batangas like the Calaruega Church, the National Shrine of Padre Pio, Gen. Miguel Malvar Shrine, J.P. Laurel ancestral house, and the Mabini Shrine.
You can't leave Batangas without trying its signature Lomi. A big bowl of Lomi will only cost you around Php100-150 per serving.
Subic
Subic, known as an adventure destination, has so much to offer its visitors due to an abundance of zoos, beaches, waterfalls, and the famous floating playground. You would think that a Subic trip might leave a hole in your pocket, but this is far from the truth. An entrance ticket for the Subic Inflatable Island only costs PHP 600.
If your date is more of a shopping fanatic, you can visit duty-free shops in Subic and purchase branded finds at much lower prices.
Or, make the most out of nature that Subic is proud of. Go for a dip on any of its beaches or watch the sunset along the Waterfront Road. Subic is also blessed with densely forested mountains. For only PHP 200, you can have a meaningful date with your significant other this Valentine's Day by trekking these forests and learning about survival tips in the wild at the Jungle Environmental Survival Training Camp. Some of these trails include Pamulaklakin Forest Trails and Apaliin Forest Trails.
If you need to stay the night, there are budget-friendly hotels within Subic and Olongapo areas. There are different hotels catering to various needs and budgets so you're sure to find the right accommodation.
Laguna
Laguna, like most places on this list, is a province that is only a few hours away from Metro Manila. Known for its natural landscapes, hot springs, and buko pie, there are a lot of destinations in Laguna for your date this Valentine's Day.
One of the best dating spots in Laguna is the renowned Enchanted Kingdom. For just PHP 2,000, you and your partner can enjoy an all-day, all-ride date in this theme park. The good news is that you can get discounts when booking tickets online.
You can also avail of discounts and promo deals on their website.
For just a small price, you can access premier rides and attractions like the 7D Motion Theater, Space Shuttle, Anchor's Away, and Twin Spin all day. Apart from rides, Enchanted Kingdom also has different games, extreme sports, shows, and food places for the perfect date.
Maximizing Your Valentine's Day Celebration
Valentine's Day is a special occasion for couples to celebrate the most romantic love and affection for one another. However, the traditional way of celebrating it through a movie date, fancy dinner, chocolates, and flowers can be quite costly for some.
If you're looking to save money for a romantic Valentine's Day getaway while still making it memorable, consider personalized gifts such as a photo album, homemade dinner, or a movie night at home. Another option is to explore destinations, a romantic getaway where you can spend the whole day together, making the most out of your budget.
At Camella, we understand the importance of making the most out of your hard-earned money. That's why we make sure that each of our beautifully crafted homes is situated in prime locations, near essential establishments for your daily living needs.
Celebrate your love in meaningful ways this Valentine's Day with these alternative gift ideas and value-for-money destinations from Camella.