This year, one of the goals that you should have for yourself is getting in better shape. As the new year approaches, a new variant is on the rise and you want to strengthen your immune system for this one. One of the ways of having better resistance against disease is through exercising and maintaining a good physique whether hitting an outdoor gym or home gym.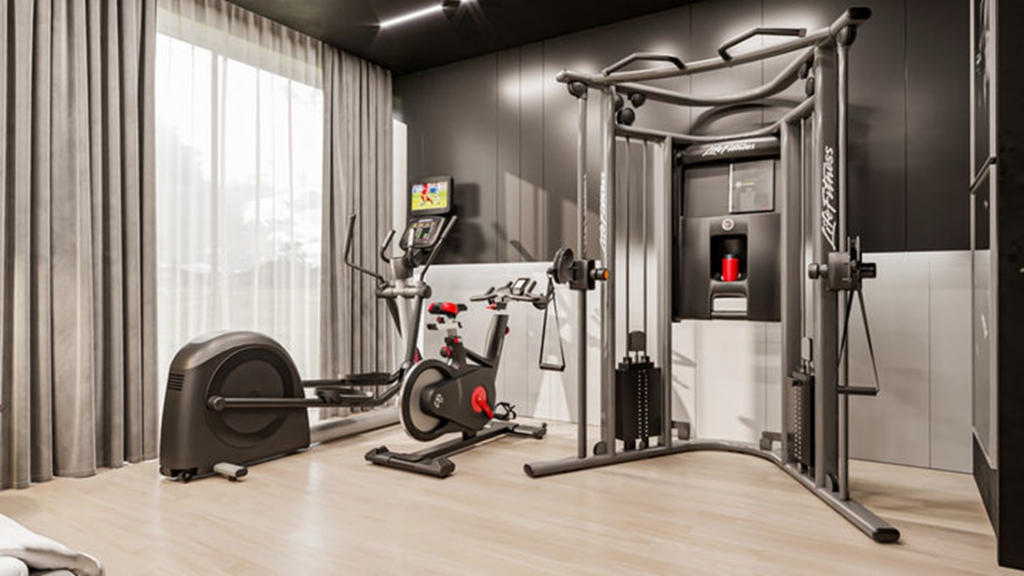 While gyms are still available, there is a huge chance that usage for these facilities might get limited. While you can work out by running or doing calisthenic exercises, having your home gym is a better way of losing fat and gaining muscle. The problem is, some people set up home gyms but will eventually not use their equipment.
The perk of a home gym is you don't need to pay for a gym membership just to get in shape. Most people think that setting up a home gym is expensive. While there is expensive gym equipment, there are also budget-friendly options that you can use. Your home gym will also depend on your goals when it comes to fitness. 
Here are some things to consider when building a home gym. 
Consider your fitness goals
Do you want to build muscle? Do you want to lose fat? Are you cutting or bulking? What type of exercise are you most comfortable with? Before setting up a home gym, make sure you know the type of exercises you want to do. The reason why people with home gyms don't use their gyms is that the type of workouts available there are not in their interest.
For instance, you want to do weightlifting, you want to have a huge space for weights and machines. For calisthenics, you want a smaller space but some equipment like rings, pull-up bars, and the likes. And for HIIT workouts, a space for running and lifting weights is something your gym should have.
Add equipment over time
Another reason why people don't consider having home gyms is that they want to buy all equipment at once. The best way to improve your personal gym is to buy more equipment as you progress with your workouts. This way, you have more options to customize your workouts and save for this equipment.
If you're doing weights, you should not buy as many plates as you can. What you should do is gradually increase the weights you have if you think that the plates you currently have felt light. And if there are cheaper alternatives, the better. For example, you can start doing bicep curls with resistance bands before dumbells.
Have a variety of workouts
When setting up a home gym, a variety of workouts is important. This does not just mean that you should have multiple pieces of equipment, this also means that the type of exercise matters too. For your personal gym, you would want to have something for strength training, cardio, and cooling down. For strength training, you want to have a piece of equipment where you can train multiple muscle groups and equipment where you can do several exercises. The best example of this is dumbells.
For cardio, you can have a cheap manual treadmill. However, doing jumping jacks, jumping ropes, and running around your personal gym is already more than enough. And for your cool down, you can buy a yoga mat and do some yoga poses. Planks and cobra stretches are also great to cool down exercises.
Consider your space
Your space plays an important factor in setting up a home gym. The space of your home gym determines what type of equipment you can have in it. If you have a huge space available, then you're lucky because you can put squat racks, battle ropes, punching bags, and other equipment that requires a huge space in your personal gym.
If you have no space inside your house for a home gym indoors, you can always have the location of your home gym outdoors. However, you will need to make sure that this equipment is sheltered by a roof. If you have no adequate space for huge equipment, refer to the tip earlier and have workout equipment that targets multiple muscle groups.
Suggested Read: Why Bigger is Better: Advantages of Owning a Big House
Personalize your home gym
Setting your home gym for function should be on the top of your list, but you should also make the home gym more "you". If you have a favorite color, you should have this as a motif for your gym. The key here is putting every source of inspiration that you can think of so you'll have a reason to go back and work out.
And if you're looking for inspiration, the best decoration to put in your home gym is a huge mirror that is attached to the wall. Every time you exercise, your muscle gets "pumped" and huge. That image in the mirror you see every time you work out is your future self once you stay consistent. This is the reason why gyms are filled with mirrors.
Consider storage equipment
Storage also plays an essential part in having a home gym. Sometimes, even small home gyms can appear bigger because of storage containers. Compact weight racks, hanging organizers, and other storage solutions you can put by a wall. Plates, dumbells, and kettlebells are some of the items that require proper storage.
When choosing storage equipment for your home gym, you can either buy from stores or have them custom-made by a welder. When it comes to storage equipment, the cheapest and sturdiest one should be your only buy. Brands do not matter when it comes to these items because as long as they fulfill their purpose, they're good to go.
Suggested Read: House Hunting Tips: What to look for a New Home
Benefits of having a home gym
There are many benefits to having a home gym. For instance, you no longer have to travel if you want to exercise. Home gyms also enable you to work out without the feeling of awkwardness you feel whenever you're with other people. You can also do whatever you want in a personal gym.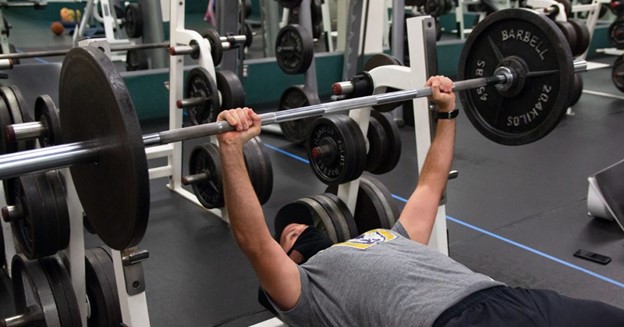 You should consider your physical health as an asset and one way of making that asset more valuable is by investing in it. Besides eating right and getting adequate sleep, exercising is the best way to make your body healthier. Home gyms might get costly, but it's better to spend money for investing for yourself than for treating an illness that working out could have avoided in the first place.
Suggested Read: 7 Reasons Why You Should Live in Lipa City