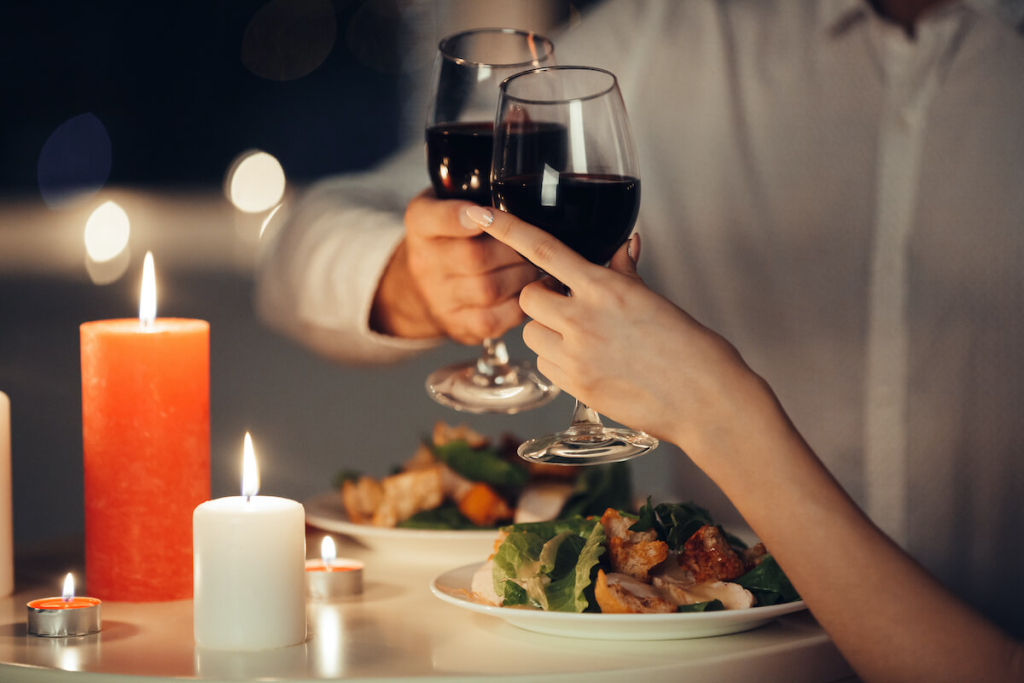 It's officially the love month, and everyone is excited about this month's main occasion – Valentine's Day. The much-anticipated 14th of February is the perfect opportunity to show your significant other how much you love and appreciate them. But if you're stuck for ideas of food choices for a romantic dinner on Valentine's Day, we're here to help you out.
From intimate dinners for two to delicious dishes to add a romantic vibe to your date, here are some food choices from the most affordable to the most luxurious.
This range of food choices will elevate your Valentine's romance with your significant other as you enjoy the love season while celebrating something special. Find something that tickles your fancy with these food choices for a romantic dinner on Valentine's Day, along with a guide to help you make your dinner date unforgettable.
Choosing Food for Your Romantic Date
When making Valentine's Day dinner special, it's essential to avoid the usual such as heart-shaped chocolates and roses. Those are undoubtedly thoughtful gestures, and they're certainly appreciated, but thinking of something new will surely make for a great romantic dinner date. So if you're looking to impress your partner or lover or someone this Valentine's, steer clear of the mundane and opt for something more unique!
If you plan to cook something special on Valentine's, you should avoid overly processed dishes. Stick to fresh ingredients, and don't try to do too much. If a dish is simple enough, it may be challenging to execute, and it could derail the night.
Think of something that will set the mood for romantic evening. You can go for gourmet food or something extravagant but comforting at the same time. Something simple and thoughtful is also nice, like your partner's favorite food. This gesture will make your partner feel special because you listen to and know their favorites.
As for menu entrées, you want something that is not only delicious but also unique and unexpected. Consider a surf and turf dinner with a perfectly cooked ribeye or a succulent seafood dish. Or, go for something a bit more classic. Go for your favorite steak dish at a restaurant where you met or had your first-ever date.
Making Valentine's Day dinner special is not about the fancy or expensiveness of food. Once you think of something special, whatever it is, it's always the thought that counts. All the effort done will surely make your Valentine's Day romantic dinner something you and your partner will never forget. Now all that's left to do is enjoy the night with your special someone!
Recommended Food on Valentine's Day Dinner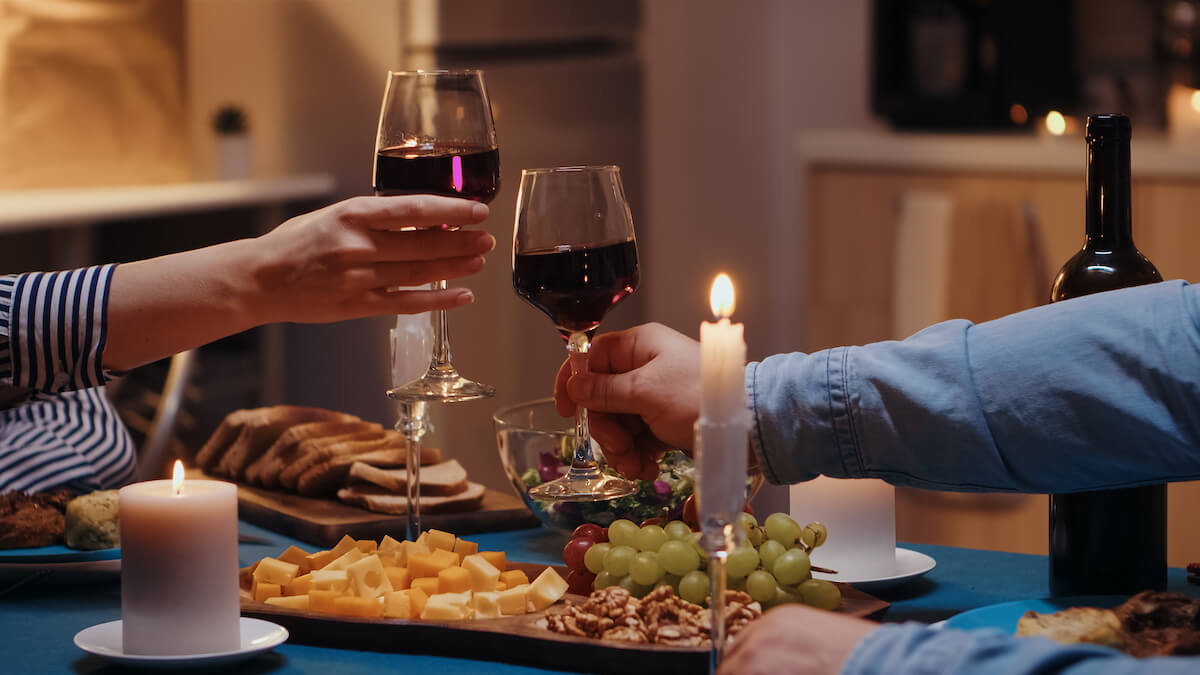 There are a lot of restaurants and food options, depending on what kind of date you and your partner would prefer. If you're having trouble deciding on what kind of food to order or where to go on your Valentine's Day date, here are some recommendations that may help. Whatever your tastes, there's sure to be a place that will provide the perfect setting for a romantic and memorable Valentine's Day date.
Pasta
Everyone knows that steak is often associated with the sassiest food choice for a Valentine's Day dinner date. Time to level up your food choices by going for something beyond delicious – pasta! Any kind of pasta is sure to make your Valentine's dinner date enjoyable. You can go for the famous spaghetti and meatballs, which is not just suitable for birthday parties.
A creamy, saucy carbonara is undoubtedly a delicious choice, this recipe or a cheesy lasagna oozes with flavor while you and your partner use the time to have meaningful conversations and take a break from your busy routines. You can also go for something new to the taste buds, like Chicken Pesto Lasagna or Lobster Pasta.
Japanese Food
Who doesn't love Japanese food, anyway? Japanese food is common among Filipinos nowadays and is best regarded for its unique flavors, innovatively-concocted dishes, and distinct taste that always fits any celebration at any season. Japanese food is also considered 'art' because of the creative techniques used to make or cook Japanese recipes.
Besides the gastronomic delight it offers, Japanese food also has a lot of health benefits – it helps with weight management due to its low fat and calories yet high protein content. For various reasons, Japan is tagged as the country with the healthiest food and diet and also because of how Japanese cook is eaten, made, and cooked.
If you and your partner are health conscious and want to enjoy feasting on your Valentine's dinner date without guilt, then Japanese food is the way to go.
Go for an Unlimited Menu
You and your partner will surely love celebrating Valentine's Day with a date at your favorite unlimited restaurant or food spot. Your hearts and tummies will surely be full while you feast on any unlimited menu. You and your date are guaranteed to be satisfied, plus points if you and your partner love to bond on a food trip date with unlimited chicken wings, unlimited seafood dishes, or unlimited pork and beef samgyupsal.
Imagine taking a break from the usual dine-in or take-out fast food and taking the chance of eating with no limits and just pure food-tripping fun on Valentine's Day with your loved one. Not only is it simple and romantic, but it's also a core memory you can always treasure with your boyfriend or girlfriend.
Pastry + Coffee and Wine (Heart shaped cake)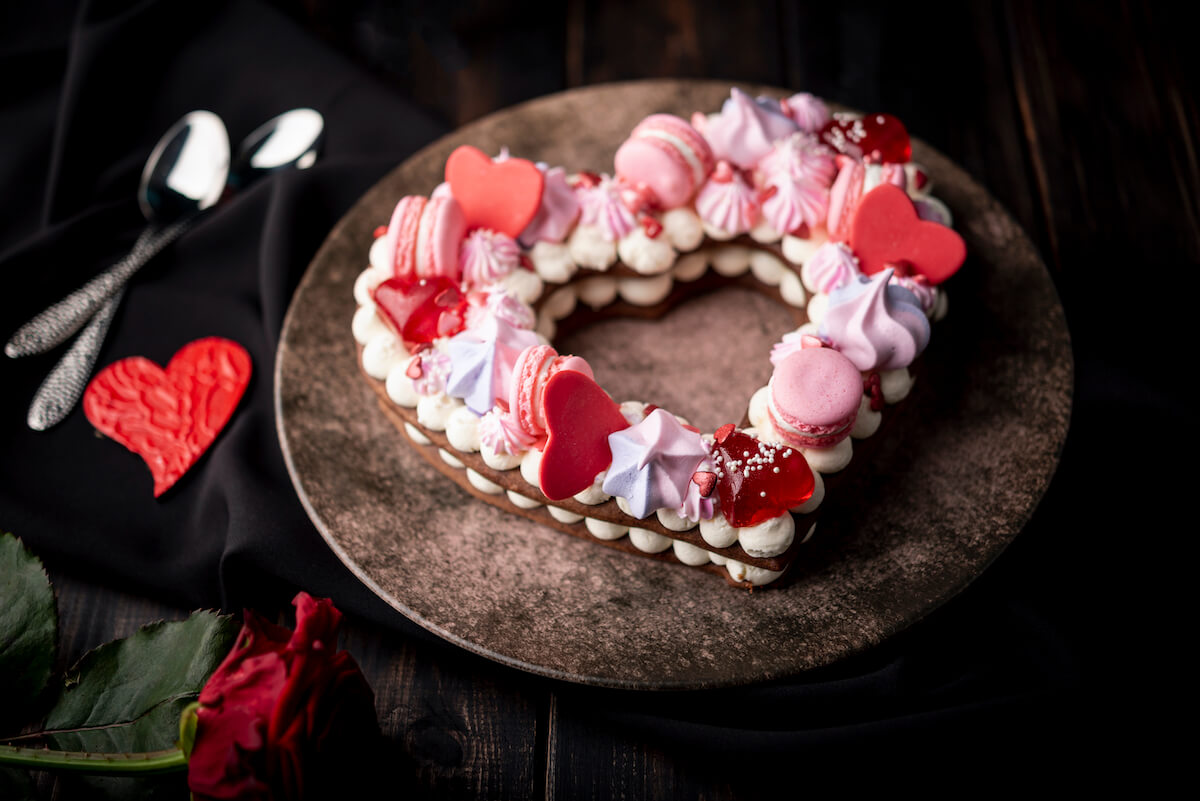 No fuss, classic, and memorable – that is what a coffee and wine Valentine's date is like. Usually, dates with these food choices happen in expensive restaurants, so you can opt for this Valentine's Day dinner date if you want to treat or surprise your partner with something lavish and special.
Valentine's Day happens once a year, so something leveled up for your special someone is worth every peso spent. Go for a bottle of wine, a slice of cheesecake, a heart-shaped cake, or their favorite blend of coffee, and have your partner dressed up nicely for a 'surprise.' Girls can also treat their men with dates and food choices like this, which rarely happens but is indeed something unique to try!
A romantic Valentine's dinner will be sweeter with desserts, coffee, or wine to conclude your dinner date night. This would be an extension to your romantic Valentine's date that you can do after eating at your favorite resto or after to reenergize after a romantic stroll at your and your partner's favorite date spots.
Signature Filipino Cuisine
What's a better way than eating our very own classic Pinoy food for a romantic Valentine's dinner date? Undoubtedly, Filipinos are food lovers, which is reflected in Filipino-inspired restaurants, cafés, cafes, and other dining spots wherever you are in the Philippines.
Have a simple dinner date at your favorite silog place, have a street food stroll, or eat at a local restaurant that mainly serves Filipino day recipes dishes like sinigang, tapa, sisig, adobo, or pancit. Share precious moments with your loved one and rediscover why it's great to be Filipino by tasting the unmatched flavors of Pinoy food.
Have a Romantic Dinner on Valentine's Day at Home
Celebrating Valentine's Day with your loved one can be done in a variety of ways, but one of the most romantic and intimate ways is by having a special dinner together. A candlelit dinner in a fancy restaurant is a popular option, but it's not the only option. Cooking a meal together at home can be just as special and budget-friendly. The process of preparing the food together is a bonding experience in itself, and you get to choose the dishes you both love. Whether it's a three-course meal or a simple home-cooked dinner, the kilig moment of spending time together and sharing a meal is what makes it truly special. So, forget the crowds and overpriced menus and opt for a romantic home-cooked dinner with your loved one this Valentine's Day.
Valentine's Day at Camella
With Camella, your dreamy romantic dinner date can happen in the comforts of your home. Camella offers a vast array of residential spaces like house and lot properties and condominium units amidst the upscale cities in your area. Whatever kind of home you choose, Camella has them all in comfortable spaces, verdant landscapes, innovative amenities, and a peaceful community that enables you to experience a simple yet lush lifestyle living that is worthy of every peso you invest in.
Camella is a well-known and reputable property development company in the Philippines that offers a wide range of residential properties for Filipinos to own their dream homes. They are dedicated to helping you achieve your dream of owning a home and providing excellent customer service to ensure that your experience with them is nothing but the best.
Their homes are also designed to cater to the unique needs and preferences of their clients. From spacious living areas to well-appointed bedrooms, Camella properties are built with comfort and style in mind. Whether you're starting a family or you're looking for a more comfortable place to retire, Camella has something for everyone.
This Valentine's Day, why not take the opportunity to make your dream of owning a home a reality? A Camella property will not only provide you with a comfortable and stylish place to live but also give you the peace of mind that comes with owning your own home. With Camella, you'll be able to celebrate Valentine's Day with your loved ones in the comfort of your own home for many years to come.