When people think of celebrating Valentine's day, the classic dinner for two at a posh restaurant automatically pops into their heads. While some restaurants have resumed their operations, eating outside may not prove to be the best option yet, taking into account the new strain of coronavirus.
Despite that, couples can still make their Valentine's day celebration extra special by being more hands-on in the process. After all, couples need not be extravagant or go over the top to make a night memorable. Often, the most superficial, most intimate experiences are the ones that leave a lasting impression in people's hearts.
Get Creative with Indoor Ideas
This year's Valentine's day gives couples the perfect opportunity to get creative and resort to ingenious ideas they can try out together. All it takes is a spoonful of creativity and effort. From long-time couples rekindling their flames to newly-weds nurturing a more intimate connection, below is a roundup of diverse date night ideas couples can do conveniently from the comforts of their home.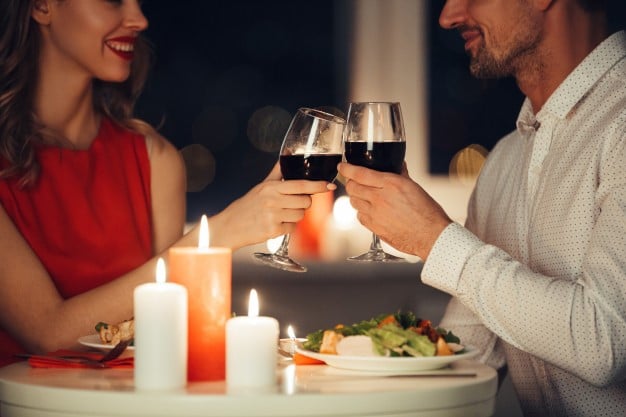 Watching classic films
Switch off the lights, turn down the AC for a colder temperature, and stream Hollywood's best-loved rom-com films. From the 1950s flicks like Roman Holiday and Sabrina to Sleepless in Seattle, Pretty Woman, and You've Got Mail of the '90s, the list is practically endless. Before snuggling under the covers, make sure to heat some popcorn in the oven to complete the experience.
Undoubtedly, many people miss flocking to the cinemas to catch the latest films from their favorite celebrities. Thanks to online movie streaming platform giants like Netflix, Amazon Prime Video, Disney +, and HULU, recreating the theaters' feel only requires a small amount of effort.
Whipping up something special together for an intimate dinner
"The journey matters more than the destination." This saying could also be applied to the next date idea: cooking together in the kitchen. The rationale behind this is for couples to spend quality time while having fun and learning something new together.
Young couples can try their hands in baking sweet treats or a homemade cake. Couples with more experience (and confidence!) in the kitchen can go all-out in cooking their version of a Michelin star recipe. Pro-tip: Get adventurous. Experiment on a foreign or unfamiliar dish. The idea of doing something new together adds to the excitement.
Couples can go fancy and make the evening more special by arranging the dinner table. For quaint, aesthetic ideas, browse through social media platform Pinterest or watch YouTube video tutorials for the step-by-step process. Dress the table, light up some scented candles, bring out the champagne glasses from the cupboard, and share a good bottle of wine while indulging in the food. Put on some old records in the background to set the ambiance. For couples who live in spacious, two-story homes, an upper balcony should be an excellent choice of venue for an indoor dinner for two.
Taking a delightful trip down memory lane
After an intimate dinner, couples should cap off the night by doing something that keeps their connection aflame – something that both ignites their affection and slightly borders on the nostalgic.
Dust off the decades-old photo albums in the drawers and scan through old photographs of the family. (Get ready for some real throwback blues!) Recap the special events behind the photos and share anecdotes about the past. Couples can also go a little silly and play a memory test game like guessing the dates when the photos were taken or finding out who can name the most people on each photo.
By looking at early photographs together, couples are once again reminded of how the magic began. It is also a good idea for married couples to look back and be surprised at how each has grown while in the relationship.
Playing conversation games
Conversation games are perfect for newlyweds or couples who are just starting to build their own families. Exchange hilarious experiences from the past by playing Never Have I Ever or get quirky with classic games like Truth or Dare or Would You Rather. Get to know each other's idiosyncrasies by playing the famous Fast Talk popularized by TV Host Boy Abunda. To spice up the evening, couples can make it gamified by setting up rules and a scoring system. Identify fun consequences for the loser or big prizes for the winner.
Dancing the night away
Dancing together is always a safe bet. It is an exquisite choice for long-time couples who are young at heart. They could spin away in the living room to some jazz or waltz rhythmically to country-pop songs. This is where a spacious living area comes in very handy. Be sure to rearrange the furniture to make some space. For those who live in smart homes, setting the lights to fit the night's mood should not be a problem.
To make the evening more special, each should dress the part as well. It is also an amusing idea to select a theme for the night, such as dressing up as an old Hollywood couple or sporting a modern Barong and Filipiniana.
Maximize the Space Outdoors
For couples who reside in houses and lots inside subdivisions, they have the opportunity of using the communal spaces to their advantage. They could enjoy an al fresco dinner in the park or camp outside their homes. Unlike simply cozying up on the couch, these date night ideas will require a little bit more planning and preparation but are indeed worth the work. The safest route is to decide on which one to do and plan days ahead.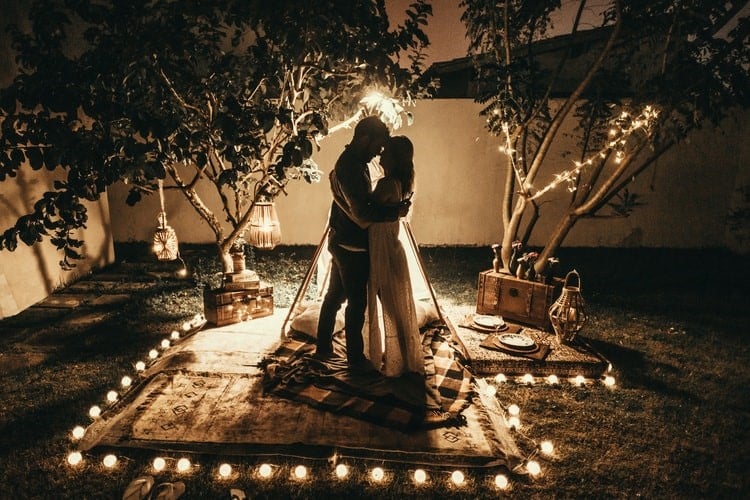 Not too long ago, when the pandemic was a far-fetched idea to everybody, tourist-favorite Tagaytay and other areas in the province of Cavite drew huge crowds to quaint resorts offering glamping accommodations. For a memorable and aesthetically filled Valentine's day, couples can recreate an Instagram-worthy glamping photo. Below is a list of glamping essentials:
A camper van or a tent
Comfy blankets
Cushions
Wool or Persian rugs
Bunting
Candles
Warm lights
Bonfire logs
Enjoying a barbecue night in the garage
Sharing an outdoor barbecue in the garage space or front yard is suitable for couples who are looking forward to spending the occasion in a casual, relaxed tone. Not only is this easy to set up, but it is also an inexpensive, no-frills option. Couples can luxuriate in a chilled bottle of wine while basking in the aroma of a well-marinated sirloin steak being grilled. Put on some mellow music to complement the evening.
Sharing a candle-lit dinner in the clubhouse
Dine al fresco. An open clubhouse adjacent to a swimming pool makes for a delightful evening for couples as well. Set up a simple dinner table and choose an elegant candle centerpiece to add a glam touch to the event.
Considering the restrictions caused by the pandemic, it is recommended to coordinate first with the subdivision's Homeowners Association (HOA).
Stargazing
Does it get any more romantic than this?
Stargazing is one of the classic ways to make a special night even more special and unforgettable. (Let the stars do their charms!) Before anything, be sure first to check this year's stargazing calendar online. This date night idea suits pairs who want to relish the tenderness of the night. This is a hassle-free option that only requires a beach blanket and fair weather.
There are many affordable astronomical telescopes and binoculars available online for couples wanting to get a full experience. They could set up their equipment in their backyards or balconies or scout better locations around the subdivision to set up their equipment.
Setting up a cozy picnic in pocket parks
Couples should make more often the experience of sharing a quiet, idyllic picnic with their partner. This outdoor activity gives couples an ideal ambiance for heart-to-heart talk while taking in the cool fresh air and serenity of the surroundings. For a date night like this, get inspired by lovely picnic ideas from Pinterest or Instagram. Here's a fun tip: imitate the best picnic scenes ever captured on film, from novel-based films like Emma to computer-animated movies like Up.
Many exciting date night ideas that couples can do instead of the go-to dinner reservation at a restaurant. While COVID-19 has unequivocally changed the usual ways people celebrate, many appreciate the simplicity and little treasures of staying at home more often and sharing quality time with their family.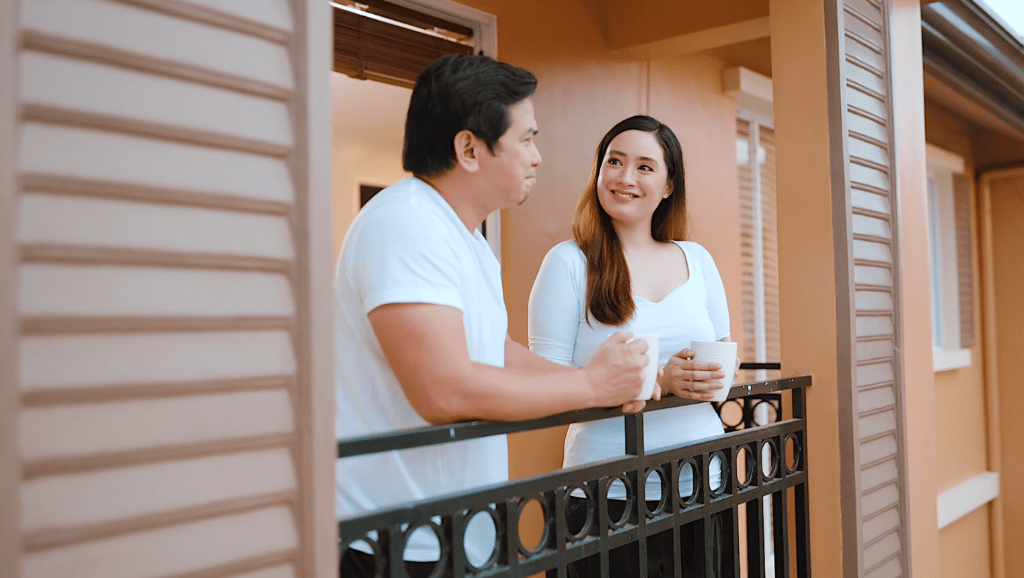 Without a doubt, the pandemic has made more apparent the advantages of owning a big house nestled within safe, master-planned communities. Masterplanned communities allow their residents the convenience of a holistic lifestyle and more living space every day. In the past decade, house and lot developers like Camella started integrating recreational and commercial establishments into their residential projects. The 43-year-old housing brand has helped pioneer the concept of master-planned communities in the country.  
Couples actively searching for the ideal house and lot unit for their family should consider the home builder's credibility. After all, buying a house and lot is both a lifetime investment and a legacy. As for OFWs who plan to buy their dream home in the Philippines, they must know how to begin the search or buy their home online.