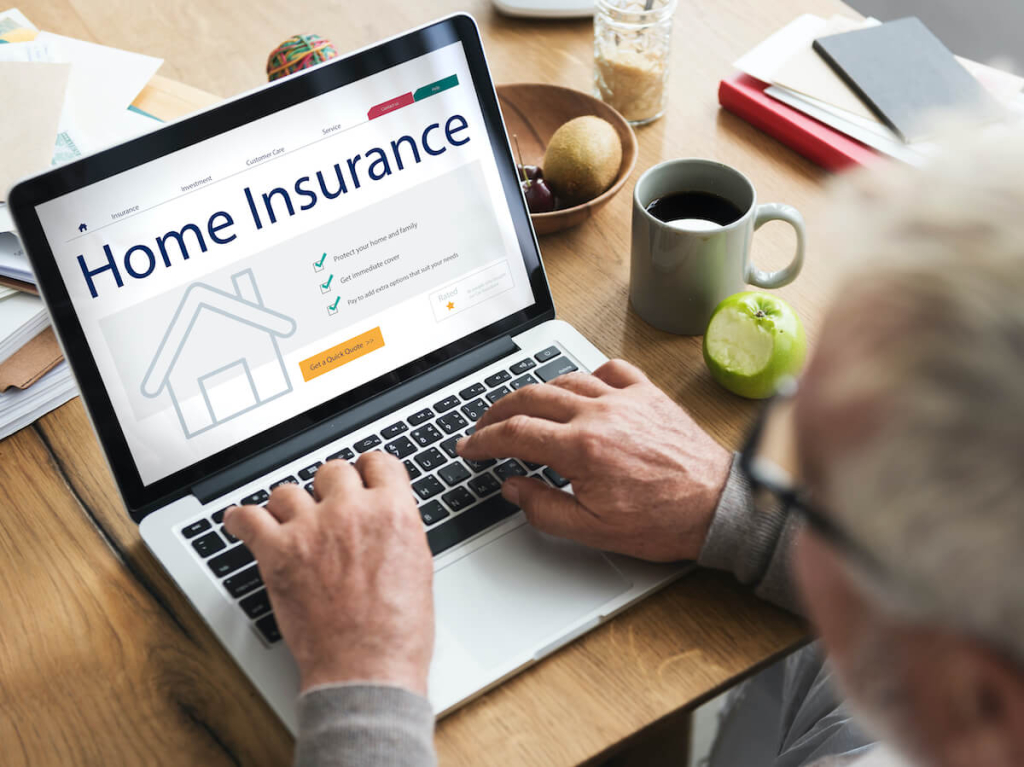 The global home insurance market is currently a booming industry that is expected to grow further in the coming years. How would the home insurance industry's global market affect the closely linked real estate market? To better understand its impact, let us define the home insurance market and determine the driving force behind its growth.
Homeowners insurance market size and forecast
Forecast numbers from Allied Market Research show consistent market growth for global home insurance. In fact, it could go up to $395.04 billion by 2027. As a reference, the 2019 market value of the industry is $225.42 billion. This results in a compound annual growth rate (CAGR) of 7.3% in the 2020 to 2027 forecast period.
Zion Market Research looks further into the market segmentation namely: Europe, North America, Asia Pacific countries, the Middle East and Africa, and Latin America. According to the research, North America is on track to hold the largest market share of the home insurance industry. This is due to the increased awareness of its benefits and the onset of more damaging disasters in the region.
Homeowners insurance market definition
Homeowners insurance or home insurance is a policy that protects homes and provide content coverage — in cases of theft and damages. Generally, it covers damages resulting from natural disasters, accidents, theft, and other covered scenarios. Under these instances, the policyholder can file insurance claims. Typically, home insurances also provide liability coverage that protects the policyholder should they be found responsible for injuries or damages to other parties.
The industry that offers these kinds of insurance policies is the homeowners' insurance market. This is an umbrella that refers to home insurance companies, agents and brokers, and other home insurance solutions providers. It may also involve a property end-user (landlords and tenants) dealing with properties.
But what are the impacts of this industry on the global real estate market?
Growing home insurance market impact on real estate
Real estate, especially the housing market and the home insurance market, are closely linked, with one influencing the other. That said, a growing home insurance market increases home security and trust in the real estate market with the following:
Providing financial protection
By providing financial protection to homeowners and their properties, the home insurance industry increases trust in real estate. Aside from the house itself, home insurance also protects personal possessions from losses or damages. As a result, it reduces the chances of the homeowner enduring financial hardship and risks.
Providing transparency and consistency
The home insurance industry provides a level of transparency and consistency in processing claims that is advantageous to homeowners. By establishing processes for claim evaluation and compensation determination, insurance providers help in the fair treatment of homeowners. In addition, they also make sure that homeowners get the financial support that is due to them in cases of loss.
Giving homeowners peace of mind
With access to home insurance, homeowners enjoy peace of mind and also put more trust in the real estate market. Home insurances give property owners the confidence that their assets are protected against any unexpected events. As a result, it also makes real estate investments more attractive and boosts its overall market confidence and stability.
Enhanced marketing and sales efforts
Real estate professionals, such as agents and brokers, can promote the advantage of home insurance when marketing and selling properties. By emphasizing the security offered by home insurance, they can raise the perceived worth of a property and make it more attractive to prospective buyers.
Increased access to financing
Home insurance can facilitate access to financing for real estate transactions by decreasing the financial risk for lenders. Normally, lenders are more open to granting loans for insured properties as insurance coverage helps safeguard their investments against covered losses.
What does it mean to get property insurance?
No matter how much we try to keep our homes safe, there are still instances where things are just beyond our control. Whether it is theft or a strong typhoon, homes can incur damages that often amount to thousands in repair. Insuring your home adds a layer of financial protection should your property sustain such damages or losses.
Home insurance policies are provided by insurance companies. Such policies protect your home and personal possessions alike from any type of damage and losses. Furthermore, home insurances also provide a financial buffer against liability claims against you.
By insuring your home, you agree to pay a premium to your insurance provider in exchange for coverage. This premium is a recurring cost, charged monthly or annually. Though the financial compensation has limits depending on your policy, you can have peace of mind knowing you are protected against unexpected events in your home and property.
What are the different types of home insurance coverage?
The following are the common types of coverage offered in the home insurance market.
Structural or dwelling coverage
This type of home insurance covers damages to the home's physical structure. It includes damages to the roof, walls, and foundation due to wind, fire, earthquake, and other natural causes.
Personal possessions coverage
Under the personal possessions coverage, loss of home possessions such as furniture, electronics, and clothing are covered by the policy.
Liability coverage
What if you, as a policyholder, are responsible for damage to others? In this case, the liability coverage may include legal fees, medical expenses, and other qualified costs.
Flood Insurance
For flood-prone areas, this insurance covers the costs that are not usually included in a regular policy.
What are the global homeowners' insurance market trends for 2023?
As previously mentioned, the global home insurance industry is on a growth trajectory. Below are the insurance market trends enabling its expansion:
Digitalization
The increased usage of online platforms and applications also made a positive impact on insurance products. Now, property insurances are more accessible, and homeowners can compare different providers real-time.
Climate change
The global climate has been experiencing turbulent changes in the last few decades, and this means more severe natural disasters across the globe. Fear of damages from typhoons, earthquakes and other natural events drives the demand for more comprehensive coverage on home insurance.
Personalization
Not all homeowners need the same type of insurance coverage. Individuals with unique needs and risk profiles also need a different coverage policy, and this need for personalization drives the demand for home insurance.
New technological developments
As the worldwide web becomes more connected, data and information also come in at high speed. The insurance industry takes advantage of this by using big data analytics to better assess risks and price insurance policies.
Increased competition
The supply-demand and increased competition within the insurance market have lowered the prices of insurance policies. As a result, consumers have more options when looking for a policy that fits their needs.
Growing awareness
Lastly, the growing awareness of the advantages of having home insurance drives its demand up. Once its benefits have been realized, homeowners' insurance has become a need rather than just an option for its consumers.
Leading global homeowners' insurance market providers
There are major companies that are currently shaping the global home insurance market and its future. For benchmark purposes, here are some of these key companies that you can look into to set your expectations:
American International Group
AllState Insurance Company
Nationwide Mutual Insurance
Liberty Mutual Insurance
Amica Mutual Insurance
AXA Group
NJM Insurance Group
Check out our home insurance article to find more information and tips on finding a local provider in the Philippines.
Safeguard the home that protects you
Having home insurance provides instant peace of mind and financial protection. This is why homeowners consider it a necessary expense. When choosing a policy, carefully review the coverage and your options so that they meet your needs down to the specifics.
For homes that take care of your family, Camella offers a range of home options that fit your safety standards. Discover more on our house and lot, and condo property pages.