Sprucing up your open area at home? Here are some inspirations to help you transform that bleak space into a stylish outdoor hangout spot.
---
When buyers look for potential properties to purchase, they have a mental checklist on important things they need to see. One of them is great space for leisure activities or house extensions. But having an outdoor space means extending extra home care.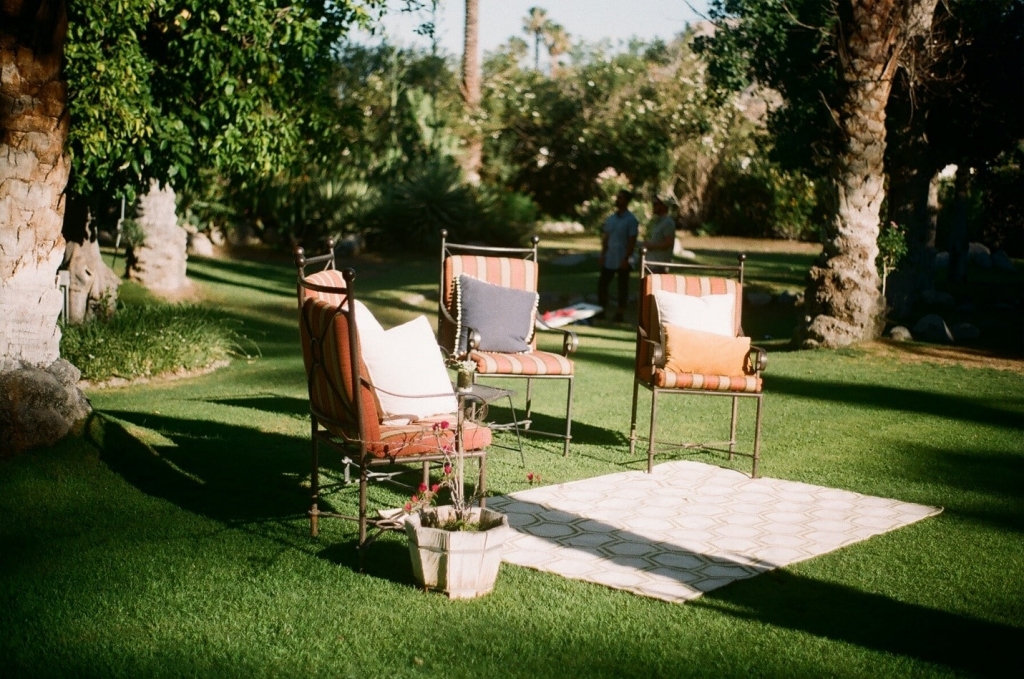 For example, in houses with huge outdoor areas, many convert their front lawn into a garden, party space, or mini playground for kids, while their back yards serve as an area for additional kitchen space or the laundry place.
For condominiums and apartments owners, their balconies and outdoor spaces give a nice room to meditate, read, or relax. And, when the location offers a great view of the city or a scenic image of nature, it's a bonus point.
For starters, creating your outdoor oasis doesn't have to break your bank. A well-planned design and innovative thinking will save you from stressing out too much.
Looking for more outdoor design tips? Check this out: How To Design A Low-Maintenance Yard?
What are some ways I could transform my outdoor hangout spot?
From a simple alfresco set up to a kid-friendly play area, here are some of the low-maintenance outdoor designs that you and your family can begin creating to enjoy the sunny weather and cooler days outside.
For the casual outdoor lounge
What better way to utilize the extra space you have than to make your casual outdoor lounge? It is a nice area where you can ease up for a little bit and chat with your family.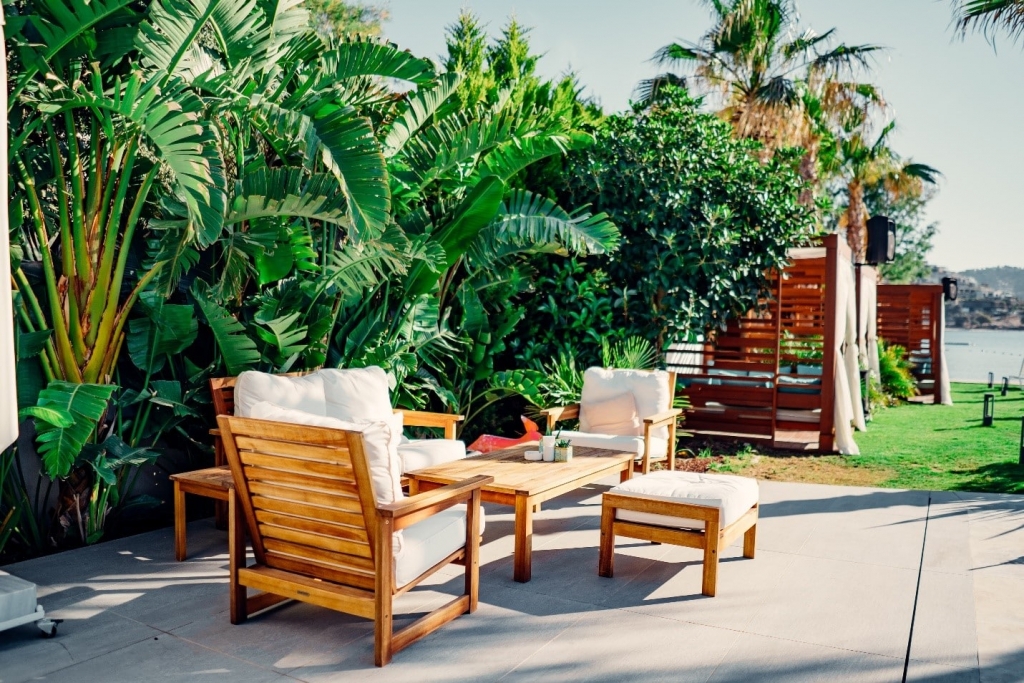 First off, go for a similar setup from your favorite restaurant or somewhere you find relaxing. Nothing fancy, just all about the vibe.
You can focus on one piece of furniture as a centerpiece, like one big table. After this, slowly incorporate other elements to complement your lounge. You can add a couple of chairs that are lightweight and easy to assemble.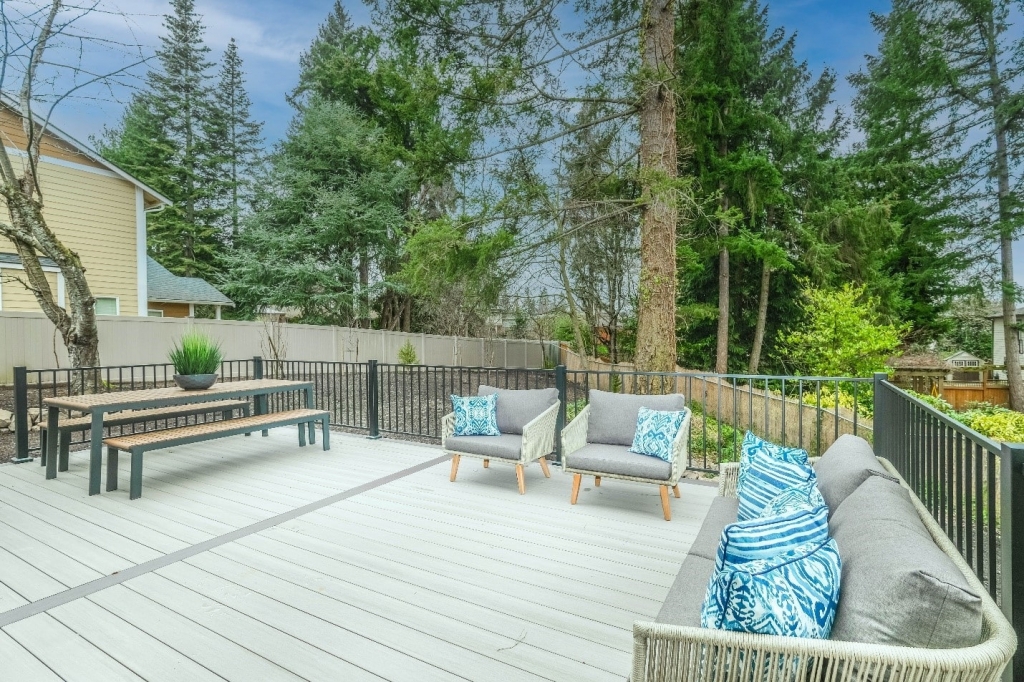 Woodworks are good options for your ornaments. You can also utilize low-cost concrete blocks for additional elements.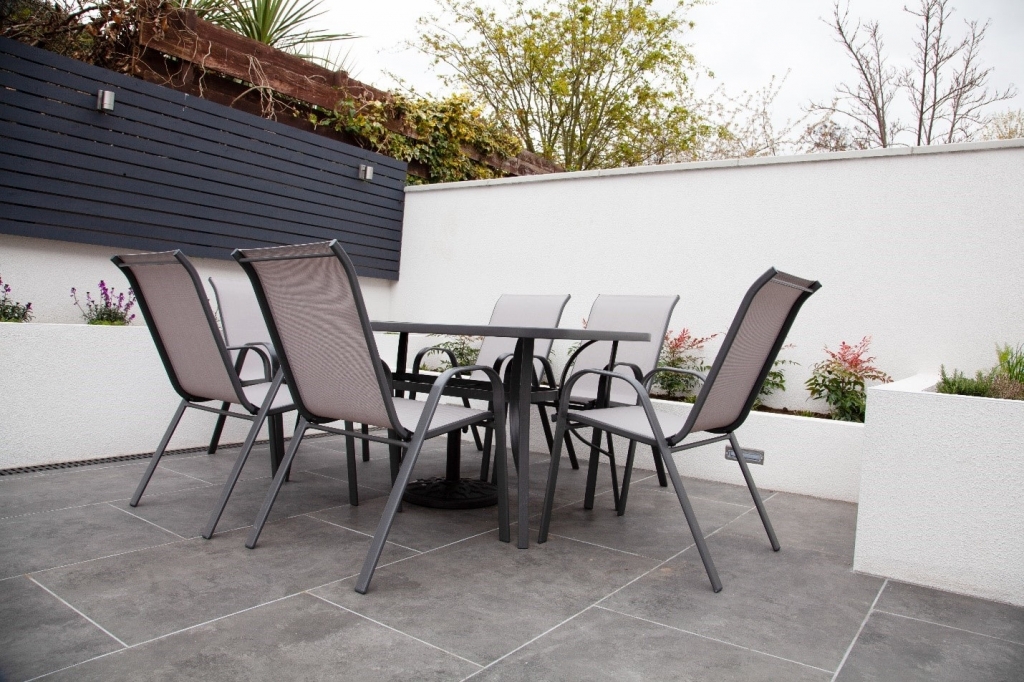 And when you have guests over, you can put in some decorative elements such as throw pillows, umbrellas, etc.
For a comfy and cozy balcony
Some homeowners like to have a balcony that overlooks a good view.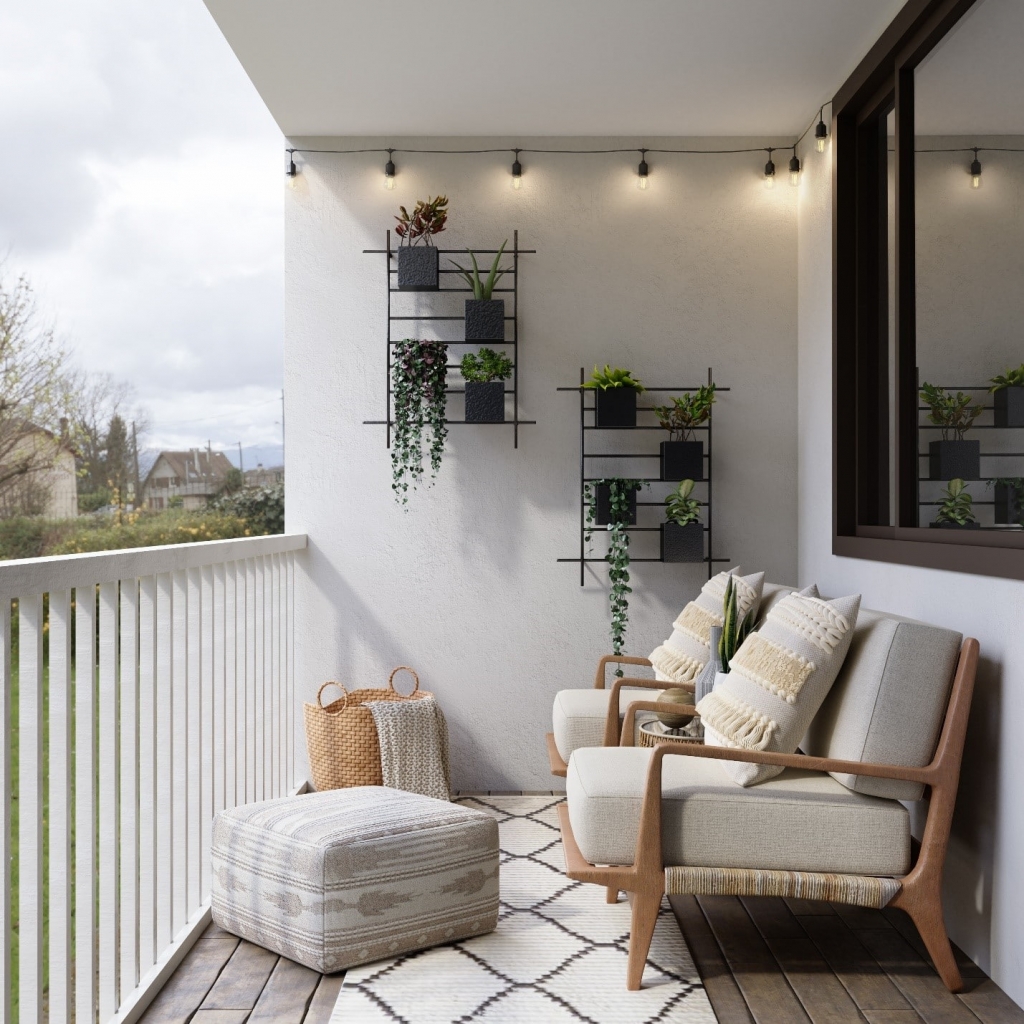 A nice, soft sofa is a cute addition to your balcony design. Similar to your casual lounge downstairs, recreate a relaxing place where you can be lazy and comfortable any time of the day.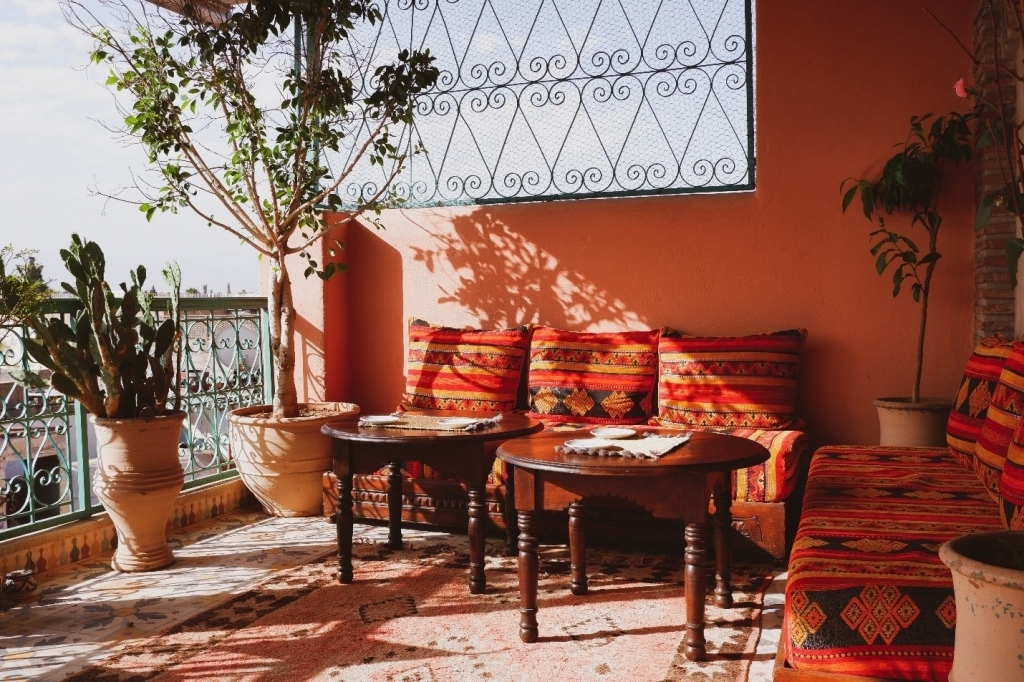 For instance, when family members visit, you can gaze at the stars at night and enjoy each other's company while talking about your embarrassing childhood memories. Or this can be your sanctuary on a Sunday morning, enjoying your cup of coffee and favorite book.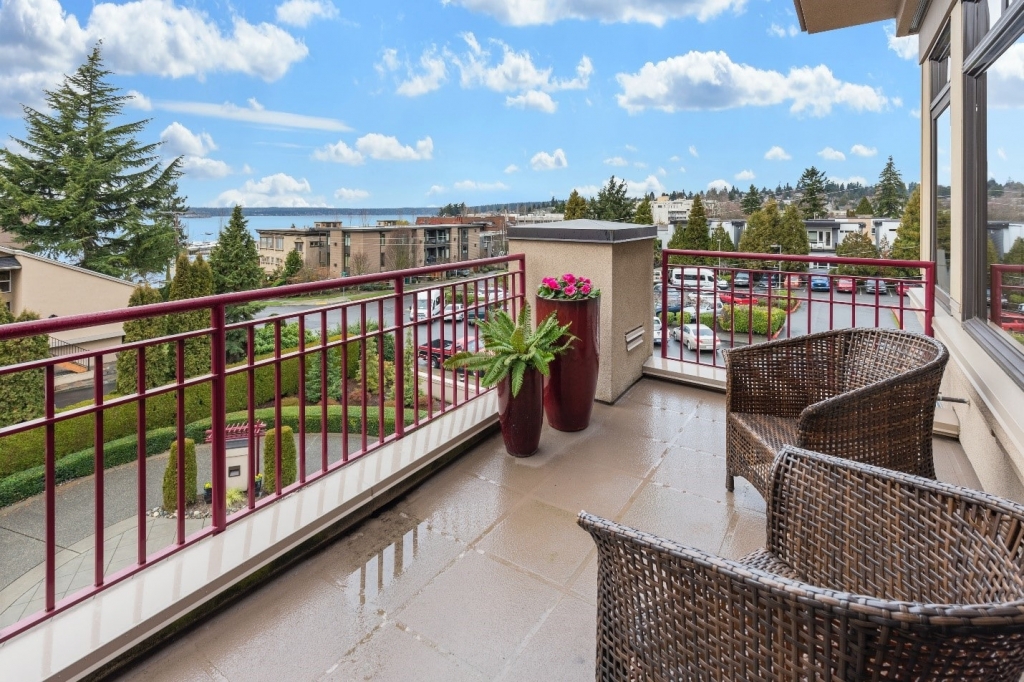 Soft cushions like bean bags are good additions. You can also bring in a good amount of pillows that you can cuddle for an afternoon nap.
Check our guide on how to make your home a safe sanctuary: How to Make Your Home Feel More Relaxing
For a green hideaway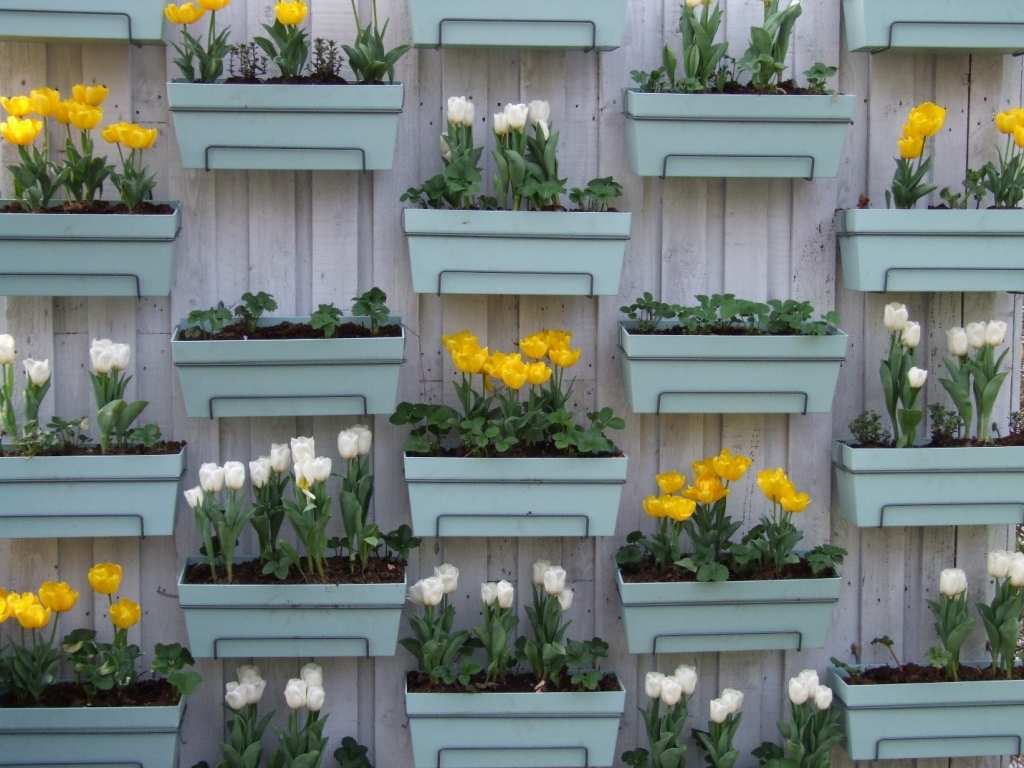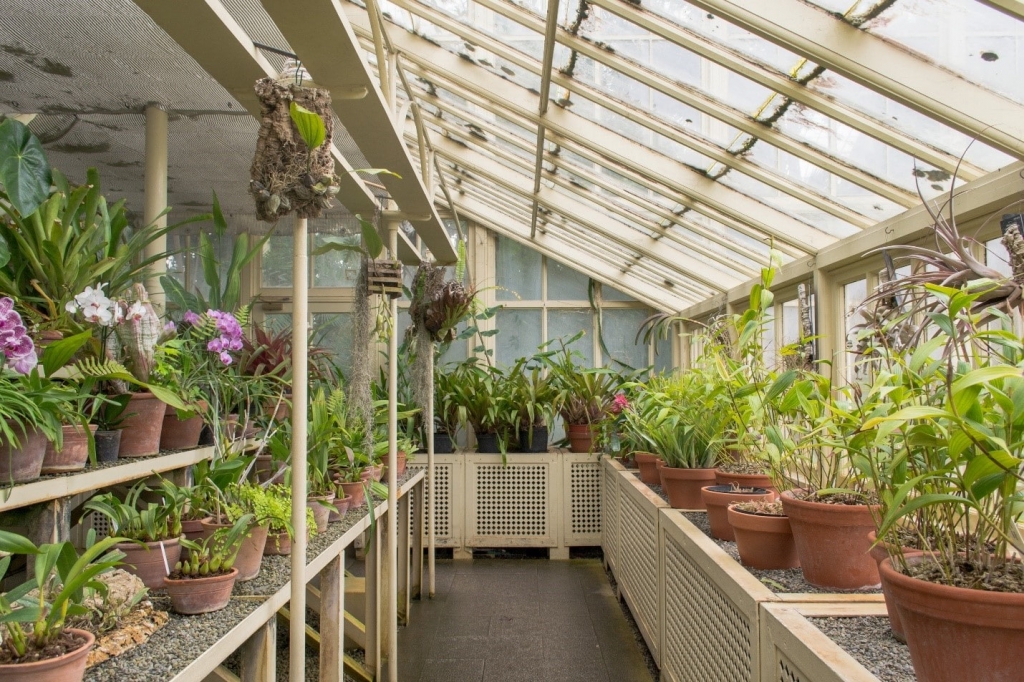 Start with budget-friendly set up by growing a small amount of plants. Allot space for your succulents or vertical plants on one side and give an area where you can grow shrubs and crawling plants. If you plan to do grow herbs and medicinal plants, build a solid container by using thick wood. Potted plants are also easier to clean up so it can be your starter plan for a garden.
How to have a low-maintenance outdoor hangout spot design?
Over time, our outdoor spaces are sometimes forgotten. Neglect happens when priorities changed, or there is an inconsistent tendering for the open spaces. Or even the lack of proper planning results in unsatisfactory outdoor view. It might be a little stressful, especially if you have no idea where to start the redecoration. 
Before you start customizing your outdoor space, here are guides for you to remember for hassle-free designing.
First, plan.
Beginner or not, a plan is a must. If you want your lawn to feel extra special, you need to start doing your research.
Do extensive research if you must. Through this, you don't waste money and time; building what's going to be in your front and back yards. Plus, concrete plans equate to a stress-free implementation.
First, discuss with your family the purpose of your outdoor space. You can list down questions that can help you with the direction of your final plans. Here are some examples:
What's the overall theme? 
What do you want your patio to look like? 
Are you aiming for a garden setup?
How frequent do you host outdoor dinner parties? 
Do your kids like to play outside?
Do you want a relaxing space for afternoon coffees?
Having these specific questions narrows down your discussion to relevant suggestions.
You can always integrate two ideas to utilize each nook of your area. One side can be a small garden area for your favorite plants, and next to that might be a table and a couple of chairs that are perfect for coffee mornings or festive evenings.
Second, start with a mood board. Your board includes your whole aesthetic and key pieces for your outdoor area. You can find inspiration online. There are tons of free home design and architectural content like guides and tips from different websites.
Facebook pages and Instagram accounts dedicated to home designing and landscaping are good references. And, if you are doing a big-scale revamping, consider asking a professional for expert advice.
Finally, once you know what you want to do, choosing decors and furnishings is a piece of cake.
Next, look for materials.
Once all of you agree on the final plans and the additional details for your outdoor space, begin sourcing the materials.
You can go through several options before purchasing to make sure you get the best out of the money you spent. Furniture and decors that can withstand different weather conditions and last long periods are the best purchases; however, they can be costly for some.
But, it is better to spend a little more on good-quality materials because it saves you the hassle of buying a new one after the old stuff broke.
If you are a beginner in gardening, opt for low-maintenance growing plants and grow your collection from there. You can start with the peanut plant, which is a great choice for an outdoor garden since it feeds on sunlight most of the time. Also, while you line up your potted plants, you can have a flowering shrub like Santan growing in the background. It is an easy plant to maintain.
See our guide for the best ways to bring in good tidings into your home: Feng Shui Tips to Attract Positive Energy in 2022
Last, maintain.
Your outdoor spaces also need constant tendering to maintain their beauty. Gardens need a daily clean-up to pull out the weeds for the sake of the plants' health. And from time to time, you need to do furniture check-ups to determine which need repairs after exposure to the sun and rain for a while. You might think it is a bit tiring and equally time-consuming; however, it actually saves you from shelling out money to purchase new ones.
Are you looking for a property with big spaces for your outdoor plans? Check out the Camella's house and lot and condo offerings here.
By Jenny Anne Masangkay