First-Time Home-Buyer | Homebuying may be a challenging process for professionals, so we are here to help the prospective buyers during their first time and hopefully make the process a little easier, more convenient, and more understandable.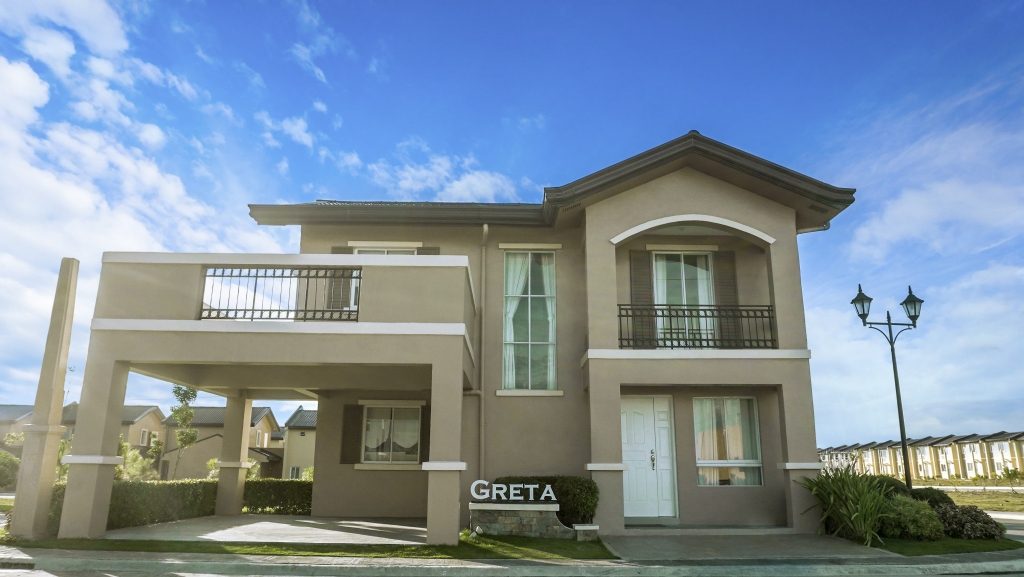 As First-Time Home-Buyer, Can I afford it?
When deciding to buy a house, you must first consider your financial situation. Consider yourself very fortunate if you have enough money to cover the expenses when buying a home. If not, then it is time for you to talk to different banks for a housing loan, which offers lower interest, or to some developers who offer different financing options that will fit your ability to pay.
An additional tip when choosing which financing option to utilize is to get a pre-qualification letter and pre-approval letter.

What is Pre-Qualification for First-Time Home-Buyer?
A pre-qualification is an estimated amount you can loan based on your income statement and other financial information.
What is Pre-Approval?
On the other hand, a pre-approval is a preliminary evaluation for you made by the lender to find out whether you can be given a pre-qualification offer. With the pre-qualification and pre-approval, you can know right away what you can only afford and what your limits are.
Which house best suits my needs?
For first-time home-buyer, Before choosing, you can list down first what you are looking for in a house so that your options will be narrowed down to your preferences, lessening the burden of overflowing options. Many houses and lot developers have made numerous options for house models, like Camella, who offers a variety of top quality and professionally designed homes that are available nationwide, giving you a wide range of choices.
Depending on how many you are in your family, how many bedrooms you would like, whether you would prefer to have a carport, how many square meters you would prefer for your home, or just your specific preferences in general, Camella has got you covered! For a family of 2-3 people who would like to have an available carport, the Alli and Aliyah model houses will bloom beautifully with your family! Or, if your family prefers more bedrooms and more space for your cars, the Greta model house will fit you just fine. And those are just a few of the readily available options for homebuyers. For more options and information, click here!
How do I know if a real estate developer is good?
Before buying a property, checking the developer is essential because you have to be assured that your developer is capable of following through on their commitments and that the houses they have built and will build are of superior quality.
For starters, you will have to get information on the real estate developer's background, including the descriptions of their houses and the communities they build their homes in. Researching about their completed and upcoming projects will shed some light on how competitive and credible the real estate developer is. You may be tempted to purchase inexpensive houses and lot listings you see on social media platforms, but some of those may just be too good to be true, and the house may not be of good quality.
Next is their ability and willingness to help their clients amidst the pandemic. Because of the pandemic, some people have realized the importance of securing a home for their respective families. A good real estate developer will work diligently to assist their clients, especially in the financial aspect. Some developers have the ability to improve their offers by giving their clients flexibility in payment methods and making said payment more manageable and more secure.
The real estate developer's reservation system is also critical because this process is one of the final steps before the clients complete their purchase. Depending on the developer, this process may be done online or offline. A good one, though, will always follow a systematic approach that is convenient for each client's preferences. And an online platform is essential nowadays since not everyone has the luxury to travel to certain places just to survey potential houses.
What are the requirements?
There are a number of requirements you need to organize and provide to the lender when you decide on a financing option and to the developer or seller as part of your protection and due diligence. These documents may also be used for future reference or in instances when they are required for legal purposes. These documents are a letter of intent – to express your interest or intention in purchasing the seller's property, a reservation agreement – to reserve the property and remove it from the market, disallowing the seller from advertising the property with the intention of selling to another party, a contract to sell – issued to buyers who have already paid the down payment, a letter of guarantee – a written guarantee given to the developer by the bank or other financial institution that they have approved your loan to bear the cost of the remaining balance on the property purchased, deed of absolute sale – to transfer the ownership and to issue a Certificate of Title for a house and lot purchase or a Condominium Certificate of Title for a condominium purchase, certificate title – to verify the successful transfer of the real estate property to the new owner's name, and tax declaration – to declare the purchase of the property so that you will be responsible for all tax obligations.
Moreover, different real estate developers have further additional requirements. For Camella, here's a guide in making the purchase of a house and lot much easier for you.
First-Time Home-Buyer | Should I work with a real estate agent?
The short answer is yes, you should. But let us give you reasons why working with a real estate agent is a good idea since purchasing a house is a big financial step, and we would hate it if you had to make difficult decisions by yourself.
Real estate agents have experience. They are well aware of the home buying process and can make it easier for you and tell you what to expect so as to avoid being caught off guard. They can find the best house and lot and even sellers. With their convenient access to different properties listed by fellow agents, they can definitely find a home that best suits your tastes while doing all the tasks involved in the home buying process such as communication, coordination, and another to-do's to guarantee the seamless process. And real estate agents can handle the negotiation of the sales and contract terms and review the paperwork saving your time and energy. They will most likely use their expertise to give you the best price for the house you are hoping to purchase, at the same time weed out all the benefits and vulnerabilities of the property.
Suggested Read: Questions to Ask Your Real Estate Agent
---
All in all, the home buying process may be tedious for first-time buyers, so you will need all the help you can get. We hope this will help you in the next significant chapter of your life!
Written by: Patricia Naomi Duroja