Sellers, agents, and Camella marketing officers gathered together and participated in "Synergy," a sellers' team-building event hosted by Camella South Luzon to start a successful year and create camaraderie between the team at Shercon Resort and Ecology Park, Lipa City.
Synergy: Seller's Team Building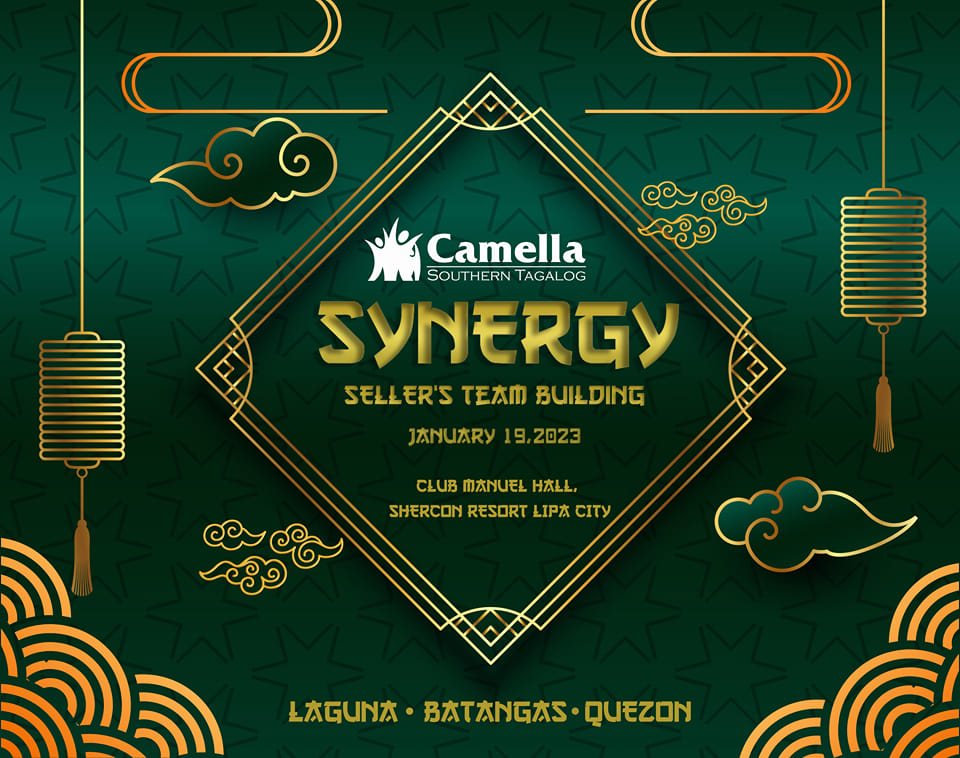 To start the program, the traverse coaches organized a COVID-19 Awareness Program to have extra knowledge about the current pandemic. An opening prayer followed this. Afterward, the energetic business partners and sellers warmed up and showed their grooves through Zumba to prepare them for the activities the whole day.
Sellers then were divided into six teams (Blazing Dragons, Roaring Tigers, Speeding Stallions, Rushing Rams, Swinging Monkeys, and Striking Snakes) and proceeded to shout their battle cry as a way to hype themselves for the team-building activities and games.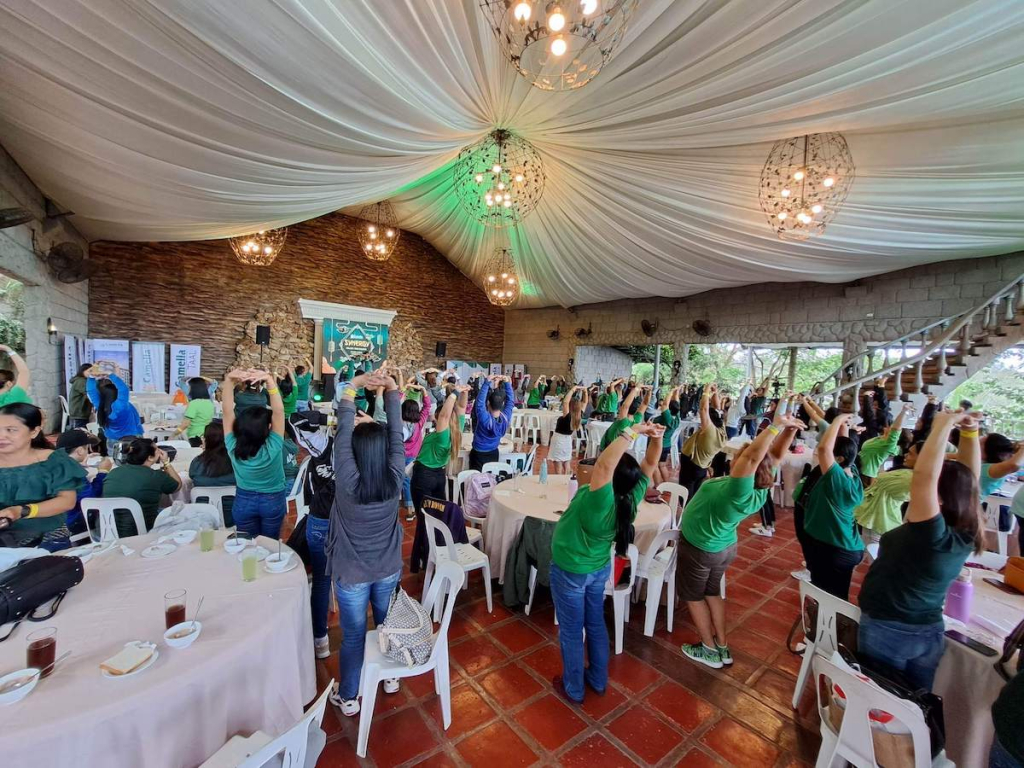 During the team building activities, different games and relays were conducted to instill teamwork and perseverance among sellers. These events were divided into two modules: module 1 consisted of relays, and module 2 required two players.
In the second part of the program, Ms. Maria Elena S. Notario, Marketing Head for Camella South Luzon, inspired the sellers and business partners by reminding them of Camella South Luzon's objectives and expectations for 2023. 
Sellers enjoyed the amenities of Shercon Resort and Ecology Park. These include a zip line, rappelling, maze, and other amenities that the sellers and business partners used all throughout the event.
For the afternoon program, Camella South Luzon acknowledged team-building winners and sales contributors for December 2022. A token of appreciation was given, as there was a raffle for the sellers. Lastly, gadget qualifiers for the last quarter of 2022 were also announced during the awarding.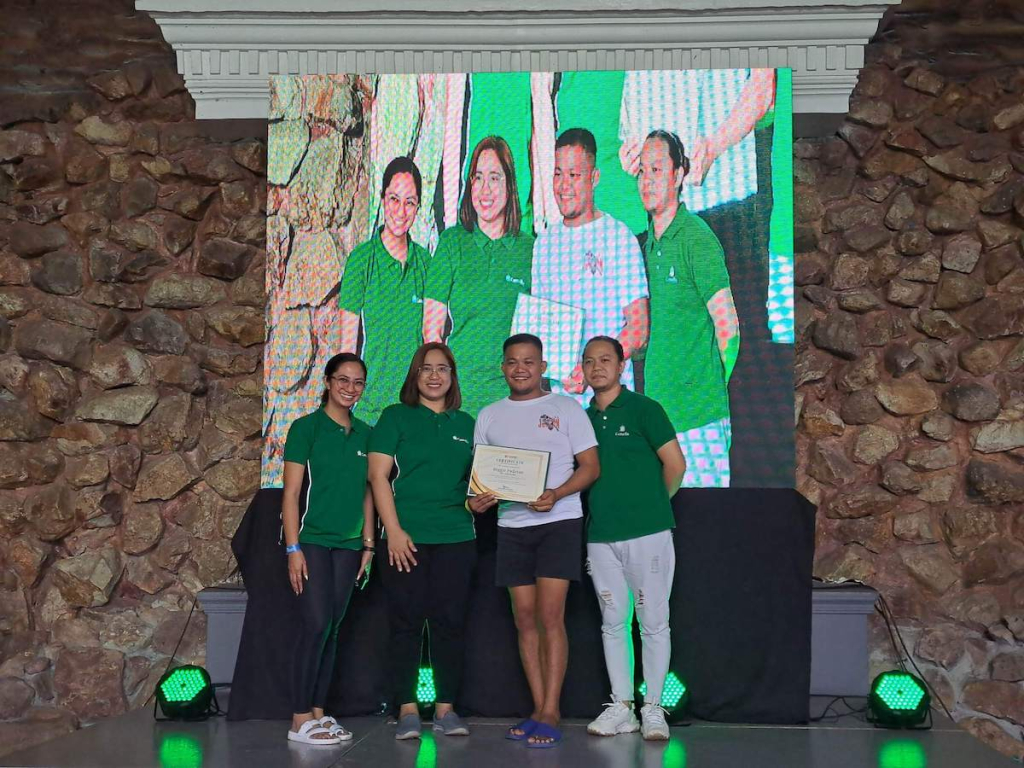 After the awarding, Camella South Luzon announced new financing schemes, promo packages, discounts, promos, spot cash payments, and strategies for selling more Camella units in 2022.
The event was considered a success, and Camella sellers are readier than ever in facing this year's target.
Camella in South Luzon
For 45 years, Camella has developed real estate projects in key cities and provinces in the country. In South Luzon, Camella has claimed a stake in the three thriving and progressive provinces of Batangas, Quezon, and Laguna. For homeowners looking for a new home away from the hustle and bustle of the city, Camella properties in South Luzon are perfect for your lifestyle.
Camella in Batangas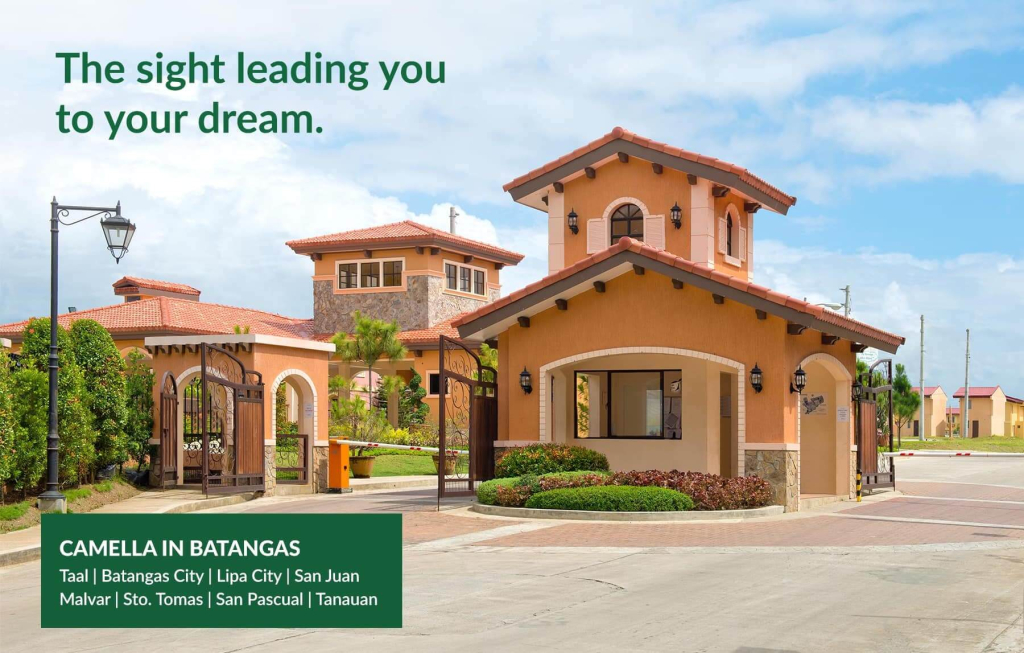 Batangas City has always been considered a prime location for people moving from Metro Manila due to its economy, proximity to the metropolis, and employment opportunities.
Camella currently has eight house and lot developments in the province of Batangas. For those who want to live a quiet and peaceful life, our Camella projects in Camella Sto. Tomas, Camella San Juan, Camella Malvar, Camella San Pascual, and Camella Taal are perfect for those who want to get away from the city.
On the other hand, Camella also knows the importance of being at the center of central business districts. We also have projects in Camella Lipa, Camella Azienda Batangas, and Camella Batangas City.
Camella in Laguna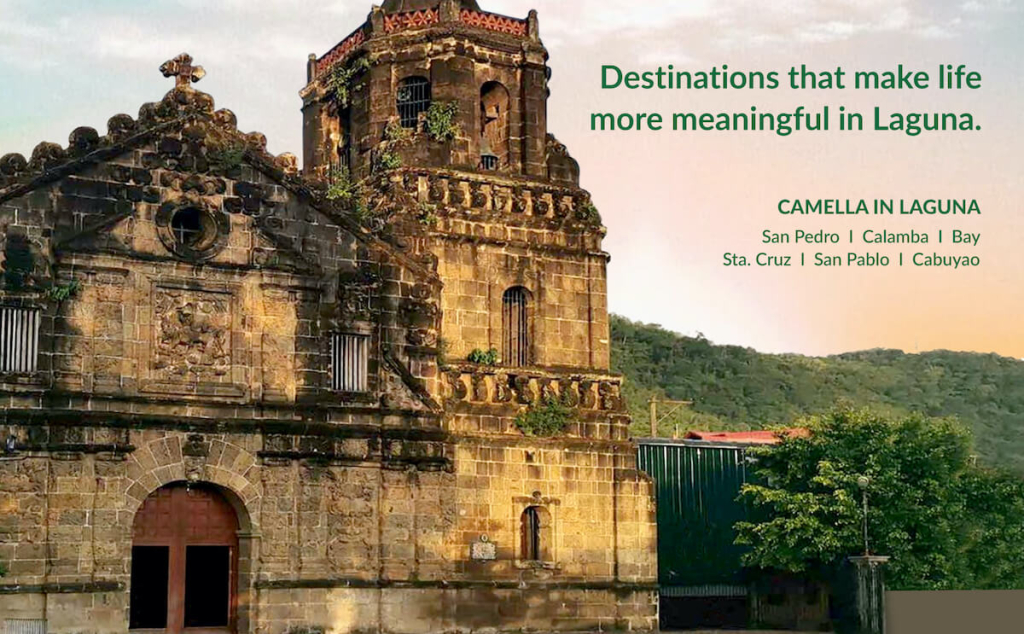 Laguna is hailed as the birthplace of the national hero Jose P. Rizal. Today, Laguna is a hub of commerce and the automotive industry in Southern Luzon. Aside from economic progress, Laguna is known for its tourist attractions, such as the Pagsanjan Falls, Mt. Maria Makiling, and the famous Los Baños hot springs.
Suppose you are looking for a house and lot in Laguna. In that case, our Camella properties are perfect for those searching for a home strategically located near these industries and tourist attractions in Laguna. 
Camella Dos Rios is a 25-hectare master-planned community located in Brgy. Pittland , Cabuyao, Laguna.. This Mediterranean-style neighborhood gives you the most desirable address in the city. Camella Dos Rios is in the Sta. Rose-Canlubang belt of Laguna provides easy access to key commercial establishments, central shopping districts, and business centers.
Camella Calamba is an urban community that makes you want to stay home for its fresh breeze and breathtaking view of Mt. Makiling. This project is a 14-hectare modern-inspired community located just 3 kilometers away from South Luzon Expressway (SLEX) via Canlubang Exit & accessible to major business hubs in Manila, Taguig, & Makati.
Lush greenery, historical venues, and natural beauty surround the 10-hectare Camella Baia community. Camella Baia is in a peaceful area where people have strong ties to their hometown and are used to living comfortably. Camella also unveiled its newest condominium development in the thriving community of Bay, Laguna, as it recently launched the first and only lifestyle condominium in the municipality – Camella Manors Upstate last December 2022.

Other projects such as Camella Colina in San Pedro, Camella Sta. Cruz and Camella San Pablo also set the high bar for living in Laguna by providing beautifully crafted homes near shopping malls, expressways, and commercial establishments.
Camella in Quezon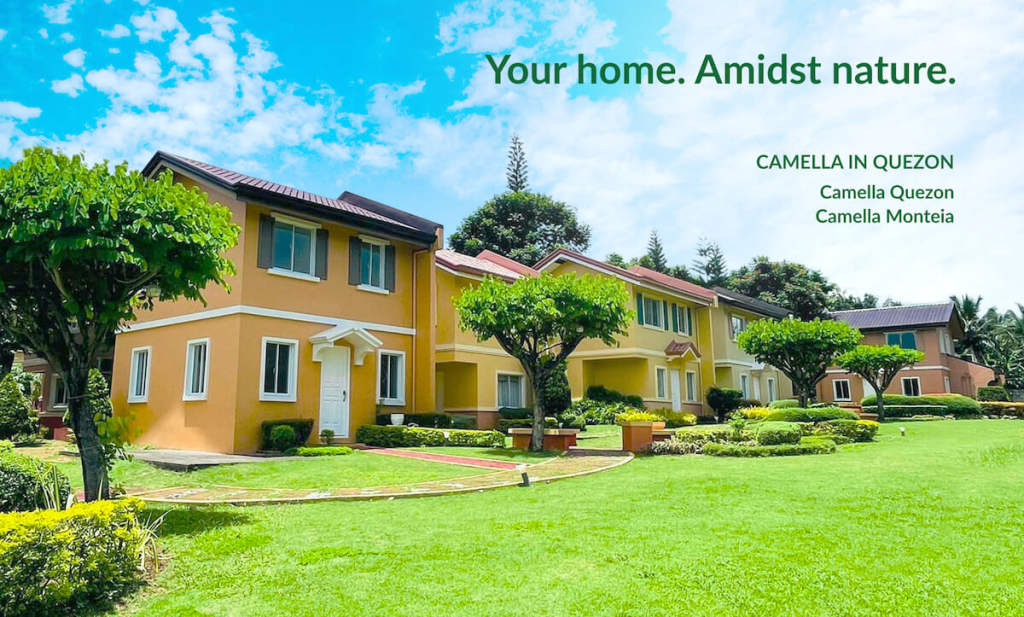 Homebuyers in Quezon Province can have their own house and lot in a Tuscan-inspired community in Camella M., Bordering Lucena and Tayabas. This 30-hectare property development can cater to the needs of every Filipino family by giving homebuyers easy access to places of worship, schools, hospitals, and other essential establishments. Camella Monteia and other Camella best-sellers offer high-quality house packages in the different house models they offer.
Why choose Camella properties in South Luzon?
For 45 years, Camella has been the chosen real estate brand in the Philippines because each of our real estate development follows our five pillars: excellent location, convenience, safety and security, wise investment, and value for money.
With these pillars, Camella homeowners would have a house and lot located near main access roads, shopping centers, government institutions, schools, and other establishments essential to daily living.
Another noteworthy feature of Camella communities is its amenities for its homeowners. These amenities include basketball courts, a swimming pool, pocket gardens, jogging areas, and lush green spaces. These amenities will only be complete with proper security. Camella is a gated community with a high-perimeter fence, roving guards, and 24/7 CCTV surveillance.
For an exclusive real estate development, investing in Camella will surely bring you huge returns as the value of real estate properties increases over time. Whether choosing a place of residence or a rental property, you can always go right with Camella in South Luzon.