Working abroad has been a part of Filipino culture for as long as we can remember. While staying and looking for jobs here in the country is a better option, we can't blame why the modern heroes of today choose this path. There are industries overseas that are encouraging people around the world to work for them now that there is a shortage of workers due to the pandemic.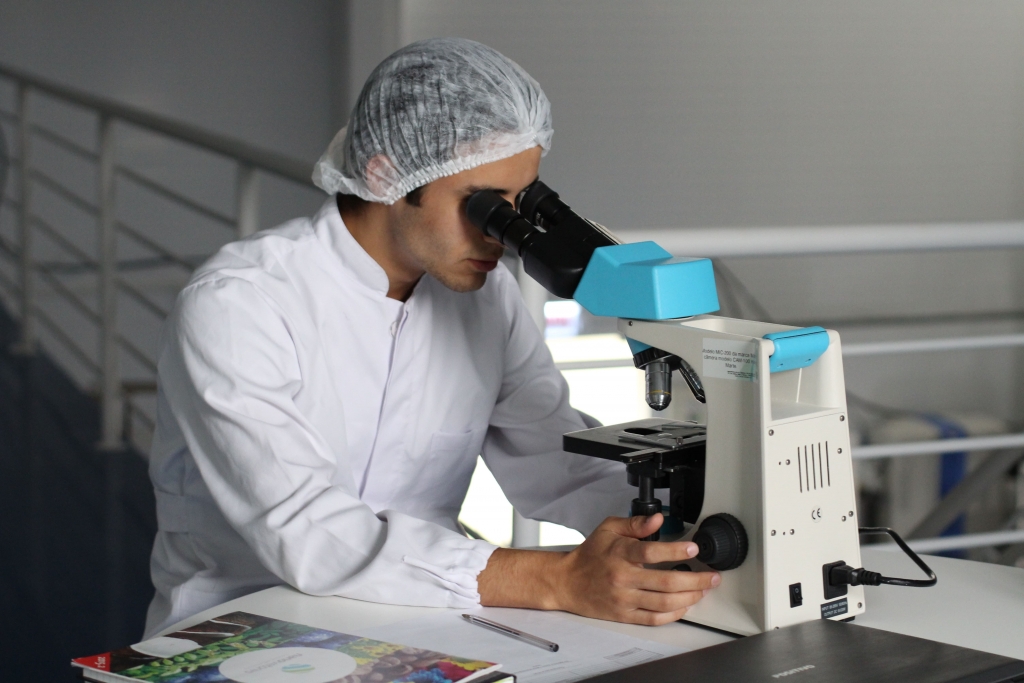 While working overseas has the downside of homesickness, it also has its benefits. Working overseas can open the doors for potential investments such as a house and lot in the Philippines if you know how to play your cards right. With that being said, you might be wondering what about the best jobs to have if you plan to leave the country.
Manual labor is always an option for people who try to make a living overseas. However, people who graduated from high school, senior high school, and college who are unemployed can also find jobs based on their educational level. Here are some of the best jobs you can have overseas.
Healthcare workers
The healthcare industry in the world is in immediate need of healthcare workers now more than ever. Because of the COVID-19 pandemic, caregivers, doctors, medical nurses, and other medical workers are in-demand in most countries. Healthcare professionals are highly paid pre-Covid and you can say that there are more opportunities in this field nowadays.
For example, countries in the Middle East are offering 50,00 – 100,000 PHP for healthcare workers and this rate can even increase if you are a licensed medical doctor with a specialization in pediatrics or gynecology. Aside from the Middle East, the United Kingdom, Ireland, New Zealand, and Japan are some of the countries looking for medical workers.
Engineers
Generally, engineers are needed everywhere and nations are willing to pay handsomely to people to go to their countries and work there. Just like healthcare workers, licensed engineers are always in-demand. Depending on your skills and experience, engineers are paid at least 50,000 PHP every month.
Canada is one of the best countries to work for if you are a licensed engineer due to its advanced economy and easily accessible natural resources. Petroleum and chemical engineering are the most abundant in the field. If you choose to be an engineer in Canada, you need to be licensed by a professional engineering association in the country.
General work and manual labor
Housekeepers, messengers, drivers, and all sorts of manual labor are some of the most in-demand jobs anywhere abroad. In 2015 alone, there were 20,000 job orders for aspiring overseas workers. If you have specialization from the Technical Education And Skills Development Authority (TESDA), there is surely a place for you overseas.
TESDA offers several courses that are in-demand overseas. Some of these courses include welding, barbers, hairstylists, electricians, baristas, servers, and even agricultural work. Some of the counties that look for manual laborers are Japan, the United States, Hong Kong, Taiwan, the Middle East, and Qatar.
Hospitality-related
Bartenders, servers, fast-food employees, and other workers in the sector of tourism and hospitality can be more successful in their fields overseas. Most people who work in this industry either took an accreditation in TESDA or is degree holder of hospitality-related courses. Some of these courses are Bachelor of Science in Tourism and Bachelor of Science in Hotel and Restaurant Management.
However, you can say that domestic work might be the most sought-after job overseas when it comes to hospitality-related vocations. Even today, there is still some stigma when it comes to domestic workers and this should stop. These overseas workers are doing their best to provide for the needs of their families. Currently, there are 1.4 million Filipino domestic workers abroad.
Construction
Construction and engineering go hand-in-hand so you can safely say that countries, where engineers are in-demand, are also looking for construction workers whether it's labor or skilled construction. Some jobs related to this field are plumber, machine operator, rigger, pipefitter, and electrician.
When it comes to construction jobs overseas, the Middle East has always been the place where Filipinos find work. Countries like the UAE, Qatar, Oman, and Egypt are always looking for machine operators, carpenters, and drillers. Some construction jobs in UAE even pay 700 PHP per hour.
Best countries to work at as an overseas worker
One of the best countries you can work in as an overseas worker abroad is Canada. It is excellent to stay and work in this country not only because of the pay, but there are also Filipino communities in this country. If you can work full-time for one year in Canada, the government can offer you permanent residence.
Bahrain is also a good choice if you are looking for a job overseas. Most Filipinos in Bahrain work as accountants, construction workers, domestic workers, graphic designers, nurses, and engineers. Working in Bahrain is a great option because there is a working relationship between the kingdom and the Philippine government.
If you want to work in a country where the time zone is not that different, Japan is the best option for you. As of 2020, there are 325,000 Filipino workers in Japan. Many workers in the land of the rising sun are engineers, mechanics, English teachers, and healthcare workers. Japan and the Philippines only have a one-hour difference in their time zone.
Suggested Read: National Heroes' Day 2021: A Tribute to OFWs
Should you work abroad?
As much as possible, it is best to have a job here in the Philippines because you can see your family every day after work. However, it is understandable that many Filipinos go to other countries because it has opportunities that are not present here. Overseas workers should be thanked for the service they provide for the country.
If you are an overseas worker who is looking for an investment opportunity, investing in real estate is one of the best decisions you will ever make. Camella offers house and lot and condo for sale in the Philippines for over four decades. With Camella, your hard-earned money working overseas will provide the best home for you and your family.
Suggested Read: New Investment Opportunities in the Philippines