Hey there, friends! Are you looking for a place where you can have lots of fun all day long and home to you at the same time? A place that is located at the heart of the progressive Davao City, yet filled with over a thousand Caribbean Pine Trees which now symbolize the very place we are talking about. And by that, you might have just already guessed where it is, because there's no place like Camella Northpoint!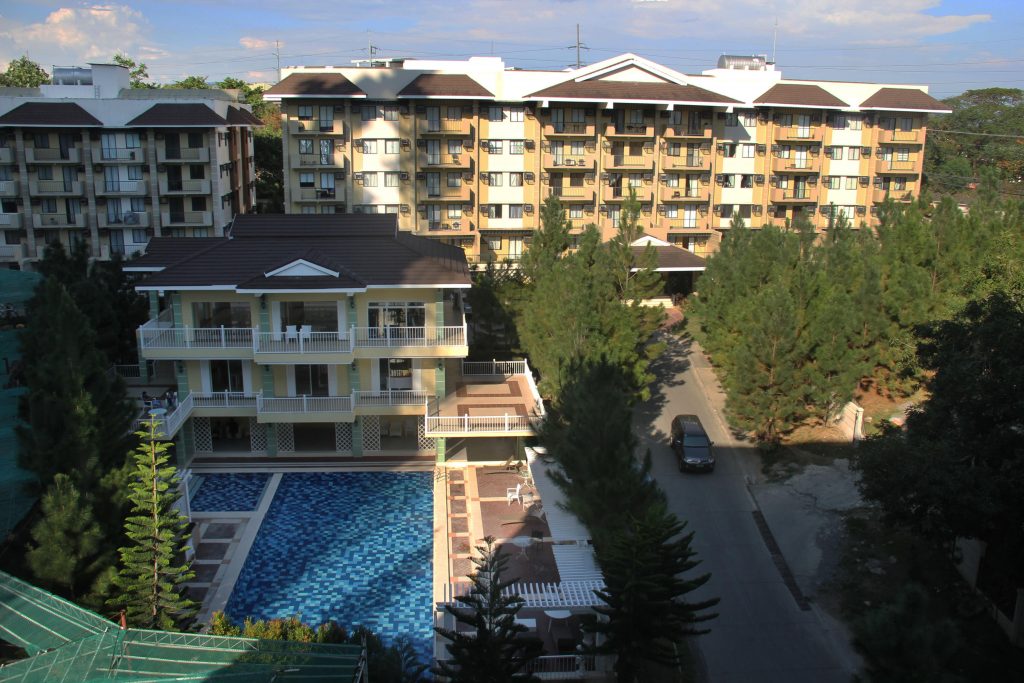 Your Friends in Northpoint Davao
In Camella Northpoint Davao, you have unlimited opportunities to do fun things as much as you like, especially when these unlimited sources of fun are already available for you. With the amenities in Northpoint and your unit even, can be the places where you can both enjoy and do productive things. Such is the beautiful life of Camella homeowners. However, if you feel like doing these things with the company, you can always have your friends or barkada over and let them come here to do these things altogether, because, in Northpoint, where everyone is welcome, everything you can do here is not limited to you to do only by yourself, but is actually designed for everybody. Also, Northpoint welcomes you to its amenities where the fun would surely be cascaded to you such as playing in the parks, hitting the gym, and many more! Through this, nothing beats the fun of living in a happy place while doing fun things with fun people.
Meeting the Pine Scent
Of course, no matter what you do and wherever you go in Northpoint with your friends, we can't deny the beneficial existence of the pine scent as it always lingers all around the place embracing the whole place, riding the very air you breathe which never fails to enhance and liven up your mood, resulting to the positive energy you exude. In fact, it's never uncommon to find people and new friends in the place who are feeling happy with smiles on their faces because of the pine scent naturally embedded in the air they breathe all the time. Nevertheless, despite not living in Northpoint, as long as the air being released by the trees there reaches you, the happy feeling automatically surges as you start appreciating this new kind of feeling. And this happiness is meant for everybody, so share this happiness with everyone and invite your friends to Northpoint now! Here are some of the fun things that you and your friends can do around the place during your hangout:
Hangout in the Pool
What better place to unwind while still being in Northpoint than its pool? With the place designed like a luxurious resort, Camella brings the essence of inland resorts to your home where you can have the great opportunity to hang with your friends here and feel refreshed. Especially during summer and you feel like the heat is penetrating through your skin, a dip in the pool addresses all the effects of the heat, apart from cold drinks and gallons of ice cream. But who said that you can't have all these cold refreshments while enjoying the pool? As long as you are in great shape and having the best feeling, then it's best for us, too! Moreover, your group can always go to the pool to relieve themselves from the stress, or just simply relax and feel the peace in the lavish resort-themed condo with the pine scent in the airlifting you up. With all that being said, the catch-up chikahan will never fail to be there considering that you are with your friends and the fact that you could have these fun-filled conversations in the pool where the mood and vibe are really great. Furthermore, rain or shine, the pool is the answer all the time with friends!
Hangout in Your Unit and Chill
There are lots of things you can do in your unit — fun ones. But it's actually more fun to do these along with the funny ones that are your friends. In case you didn't know, you and your friends are allowed to sing your hearts out in karaoke inside your unit without ever having the need to hold yourselves back due to the possible disturbances you can affect to your surroundings because your unit is actually soundproof! In your karaoke sesh, you can sing however you want and whatever songs you would like to sing, even if it requires a Mariah Carey-type of voice since your neighbors won't be bothered at all. You can also do your group's hobbies, some recreational activities, play with pets, listen to good music, and just chill and vibe around. But in this kind of hangout, watching horror movies is a common tradition when groups of friends get together in one place. The surprises and unexpected jump scare scenes that make everybody shout and be thrilled are what actually make the activity more fun than the movie itself. With your friends, every minute, you can feel the thrill of it all.
Life is here in Northpoint Davao
Wait, did we just forget to mention FOOD? Well, in actual hangouts, food is actually always at the top of the list to bring before inviting friends over or going to the host's house, and it is just impossible to plan fun things to do without including what everyone is going to eat. In fact, all the aforementioned activities to do during hanging out in your unit or in the pool even, require food. What's more, is that you can just have your food right at your doorstep if you were not able to prepare. Thousands of restaurants and food shops are affiliated with food delivery services that will be delivered to you in no time. As one of the main sources of energy, you and your friends should eat before, during, and after indulging in different sources of fun so your bodies can cope. Regardless, it is simply fun to hang out with friends with the existence of food, may it be on the table while you enjoy yourselves in the karaoke, conversations, or even in your hands while watching movies. Thus, the most important thing in your hangout is when each member of your group is able to share the fun and food with everybody, and everyone had fun. After all, nothing beats the fun of living in a happy place and doing fun things with fun people.
Written by: Carl Nathaniel de Guzman Belacho