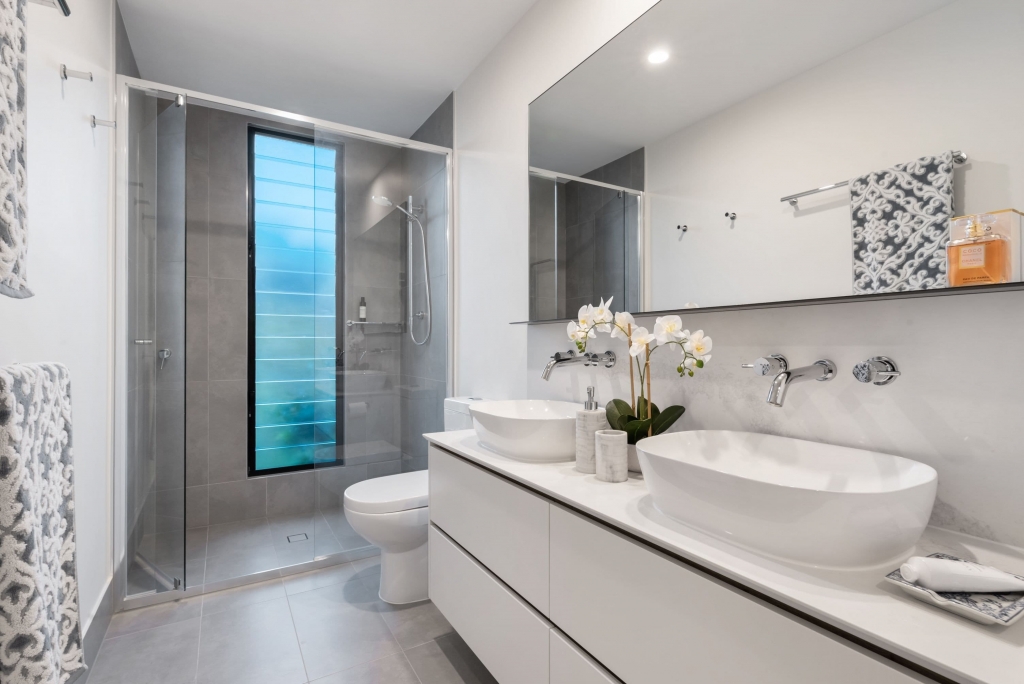 When it comes to remodeling a bathroom on a budget, knowing what to avoid is frequently just as important as knowing what to do. Avoid these bathroom remodeling pitfalls that are certain to increase the budget, lengthen the timeline, and necessitate additional maintenance in the future.
Bathroom Remodeling Without a Plan
Inadvertently embarking on a bathroom remodel is a surefire way to spend more money than necessary. While bathrooms are typically small, the dense clustering of services within that small space means that you cannot afford to act rashly or without a clear plan. For instance, if you install a toilet and then decide to relocate it a few feet to the left, the project will cost more than if you placed it correctly the first time. Therefore, sketch out a firm bathroom design even before you contact a contractor or design firm.
Suggested Read: 8 Ultimate Tips in Kitchen Remodeling
Selecting Expensive Alternatives When Simpler Is Better
Assuming that a costly remodel will resolve all of your issues is not always the correct assumption. Contractors, home improvement stores, and supply houses, among others, may influence you to purchase more expensive materials and services. While their intentions may be pure, the end result is that you pay a higher overall cost.
For instance, a frameless glass shower is both sturdy and aesthetically pleasing. A frameless shower, which often results in a higher resale value for your home, dresses up your bathroom more than other types of shower stalls. Frameless glass showers, on the other hand, are more expensive than framed glass showers or other types of shower stall units. If a framed shower unit is a viable option for you, consider how much the additional cost of a frameless shower unit is worth to you. This is true of natural stone countertops, quartz countertops, stone floors, solid wood cabinets, designer paint, and a variety of other high-end products.
Reusing and refurbishing existing materials is always the most cost-effective option. However, if you must substitute materials, inexpensive alternatives frequently look astonishingly similar to the genuine article.
Purchasing New Items Rather Than Repairing Existing Items
Perhaps the tile shower surround simply requires regrouting rather than replacement. Alternatively, the vanity can be painted rather than completely removed and replaced. When remodeling a bathroom, everything is more difficult to replace. For one thing, bathrooms are more deeply embedded in the structure than other rooms, making it more difficult to salvage demolished materials. Similarly, bringing new building materials into the house is much more difficult. Additionally, you frequently have to transport items through rooms that you wish to keep clean.
The materials are also typically more expensive. Thus, if you can save money by refurbishing an item, you save money. Several examples are as follows:
Bathtub or shower refinishing
Cabinets should be refaced or painted
Repaint the sink
Countertop refinishing
Resurface the tile
Ignoring Ventilation
When remodeling a bathroom, a fan is frequently placed last on the priority list. However, inadequate ventilation has a domino effect. Moisture-laden air in the bathroom can breed widespread mold or mildew, wreaking havoc on other remodeling projects. Modern comfort room ventilation fans vastly outperform older models. They are more discreet, powerful, and effective. Another option for reducing moisture in your bathroom is to use heat lamps.
Using the Incorrect Type of Bathroom Flooring
Consider bathroom-appropriate flooring when designing. Ceramic tile, porcelain tile, luxury vinyl plank, and sheet vinyl flooring all work well in bathrooms due to their water-repellent properties. Rarely are solid hardwood, engineered wood, or laminate flooring the best choices for bathrooms. While site-finished wood flooring may work in a pinch, decay is inevitable.
Any type of stone used in the bathroom must be pre-sealed or sealed by you. Additionally, natural stone will require periodic resealing to prevent moisture from penetrating the stone's surface. Choosing the incorrect type of flooring compromises not only the flooring, but also the underlying structure of the subfloor, underlayment, and joists.
Consider luxury vinyl flooring in place of real wood plank flooring. Today's vinyl flooring is far more attractive than previous generations. From a distance, innovations such as luxury vinyl flooring and plank vinyl can fool the eye. High-definition laminate and quartz countertops are now competing with granite for the authentic look of natural stone. Backsplashes made of faux-stone ceramic and porcelain tiles can replicate the look of travertine and marble.
Complete Bathroom Remodeling on Your Own
If you are proficient with common household tools, you should be able to tackle projects such as installing bathroom flooring, laying ceramic tile, painting walls, installing a bathroom vanity, adding a GFCI outlet, and even running branch circuits.
However, when it comes to more advanced tasks such as constructing an entirely new shower stall, wiring the entire bathroom, or installing a premium-quality tile surround, consider whether you are truly up to the task. Many comfort room remodeling projects will end up being less expensive and less stressful if you hire professionals from the beginning.
To Begin, Renovating the Primary Bathroom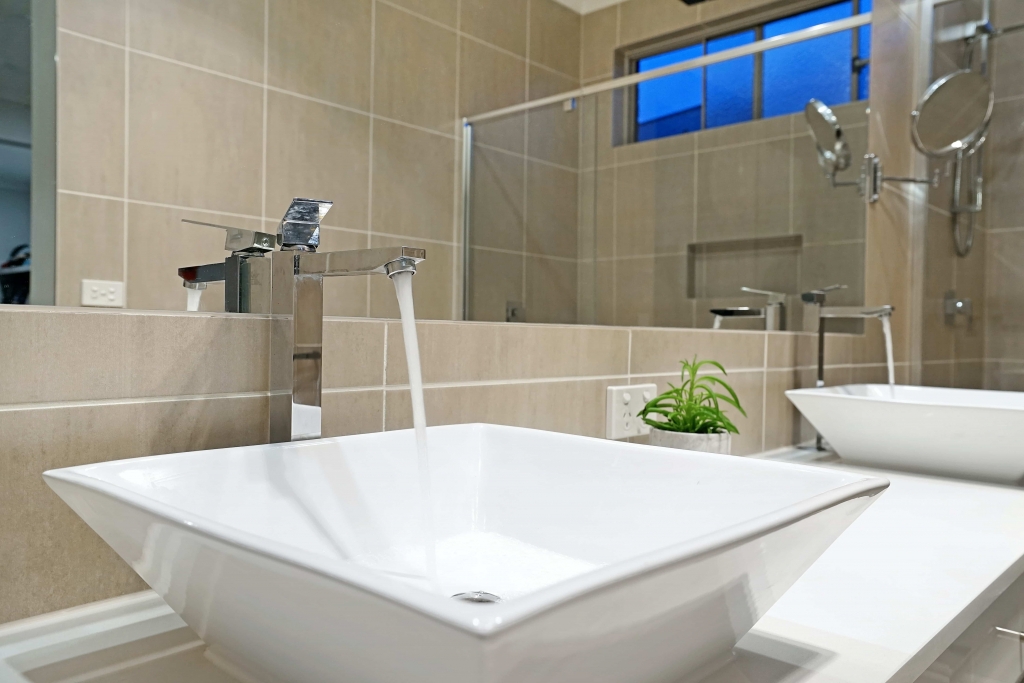 If your home has two or more bathrooms and all of them are in need of remodeling, it makes perfect sense to start with the largest, most frequently used primary bathroom. Or is that the case?
Unless you are an extremely skilled do-it-yourselfer, your first bathroom remodeling project will be an education. Accidents will occur. Paint will inevitably spill. Toilets are prone to leak. Rather than beginning with the largest bathroom, begin with a smaller one: a powder room or a children's bathroom. Due to the smaller size of these bathrooms, remodeling them is easier, less expensive, and faster.
Bathroom and even kitchen remodeling both have a negative impact on homeowners in terms of misery, missed deadlines, and high costs. Given the staggering cost of remodeling, it pays to think creatively and look for more cost-effective alternatives. Not only will you have a clean, bright, and functional bathroom after a low-cost and lean bathroom remodel, but you will also have significantly more money in your bank account than homeowners who chose the more expensive, wasteful route.
Suggested Read: 8 Easy Ways to Remove Bathroom Smells