Here are all the reasons why invest in Batangas over the busy metro and all the opportunities that await you in this province.
---
Batangas is most known for its strong "kapeng barako" and distinct Batangueño accent. Its strength, however, is not only tasted nor heard. Did you know that this province has also an equally robust economy which makes another aspect worthy to explore?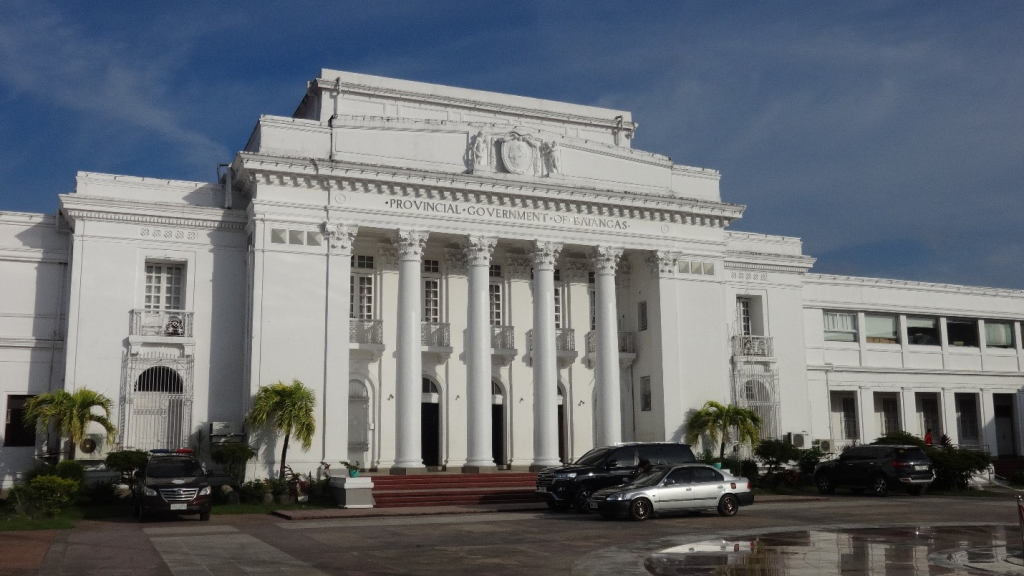 Batangas is among the five provinces of the CALABARZON Region. Its 30 municipalities and four-component cities are home to 2.9 million Batangueños as of the 2020 Census. Inhabitants rely mainly on rich livestock-raising, agriculture, aquaculture, and small– or large-scale industries for their livelihoods. Meanwhile, Batangas City, the provincial capital, is tagged as the "Industrial Port City of CALABARZON" and is recognized for its fast-growing urbanization. Industries and companies are mounting, creating more employment and spurring the province's economy further.
With its two-hour driving distance from Metro Manila, it is not surprising that Batangas is an emerging favorite location among business and property investors looking for an alternative after the already congested country capital. If you are thinking about where to grow your next investment ventures, here are the top reasons to convince you why Batangas is an ideal choice.
Batangas has promising economic potential.
Last year, CALABARZON posted a significant 7.6 percent economic growth recognized among the fastest in the country. The Philippine Statistics Authority said manufacturing led the increase at 11 percent — a rebound from the 11.7 percent decline in 2020. It is undeniable, therefore, that Batangas has greatly contributed to the region's economic growth because of its auspicious manufacturing, commercial and industrial scene. Based on its socio-economic profile in 2021, Batangas' top 50 business establishments have generated total gross revenue of PHP126 billion.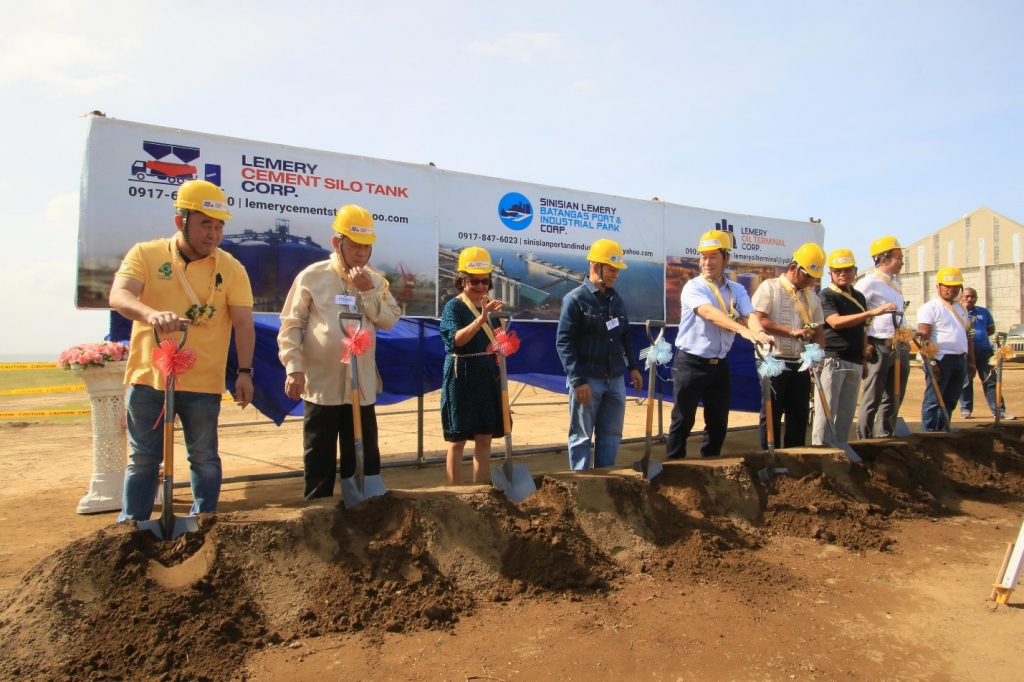 PSA's data further showed that construction, as well as mining and quarrying, are the industries with the highest growth in CALABARZON. Narrowing down to the provinces, Batangas' economic potential in these industries shines the most. Batangas City and two other municipalities in the province are abundant in cement raw materials while more cities and municipalities, including Lipa City, are known for their supply of concrete aggregates.
The natural riches of Batangas which add up to its economic potential are backed by the Mines and Geosciences Bureau (MGB). The bureau surveyed the presence of deposits containing gold, copper, lead, and zinc in the cities of Batangas and Lipa and six other municipalities in the province.
The economic performance of Batangas also gathers national recognition. Last year, Batangas City ranked 7th on the Overall Most Competitive Cities and Municipalities Competitive Index awarded by the Department of Trade and Industry. The ranking was based on the total scores of the cities and municipalities' economic dynamism, government efficiency, infrastructure, and resiliency.
Economic zones and industrial parks are plenty in Batangas.
The economic potential of Batangas is developed and sustained through business zones. These growth centers gather companies, industries, and employment opportunities altogether. Its abundance in the countryside is one of the magnets that attract investors.
Batangas has a total of 47 economic zones and industrial parks according to its socio-economic profile in 2021. This means that if you invest in Batangas, you will have several options on established economic zones and industrial parks where your business can thrive.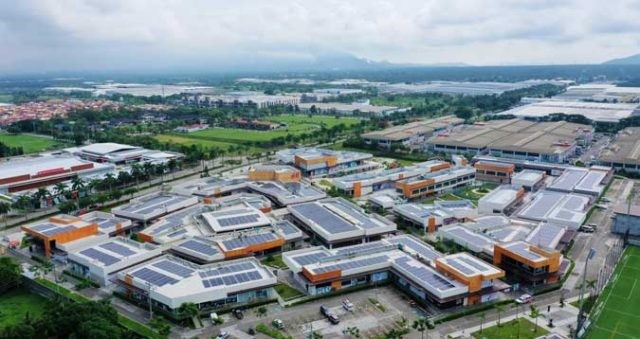 Ten out of 14 operating economic zones in Batangas are Morong Special Economic Zone which notably includes the First Philippine Industrial Park, Light Industry and Science Park IV, and Cocochem Agro-Industrial Park. Batangas also steal the spotlight for being the location of the nation's very first Knowledge, Innovation, Science and Technology (KIST) Park, which continues to usher the region's economic growth and industrial productivity. It further made history as its industrial readiness has paved the way for the establishment of petrochemical complexes, the Philippines' first power plants using natural gas. 
Infrastructure development in Batangas works hand in hand with its vibrant economy.
A smart investor like you should consider a location's infrastructure readiness before deciding that it is the best alternative to Metro Manila. You need not travel far as Batangas is packed with what you are looking for. It has quality roads, public transportation, ports, terminals, and power supply that can propel all business processes. 
On transportation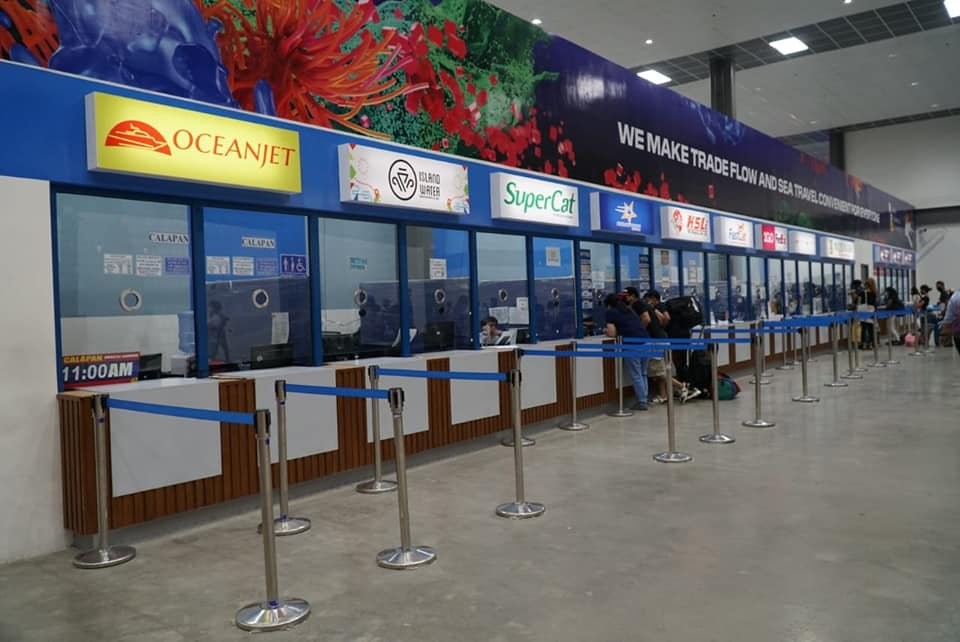 Batangas City stays true to its moniker as the region's "Industrial Port City" with the opening of the PHP1.5 Batangas Port Integrated Passenger Terminal (BPIPT) on June 15. The world-class infrastructure doubles the previous passenger capacity of the terminal, increasing it to 4, 000 people at any given time. Convenience is also assured in the wide and fully air-conditioned facility complete with a state-of-the-art LED display used to inform passengers of the ship details leaving or arriving in Batangas Port within the next two to four hours.
Seamless travel in Batangas is also achieved with its roads and linkages. According to the condition rating of the Department of Public Works and Highways (DPWH), national roads and bridges in Batangas have good and fair conditions. Another thing you will love about Batangas is its connectivity to the South Luzon Expressway (SLEX) and the Southern Tagalog Arterial Road (STAR) which makes it all the more accessible to Metro Manila.
Road developments in the province also keep on growing with the Section 1 of Manila-Batangas Bypass Road in Lipa as the latest addition. The two-section road project is composed of six lanes. Once it is fully completed, it will ease traffic in Lipa City and at the same time contribute to its economic growth.
On power supply
The National Power Corporation (NPC) meets the power requirement in Batangas through four power distributors including Batangas Electric Cooperative (BATELEC). While all villages in Batangas are energized, the province continues to push for better services. The green light for the power supply agreement of the BATELEC II with Bac-Man Geothermal Inc. is one of the recent developments that put Batangas next to Metro Manila in terms of investment locations. The Energy Regulatory Commission (ERC)-approved agreement will ease power interruptions in the cities of Lipa and Tanauan as well as in 15 municipalities covered by the electric distributor.
Population in Batangas is increasing.
If you are planning to build a business or start a real estate investment, you must not forget to check the location's population. The more people in the area, the more are the clients for your business and occupants for your property.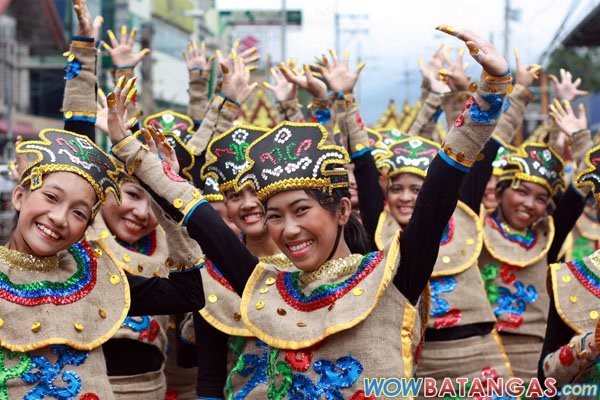 The demand for any of your investments is assured in Batangas. Population growth in this southern part of Luzon is increasing with a 2.4 percent annual population growth rate from 2010 to 2020. The Philippine Statistics Authority (PSA) also projected Batangas' annual population growth at 2.4 percent. Moreover, a large chunk of the population is residing in the provincial capital, Batangas City, with 329,874 in 2015 and 351,437 in 2020.
Among many other reasons, the thick population of Batangas City makes it a sound location for real estate investments. Fortunately, you can now make a valuable investment in Batangas with Camella Batangas City, a top-notch house and lot development from Camella Homes. Investing in Camella Batangas City now will provide you with many rewards in the future. With the increasing population in Batangas City, there will be more demand for housing which promises you rental returns.
Batangas takes pride in its human capital.
Batangueños, because of their distinct Tagalog accent, are viewed as brave and strong. Is it a reflection of their strong-tasting "kapeng barako"? Or because of the fan knife called "balisong" some people in Batangas still use to carry? The bravery of Batangueños is not only defined by these iconic trademarks. It is further evident in their risk-taking behavior, positive outlook, and resilience they contribute to the work world.
People are one of the valuable assets of Batangas. Hiring competent employees for your business here will not be a problem as you have a pool of educated and skilled Batangueños to join the labor force.
The province is among the places in the country with the highest literacy rate at 96.5 percent. The high level of proficiency among its people also makes Batangas City a successful information and communications technology (ICT) destination and a digital industries investment hub. Batangas City's digital roadmap said stakeholders are targeting to open 10, 000 fresh employment opportunities for ICT-BPO for 2025. This will increase by 5, 000 for 2027 and another 10, 000 for 2030.
Batangueños have proven their resilience time and again. Despite that it had been through the pandemic and the Taal eruption, Batangas was able to recover in terms of employment. It registered a 1.37 increase in employment from 132, 008 employees in 2019 to 133, 815 in 2020.
Batangas is generally peaceful.
The overall peace and security in Batangas is another factor investors and business people are attracted to. Despite the economic progress and population growth, Batangas managed to maintain a safe and protected environment for investors and residents alike.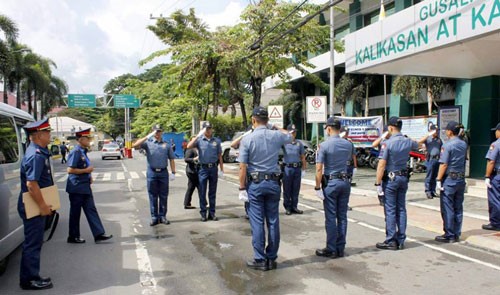 The Batangas Police Provincial Office stressed the decline in the crime rate last June 2 during the Provincial Peace and Order Council (PPOC) meeting. The law enforcers said the dip is seen in focused crimes including murder, theft, robbery, physical injuries, and homicide for the past months of 2022. It also remains serious in the war against drugs, which is also among the hindrances to the economic development of a certain location. From April to May this year, the police seized PHP3 million in its anti-illegal drug operations alone.
With its peace and order situation, Batangas does not only make an ideal destination for investors but also home-hunters. To make sure that you get a safe property investment in Batangas, include only the best in your options. You can have a secured start-up house and lot investment with Camella Lipa, a Mediterranean-inspired community in Lipa City, Batangas if you want easy access to major thoroughfares like the STAR Tollway. Camella Malvar, a Spanish Mediterranean-inspired community, is another option you have if you want to live in a laidback and vibrant countryside.
Many popular tourist destinations are found in Batangas.
The province of Batangas has managed to balance the economy and its natural gifts. It made the two sectors work together without the risk of one disrupting the other with strategic tourism programs. Last year, the province saw more than a million domestic and foreign tourists, the data from the Provincial Tourism and Cultural Affairs Office said.
Batangas has everything you are looking for – from beaches, and islands to mountains. Topping our list of the must-see places in Batangas is Nasugbu, a popular beach spot in the country. Here, can get as much fun as you like on the beautiful beaches of Calatagan, Matabungkay, and Calayo. You can also get the best accommodation with resorts like the Terrazas de Punta Fuego, Pico Sands Hotel, and Canyon Cove Hotel and Spa.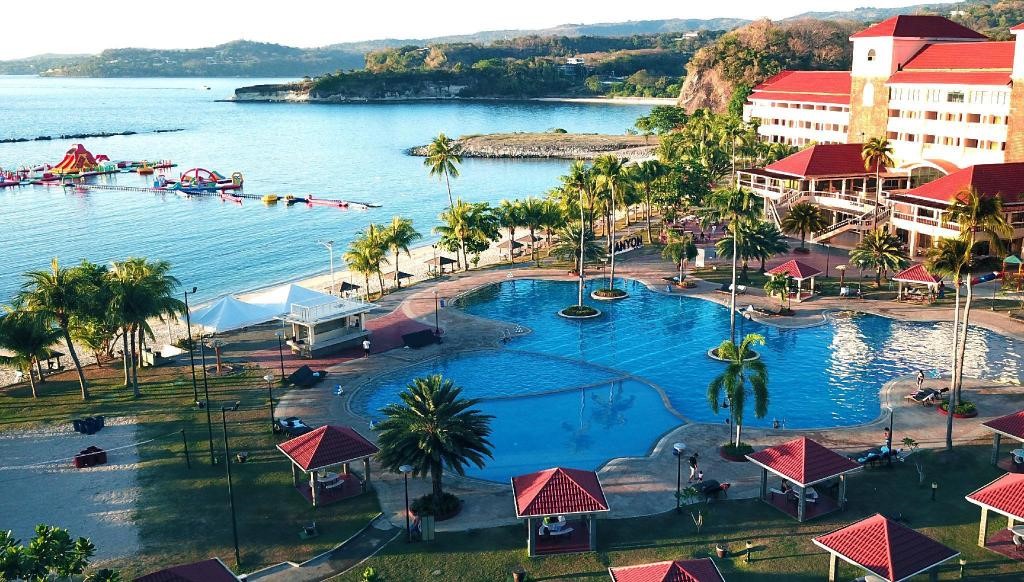 If you love water too much, you can seize your stay in Batangas with a trip to Anilao. This diving spot, which is now a marine protected sanctuary, is within the municipality of Mabini. It is frequented by tourists for its abundant and colorful underwater surprise.
There are more tourist destinations to explore in Batangas like the famous Taal Volcano, as well as the Sombrero Island, Fortune Island, and Mt. Batulao, to name a few. These tourist attractions help the economy of Batangas roll as it opens business and employment opportunities. This is yet another reason why Batangas makes an ideal investment location next to Metro Manila.
Valuable investment with Camella Homes in Batangas
The process of investing your hard-earned money must be done with utmost care. An investment with Camella Homes in Batangas is a wise decision you can make to grow your assets.
Whether you are looking for a family home or a long-term investment to generate passive income, Camella Homes is perfect for you. Start your investment in the business and commerce center, Batangas City, where Camella Batangas City is located. This premier house and lot development offer a balance of nature and urban lifestyle which will suit you and your family's needs.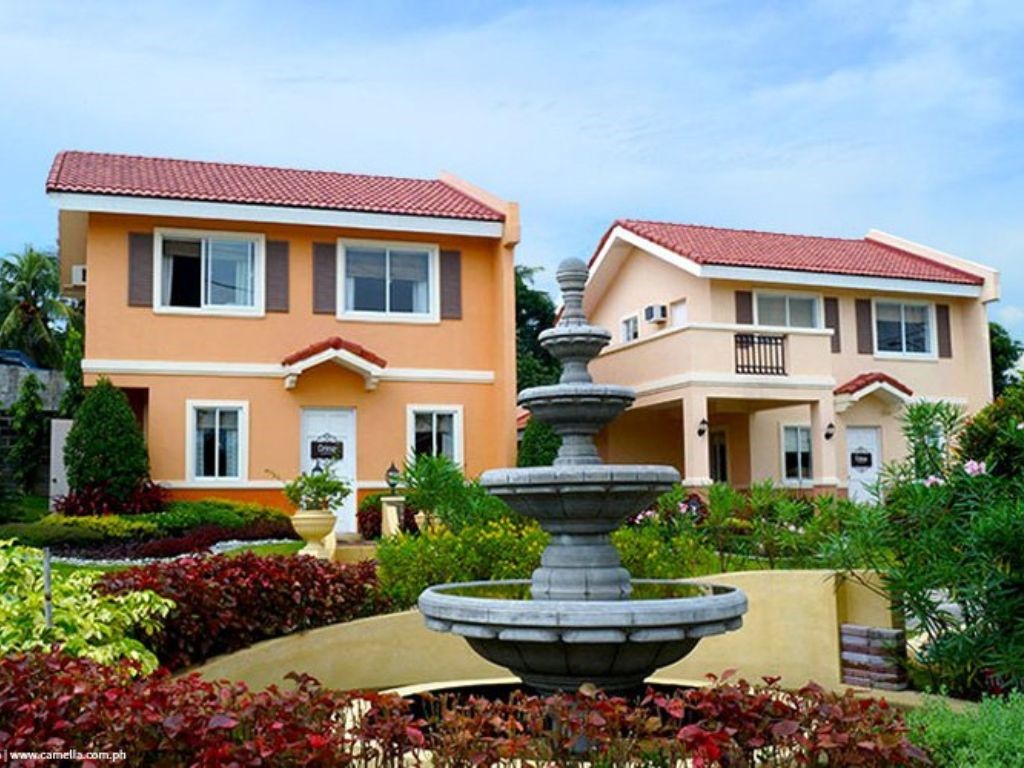 Camella Batangas City offers a wide selection of house models you can choose from depending on your investment plans. The neighborhood is packed with quality and world-class amenities your family can enjoy. Your future community has a swimming pool, clubhouse, jogging trails, landscaped parks, and tight security which can also help you easily position your property to prospective clients. Moreover, it is located near key areas like schools, business districts, malls, hospitals, and tourist destinations. This will certainly be a feature your family or occupant would love about!
As an investor, you will also not think twice about putting your money in a property in Camella Batangas City. Its location in an economically performing and among the largest revenue-earning city will assure value appreciation. To realize your investment plans, you can check available house and lot for sale in Batangas here.