Why live in Batangas City? Here is everything the locals love about their hometown and all the reasons why tourists keep coming back.
---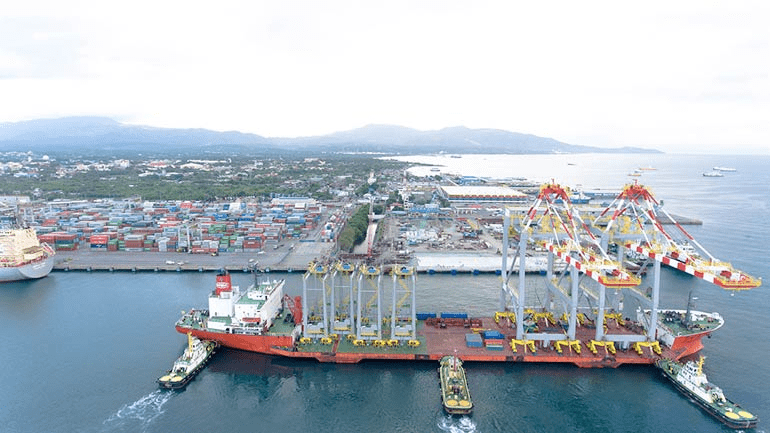 Batangas City is a peaceful haven and a famous getaway spot that is rich in culture and history for those who want to escape the bustle of the city. More than promising a province life with a cleaner environment and fresher air, Batangas is also one of the country's growing cities because of its emerging industrial center, earning its title as the "Industrial Port City" of Calabarzon. 
Batangas offers suburban comfort and urban convenience.
Batangas Province is also known internationally because of its different recreational spots. Some of them include the beaches in San Juan and enchanting old churches. But the province is more than just a vacation spot because it has grown to be an ideal location for families to settle in.
It has a lot in store for Batangueños and tourists from the big cities of Metro Manila such as Quezon City, Manila City, Makati City, Mandaluyong City, and other nearby Provinces like Laguna, Cavite, and Quezon.
This beautiful city is also home to Calabarzon's special economic zones that house big companies, commercial and business centers, and industrial parks. As a result, there are more career opportunities for the locality. Batangas is also home to top universities, health facilities, and other urban conveniences.
Though beyond the bigger metro, you can still enjoy the city life in the province. Additionally, if you want good food, Batangas is abundant with restaurants, pastry shops, and shopping malls for your diverse options.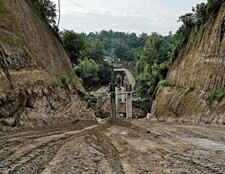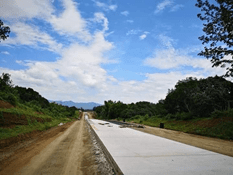 Infrastructure developments make Batangas more accessible.
With the Star Tollway and South Luzon Expressway (SLEX), going to and from Batangas City is more accessible and faster. As a result, accessibility has become one of the reasons why many buy a property and choose to settle down in Batangas.
Star Tollway-Pinamucan Bypass Road
The said project is a 19-kilometer bypass road that will ease the traffic in Batangas City. In addition, it has a 179-meter long bridge runs across the Calumpang River that will connect to the various Barangay of Tinga, San Pedro, Dalig, Dumantay, Sampaga, Dumaclay, Sirang Lupa and Libjo. While the Phase 2 project starts in Sirang Lupa, San Isidro, Mahabang Dahilig, Tabangao Ambulong, Tabangao Dao, Pinamucan Proper, and exits Pinamucan Ibaba. Lastly, the project aims to ease the traffic congestion in the Province Batangas.
Batangas City-San Pascual-Bauan Diversion Road
This project is already open to the public last May 2021. The developmental project will reduce the grueling traffic during rush hours. Because of this, the two hours travel from Batangas City to Bauan will now take 10-15 minutes only.
Lobo-Malabrigo-Laiya-San Juan Road
The Lobo-Malabrigo-Laiya-San Juan Road project is something all the beach lovers out there will appreciate. That is because this project is a 22.16-kilometer road that will connect the municipalities of San Juan and Lobo in Batangas. Aside from the easy access to the different resorts, beaches, and diving spots, it also aims to promote tourism in Batangas Province.
Batangas has institutions for quality education.
Aside from that, located in Batangas City are the best quality education institutions that are renowned not just in the Batangas Province but also in other parts of the country. For example, there is the Batangas State University and Lyceum of the Philippines University – Batangas. Also in the area are De La Salle Lipa and Polytechnic University of the Philippines – Sto. Tomas is just minutes away from Batangas City.
In addition to that, it's a jam-packed city that has a clean and green environment. The relaxing ambiance is a perfect place to raise a family or to start-up in life. The lower cost of lifestyle is also one of the benefits to choosing Batangas City as your next home.
Batangas is home to many places of worship.
The province hosts many places of worship that attracts local devotees and tourists alike, such as the following:
Minor Basilica of the Immaculate Conception
Parish of the National Shrine of Saint Padre Pio in Sto. Tomas
Minor Basilica of St. Martin of Tours in Taal
San Sebastian Cathedral in Lipa City
Mt. Carmel Chapel in Lipa City
Immaculate Conception Church in Bauan
Caysasay Shrine and Sta. Lucia Well in Taal
San Rafael the Archangel Church in Calaca
Caleruega Chapel in Nasugbu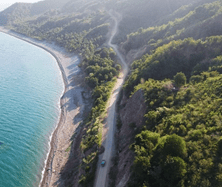 Batangas houses beautiful tourist destinations.
In addition to that, the different diving spots and beaches are just a quick trip away:
Fortune Island in Nasugbu
Laiya Beach in San Juan
Masasa Beach in Tingloy
Matabungkay Beach in Lian
Isla Verde
5 Underrated Tourist Spots In Southern Luzon For Adventure-Seekers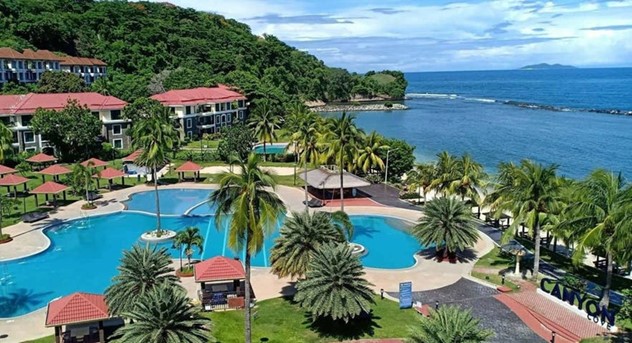 Batangas has prospering agriculture and industry.
A lot of business opportunities investors in Batangas. In fact, big companies with industrial parks also offer employment with high compensation and benefits.
Your Batangas experience will also not be complete without having a taste of kapeng barako, a staple product and trademark coffee variety from the province. In addition to coffee, Batangas produces rice, sugarcane, coconut, and one of the suppliers of Batangas Cow.
Travelers from the regions also benefit from the Batangas International Port. As a result, it makes transportation and logistics convenient by making deliveries faster and highly accessible to the neighboring towns of Bauan, San Pascual, and Mabini.
Batangas couples progress with tradition.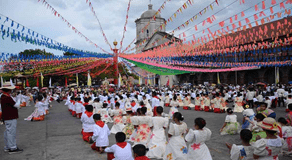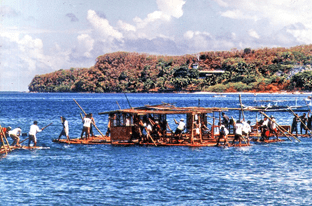 Batangas is recognized because of its culture, tradition, and its significance to Philippine history. To celebrate, locals host the following events every year:
Sublian Festival: It is celebrated in honor of the Holy Cross on July 23.
Balsa Festival in Matabungkay, Lian: It is celebrated to honor Saint John The Baptist on June 24.
Tapusan Festival in Alitagtag: It is celebrated on the last day of May, honoring the Holy Cross.
Maliputo Festival in San Nicolas: It is celebrated every 8th day of August.
Kambingan Festival in Tuy: It is celebrated on August 12.
Parada ng Lecon in Balayan: It is celebrated in Balayan, Batangas on June 24.
Calacatchara Festival: It is celebrated every October in the town of Calaca, Batangas.
Ala Eh! Festival: It is celebrated during the Founding of the Province on December 8.
Batangas is home to heartful delicacies.
The province's delicacies is also one of the best. Some of the famous ones are the following:
Batangas Lomi
Bulalo
Gotong Batangas
Tapang Taal
Tamales
Bikong Batangas
Atcharang Calaca
Kapeng Barako
Panutsa
Bagoong Balayan
Deep-Fry Tawilis
Sinigang na Maliputo
Sinaing na Tulingan
Tinapa
Explore beyond Batangas and discover the Philippines through its cuisines:
Must-Try Filipino Food Trip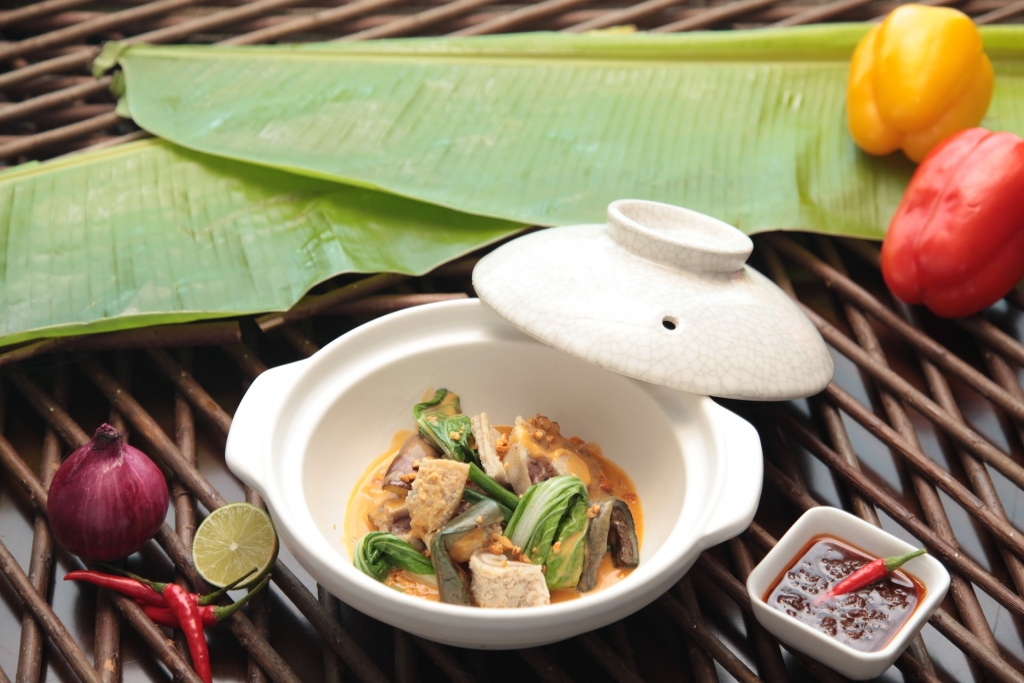 Batangas City is indeed a haven that keeps on giving.
If you are looking for a home to settle down in the future, you might want to consider Camella's house and lot for sale in Batangas. And for more information, you may check our catalog for your desired property for sale or get a sample computation now.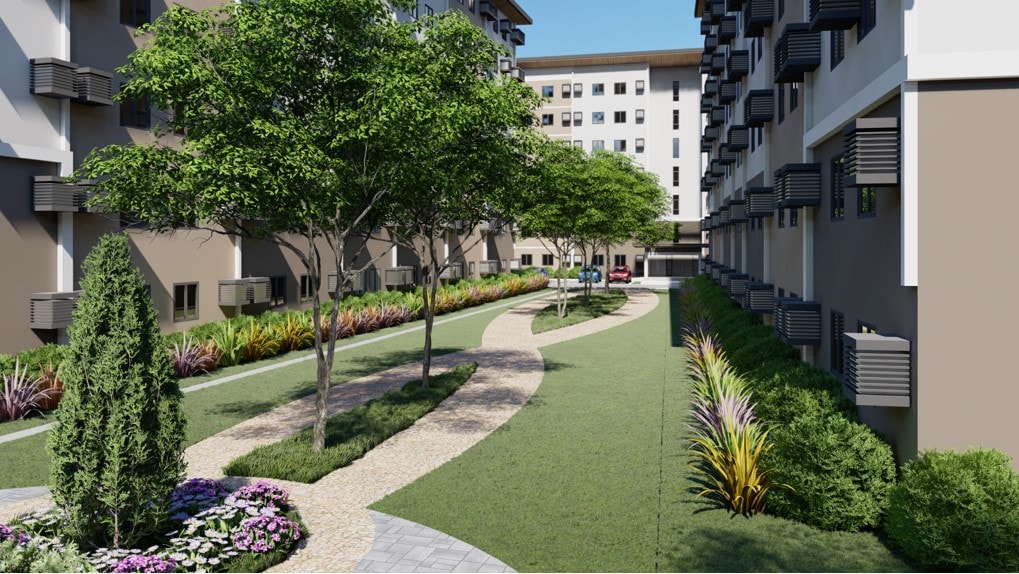 Find an investment and vacation home in Batangas!
Check out Camella's condo in Lipa, Batangas.
By: Marinela Umali