Kitchen Countertop | In the Philippines, a condominium is a safe and convenient real estate investment. If you recently got one for yourself, are planning to invest in a condominium for sale in the Philippines, or want to remodel your unit, you should know by now the design you wish to pursue.
A homey atmosphere in your real estate property results from the harmony of every material present. It is therefore essential to consider the suitability of materials for your space.
The Kitchen
The kitchen is the heart of a condominium unit, with the countertop taking up the majority of the space.
When selecting a material for your countertop, you must consider several factors, including quality, durability, and aesthetics.
Will you go for marble? How about granite?
Find out the features of each kitchen material below and decide which will work for your Condo.
Quartz
Well-known for its durability and beauty
This countertop material is known for its durability and beauty.
A non-toxic, non-porous material, quartz is made up of 93 percent quartz particles along with other minerals.
This material will not disappoint when it comes to maintenance. Its non-porous quality makes it easy to clean without additional cost as it does not require a protective coat sealant.
What more to like?
Quartz comes with different design options you can pick from depending on the pattern and color that best matches your kitchen cabinet and accessories.
Quartz slabs' prices vary according to the brand and qualities. In the Philippines, slabs of this material will cost you PHP5, 000 to PHP15, 000 per square meter, according to Stone Depot.
Granite
100 percent natural rock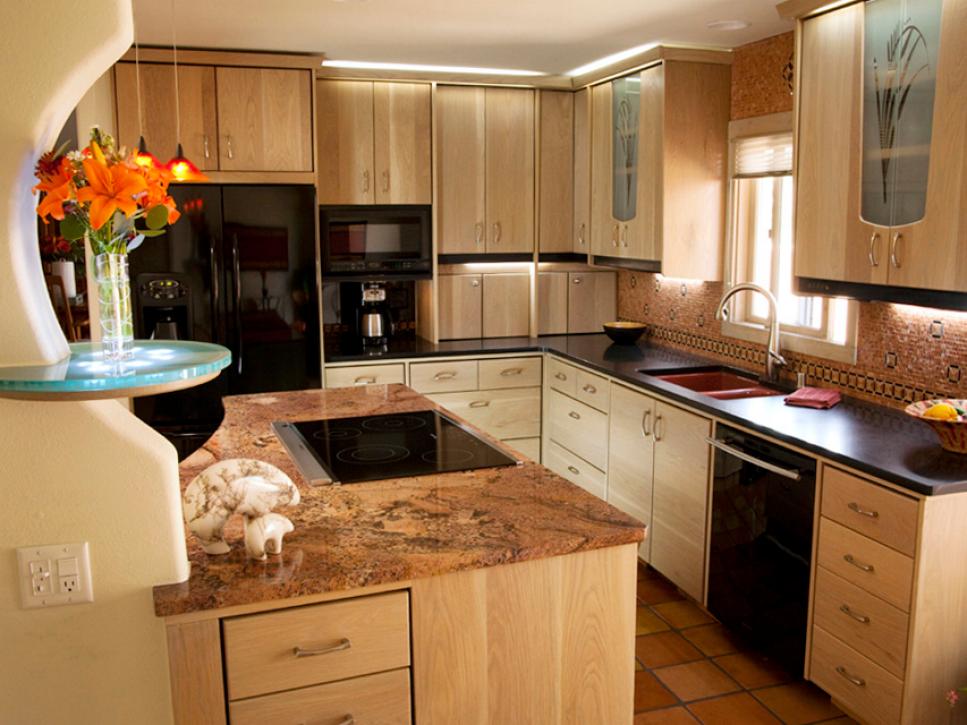 Quartz and granite always end up in the top two best countertop materials leaving some homeowners torn. While quartz has its features to boast of, granite also has its own, making it into several condominium kitchens.
Stone Depot said granite countertop cost ranges from PHP5, 000 to PHP50, 000 or even more.
Granite is 100 percent natural rock. Thus, you can bank on its durability. If you want this material with increased durability, you should go for darker-colored ones as manufacturers say it is denser and less porous.
According to Forbes Advisor, granite is scratch resistant and doesn't damage easily.
However, it needs to be sealed yearly for its protection. Granite's nature's color palette can also add to your unit's aesthetic value.
Marble
Its durability lasts for more than 100 years.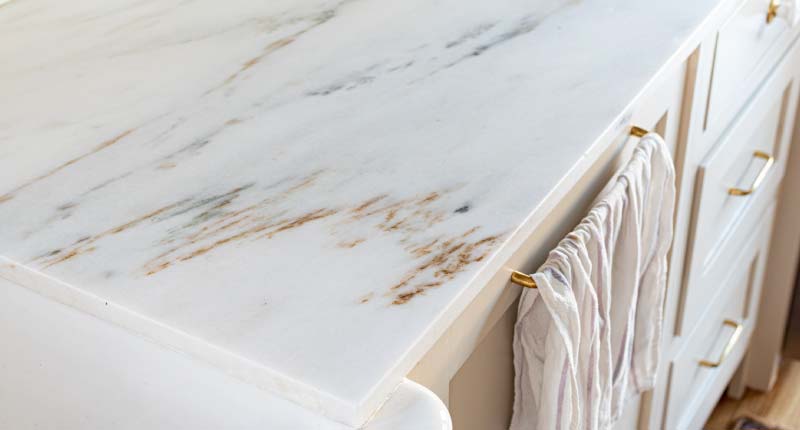 If you want a unique alternative to quartz and granite, marble is the answer.
With color options ranging from black, white, green, and pink, this material adds more character to your kitchen with the different types of its veining. It is generally available and gives you ease for maintenance.
According to the National Association of Homebuilders, marble can also take pride in its durability as it can last for more than 100 years.
Marble makes a more convenient countertop material if you frequent the kitchen for cooking and baking. Although it is not heat resistant, its surface is best for cooking because of its naturally cool property.
For your budgeting reference, marble is sold at an average of PHP8, 000 per square meter in the Philippines.
Solid-surface material
Easy-maintenance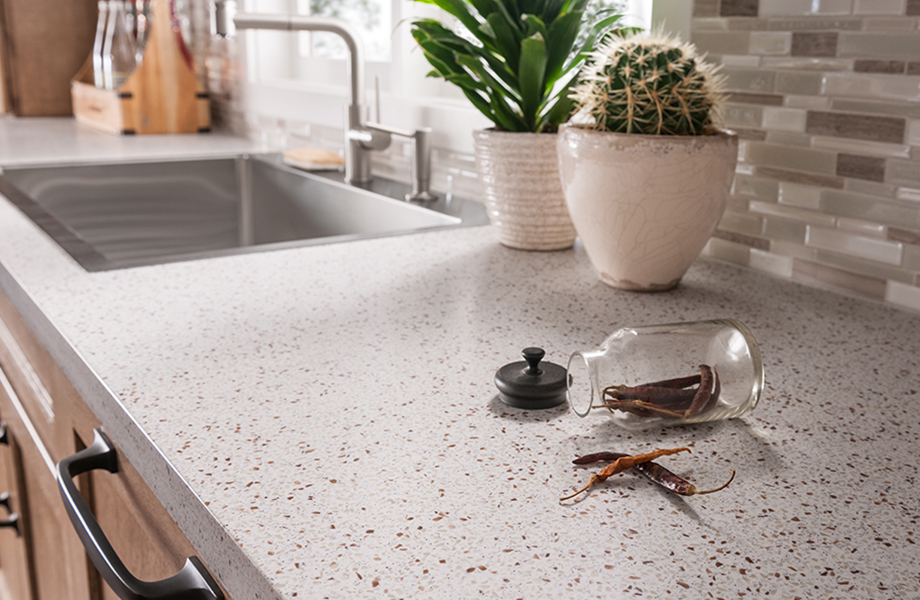 Do you want to upgrade your unit with a natural stone design without breaking the bank? You can achieve this home renovation plan by replacing an expensive stone countertop with its more affordable look-alike: a solid-surface material.
In the Philippines, the cost of this material averages from PHP5, 200 to PHP7, 600 per square meter.
Made of 33 percent binding resins and 66 percent minerals, solid surface materials make a reliable base and are almost non-porous.
It is easy to maintain and will not need sealing products. While it can easily cut or scratch, replacement materials and patch repairs are widely available.
Ceramic Tiles
Easy installation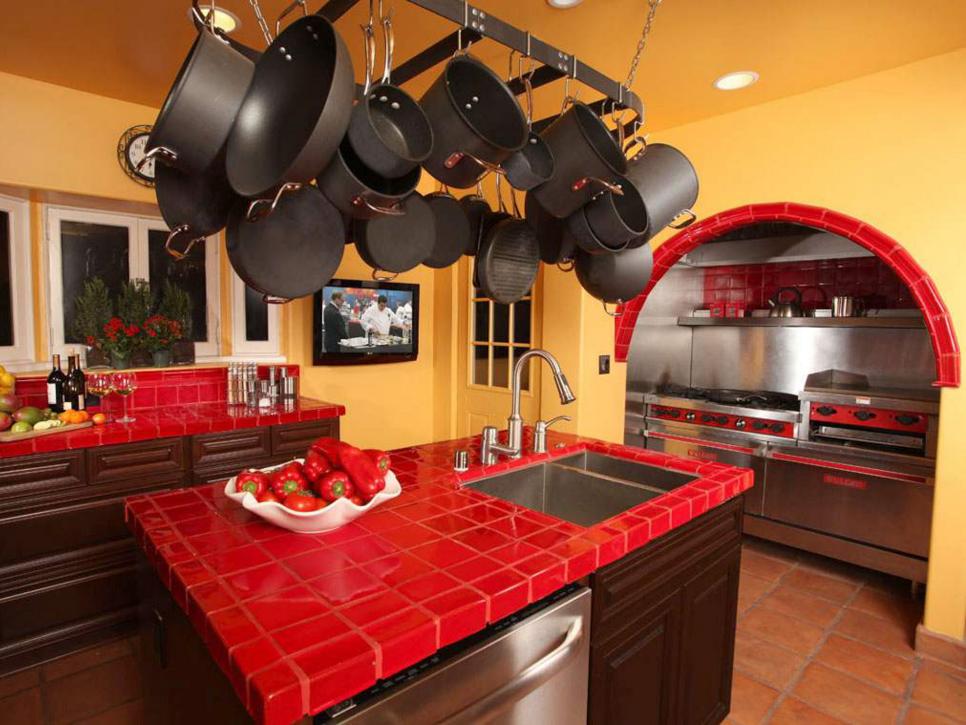 Ceramic tiles are one of the most popular kitchen countertops in condominiums and home residences in the Philippines. The availability of its different colors, sizes, and shapes will allow you to choose what goes best for your condo theme.
Ceramic tiles can also match your budget, big or small, with the lowest average price at PHP500 to the highest at PHP5, 500.
If you want to include a literal personal touch for your unit, tiles are the best material as it is DIY-friendly.
The easy installation of this material will also benefit you in the long run if your tiles, vulnerable to cracks and chips, require replacement.
Butcher Block
Natural look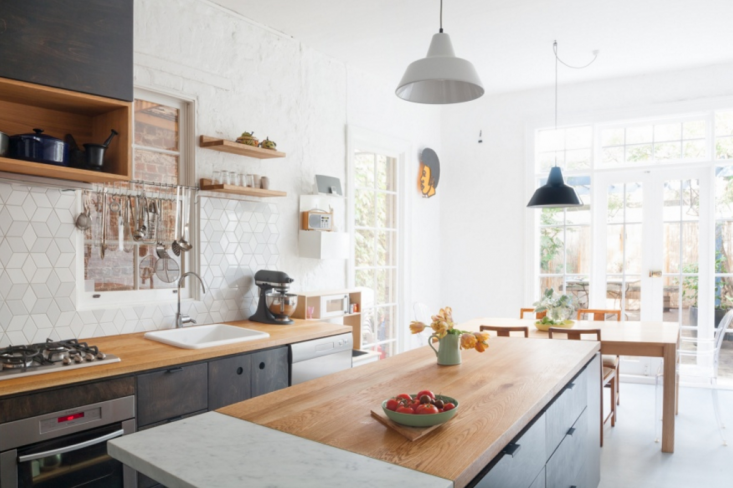 If you want to achieve a "Team Kahoy" design trend that emerged through the Facebook page Home Buddies, this material is what you are looking for in your kitchen countertop.
Butcher block gives your kitchen a rustic, natural look with several aesthetically-pleasing types and colors you can choose from.
This environmentally sound option goes beyond its wow factor, as butcher block countertops can last for a lifetime if taken care of properly.
Why invest in kitchen countertop materials?
Financial resources are a must if you are planning on renovating your condominium. The best materials for kitchen countertops are often offered at reasonably high prices.
But choosing these quality materials can give you a good return on investment in no time. For one, a kitchen countertop made from high-end material can boost your condominium's appeal to potential renters.
Also, if you prepare an impressive kitchen for them, you can charge higher rent to maximize profit.
ROI is not only assured through property upgrades but by choosing the right condo developer to start with.
If you want to invest in a condo in the Philippines, you can never go wrong with Camella Manors Bacolod.
Make a valuable investment with Ready-for-Occupancy in Camella Manors Bacolod.
Camella Manors Bacolod, a pine estate community, located at Cordova-Buri Road, Barangay Mandalagan, Bacolod City, promises convenience and accessibility. This residential development has three buildings in a 48-hectare township.
Camella Manors Bacolod makes both a valuable home investment and rental property. If you invest in Camella Manors Bacolod with leasing in mind, you can expect assistance from Vista Leasing Services for easier transactions.
Investing in this top-notch pre-selling condominium with Camella gives you value-for-money quality as it has complete amenities that support your modern lifestyle.
It has features that put you first, and your potential renters will love it.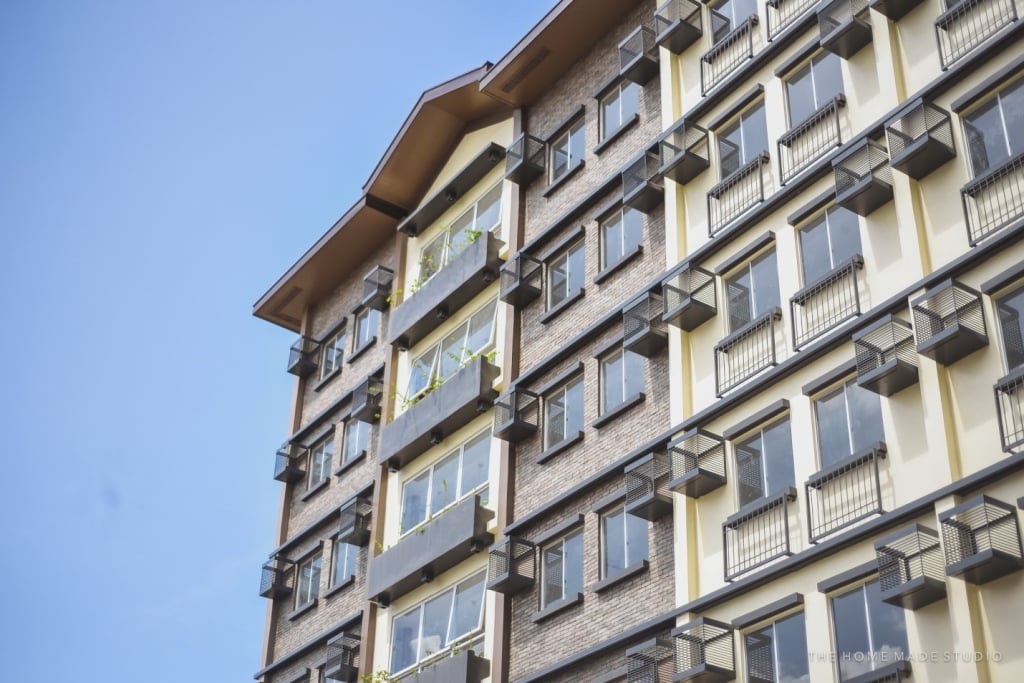 Camella Manors Bacolod has:
All-in amenities and 24/7 security
Verdant living space
Open spaces
Accessibility to all lifestyle needs
Nearby tourist spots
Pet-friendly community
Camella also offers condominiums for sale in different parts of the Philippines.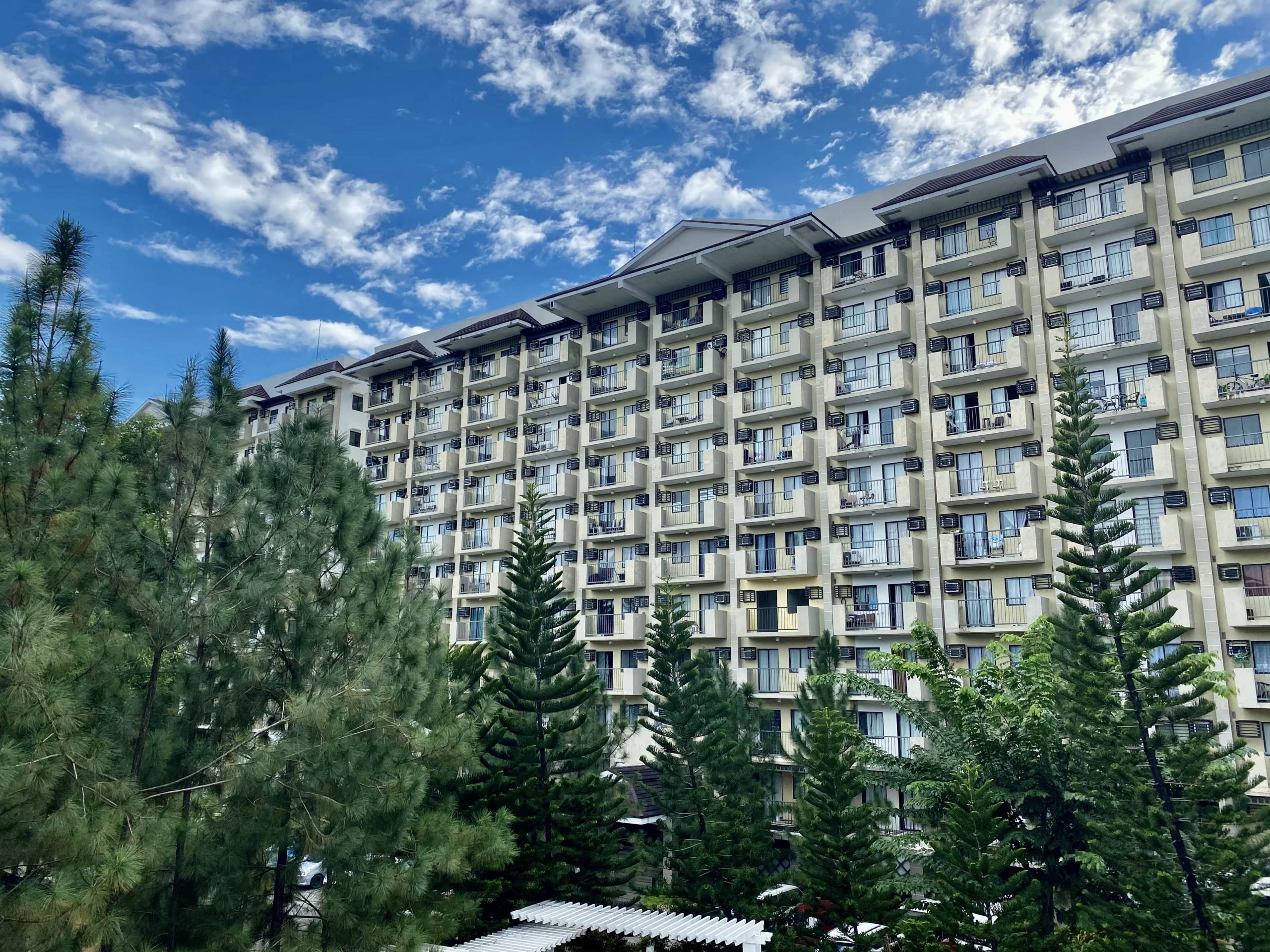 Check out our Condo for Sale Properties
Discover our condo for sale properties in the Philippines