Some homes have a traditional interior design while others embrace modernity. On the other hand, there are homeowners that try to combine these two styles of interior design and create something that resembles a movement. This cohesive interior design is also called "transitional design."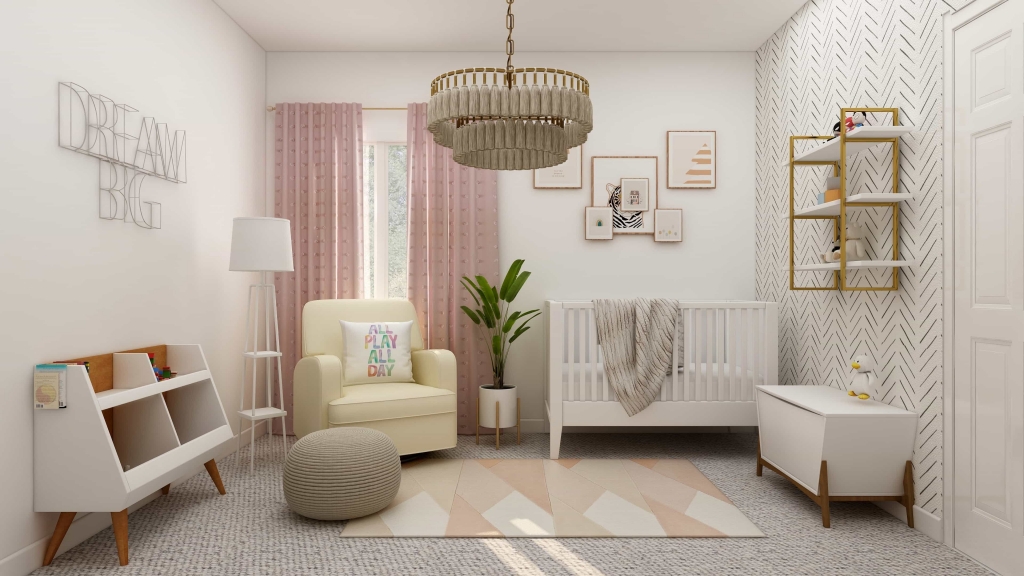 Transitional interior design is a design used by many nowadays because it is considered as having the best of both worlds. This interior design has a classy, but fresh, new feel to it. The balance of traditional and modern design is the key to achieving this interior design style for your home. However, transitional interior design is more than just combining two items that are used in traditional and modern styles.
What is Transitional Interior Design?
You can say that transitional interior design is a more updated look on traditional design. Millennials love this interior design because it is a way for them to create their own mark and have a punchy feel to the classic look people love. Transitional design can result in a room that possesses both masculine and feminine traits.
The transitional interior design prioritizes comfort and softness over function. This is why you will see neutral color palettes, comfortable furnishings, minimal accessories, and natural textiles and materials used in houses with this style. The contradiction created by transitional interior design results in simple sophistication, not grand but not too simple either.
How do you Create a Transitional Interior Design?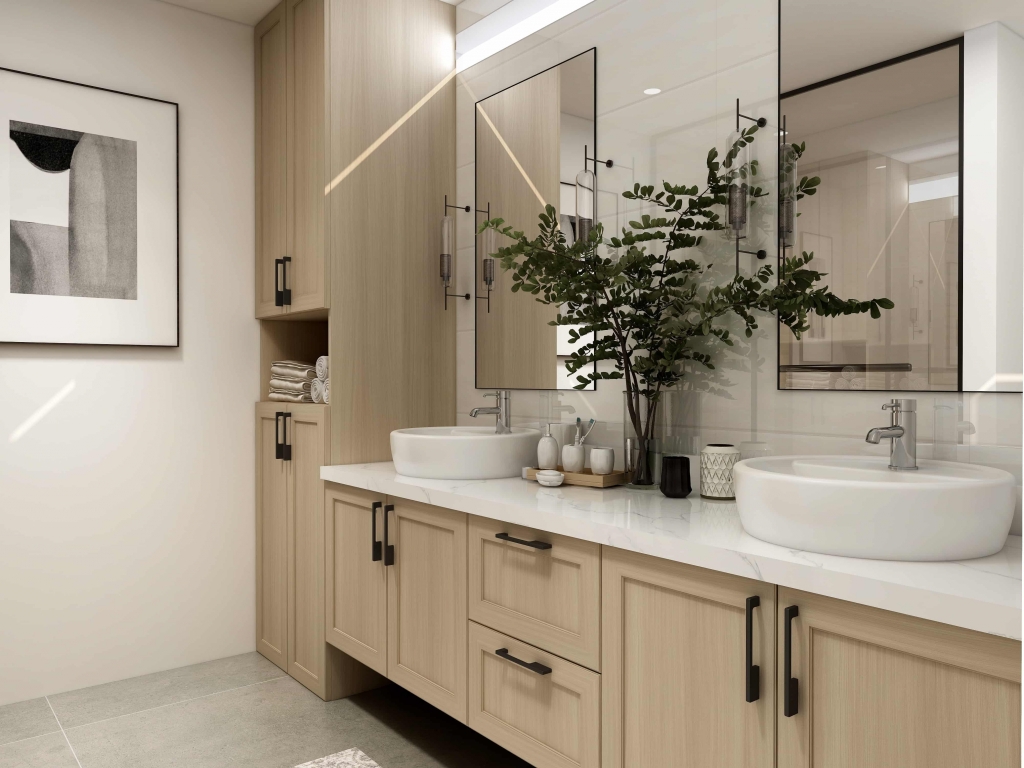 When choosing a color, go for a more neutral tone that emphasizes the line of your furniture. These colors might be simple, but you should also remember that transitional style is not plainly minimalistic. While you have neutral tones for walls and furniture, its accents should stand out, just like what you see in modern architectural designs.
Some of the accents you can invest in (but not limited to) are an antique coffee table, a chunky sofa with clean lines, or a chandelier that has a unique color than the rest of the room. When using accessories, you should limit them as much as possible and only choose necessary items that will stand out and be functional at the same time.
And if you're thinking about black walls, forget about it. Transitional interior design is about neutral colors and focuses more on texture and layering. What you can do instead is incorporate wood, bouclé, and glass in your design. You can also focus on having an art piece hung on your wall.
Creating a transitional style interior design per room
In the living room, the best way to incorporate a transitional interior design is by adding clean-lined furniture and warm but neutral fabric colors to your room. This style applies best if your house has traditional architectural features. You can also add a carpet for additional texture.
Kitchen
And when it comes to the kitchen, transitional interior design is achievable by shifting more into the modern side of this interior design. Contemporary pendant lights can be added to your kitchen island or replacing wood with steel countertops can do the trick. The kitchen interior is mostly traditional in a way due to kitchen cabinets so you have to learn more about the contemporary art of this design.
Bathroom
Metal, ceramic, and wood are the perfect addition to the bathroom. This makes the bathroom alongside modern floor tiles. Stoically traditional fixtures like a porcelain bathtub and pedestal sink can make the bathroom more traditional. To counter this, a digital wall clock, vintage artwork, or elegant antique items.
Dining Room
And when applying a transitional interior design in the dining room, it is best if you upholster modern chairs in traditional fabric. This makes the chairs the best of both worlds. Steel pendants with exposed lightbulbs are also effective in contrasting traditional dining rooms that many homes have.
Bedroom
In the bedroom, having a transitional interior design is as simple as having a high-ceiling bedroom with a singular color motif. The motif of the room should not be used as the main color, but as an accent to white and other neutral colors. Adding a carpet into the mix can also help make the bed your bedroom's focal point.
Transitional Style Furniture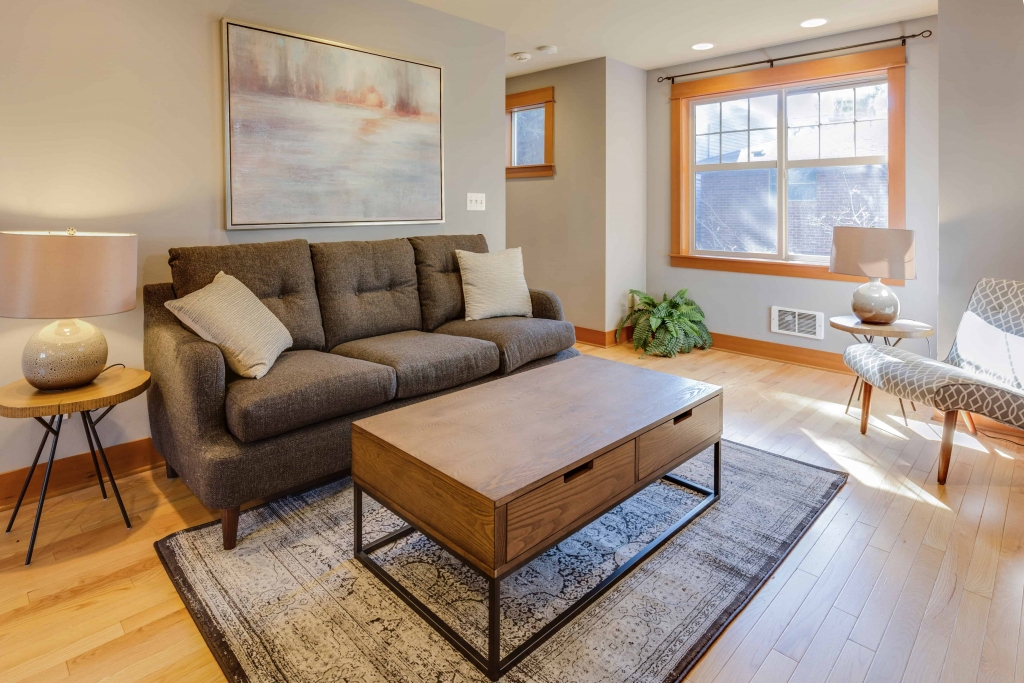 When applying transitional style furniture, you can never go wrong with a two-tone color palette for balance. Make sure that the shades of brown that your furniture has been as close to each other as possible. It is also best if you have this furniture made from one particular kind of wood. This way, everything can blend with each other.
Transitional Interior Design vs Other Styles
The traditional style is a major component in achieving the translational interior design look. The advantage that translational style has over a traditional one is it blends more with contemporary pieces. The combination of these styles provides a timeless design at home.
On the other hand, transitional and contemporary interior design share the same qualities. Technically, transitional style is technically contemporary because it is the combination of two contrasting styles. However, you can see their difference as contemporary and transitional has a different look, you just have to have a keen eye for it.
Design Trends to Spruce Up your Home
Prominent Home Design Trends to Spruce Up Your Home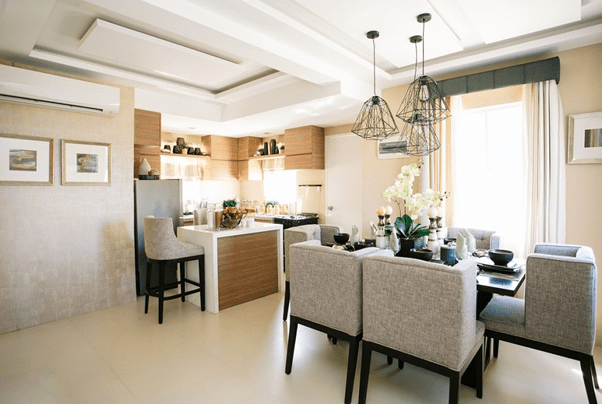 And if you're thinking of the difference between transitional and modern, you can say that transitional interior design applies minimalism, but only to a certain extent. Transitional style does not have to be super simple to the point where no decorations are present. You can say that minimalism balances out the traditional influence in transitional design.
Should You Opt for Transitional Interior Design?
If you cannot decide to be as extravagant as possible and live a minimalistic lifestyle, then yes. Do not think of transitional design as being indecisive or being neutral as it has a style of its own. That style is balance. The only question here is if the transitional style is still trending in 2022.
Yes, you can consider transitional style to still be in the loop this year, but not the point where you see this on Home Buddies. However, having style creates a timeless and classic design for your home without having to sacrifice modernity. Somehow, everyone's design preference reflects their personality and if you love the translational style, you probably are simple yet sophisticated.
Want to do a Mid-century Modern Design?
How to do Mid-century Modern Interior Design for your Home