Every house and lot owner yearns for an organized, systemic, and well-stocked pantry. A small corner where they can stock goods and ingredients could make them the happiest person on the planet.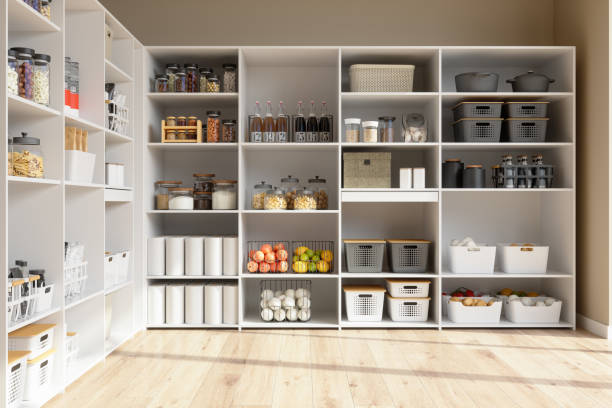 However, thinking about what to have for dinner or what to prepare for lunch is exhausting. So imagine, what more if you don't have the essential ingredients and you're forced to go to the grocery store?
Having a Pantry is a Savvy
Having a pantry will save you time, money, and energy! Not to note that it could also keep you from potentially ruining the family's meal because of a missing ingredient on a last-minute meal.
For that reason, why not make your way up on having a time-saving pantry? Find an available corner in your kitchen area or any part of your house. Then, ask for your spouse's help in installing shelves or drawers where you can organize your stocks.
Ingenious Organizers
Buy a couple of glass jars, circular containers, and innovative organizers. Use them for non-perishable foods and staples that could last an entire year. Add stickers to label each jar to help you quickly identify which. With all these organized and done, you are one step away from achieving a pantry that looks like an interior photoshoot straight from a home design magazine.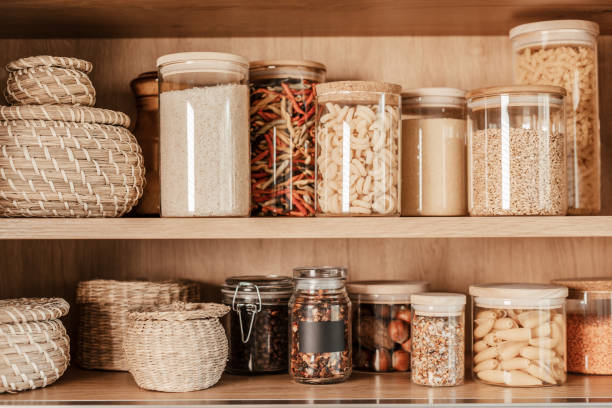 Wait! There's still one thing you should do aside from installing shelves and buying glass containers. What is it? The task is to fill your shopping cart with foods you will most likely need when cooking or in time of need.
So, before going to a supermarket like AllDay, here's a compiled list of must-have items you should always have in your Pantry and restock them as soon as they run out. The checklist may differ for those with strict diet plans from their family doctor – particularly those with allergies, diabetes, and hypertension. But all in all, here are the most common and preferred items in a pantry:
Dried Herbs and Spices
It is a widespread belief that spices are for the rich. Which somehow bears truth as they are known to be expensive. Hence, you don't need to buy every spice you can find in the grocery store. Buy a portion of those spices you know you'll frequently use when preparing meals.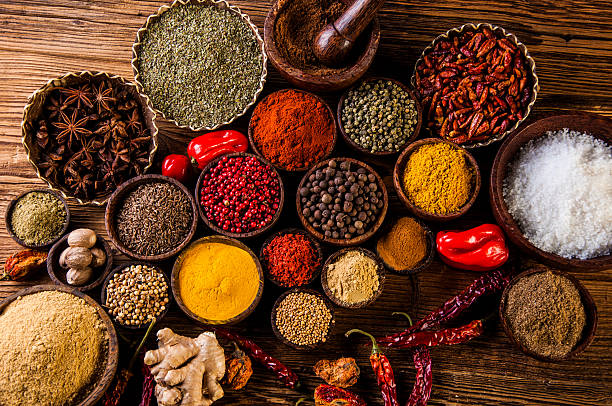 For instance, you will only pick ground pepper, garlic powder, curry powder, and chili powder, amongst others. Paprika, cumin, and cayenne are optional, but you can still buy them if you love foods that require such enriched earthly taste.
On the other note, dried herbs should also be in your Pantry not only because it composed of beneficial health compounds but because they also add color, flavor, and aromatic fragrance to the dishes.
It can immediately enhance a meal's taste while protecting consumers from acute and chronic diseases. How beneficial and suitable? Some dried herbs to stock in your Pantry are bay leaf, star anise, rosemary, ginger, and lemongrass.
Rice and Grains
Rice is vital for Filipinos. It is the main character in every meal – something that could make a person angry if it gets uncooked or overcooked. It is uncommon for them to eat pasta or noodles all day. Perhaps, it is because rice is an inexpensive food that could instantly fill an empty and growling stomach.
It is a good source of protein and carbohydrates, which fuels the whole body and provide extra battery for energy. A sack of rice won't hurt if you stock it in your Pantry. It could save you more money from buying high-price retail rice daily.
Whole grains are also a must-have besides rice because they contain many nutrients that are good for the body. Included in this are fibers, vitamins, and minerals. If you store them in an airtight glass container, they can last up to 6 months!
Pasta and Sugar
A pantry wouldn't be complete without dried pasta and sugar. Pasta comes in various shapes and sizes depending on a chosen diet. If you come home with little energy to prepare a hearty meal, grab a jar of pasta, add some eggs, seasonings, and canned goods, and you're ready to eat. On the flip side, sugar should also be in the stockroom.
In different glass jars, pour the different kinds of sugar, such as confectioners, granulated, and brown. Indeed, with any of these at hand, you can taste sweetness in your meals and drinks.
Oil and Butter
Most dishes require cooking oil. It is of utmost need, from simple chicken fry to roasted pig. It contains fats that help the body absorb nutrients and vitamins like A and D. It is essential in deep fry and stir-fry, but there's also butter, its substitute in baking pies, cookies, and cakes. They are somehow different, but both serve as starting main ingredients in any food preparation and meal. Some oils you can store in your Pantry are olive oil, coconut oil, and canola oil.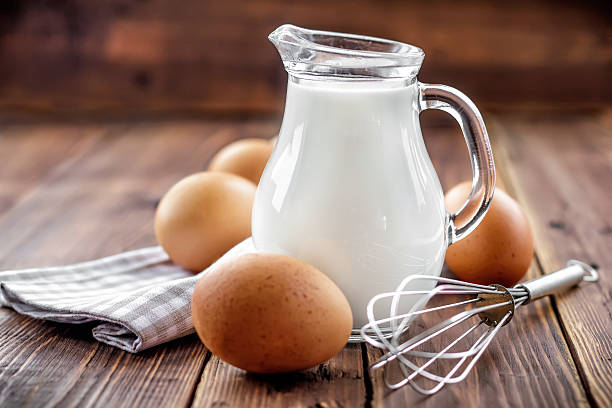 Milk and Eggs
A perfect combo for every breakfast meal is none other than milk and eggs! These perfect couples are versatile foods that are a good source of calcium and protein. Though they will not last up to half a year, having an extra tray of eggs and boxes of sterilized milk is still a good thing. With much certainty, you and your kids will be grateful for having a pantry with foods you can easily consume without putting much effort into cooking.
Fish Sauce, Soy Sauce, and Vinegar
Condiments such as fish sauce, soy sauce, and vinegar are some food flavorings that should be available in your Pantry. They are often used during or after cooking to complement the dish's flavor, so make sure you'll never run out of them, especially in the middle of a family meal.
Soy sauce is one of the necessary ingredients in Filipino dishes such as Adobo, Menudo, and beef steak. Fish sauce is also crucial in Asian foods as it enriches the dishes' saporous taste, whereas bottles of vinegar give a prickling sourness.
Canned Goods and Spreads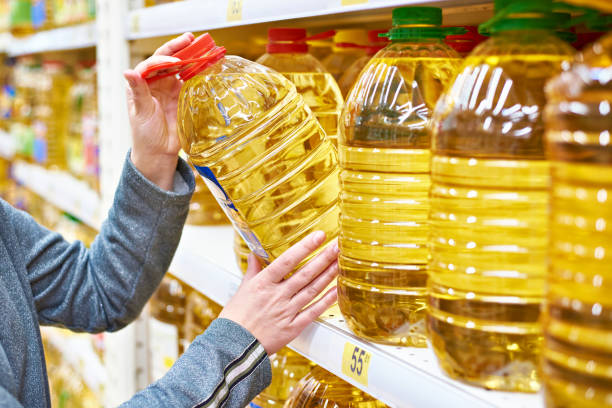 Sometimes, you'd get bored eating the same food every day. As a Filipino, it is common to eat rice with meat. Hence, the taste could be too plain after eating for a long time. Others tend to crave soft loaves of bread stuffed with peanut butter or chocolate. Stock at least a couple of jars, especially if you have kids who love snacks or a teenager son who loves coming home with friends during snack time.
Canned fish or goods are a good substitute if you get tired of eating the same meat. For example, when you open a canned tuna, you can turn it into an upgraded tuna omelet. On the other hand, canned sardines could be an instant meal perfectly paired with hot rice.
Chips and Crackers
Last on the list of must-have items in your Pantry are chips and crackers. These healthy, salty, and crispy foods are an excellent substitute for stale foods such as rice and bread. If you wake up right into the middle of the night or lose track of time, you could never go wrong in getting a bag of chips in your Pantry.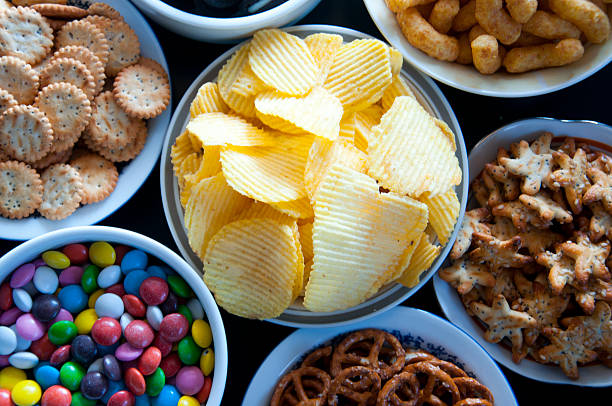 According to Ellen Klotz, a member of a food-testing team who records consumer reports, "A serving of healthy crackers could amount to one of the three servings of whole grains you should have in a day." She further explains that healthy crackers supply more healthy fibers, which makes them a very fulfilling snack.
Have Sufficient Supplies in your Pantry at Camella Homes
Are you looking for a comfortable house and lot for sale in the Philippines where you can have your own set of Pantry? Camella is right here with you. It offers master-planned communities around the country in prime locations near lifestyle centers and transportation hubs.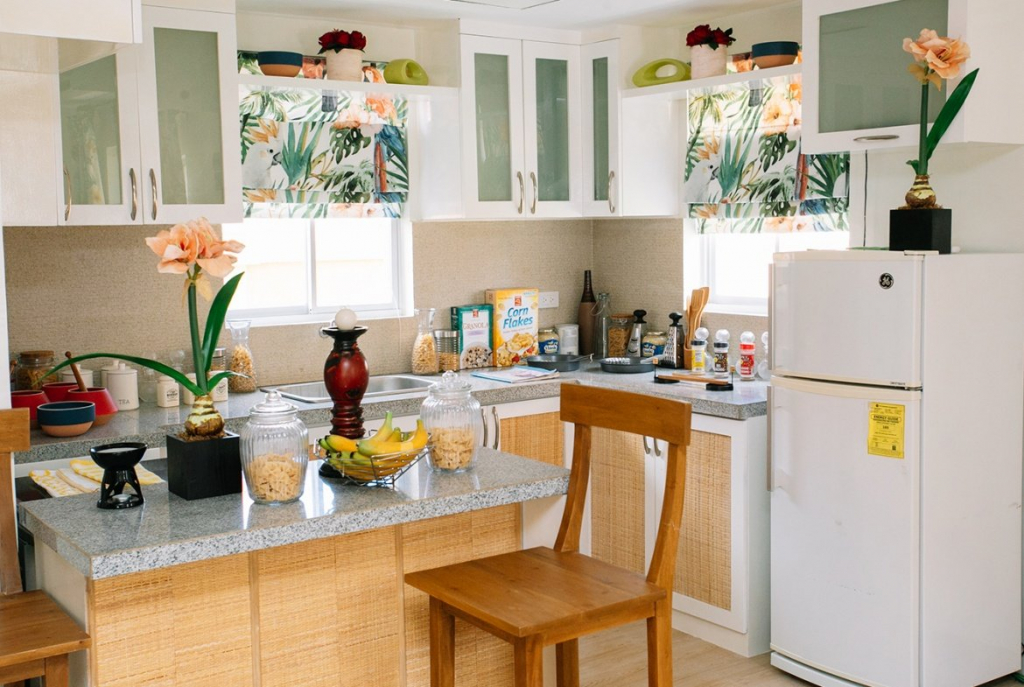 Check out its house catalog to know more about its house prices, payment schemes, and house models. Experience a life well lived only with Camella Homes.