Laguna, a province in the CALABARZON Region, is a famous getaway weekend destination for people living in the Metro. It is a perfectly mixed blend of natural wonders and timeless history which makes it an ideal place for those who are looking for a house and lot for sale.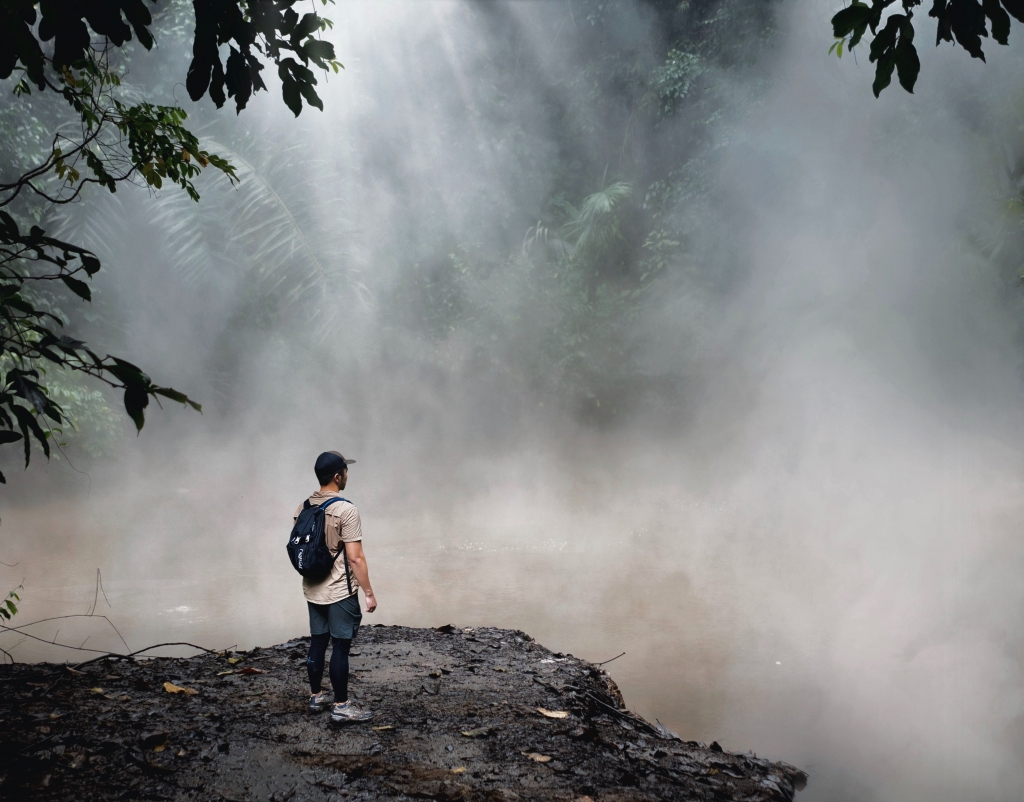 Although sweet delicacies such as 'Cassava' and 'Buko pie' are the first things that came to mind when we hear the province's name, it is undeniably true that it has plenty of hidden gems to share. It consists of exquisite lakes, pristine mountains, stunning waterfalls, well-visited hot spring resorts, mighty rivers, and worthy historical sites. Also, weekend travelers and adventure excursionists visit this grandeur province because it only has an estimated travel time of 2 to 3 hours to reach the country's capital.
What are the different adventure activities to try in Laguna?
Laguna is a home for adventure and natural beauty. You will not be running out of things to do in this province because it has 40 tributaries, 24 mountains, and a large number of waterfalls. Not to mention that it has a numerous amount of historical heritage, too! Nevertheless, how we define adventure may differ for each one of us. Some want a physical outdoor activity where they can feel their heart pumping and sweat dripping off their body.
Others, on the other hand, may perceive adventure as a journey to learn or experience something new. Therefore, here are the categorized adventure activities that you can try in Laguna based on how you want to lead your own adventure story.
Reconnect with nature and explore the beauty of Laguna
Indulge yourself in the enchanting Seven Lakes
Nestled between Mt. Makiling and Mt. Banahaw, Seven Lakes is a place where you can feel the fresh mountain airbrushing over your skin. It is an enchanting place that will encourage you to take deep breaths and forget your worries in the busy city life. Plus, there are a lot of activities that you can try upon visiting the seven lakes such as swimming, cycling, jogging, rafting, camping, picnicking, and sightseeing.
All of these fun-filled activities will surely get you closer to yourself, family, and friends. For that reason, make sure to include the famous seven lakes when you drop by the city of San Pablo, Laguna. It will fill your senses with it seven lakes of Sampaloc, Yambo, Bunot, Kalibato, Muhicap, Pandin, and Palakpakin. If you want to know their background and historical stories, ask around the area. You might find a friendly local who's willing to share the stories behind each lake.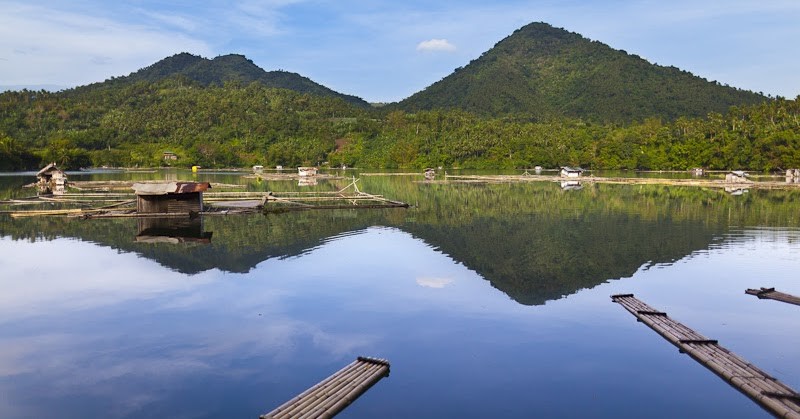 Seven Lakes | Seven Lakes Photo From Snaps and Stories
Hike into the magical mountain of Mt. Makiling
Mt. Makiling is one of the most well-known mountains in the Philippines. There is a lot of published version of its legendary tale that has taken a significant part of every Filipino's childhood stories. The mountain is said to be embodied by a magical goddess named Maria Makiling who protects the mountain and its people. Howbeit, Mt. Makiling can offer an extreme hiking experience for mountaineers.
It is not meant for wimps as its trail is steep. The inactive volcano is a challenge for hikers and is not highly recommended for beginners. An estimated 6 hours of hiking is needed before you can immerse yourself in the iconic view from the mountain top. The promised view of Mt. Makiling is something that you should not miss. After all, it is dubbed 'The Crown Mountain Jewel of Laguna'. When you hike with friends, be sure not to stay late at night although a lot of visitors flock to the area.
Visit the famously symbolic Pagsanjan Falls
Have you ever heard of 'Pagsanjan Waterfall' during grade school? Well, it is one of the main reasons why it became a major tourist attraction in Cavinti, Laguna. The waterfall that's been written in numerous textbooks has an unbelievable height of approximately 300 ft. or 120 meters. It has a local name of Magdapio Falls but for some reason, it became widely known as Pagsanjan.
On the flip side, the Pagsanjan Falls is a place full of enjoyable activities. It is frequented by visitors throughout the year because travelers can enjoy the combination of a hike, dive, trek, and cliff jump. Visitors can also rent a boat or wooden rafts to get closer to the waterfall. A dugout canoe ride is an exciting thing you can ever experience in the three-tiered waterfall of Pagsanjan. Moreover, it is a stunning waterfall where you can show off your diving skills! You only have to be cautious upon performing stunts as it can risk your safety.
Be mesmerized in Dampalit Falls
Dampalit Falls in Los Baños, Laguna is one of a kind. It gives off relaxing vibes that can take away your piled-up stress. It has the effect of cooling your head down! For hikers, climbing the Dampalit is on a moderate level. It is a 1.5 mile that has a small catch basin below. Our national hero, Dr. Jose Rizal, perceives Dampalit Falls as more enigmatic and enchanting than the famous Niagara Falls. Its mysteriousness captivates every visitor's heart.
Drop by Mt. Romelo
Mt. Romelo is considered to be 'The Waterfalls Sanctuary of Eastern Laguna'. It is located in the city of Siniloan and is surrounded by a total of 9 waterfalls. They are Buruwisan, Diwata, Sapong Labo, Sampaloc, Batya-Batya, Lazones, Binaytuan, Sebakon, and Twin Waterfall. Hiking in Mt. Romelo and visiting its nearby waterfalls is a rewarding and chill experience for everyone, even beginners. The mountain is often visited during summer but some recommend that the best way to go there is during the rainy season.
Although the trail can get steep and muddy, the waterfalls are said to become more fascinating. The surroundings become viridescent when it rains so it is still a worthwhile shot!
Witness the picturesque Hulugan Falls
Are you fond of rainbows but rarely see them in the city? In Hulugan Falls, a colorful spectrum of faith and hope is believed to usually show up every 9:00 a.m. Make sure to visit Hulugan Falls early in the morning so you can witness this magical moment! It is located in barangay San Salvador in the city of Luisiana and it is only 30 minutes away from the town proper.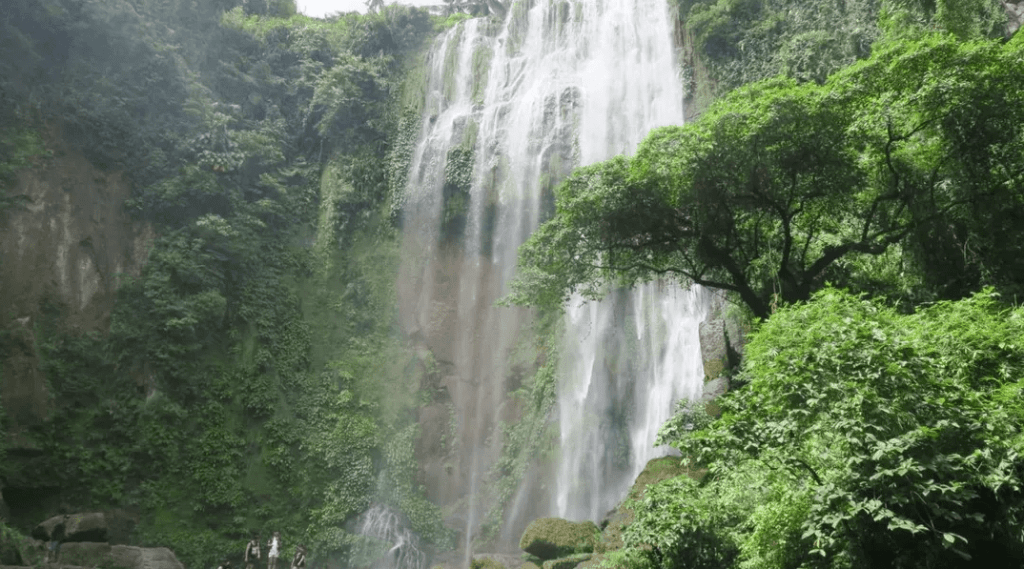 Before you reach the 70-meter waterfall, you are challenged to hike in getting past through a tough route. Nonetheless, the tiresome experience is worthwhile as you will be welcomed by plenty of healthy green foliage. It has a neighboring waterfall, too! You can continue your adventure when you visit the two hidden nearby falls called Hidden and Talay.
Located in Calauan, Laguna, Hidden Valley Springs is a paradise enclosed by Mother Nature. It has a serene atmosphere that can give you peace and tranquility vibes throughout your summer vacation. The relaxing feeling that Hidden Valley Springs gives off will help you temporarily escape from the hustle and bustle of city life. Taking instagrammable selfies is perfect as it is abundant in greenery which makes it an indeed tropical rainforest paradise for all.
Relax and Swim in Bato Springs
Release your stress and relax in a hot spring resort in San Pablo City, Laguna. The Bato Springs Resort is a perfect get-away spot on a hot summer day because it is composed of massive trees, man-made waterfalls, and different variety of pool sizes. The water is also clear and fresh, which can only make your swimming experience more fun! It is best to visit during the lean season but make sure to book reservations. It is so popular that visitors flocked in. Nonetheless, do not forget to take instagrammable photos. You can show different poses in every corner of the resort. It could only get better when you have a house and lot in Laguna that will serve as your resting place when you visit this beautiful resort.
Visit historical sites and relive the moments of the past
Learn New Things in Rizal Shrine
Rizal Shrine is a replica of Dr. Jose Rizal's ancestral home. It is designed by Juan Nakpil who ensures that the structure and the quality of the house have an uncanny similarity to its original form. It is located in the hometown of our national hero — Calamba, Laguna. Here, you will have a different type of adventure as it will give you new knowledge about Dr. Jose Rizal's early life, education, travels abroad, and nationalist undertaking in Europe. Visiting Rizal Shrine will be the most educational tour you can ever have in your entire summer vacation in a home in Laguna as you will have a thorough understanding of Dr. Jose Rizal's humble abode and roots. If you are a history student or someone who enjoys uncovering historical facts, this place is a haven for you. There are reserved artifacts around the house, an open library, and a gift shop for souvenirs. Admission is free and you can visit it daily from 9:00 a.m to 4:00 p.m.
View the Spanish layout of Pila Heritage Town
Do you love old towns and heritages? In Pila Heritage Town, you will be mesmerized by its collection of elegantly restored ancestral houses. The structure has a Spanish-era architecture layout that is known to be exclusive to elites. It is located in the city of Poblacion and was once declared a 'National Historical Landmark' on May 17, 2000. This spacious plaza will make you want to have a house and lot in Laguna that has the same exterior theme and design. With that, you might want to give it a try in exploring popular areas near Camella Calamba.
Roam inside Nagcarlan Underground Cemetery
The only underground cemetery in the Philippines and entire Southeast Asia can be seen in Nagcarlan, Laguna. This underground crypt was built by Franciscan missionaries in 1851 where only friars are allowed to be buried. Although it is the home of people who passed away centuries ago, it is not regarded as a haunted ground. In fact, the Nagcarlan Underground Cemetery serves as an alternative museum. It bears significance to Philippine History because this is where Filipino revolutionaries plotted against the oppressive Spanish regime. The cemetery is open daily from 9:00 a.m. to 4:00 p.m and no entrance fees are collected. Donations, however, are welcome for maintaining orderliness around the area.
Stop by the city of Paete
The city of Paete is home to highly skilled smiths, carvers, and sculptors. It is dubbed the 'Carving Capital of the Philippines' because this is where you can find the most polished wooden art pieces in the country. You can show your support to Filipino local artists by visiting their shops around Paete. Aside from that, there is also palatable food known in the city and old churches like Saint James the Apostle Parish.
No need for plane tickets to the Japanese Garden
Want to go to Japan but can't afford plane tickets? No worries, you can have a glimpse of Japan in the Japanese Garden. It is a zen-like place that symbolizes the healthy relationship between the Philippines and Japan. It has a shrine designed to commemorate the lives of Japanese soldiers who died in the latter of World War II. Also, you can have plenty of photography shots in several Japanese temples for free!
Scream your lungs out as you engage in extremely physical activities
Ride and have fun in the Enchanted Kingdom
Unleash your inner kid in one of the most undeniably best theme parks in the country. Probably most of you have been here through family gatherings, reunions, or field trips. Nonetheless, Enchanted Kingdom will is indeed a place of magical adventure. You can engage yourself in more physical activity through its world-class rides such as Jungle Log Jam, Rio Grande Rapids, and the iconic Space Shuttle. If you are worried about the hassle of traveling to and from Laguna, you might want to consider looking for a house and lot for sale in Laguna that is near the kid's favorite theme park the Enchanted Kingdom.
Show your paddling skills in Magdalena River Rafting and Water Tubing
Conquering the rapids of the Balanac river is a tough task. Paddling and swimming in the river's cold water will keep your heart pounding on a different level. You can test your skills in team cooperation and leadership when you try this extreme adventure with friends. River tubing and river biking are available, too! So, visit in the rainy season as it is the best time to experience this exhilarating adventure.
Play in Global Glutz Laguna
If you are looking for a spacious space where you can have unlimited playing time with friends or family, there's no better place to spend it than in Global Glutz Laguna. The place is open daily from 9:00 a.m. to 6:00 p.m. and offers Zip Line, Zip Bike, Paintball, and Wall Climbing. It is an outdoor activity that can make your adventure more memorable. Participate in a paintball game and you will be given complete gear and 100 bullets to find your friends.
Introducing Camella Laguna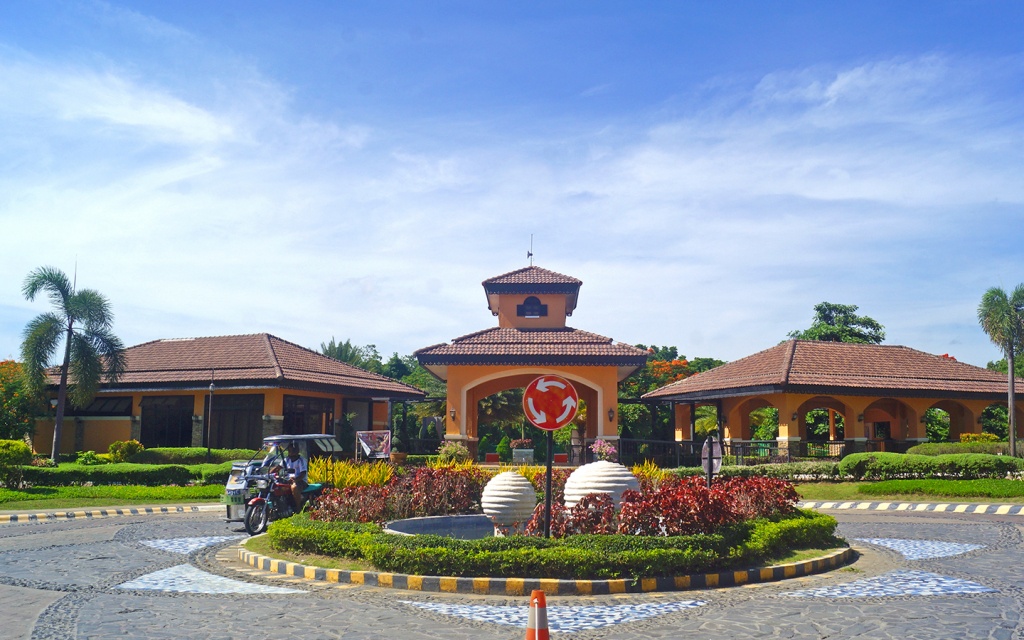 You can make the most out of your adventures moments when you purchase a house and lot for sale in Laguna. Camella Calamba, Camella Baia, Camella Dos Rios, Camella Alta Silang, Camella Meadows, Camella Sierra Metro East, and Camella Praverde are the top-tier communities where you can find a house and lot for sale at a very reasonable price.