By Chrizamae Escala
The Ber months are here! The Christmas countdown is starting soon. In other countries, the jolly season starts as soon as the first snow drops. Here in the Philippines, however, it's the very first day of September.
Household after household, we now start to hear Jose Mari Chan's classic Christmas melodies. In our country, the Christmas season is like a four-month-long celebration. With the happiest time of the year getting nearer, perhaps you are already thinking about allocating your budget for buying gifts.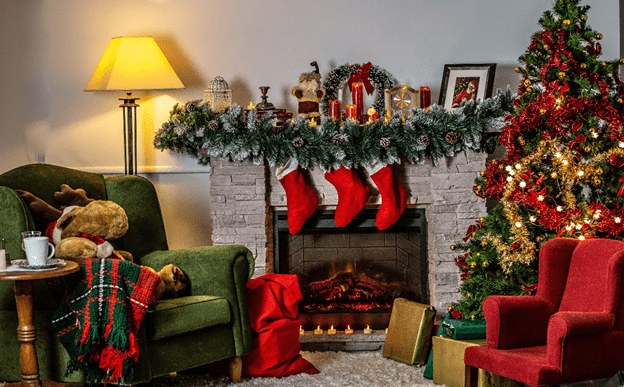 Below, we have narrowed down a number of tips on how to save money for your Christmas gift shopping.
10 Money Tips to Save Up for Christmas Shopping
1. Save up!
As your salary comes every month, divide it well based on your needs and cash flow. Allocating a larger amount of your pay for the holiday as early as now might be best. Do this, especially if you have a pricey item that you have been eyeing to buy for a long time. Additionally, you can add these savings up to your savings for the 13th month's pay.
Holding off on your wants, like upgrading your gadgets, may seem like a big sacrifice, but it would be worth it. There would be weekly sales and limited discounts during holidays, so make sure they don't distract you from your financial and saving goals.
Before buying anything, ask yourself if you need the item after a few months. Would they still be relevant even after the Christmas season? If not, it is best to save up that money for now. If your phone and other devices are still working well, you may want to forgo replacing them. Stick to your plan, save up, and always spend wisely.
2. Make a list and practice self-control.
Budgeting does not end with the holidays. Sure, you have everything planned out for Christmas, but what about after the holidays? When allocating money, think beyond the festivities and do not let yourself get carried away by the festivities.
Make a list, prioritize your needs, and save your wants for last. Your list should also be within your budget. Keep a budget tracker that tells you if you are spending within or beyond your set funds. Your spendings should only be within your income. It should not go beyond more important things such as emergency savings and investments.
3. Be practical.
Buying expensive things, decors, or going to expensive salons and stores really do promise quality outcomes. However, there are more practical ways to make your home and yourself presentable during the holiday season without spending way too much.
You may reuse and recycle your decorations from last year or what you already have at home rather than buying new ones. If you want to make yourself beautiful over the holidays, you may buy your own cosmetic products and do it yourself. That way, you are free to do what you want with yourself, and the products you bought will be used again for as long as you make them last.
4. Stand by for sales.
An event that everyone looks forward to during the holiday season is the sale and bazaars. Stores have back-to-back exclusive discounts and promos for their products or services. It is the chance we have to save bigger than usual.
In this new normal, online stores and groceries are available all over the country. They are far more convenient and deliver right to your house and lot. If not online, you may visit malls as well, as long as you take precautions. These brick-and-mortar branches usually provide promos and discounts during Ber months.Here, you may find Buy 1, Take 1 deals from many stores, which is one of the best offers you can take advantage of.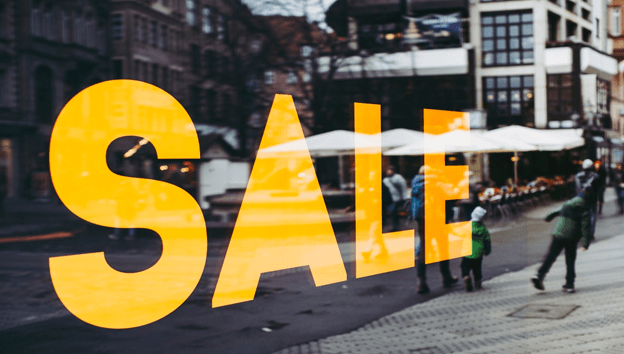 5. Use rewards and rebates.
If you happen to use your cards for transactions most of the time, you can check all their upcoming rewards and promotions. Most card issuers offer limited offers for the number of points you acquired over time. This is the right time to us all the rebates and rewards you have gathered throughout the year. Browse through their affiliated stores, and maybe you can find something you like to avail yourself of. Those are considered real cash and will help alleviate all your holiday spending.
6. Choose people you give presents to.
First, identify the people you wish to give presents to. You may put them on a list and then think of the individual gifts for your loved ones. If you want to save more, you can also buy items in bulk and add a personal touch to the packaging. After all, it's always the thought that counts.
Alternatively, you may also send gifts to groups of people. For example, instead of giving gifts individually, you can rather give a common gift to a family or a household. Your other friends will also enjoy it if you treat them at once, perhaps with a pizza or ice cream party.
7. Use your creativity to make your own gift.
In every gift you give, it is the effort that is always appreciated. If you are creative and don't mind exerting a little effort, why buy a gift when you can just make one? You never know. Your family and friends might be impressed and will appreciate it more. The effort you wield on the gift is priceless compared to the expensive gifts you find online. If you put your heart into it, you just might give the best gift your loved ones have ever received.
8. Don't waste any resources.
There is always an opportunity to save, even in little ways. Saving simple things such as food, water, electricity, or paper use are some of the little ways we can save money. Growing up, we always hear our parents remind us that it is not good to waste food during meals. In terms of electricity, if it's not yet Christmas, take it easy with the lightings. Turn off all the plugs that are unnecessary and not in use. You can still make the holidays bright even without turning on all of your lights.
9. Schedule your spending.
You may start shopping for the least pricy things as early as possible and as long as you can. This way, you avoid being bombarded with all the things or food you need to buy during the holidays. When buying, always check the expiration dates to ensure that the products and food are still usable and edible on the day of consumption. Also, schedule your shopping day early so you can avoid the rush hours and the crowding of last-minute shoppers. This can help you prepare and stay safe for the holidays.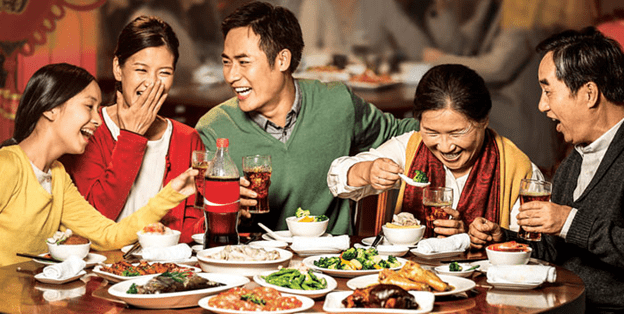 10. Remember that it is not all about the price.
Gifts don't have to be all material or expensive things. Sometimes the best gifts are the simple gestures you can give to a particular person. Warming the hearts of your loved ones is an incomparable gift. Visiting them after a long time of not being together, taking them to a movie date, helping them with a specific chore, or even greeting someone on a good day, are examples of priceless gifts you can give.
Celebrate your holidays in a home where you can feel comfortable and safe. Check out Camella's catalog of house and lot for sale or visit our properties nationwide.