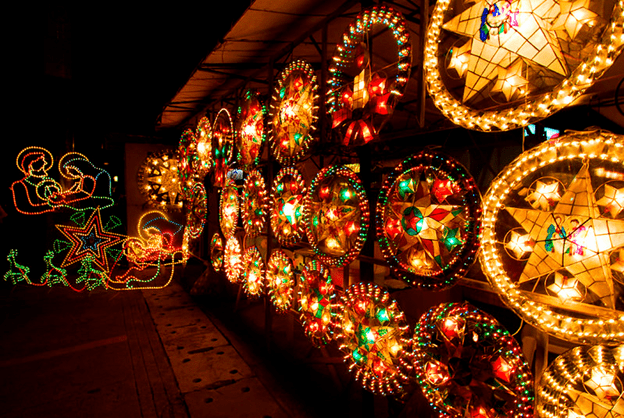 Although there are other significant occasions before we celebrate Christmas, Filipinos believe that the holiday season begins as soon as the "ber" Months arrive. Christmas in the Philippines is regarded as the world's longest. It begins in September and concludes in January, or twenty pounds later.
In the Philippines, the "ber" months are renowned. Even powerful typhoons and bizarre national occurrences can't break the Filipino spirit. It's that time of year when everyone wants to have a good time and, of course, eat and drink. Let's take a peek at some Filipino pastimes that make the Christmas season truly joyous during the "ber" months.
The Most Famous Simbang Gabi
The true Christmas countdown begins on December 16, nine days before Christmas. Since we are primarily Catholic, Filipinos hear Misa de Aguinaldo (masses celebrated at dawn) or Simbang Gabi. Filipinos look forward to getting their hands on bibingka and puto bumbong, rice delicacies associated with the Christmas season, in addition to feeling grateful. In the Philippines, Christmas is unquestionably more enjoyable. And the best part is that it begins so early that people prepare for it while also preparing for Halloween trick or treating. The holidays are pleasant, but the months of preparation leading up to Christmas make them even more enjoyable and meaningful.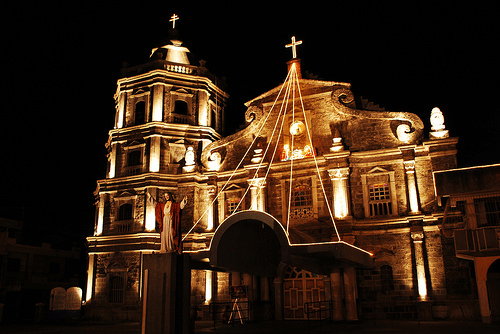 Shining, Shimmering Lights and Parols
A parol hangs on the door or window of every house, no matter how little or humble it is. For Filipinos, Christmas preparation includes dusting out ancient ornaments. Pulling old decorations from a box and rehanging them is a big deal for most Filipino families.
The parol dominates the house and lots and streets, inspired by the star that guided the three kings during the Nativity. As they place holiday ornaments on the Christmas tree, the kids are excited. For DIY Christmas projects, some people even embrace their inner Martha Stewart.
Countless Parties are Organized
Filipinos are real professionals when it comes to Christmas preparations. As Christmas approaches, the number of social media groups in which you participate continues to rise. One group is discussing a high school reunion, while another is discussing a college reunion, and yet another is discussing former coworkers. You've been planning and organizing your Christmas party or reunion for weeks, and now you've finally decided where to gather.
Gift Shopping
Who particularly cares about traffic? Filipinos shop for Christmas gifts in congested malls as a holiday tradition. Filipino workers receive bonuses and monetary gifts between September and December, which they usually spend on mall sales. It also helps that the atmosphere in shopping malls is very cheerful and convincing during the "ber" months, with joyful carols on speakers and every shop or corner decorated with Christmas ornaments. Now with the pandemic, these shopping habits would surely be unhampered with the rise of online stores where you can buy Christmas gifts safely and conveniently.
Party Hopping Legend
During the Christmas season, there is never enough food or alcohol. Your appetite is suddenly heightened, and your stomach may consume a week's worth of food in only one night. But it's the enjoyment and the stories that matter more than the food.
Starting in mid-November, getting a restaurant reservation is nearly impossible before the pandemic. Most weekends have been reserved for parties. Even weekdays become Friday evenings at this season, with people partying into the small hours of the morning.
Giving Back is Fashionable
Giving back is one of the top "ber" months activities. Parties are held in charity houses by corporate groups, old classmates, or groups of friends. After all, what better way to express appreciation than to pay it forward after a good, albeit challenging, year? This is one of the most fulfilling activities one can participate in during the holiday season of joy and giving.
Sweet Christmas Carols
During the "ber" months, Christmas carols are all over the radio. Christmas music is also played continuously on mall speakers.
Some people may be disturbed by youngsters knocking on their doors to sing carols and ask for money. But Christmas in the Philippines would be incomplete without the innocent and lovely chorus of children caroling for a few pesos.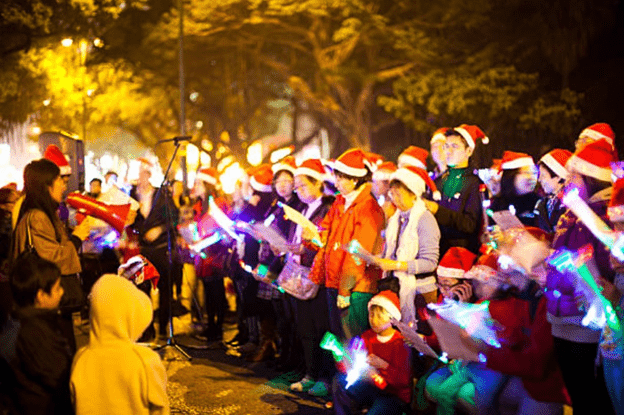 Loaded with "Rakets"
The "ber" months are especially ideal for starting a business, no matter how big or small. People are extra giving and have more money, so whether you want to sell clothes or cupcakes online, you will do well. Entrepreneurial minds try to come up with a sideline or another money-making idea during this time. Aside from social media, there are other bazaars where one can sell and earn money.
"Ber" Months Travel Goals
Summer is a popular season for going to the beach and communing with nature. The "ber" months, on the other hand, is about coming home and reconnecting. OFW family members abroad and friends hurry to book flights or plan road trips when airlines offer promotional seats. It's also a fantastic time to travel because the weather isn't as hot and humid. Plus, most of the country is gearing up for Christmas, so your locations will be a little more festive. Just keep an eye out for storm and typhoon warnings.
Home Sweet Home
At this time of year, the arrival section of the airport is the one location where you may find the happiest Filipinos. More than ten million OFWs live or work overseas, and most of them plan to return home for Christmas.
Tight hugs shared between reunited families are one of the purest and sweetest sights to see at any time of year. A family member's return is sometimes greeted by a vehicle or van packed with relatives. A simple salo-salo or get-together awaits you at home.
There's a lot of booze and singing, in addition to the food that the returning OFW relative had missed while away. Family members, understandably, are eager to open the balikbayan boxes that their relative has likely spent a year packing with pasalubong or gifts.
These are just some of the heartwarming traditions we look forward to at the entrance of the "ber" months. Celebrate your holidays better with your loved ones in a Camella house and lot. Nothing beats a celebration knowing you and your family are in a safe and secured community. To learn more, you may check out our locations across the Philippines, or you may visit our catalog of house and lots for sale.