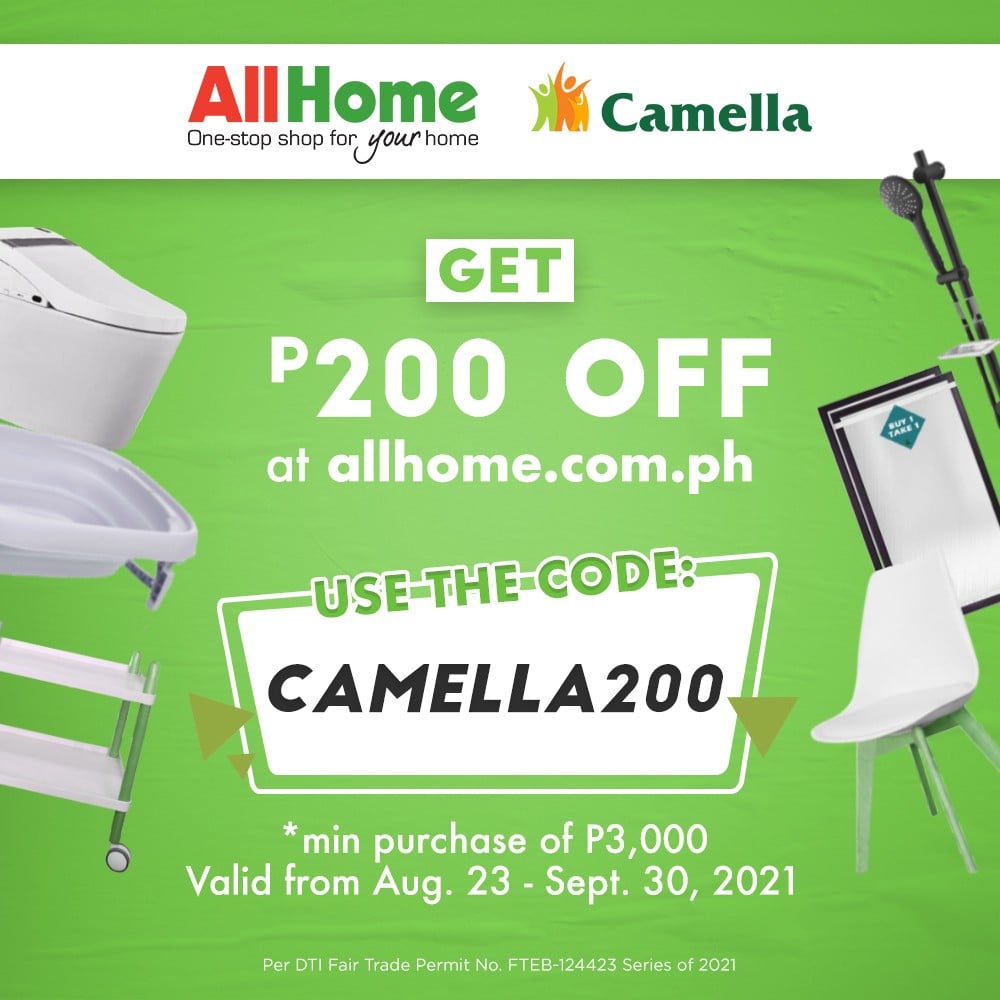 Practical Shopping Deals
AllHome is a one-stop shop for home and renovation needs. It started its roots back in 2013 where they launched their first store in Bulacan. The goal of AllHome is to meet all the needs of every kind of homeowner from construction supplies, hardware, appliances, indoor and outdoor furniture, homeware, decor, and even electronic gadgets. AllHome promises convenience to its consumers where everything they need for construction and DIY projects are all in one place.
More than just providing the right equipment or furniture, AllHome takes pride in the wide selection of quality materials they offer. Items in each category are professionally picked to ensure the standard and quality customers deserve. Their product selection also is based on the market and design trends which will make shopping easier. Together with excellent customer service, AllHome is every builder's haven.
AllHome currently has 52 stores nationwide. As an affiliate of Vista Land, the country's largest homebuilder trusted by Filipinos for almost 40 years, AllHome is strategically located all over the Philippines. This one-stop shop can be found near communities like Camella fulfilling its promise of convenience.
Being a homeowner in Camella is jam-packed with perks that no one could deny. Aside from the superb value-for-money when one invests, every Camella homeowner is eligible to avail of exclusive promos and deals from AllHome such as discounted packages. What's more, homeowners get to enjoy a free interior styling consultation that will make your home designing process much easier!
As partners in building the dream home for Filipinos, Camella and AllHome are rolling out a month-long promo! Running from August 23 to September 30, 2020, Camella Homeowners can enjoy P200 discount vouchers when they use the code "CAMELLA200" with a minimum purchase of P3000. Orders must be made at AllHome's website at allhome.com.ph.
Shop effortlessly at the comfort of your home through AllHome's official website on desktop or download the AllHome PH app on Google Play Store and Apple App Store to your mobile phone and enjoy AllHome's huge selection of items to choose from.