Booming cities and provinces in the Philippines have one thing in common: they have standard and ample infrastructure. Like fuel to an engine, infrastructure is an important component for an economy to keep running. Infrastructure promises quality life and seamless business operations in a certain area. Moving post-pandemic, several places in the country are already benefiting from existing infrastructure and are still adding more infrastructure projects to aid in the robust economic recovery.
Infrastructure attracts homeowners, business people, and real estate investments. Who would say no to living in a place where there is the ease of transportation; sufficient energy and water; and reliable telecommunication services? Who would turn down the opportunity to live near healthcare and educational facilities among many other social infrastructures? You will consider growing your family and business in infrastructure-packed areas. In other words, you will consider investing and moving into the booming Tagum City, Davao del Norte.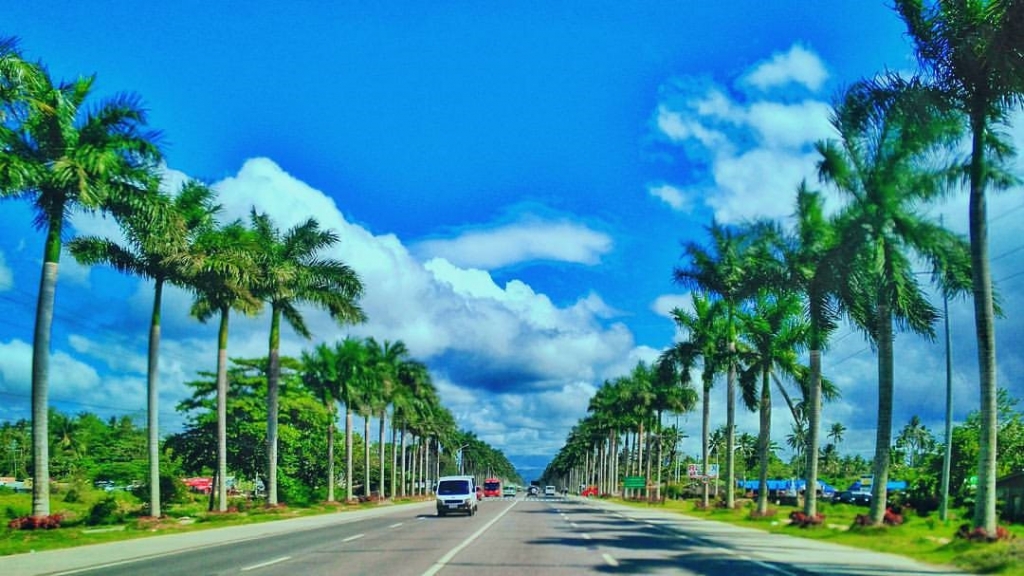 Tagum City, known as the "City of Festivals", is situated at the heart of Davao del Norte. Local and international tourists alike are drawn to the 15 festivals this regional capital has. Once they are in this city, they also explore more aspects Tagum has that make them want to stay for good. Tagum City's active economic sector stands out the most with its location at the intersection of three main road systems: the Philippine-Japan Friendship Highway, the Davao-Mati (Davao Oriental) road, and the Tagum-Kapalong road. Read on and discover more of the infrastructure projects and physical assets in Tagum that make it a sound city for real estate investments.
Ease of Mobility with New Transportation Projects
Road networks are perhaps the main factor that builds one's impression of a city or province. If you found it hard to pass through traffic or suffered a bumpy ride along a road in poor condition going into a place, you might immediately conclude that something is wrong with the transportation system and the economy as a whole. On the other hand, if you had a no sweat-travel towards the city of your destination, you can easily think of towering business buildings, growing real estate markets, and tons of employment opportunities there.
The former is true in Tagum City. The provincial capital's thriving economy is evident in its road and transportation projects. Here are some of them.
1. Tagum City Flyover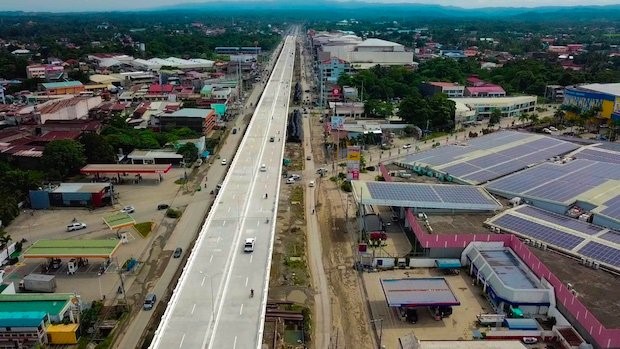 Tagum City Flyover, the longest flyover in Mindanao, is among the top infrastructure developments the city is proud of. This flyover strategically located in the intersection of Daang Maharlika (Agusan-Davao National Highway) and Surigao-Davao Road spans 1.035 kilometers. Amounting PHP2.490-billion, this road project is done under the current administration's "Build, Build, Build" program. The Tagum City Flyover facilitates seamless transport of goods and services not only in the city but for the whole of Mindanao. It helps spur the economy by serving as a gateway to the provinces in northern Mindanao, attracting agricultural traders and manufacturers in the services sectors in the southern part. In addition, the flyover addresses traffic gridlocks in both the major and minor road intersections.
2. Mindanao Railway Project
The first phase of the Mindanao Railway Project connects Tagum, Davao City, and Digos City, Davao del Sur or the Tagum-Davao-Digos (MRP-TDD). It can cut the travel time from Tagum City to Digos City to 1.3 hours from the current 3.5 hours once completed. The 100-kilometer MRP-TDD can assure safe and comfortable travel to about 122, 000 commuters daily – moving people and products more easily. Eight railway stations will be built for this phase. It will also include the construction of overpasses, elevated tunnels, and telecommunications. The Mindanao Railway Project is funded by official development assistance (ODA) from the Chinese government and was set to get its shortlist of bidders from China this year.
3. Tagum Overland Transport Integrated Terminal (TOTIT)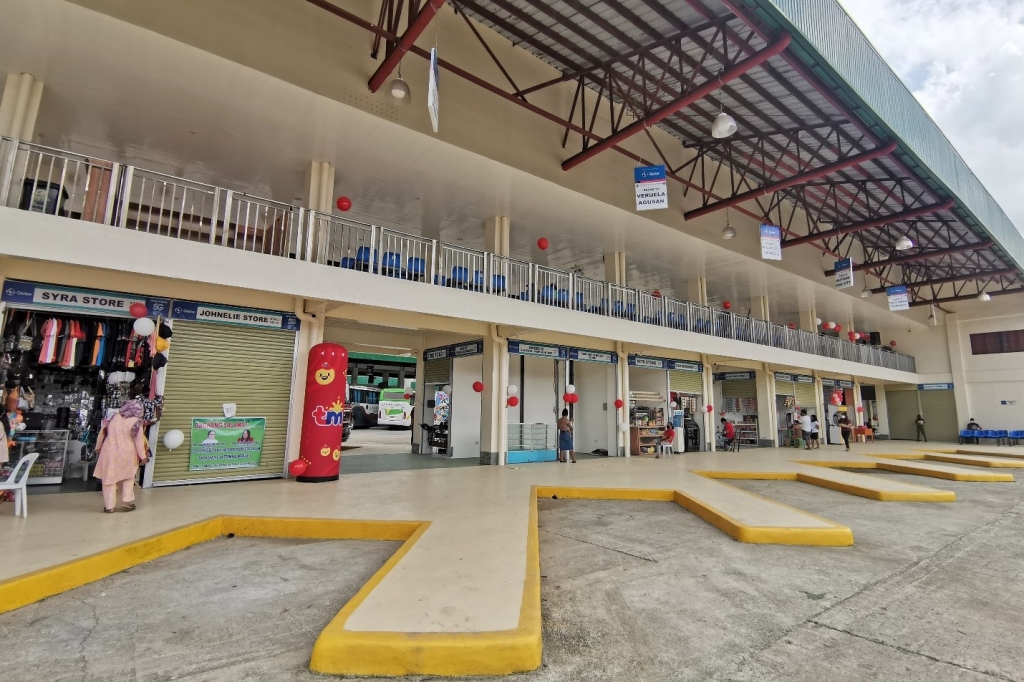 The growing economic bustle in Tagum demands more spaces for the transportation sector. To answer this, the city does not only forward new and planned road infrastructure but also strives to achieve a systematic transportation system by improving its terminals. One of the huge infrastructure projects in the city is the Tagum Overland Transport Integrated Terminal (TOTIT) pursued and inaugurated by the local government in October last year. Twelve more bus bays in the new terminal solved the bus congestion issues in the existing buildings. Aside from transportation needs, TOTIT also provides immediate needs of travelers with its quality facilities like comfort rooms, clinics, and breastfeeding corners. It likewise supports small businesses with available commercial stalls and dormitels.
4. Tagum International Airport
In addition to providing better land travel, Tagum City also moves to attract more investors here and abroad through the planned Tagum International Airport. In 2018, the proposed airport was reported to be set for a pre-feasibility study. The infrastructure was planned to sit on an estimated 1, 000 to 1, 200 hectares of land in Barangay Madaum. Government agencies including the National Economic and Development Authority (NEDA) and Civil Aviation Authority of the Philippines (CAAP) considered Tagum City as an appropriate alternative location for an additional airport in Mindanao. At present, people who visit Tagum fly into the region through Davao International Airport in Davao del Sur.
Improved Power Service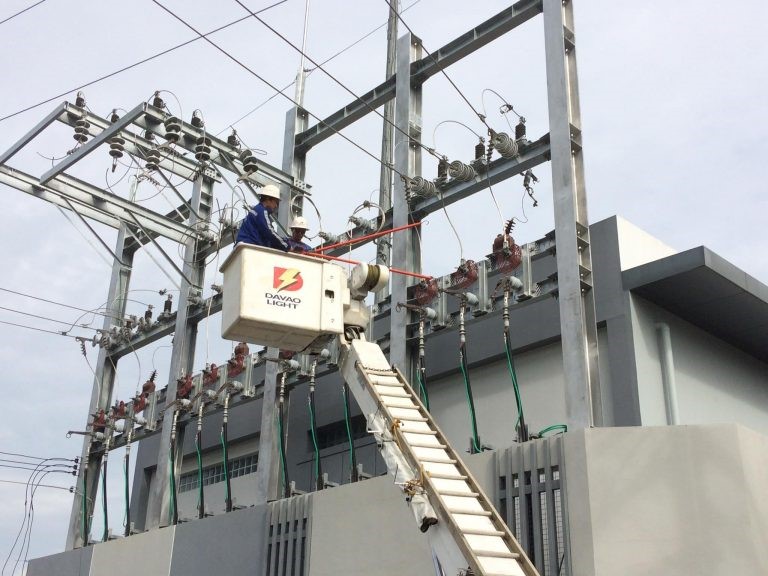 Tagum City has long suffered from enormous power interruptions – which just don't match the energy of its ever-growing economy. Power is considered a weakness of the rising Tagum City, hindering its development programs and making investors think twice about entering the city. Residents and business people alike are calling for better power service as it already affects daily operations. Currently, North Davao Electric Cooperative (NORDECO) serves as Tagum City's service provider. Tagum City is among the six local governments that signed a petition to terminate NORDECO's franchise because of its alleged lousy service. This only proves that Tagum City is bold enough to fight for what it deserves especially if the economy is at stake.
The good news is, the city will soon see the promise of a brighter future with its inclusion in the franchise area of the Davao Light and Power Company, Inc. The House Bill 10554 passed by the Senate contains the expansion of the electric distribution of the Aboitiz-owned company to Tagum City as well as to other areas in Mindanao including the Island Garden City of Samal, Asuncion, and Kapalong. With better and cheaper electricity, businesses and real estate investments will be encouraged to come into Tagum City.
In line with real estate investments, you must invest in a house and lot in the Philippines that assures reliable power. You can level up your lifestyle without compromising the environment by automating your house. Camella SmartHomes can do this for you! Camella SmartHomes allows you to connect any smart device into a network and control them on the tip of your finger using your phone. All are controllable from one device – from home functions like lighting, security needs with programmable alarms, and energy-saving features like turning your appliances on or off through your gadget. 
Steady Access to Safe and Sufficient Water
Apart from reliable energy, a homeowner or investor usually asks about the availability of water in the location when buying a property. Water is an indispensable part to achieve comfortable life and socio-economic development. The insufficiency of this basic need will result in stressful days as the overall health and sanitation of the residents will be affected.
Home hunters will not face this kind of problem in Tagum City as it assures that locals live the best life through its water infrastructure projects. The city's economic development continues to flow without having huge issues with water supply – thanks to the Tagum City Water District. The water district serves as an implementing agency in the 15-year bulk water supply project that primarily aims to add 38 million liters of treated water daily to Tagum City. Starting in 2015 with Davao del Norte Water Infrastructure Company, Inc. and iWater, the PHP527-million infrastructure project began supplying water to Tagum City households in 2020. The expected completion of the project is set in 2035. The bulk water supply plan is seen to cover the needs of around 300, 000 individuals and provide the demand of the growing industrial and commercial establishments in Tagum City.
Also, the project will benefit barangays as some are only relying on the community-initiated water system. Furthermore, the infrastructure undertaking will prevent resource depletion and preserve the aquifer by using groundwater.
More infrastructure? Yes, Tagum says "Infra pa More"!
Tagum City shows beyond doubt that it is viable for real estate investments with the "Infra pa More" push. Even amidst the pandemic, it managed to undertake several national and locally-funded social infrastructure projects on top of the basic construction projects like roads, power, and water. In the last quarter of 2020, the city government has unveiled a series of social projects including the following:
PHP40-million worth of facilities in Energy Park and residential areas in Barangay Apokon and Visayan Village
PHP8.1-million worth of infrastructure including road improvement, drainage systems and lighting facilities in Barangays Liboganon, San Isidro, Madaum, Canocotan, San Miguel, and Magugpo South
PHP19-million Bureau of Fire Protection 3-storey building
PHP5-million multi-purpose pavement rehabilitation
PHP4.5 million evacuation center development
These infrastructure projects do not only assure epitome public service among locals but make others want to invest in Tagum as well.
Green Success with Tagumpay Citywalk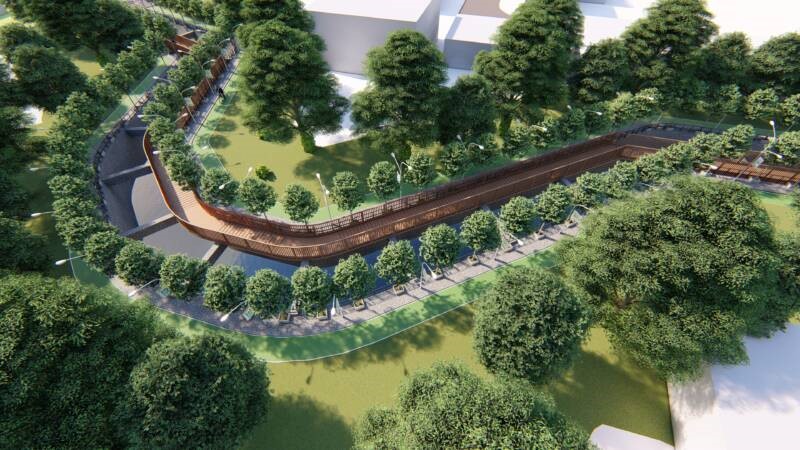 More than the social infrastructure, the city of the future gives investors another reason to come in because of its climate adaptation strategy. Tagum is one of only a few cities in the country that recognize climate as a challenge to development and as early as now, it is taking steps to mitigate climate risks. The Tagumpay Citywalk is the leading proposed project that aims to answer the projected heat increase and flooding risks in the vulnerable areas in the city. With trees, ornaments, and pocket parks designed to cut the heat in the downtown, Tagumpay Citywalk will invite residents to walk and enjoy the city more. This climate resiliency undertaking will work side-by-side with the economic aspect as it will also lead to the redevelopment of the Central Business District and Trade Center – all planned with green urban design.
Tagum City: Best for Business
The rise of infrastructure projects in Tagum City is among the indicators that the business sector is alive. If you are an investor, you are already convinced by now that a real estate investment or business venture will lead to promising returns. Did you know that Tagum was named the Most Business-Friendly LGU in the country last year for the second time? It was recognized by the Philippine Chamber of Commerce and Industry (PCCI) primarily for its economic strategies like tax relief and infrastructure investments. Moreover, it entered the top three overall most competitive component cities in the country deliberated by the Department of Trade and Industry (DTI) also last year. This means that Tagum City's governance, regulation, and taxation are competitive on a national scale. Its thrust for aggressive infrastructure development is also recognized nationwide as it landed in the fourth spot of the Most Competitive LGU in the Infrastructure pillar ranked by the DTI.
The vibrant business environment benefits both the business people and the locals. It gives revenue to entrepreneurs while comfort and convenience to residents. Living near business establishments will make it easy for inhabitants to access daily necessities – the kind of life achieved with Camella Tagum.
Holistic Living with Camella Tagum Trails
It is time to fulfill your dream of investing in a house and lot for sale in the Philippines with Camella Tagum Trails. Strategically located at Visayan Village, Camella Tagum Trails is an Italian-Mediterranean-inspired house and lot development that sits in a 15-hectare prime property. You can invest in as many house models as you want which all assure sufficient space depending on the family size. Each house model comes with a built-in balcony while carports are available in Freya and Greta house models.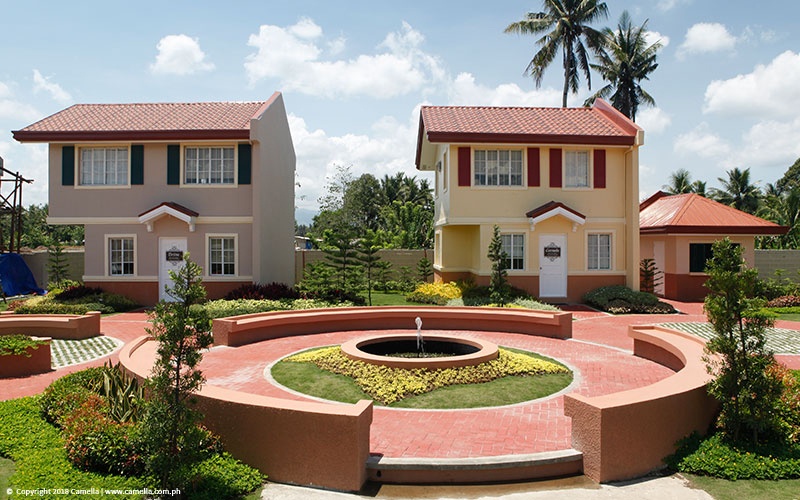 Camella Tagum Trails is also packed with amenities designed for the enjoyment of homeowners. Among the world-class amenities are the themed clubhouse, children's playground, swimming pool, and basketball courts. Security is also assured all-day-round with CCTVs and security guards roving the neighborhood.
Business establishments and essential infrastructure mushroom in Tagum City and there is no other community that will put you near these developments than Camella Tagum. Among the essential places nearby Camella Tagum is:
Hospitals like Medical Mission Group Hospital, Global Hospital, Davao Regional Medical Center, and Tagum Doctor's Hospital
Schools like UM Tagum Annex, Tagum Trade School, Tagum City National High School, USEP Tagum, and Tagum Doctor's College
Malls like Robinsons Mall, Citymall, and Gaisano Grand Mall
Hotels like Big 8 Corporate Hotel and City Hotel
Churches like New Christ the King Cathedral and Sagrado Corazon Church; and
Parks like Energy Park and Freedom Park
Hunting for the perfect house and lot for sale in Tagum City is now easier! You can inquire online here.