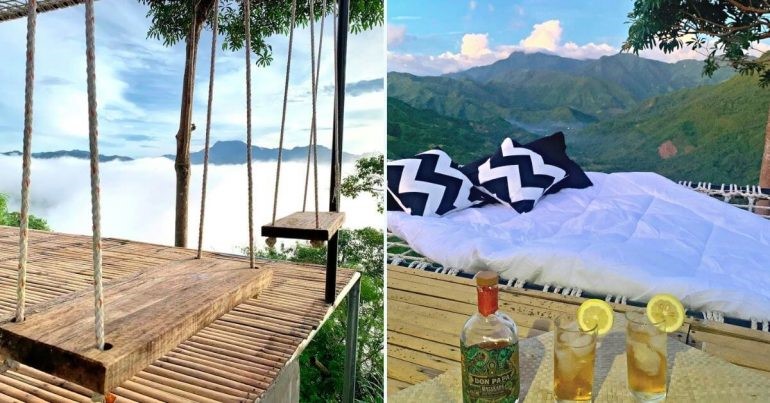 As children, we found a fascinating form of play with the clouds. We are looking up to catch different shapes and animals, calling out to our friends to see what we are seeing before it slowly deforms. As adults, we still do the same – not merely for play but for reflection and relaxation. If there is one thing we are sure about, that is the clouds are there when we needed fun as kids and comfort as adults. It is one of the reasons that we look up no matter how bad life can turn us down sometimes.
Clouds have magic. It gives out an unexplainable charm that wants us to jump into that rolling white, soft-looking blanket. Clouds launch our minds. It makes us shoot far into our dreams and dive near to our emotions. It is not a surprise, therefore, that cloud watching is a rising favorite past-time among us. While we are all under the same sky, there are places in the Philippines that are extra blessed with peaks and spots that make it possible for you to relax with the sea of clouds. This blog will lead you where the fluff is, so hang on!
Get closer to the heavens with these sea clouds in the Philippines
If you are from Metro Manila, you need not book a flight out to enjoy a sea of clouds. You are close to a place that will get you closer to the heavens: Rizal.
Treasure Mountain
Location: Sitio Maysawa, Brgy. Cuyambay, Tanay, Rizal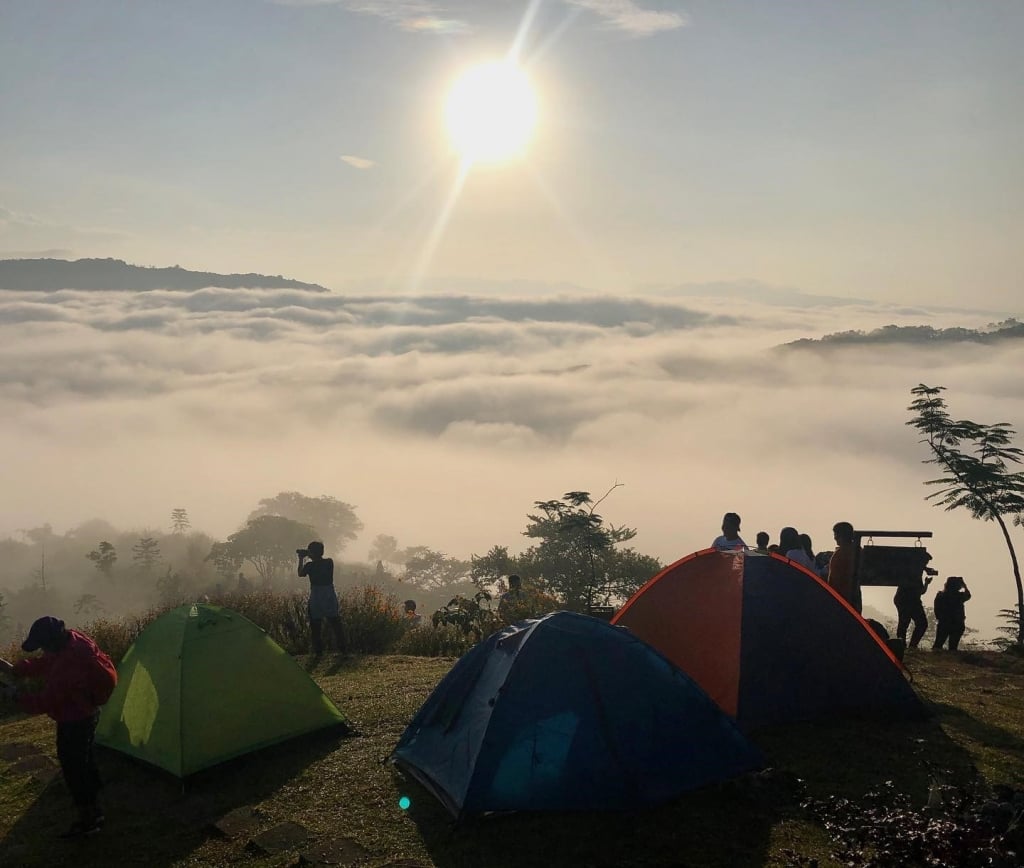 Staying true to its name, Treasure Mountain is indeed a treasure. One that is valued and appreciated, only that it is not hard to find. It can effortlessly be reached in its location overlooking the sea of clouds in Sierra Madre Mountain Range. Visitors need not embark on a challenging hike. They can drive towards this campsite, making it accessible to people of different ages. Treasure Mountain is open for both day travelers and night campers. Tents and cottages are available at corresponding rates if you want to stay overnight and wake up with a breathtaking view of clouds. More than the sea of clouds, you can add more thrill to your visit through the campsite's rope and obstacle courses.
Ten Cents to Heaven Leisure Camp
Location: Sitio Mayagay II, Marcos Highway, Tanay Rizal
Escape the bustle in the metro and head to this relaxing green environment. At Ten Cents to Heaven Leisure Camp, you can get closer to the clouds which you only get to look at from afar as a kid. As the idiom explained, you only need a few cents to touch the heavens because of their proximity to this place. The full view of nature's magnificence over towering mountains makes you want to stay forever. Seize your visit by staying overnight in its accommodation areas. Aside from filling your eyes with wonder, this place will also fill you with sumptuous meals with its restaurant. Its complete facilities make this camp an ideal place not only for leisure but for conferences, seminars, and educational tours as well.
House of Clouds
Location: Barangay Laiban, Tanay Rizal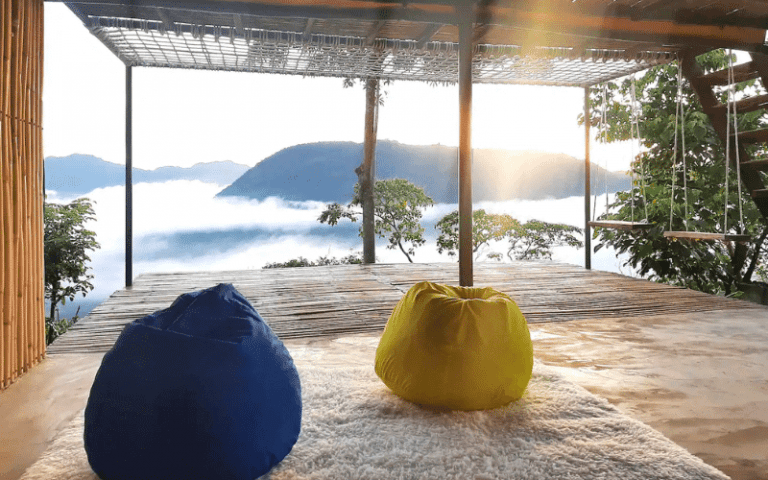 As much as we want to lay down in the white, cottony clouds, we know we just can't as we understand it is made of water drops floating in the sky. But did you know that the House of Clouds can give you a largely similar experience like you are lying in the sea of clouds? This you can achieve through the House of Clouds' chill spot suspended in mid-air. You can take photos here and make it appear like you are sleeping on top of the clouds. House of Clouds is among the latest attractions in Rizal which only started welcoming cloud-seekers last year. It instantly became a hit! You can rent this place privately and enjoy the features and amenities all by yourself or with your friends and family.
Martessem Mountain Resort
Location: Sitio Mayagay, Marcos Highway, Tanay, Rizal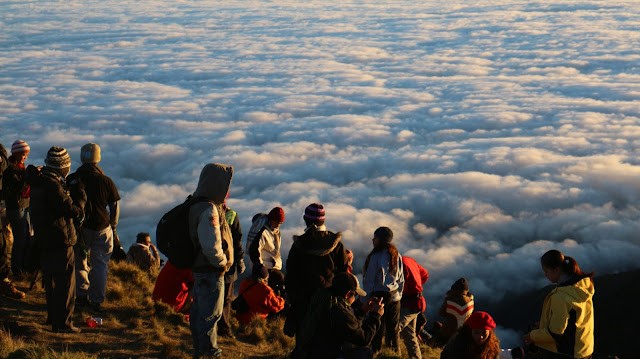 The list of places perfect for cloud watching in Rizal is incomplete without the Martessem. Its modern and manicured landscape matches flawlessly with the view of the sea of clouds in the Sierra Madre. Take your breath away while you get a perfect angle overlooking the layers of clouds. A view that will clear your mind from all the clutter while you inhale positive vibes you'll bring back to the metro. You can relax further by adding Martessem's very own Spa, horseback riding activity, and koi pond and lagoon to your experience.
The best places to watch the sea of clouds in the landlocked province of Rizal are one of the many reasons for tourists to come. Living near where the clouds are is like a dream come true. You can visit the mentioned view decks anytime you want. Camella Meadows, located in the highlands of Binangonan, and Camella Sierra Metro East, located at the crossroads of Antipolo and Teresa are the top communities to live in the province of Rizal.
Both sitting in 8-hectare prime properties, Camella Meadows and Camella Sierra Metro East are strategically located near essential establishments. These communities are complete with world-class amenities like a swimming pool, themed clubhouse, playground, and basketball court. Nurture your love for nature in Camella Meadows where you can get a breathtaking 360-view of Laguna de Bay, Metro Manila Skyline, and Rizal mountain ranges. Meanwhile, Camella Sierra Metro East will make you feel that you are on a vacation every day as it treats you to a beautiful rural setting and the refreshing mountain views.
Climb the peak, capture the clouds
As the cliché quote says "The best view comes from the hardest climb", exploring trails and peaks indeed rewards you with a one-of-a-kind experience and worthy photos. Pump your heart out in hiking these mountains which will give you not only the endless sight of greens but the sailing white clouds as well.
Mt. Pulag
Location: Benguet, Ifugao, and Nueva Vizcaya Provinces
Before the private tourists spots featuring the sea of clouds began popping out across the country, there is already the famous Mt. Pulag. This hiking destination always makes the bucket list of hikers and travelers mainly because of the sea of clouds waiting on top. Considered the highest peak in Luzon, Mt. Pulag earned the nickname "playground of the gods" with the majestic view of the sunrise and the sea of clouds that make you feel like you are in a dream. The mountain is accessible to both experienced and newbie hikers who can choose from the four different kinds of trails. The hike back and forth from the peak can take up to 11 hours.
Here's a geographical fact you need to know: Mt. Pulag is within the administrative jurisdiction of the Cordillera Administrative Region and Cagayan Valley. Another fact that might help you: accessibility up north is possible with a house and lot for sale in Cagayan Valley. Camella Cagayan, located in Brgy. Carig Norte in the booming Tuguegarao City, promises a dream-like home for you and your family. It is set in a 17-hectare property that will give you both peace near nature and progress near the opportunities in the city. Camella Cagayan offers a wide range of classic and spacious houses perfect for every Filipino family.
Mt. Natib
Location: Bataan Province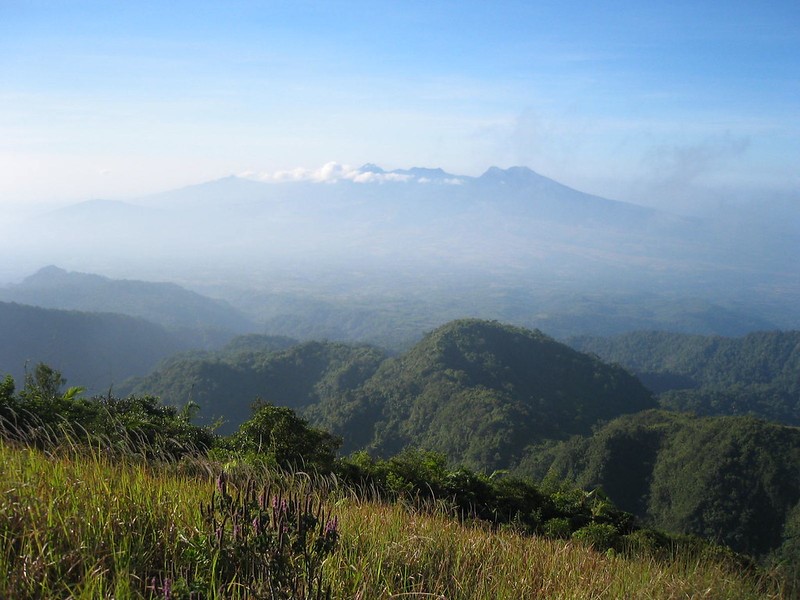 More than its beaches and waterfalls, Bataan is also known for its majestic mountains. Hiking and trekking became a famous activity here, especially one that is leading to Mt. Natib. It will take around four to five hours to reach the summit. The sea of clouds is one of the main reasons why hikers opt to stay overnight. Once the white, floating giant cotton clears, another spectacle is revealed: the view of the Subic Bay and the heritage resort Las Casas Filipinas de Azucar.
Waking up to a magnificent sunrise and a sea of clouds is undoubtedly worthwhile. The satisfying feeling is comparable to waking up in a safe abode where everything you need is within reach. This kind of mornings is achieved in Camella Bataan. This 10-hectare Italian-inspired exclusive house and lot development in Balanga assure a peaceful and quality lifestyle for you and your family. Its elevated location, not prone to flooding, puts your mind at ease. House models that cover all your family's needs are offered at reasonable prices. Camella Bataan is also close to vital establishments and tourists destinations like the popular Pawikan Sanctuary, Mt. Samat, Sibul Spring, and World War II Markets.
Mt. Puntaas
Location: Buenavista – Carmen – Danao – Jetafe Rd, Danao, Bohol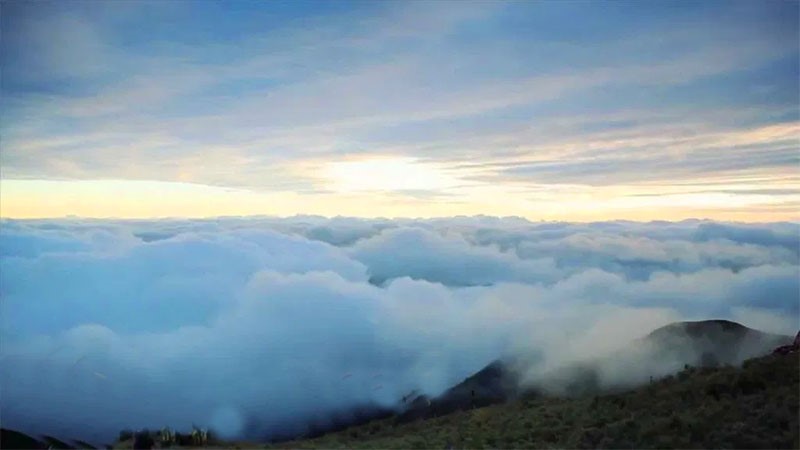 Moving into the Visayas, Mt. Puntaas or better known as the Bohol Sea of Clouds is one of the rising tourist spectacles in the country. Many of the tourists visiting the island are embarking on a unique adventure up into these highlands where they can pitch their tent and wake up to a sea of clouds comparable to that of Mt. Pulag. The sea of clouds in Mt. Puntaas is made more magical as it blankets the Chocolate Hills, revealing only the tips of the world-renowned land formation. Apart from the natural phenomenon, this tourist destination also offers a view of the rice terraces in Danao.
While you are in Bohol, you might also want to go to Tagbilaran, its capital city, and discover why tourists and investors alike are attracted to this place in Central Visayas. Bohol is an ideal place for real estate investments. If you are looking for a rewarding asset, Camella Bohol is perfect for you. We know that you are a lover of nature yourself, so go ahead and choose from the Mediterranean-inspired houses in Camella Bohol that resonate the colors of the sand, sea, ocean birds, and vibrant vegetation.
Mt. Kitanglad
Location: Bukidnon Province
One of the still-thriving rainforests in the Philippines is here – particularly the Mt. Kitanglad Range National Park. But more than the rich biodiversity, hikers and tourists are frequenting this peak to witness the sea of clouds that covers the area all-year-round. Reaching the summit of Mt. Kitanglad is challenging but it has established terrains that can help in the climb. It is also one of the few mountain destinations in the country with bunkhouses and electricity at the summit.
Mt. Apo
Location: Davao City, Davao Del Sur
Completing the list of where to see the sea of clouds is of course the highest peak in the county, Mt. Apo. Its high altitude promises you a full view of the sea of clouds. Sitting in the perfect spot here will make you will like you are inches away from the angels. Two established trails: the Kidapawan Trail in North Cotabato and the Kapatagan Trail in Davao will lead you to the country's highest point. While the hike is overall challenging, you can have breaks and take photos at hot springs and mossy forests on your way.
If you are from Manila and Mt. Apo is one of your dream destinations, you can fly to Davao via Davao International Airport. This busiest airport in Mindanao is just two minutes away from the 2-phase Camella Davao. This top-notch residential project sits on a 38-hectare land in Brgy. Communal, Davao City – a strategic location that will make it easy for you to access universities, places of worship, malls, hospitals, seaports, and commercial hubs.
Know When to Go
You already have places in mind to go and catch the sea of clouds. Now, it is time to ask the "when" question.
The sea of clouds has high possibilities of appearance when there is a high difference in temperature between morning and night time, high humidity or rain the day before the climb, and on a clear morning. If you want to capture this magical phenomenon, we recommend scheduling your trip when there is quick evaporation of moisture from the environment. This happens in March, April, May, and June. It is not all the time that you can see the sea of clouds so you might always check for weather conditions before going.
As your journey for the elusive marvel involves hiking peaks and tracing trails, it is also best to prepare yourself with the necessary gears including appropriate top and pants, hiking shoes, windbreakers, trail food, enough water, and camping essentials, among others. Of course, you might also don't want to forget your phone or camera to capture nature's beauty before your eyes.