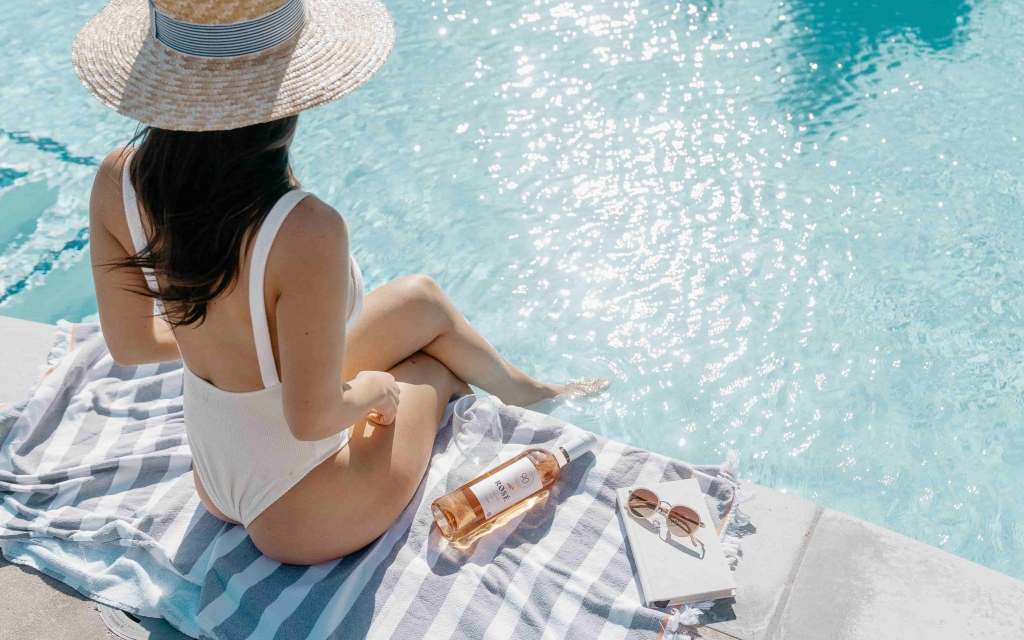 A healthy lifestyle during the epidemic entails more than just taking care of our physical body. While it is critical to follow correct safety standards and health precautions, it is also critical to care for our mental health. Dealing with stress on a regular basis not only damages the immune system but also has an influence on mental health.
Mental stress can be caused by a variety of factors
Apart from the worry of becoming infected by the virus, the pandemic creates a lot of uncertainty in many parts of life, such as job stability, financial troubles, coping with death, future plans, and so on. Loneliness has become a prevalent experience for many people as a result of our isolation. The huge turnout of events is also a major source of concern.
Despite difficulties, there are a variety of ways to maintain your mental strength and wellness. Self-love is a vital step in achieving this aim. Make your happiness and well-being a priority. In the middle of all the hubbub, take some time to halt and contemplate. We are asked to be nice to ourselves now more than ever, especially in this time of suffering.
Here are some suggestions to help you maintain your mental health during the epidemic. This approach is also designed to be home-friendly, so whether you live in a house or a condo, you may easily implement these healthy habits.
Top 6 ways to stay mentally healthy throughout the epidemic
Take excellent care of your mental health by following the World Health Organization's (WHO) and other medical authorities' guidelines and suggestions
Connect with your friends and family
Maintain communication with your friends and family to assist you prevent feeling lonely. Having someone to talk to and share your thoughts with is essential during these trying times. Notwithstanding the barrier created by self-isolation, they can offer emotional support. There are several internet channels where you may interact safely and catch up on information. Connecting with people you trust, whether at a Zoom party or a Netflix party, may boost your self-esteem. During this epidemic, here are some entertaining things you may perform on social media and other internet platforms:
Zoom gatherings
Virtual reality games
Netflix viewing party
Take part in online games
Online group exercises
Collaborative learning
To assist you to organize your virtual events and activities, create a separate room in your home or condo for your online activities.
Make sure you're well informed
To remain up to speed on current events, read or listen to trustworthy news sources. Follow the advice of experts on how to be safe and protected. Avoid falling into the traps of bogus news on social media. Reduce your news consumption as well if it causes you anxiety.
Get plenty of rest
Make sure you get enough sleep to maintain your physical and mental wellness. Sleeping for 8 to 10 hours a night can also aid to improve your immune system. Sleep is critical for regulating the chemicals in the brain that influence our general mood and emotion. Anxiety and depression can be exacerbated by a lack of sleep.
Make it a habit to get up and go to bed at the same time every day. Maintain a regular sleeping schedule. You may also choose room settings that will help you sleep better.
Consume wholesome and healthful foods
Eating a well-balanced diet benefits our physical bodies as well as our mental health. Low mods can be caused by a lack of vitamins B12 and iron. If caffeine makes you uneasy, try avoiding it. Take immune-boosting supplements such as vitamin C and zinc.
Get plenty of sunshine
Get your daily dose of sunlight every morning for 30 minutes to 2 hours. Sunlight is a rich source of Vitamin D, which aids in the release of molecules that regulate moods, such as endorphins and serotonin. When you go out in the sun, make sure to use sunscreen. The lack of sunlight during the winter months may often make individuals feel gloomy.
Tip: You can go for a walk around the condo and surrounding neighborhoods as long as you protect yourself by wearing face masks or adopting social distance. Try to go when there are fewer people around.
Engage in some physical activity or exercise
Working exercise not only improves the body but also aids in the reduction of stress, anxiety, and depression. Staying active or engaging in a regular exercise regimen can assist improve your mood and allow you to concentrate better. Because gyms are now unavailable, you can engage in simple physical activities such as walking or running. You may build up a home gym with your own personal equipment if you have more space. For people who have limited space at home, there are a plethora of films available for home exercises suitable for your apartment or condo.
Why should you invest in Camella Manors Bacolod?
Are you looking for a cheap apartment for sale in Bacolod? In this resort-themed apartment in the center of Bacolod, you may live in elegance.
Camella Manors Bacolod is the first Camella Manors property in the Visayas to join the Vista Land community. Camella Manors is Vista Land's newest mid-rise condominium brand, with locations across Metro Manila's regions and neighboring provinces. It emphasizes all-inclusive lifestyle demands and resort-themed facilities for young professionals, new families, investors, and Overseas Filipino Workers (OFWs).
Camella Manors Bacolod offers a one-of-a-kind resort-style condo experience equipped with premium amenities and features. In the heart of Bacolod, it pioneers hassle-free urban life. The 1.1-hectare mid-rise condominium complex consists of four towers. The first two buildings will be ready for use within a year. It plans to open apartments in Buildings 1 and 2 in the second quarter of this year. Ibiza and Majorca are both seven-story structures. A studio and a one-bedroom unit are both 30.36 square feet. m. Capri's third building, which will open soon, will be available for pre-sale. A condo unit in Capri measures 23.76 square meters.
Life Well-Lived in Your Pine Estate Condo
Camella Manors Bacolod is located in Mandalagan, Bacolod City, along the Cordova-Buri Road. This low-cost condo in Bacolod offers the finest value for money thanks to its numerous amenities, which include a swimming pool, kiddie pool, fitness facility, clubhouse, playground, and commercial strips. There is also 24-hour security to protect everyone's safety. Pet owners will be pleased to learn that it is a pet-friendly community.
Furthermore, this resort-style apartment in Bacolod provides the ideal balance of comfort and elegance. Camella Manors Bacolod is conveniently situated near shopping malls, hospitals, schools, tourist attractions, and commercial centers. Camella Manors Bacolod is about 15 minutes away from the Bacolod-Silay International Airport.
Reservations at Camella Manors Bacolod can also be done conveniently and hassle-free through our easy-to-use online payment facilities.