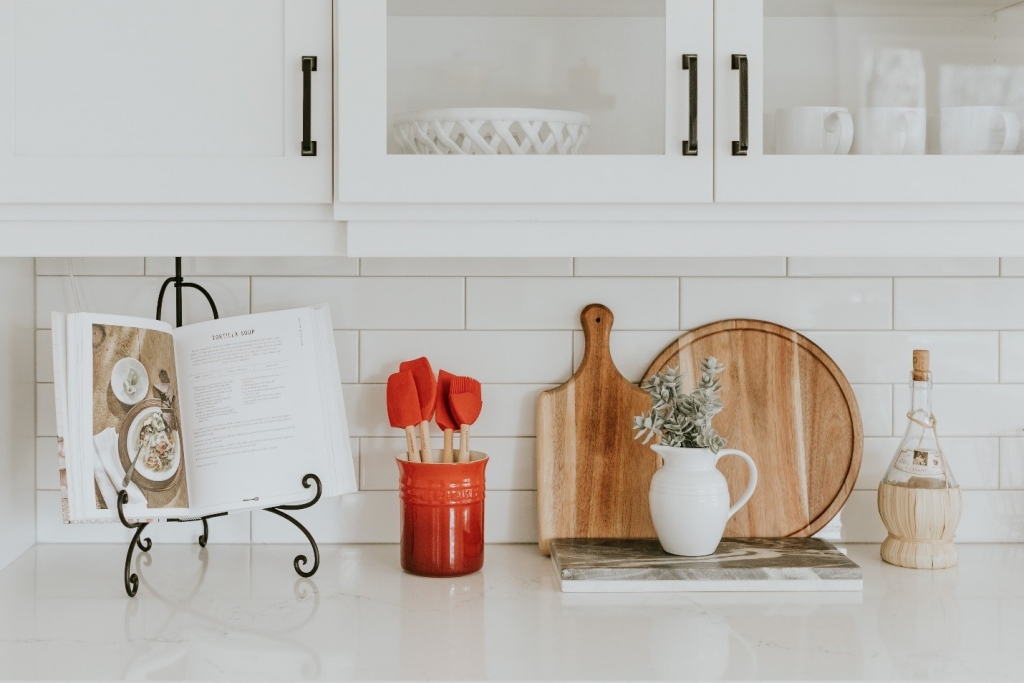 Whether it be big or small, every space has a potential for improvement. Every member of the family has their favorite spot in the house that they want to focus on with decorations, rearrangements, and so on. If you are the type of person, who loves to cook or usually hangs around in the kitchen, you might want to remodel your kitchen into something more. 
It is said that the kitchen is the heart of every home. The kitchen area allows everyone in the family to do their favorite pantry activities such as preparing the meal, cooking food, baking, and even setting up the table. But more than those, the kitchen is where members of the family get to bond, share stories, and do their hobbies.
Now, if you want to maximize your space and want to make that fresh start by doing some make-over, we have got you covered! Turn your simple room into your dream kitchen with these inspirations. 
Modern Scandinavian Touch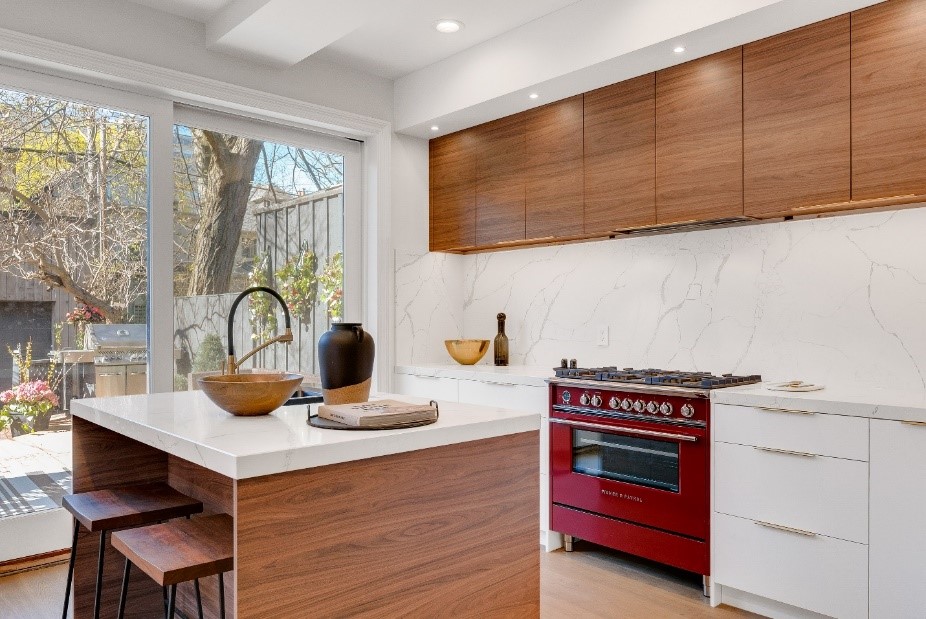 To achieve a balance between modernism and comfort, you might want to consider a Scandinavian-inspired interior. A combination of natural elements such as light and bright wood is perfect for a chic and clean look. Don't forget to include modern furniture. Remember, "less is more."
Farmhouse Concept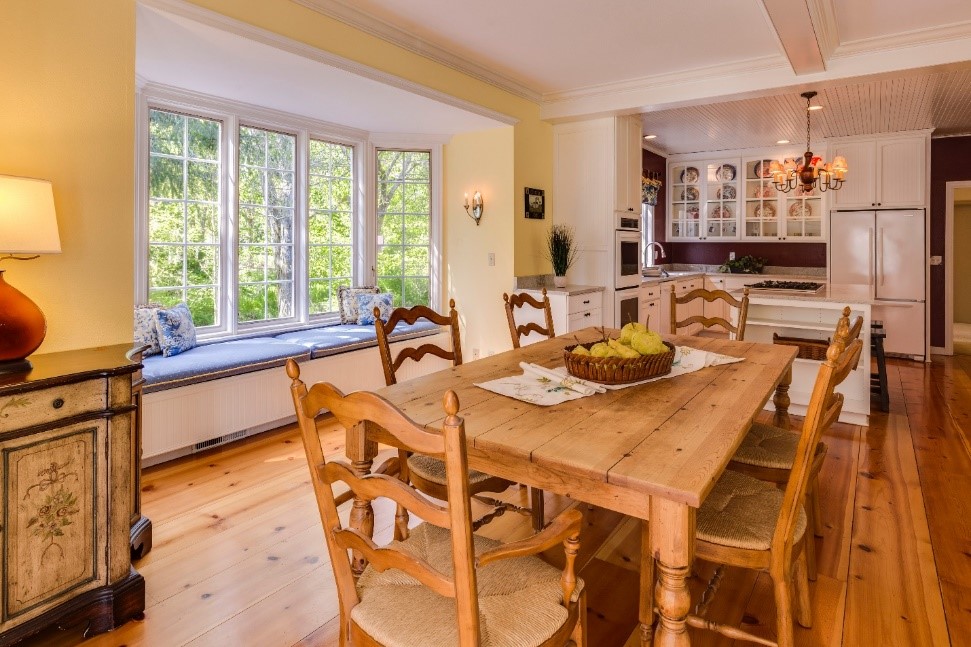 If you want to achieve a contemporary and cozy kitchen, a farmhouse style is perfect for you. This country living-inspired style is characterized by neutral colors, incorporation of wood, and the use of old furniture. The possibilities of decorating with a farmhouse style in mind are endless. It is also budget-friendly because most of the items you would need to use can be recycled.
Sleek Open Shelving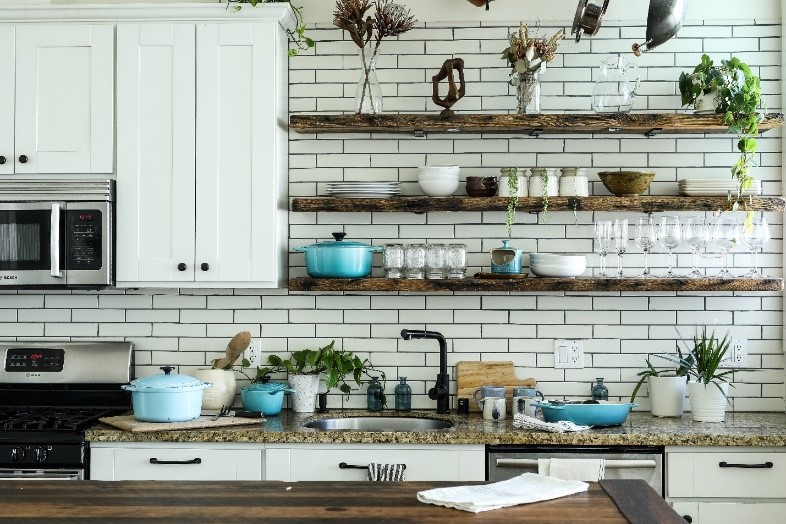 Are you a fan of cabinets and shelves? Having an open rack is the best for people who love to see their jars or spices, glassware, and wine glasses. Besides being functional and pretty to look at, it gives you more space for other kitchen appliances. Plus, it also makes cooking easier because the items are already visible and easy to pick up.
Bright and Beautiful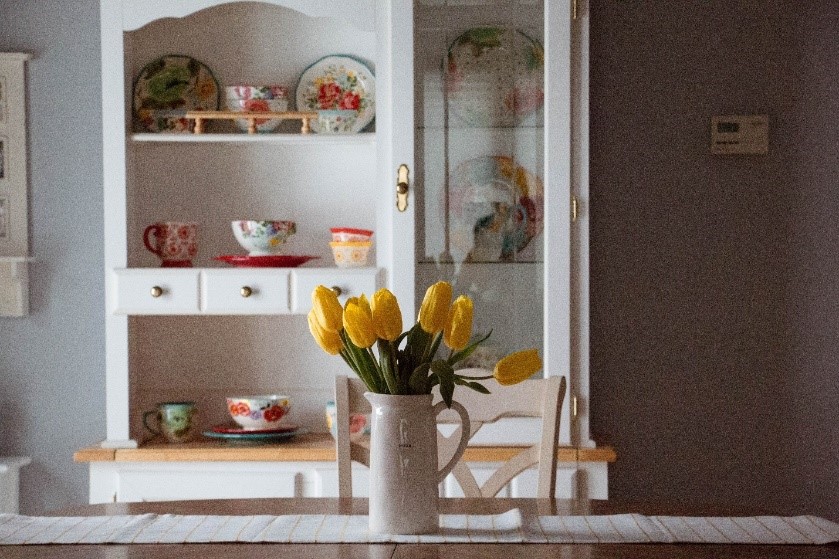 Newly painted white cabinets, dainty accents, and bright yellow kitchenware would surely brighten up your kitchen. The white palette sets a calm mood for the entire house. Aside from walls, lights in the kitchen also create a warm and cozy ambiance. You may opt to include native baskets and wooden boards to finish off the look.
Marbles and Metal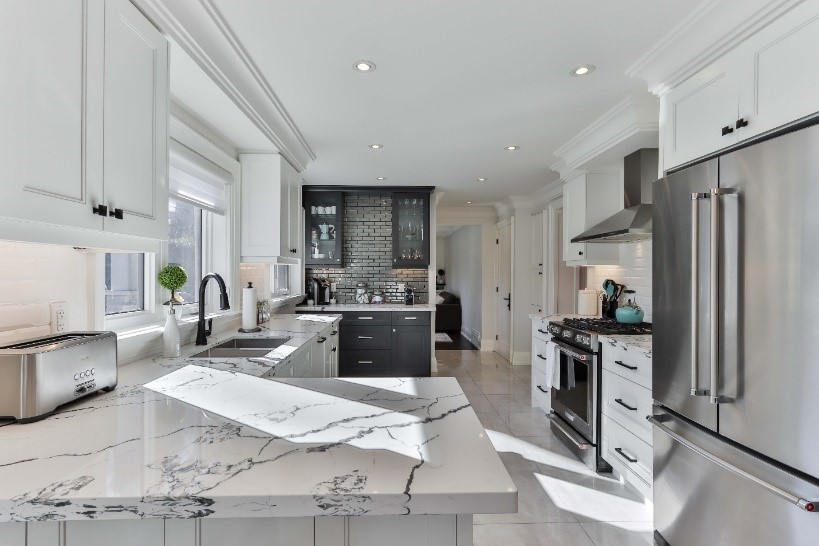 If you want something bold yet beautiful, how about incorporating marbles and metal in your kitchen? The combination of the metal's durability and the marble's graphic appeal to your kitchen is perfect if you want to achieve a sophisticated and expensive look. With the right budget and time, you can easily pull off this kitchen look.
Brick Wall Influence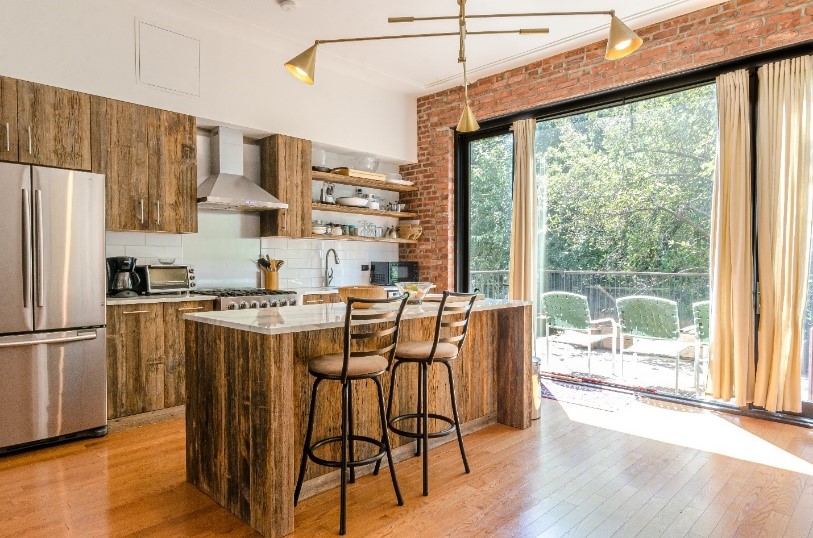 You think brick walls are too old-fashioned and outdated? Definitely not. Those plain and dull kitchens of yours can be a masterpiece once you incorporate bricks on your walls and kitchen sink. The refined and rustic touch of bricks creates a cozy and inviting ambiance. Now that is very homey.
Victorian Accent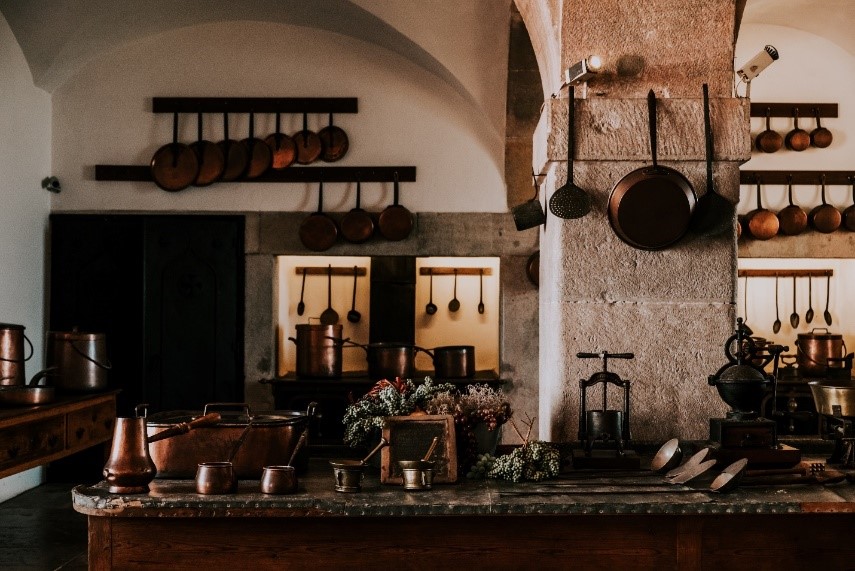 Talk about class and elegance. A Victorian-style kitchen can be jaw-dropping. Victorian-style is designed to represent status, luxury, and romance. This combines medieval and industrial influences such as Fleur de Lis, dark colors, mid-century patterns, and industrial furniture. Try watching The Crown and Victoria and get more style inspirations.
Zen Kitchen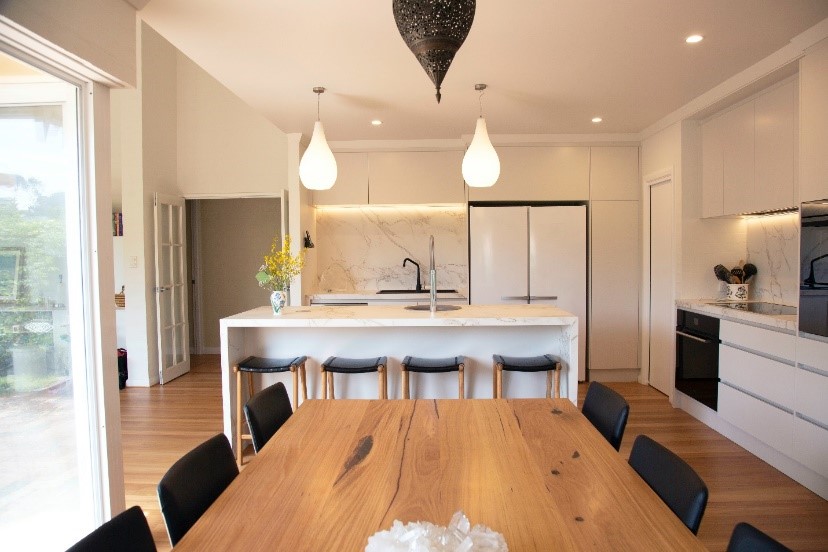 As seen on TV shows and movies, Japanese-inspired homes are eye-pleasing. Zen-inspired designs are relaxing, appealing, and visually balanced. This helps in the flow of positive energy. A typical Zen kitchen consists of white to neutral palettes, wooden floorings, and of course, the use of natural light. This modern, sleek and stylish design is ideal for houses with small space. You may also include indoor plants to give that fresh vibe in the kitchen. 
Shades of Blue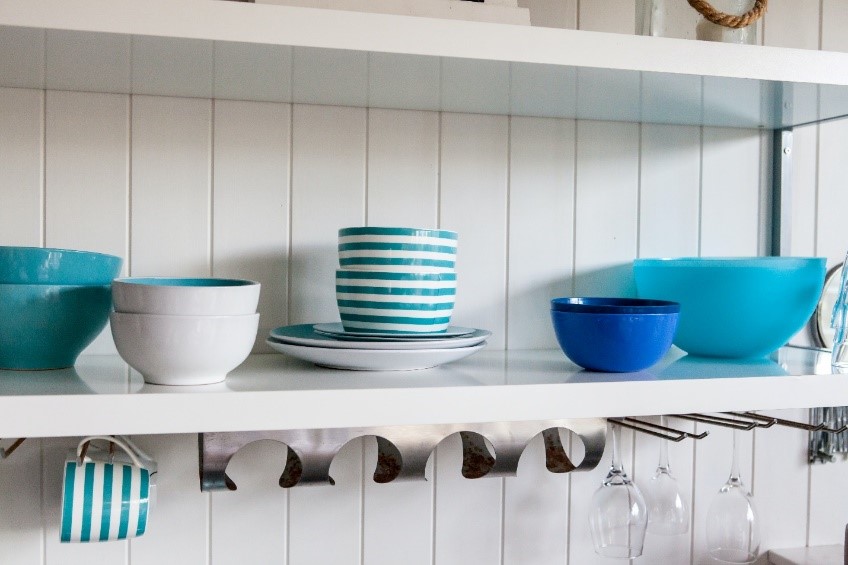 Speaking of blues, shades of blue work well in the kitchen. Lighter shades of blue create a laid-back feeling to your space. A combination of white walls and blue cabinets and kitchenware will undoubtedly give you that relaxing vibe. If you want a touch of drama, use navy blue paired with silver or steel. But if you prefer something refreshing, Tiffany blue or turquoise is the best option.
Island Pieces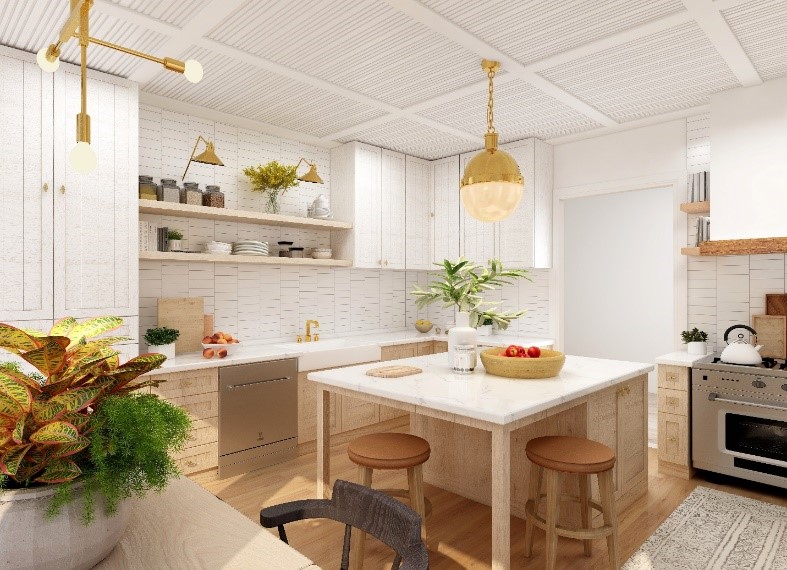 Whether it be made of granite, wood, or metal, kitchen islands never go out of style. Both stylish and functional, this design is perfect for any kitchen interior. If you prefer an industrial look for your kitchen, a pepper granite island is ideal for achieving a modern touch. You may use a woody island topped with white ceramic tiles for a cozy space, very simple and sleek. Or, if you are the type of person that prefers dark shades, try installing a black island clad topped with black marble. And if you like to play with your space, you may want to use a curved island topped with a rounded, clear lacquer glass finish.
No matter what your house and lot look like, a bungalow or a two-story, there is always room for improvements. Our home reflects our lifestyle and personality. It is an expression of ourselves and tells a story of who we are as a person. So, maximize your space and make the rest of your home your masterpiece. 
Our home is where we can grow and where we can feel the safest. It is where our favorite activities are best spent when we are with our loved ones. And house and lots turn into masterpieces when every family member contributes to taking care of them.
Discover how you can turn your ordinary space into a masterpiece here in Camella's, the country's most trusted house and lot developer. For more details on its master planned community offerings, visit this page.