Do you celebrate Chinese New Year at home? Here are some common traditions Filipinos celebrate during this Chinese holiday.
---
The Chinese New Year is here. This is a time of Tikoy boxes surplus at the grocery stalls. It is the season of red lanterns with Chinese characters hanging at the ceiling of mall entrances.
This holiday is not only celebrated throughout China but also in Chinese communities worldwide. That includes the Philippines where there is a large Filipino-Chinese community.
Also known as the Lunar New Year or Spring Festival, this holiday welcomes a new Chinese lunar calendar. In the regular Philippine calendar, New Year falls on February 1st this 2022.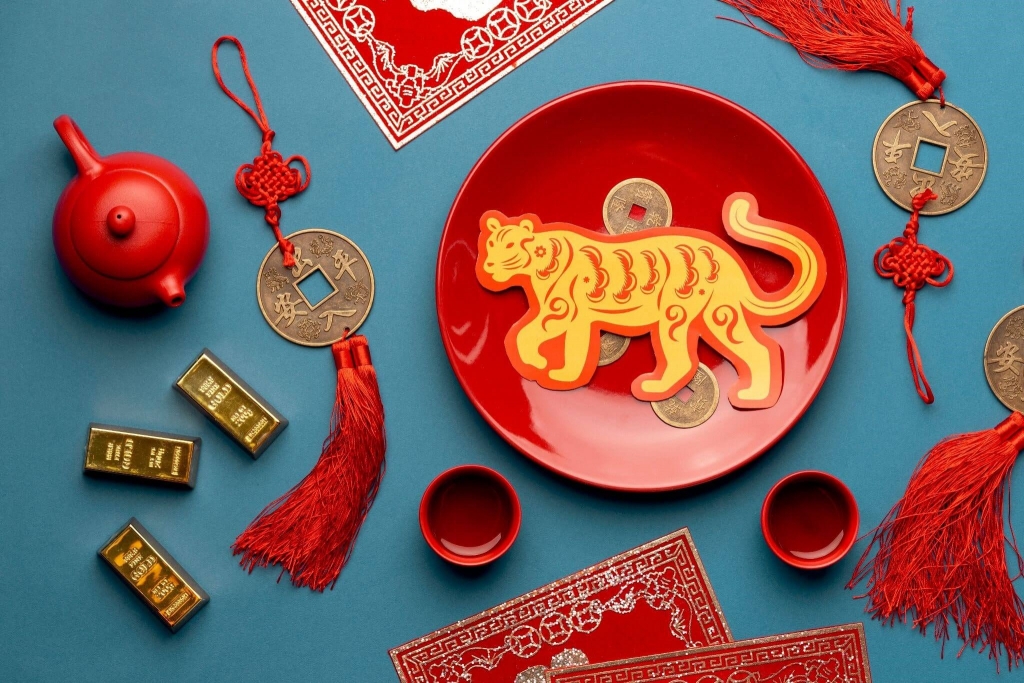 As we welcome the Year of the Tiger, we also follow traditions to bring in good luck. In Chinese culture, the tiger symbolizes strength, exorcising evils, and braveness.
Discover how you can ready your home for the new year. Check out this article:
Decorating Your House Based On 2022 Feng Shui Principles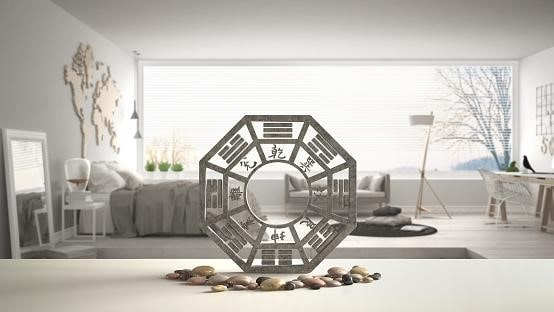 How do Filipinos usually celebrate the Chinese New Year?
For most of us, we usually tease our Tsinoy friends for Ampaos. We also look forward to getting a short break on a special non-working day. In that sense, the Chinese New Year is quite similar to the Filipino New Year's Eve. Not to mention that there is a lot of food. And lastly, there is also the party for extended families to come and celebrate together at home.
What are the common traditions Filipinos observe during Chinese New Year?
The traditions may vary slightly depending on the region. However, they usually include family gatherings, fireworks, lanterns, Ampaos, and plenty of food. But for most, it is not just a one-day celebration.
For most of China, The Chinese New Year is a 15-day event that starts on the first day of the first lunar month (which usually falls between late January and early February). Here are some unique traditions during Chinese New Year:
Family reunions among Chinese families
Chinese families prepare for reunion dinner on the eve of the first day of Chinese New Year, as it is believed that the family who shares a meal together will remain prosperous in years to come. Families prepare special dishes for the reunion dinner. These dishes should have at least eight ingredients in them and can be served either hot or cold.
The number eight symbolizes prosperity and nine means longevity. People, especially those who are going to visit their parents or relatives, will dress in their new outfits during the Spring Festival.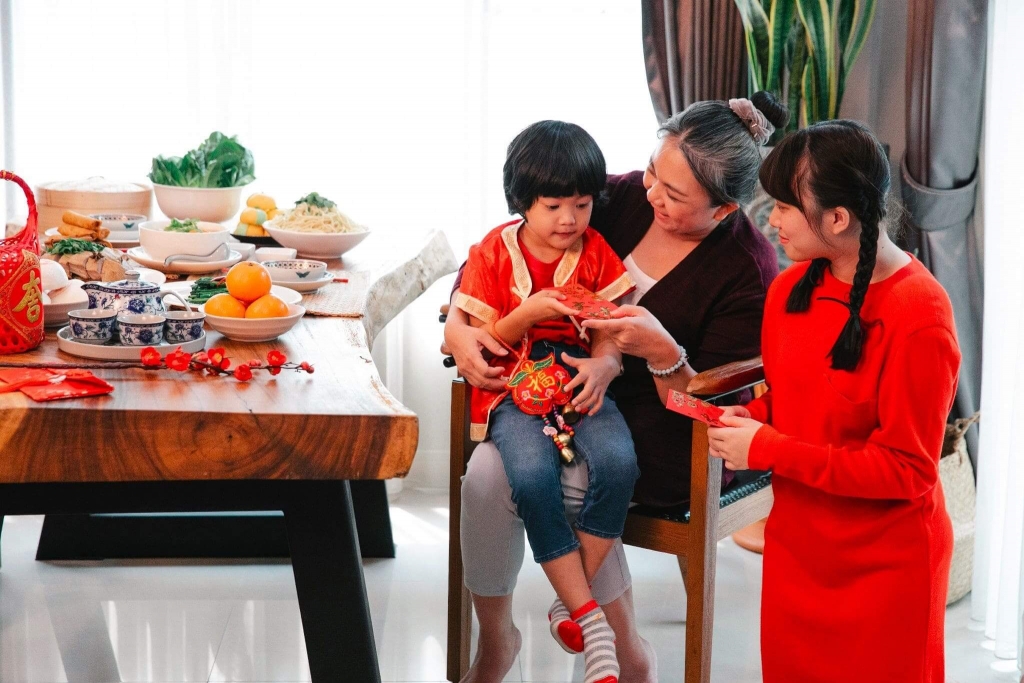 Grandparents, aunts, and uncles of the family usually give out red-colored envelopes containing money, commonly known as ampao, to the kids to bring them good luck and prosperity in the coming year.
You might be surprised to learn that families discourage sleeping in on Chinese New Year's Eve. So Chinese New Year's Eve is a good time to stay up late. People believe that this will help your parents and other elderly family members live longer. The later you go to sleep, the longer your parents and grandparents and other people in your family will live, too.
Firecrackers and lion or dragon dance to ward off negative energy
Similar to the New Year's Eve tradition, people go outside and set off firecrackers to celebrate the coming year. The loud sounds from the firecrackers are said to scare away evil spirits and welcome good ones. Firecrackers also symbolize good fortune and happiness.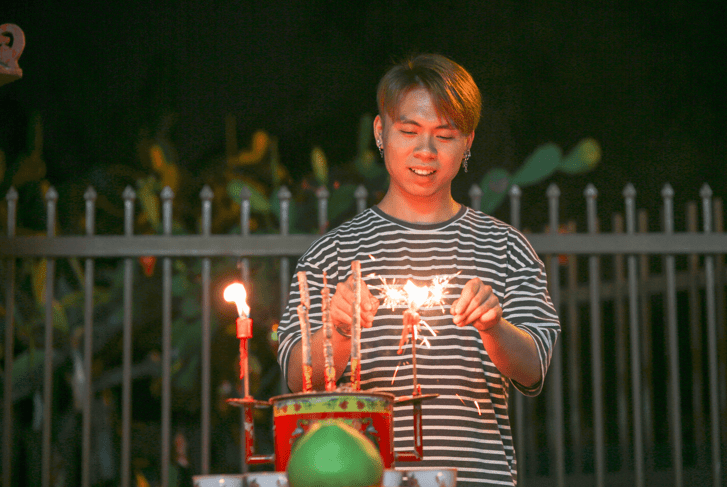 Large buildings such as hotels, malls, and offices also hold dragon and lion dances that will roam around inside their vicinity. The dance, accompanied by a loud drum beating performance, brings in good luck and prosperity to those who witness it because it symbolizes a battle between good (the lion) and evil spirits (the dancers).
You can also spot dragon dances during Chinese New Year celebrations because the Chinese believe they are the enemy of the lion.
Read this article for steps to ward off bad luck from your home:
Feng Shui Tips To Attract Positive Energy In 2022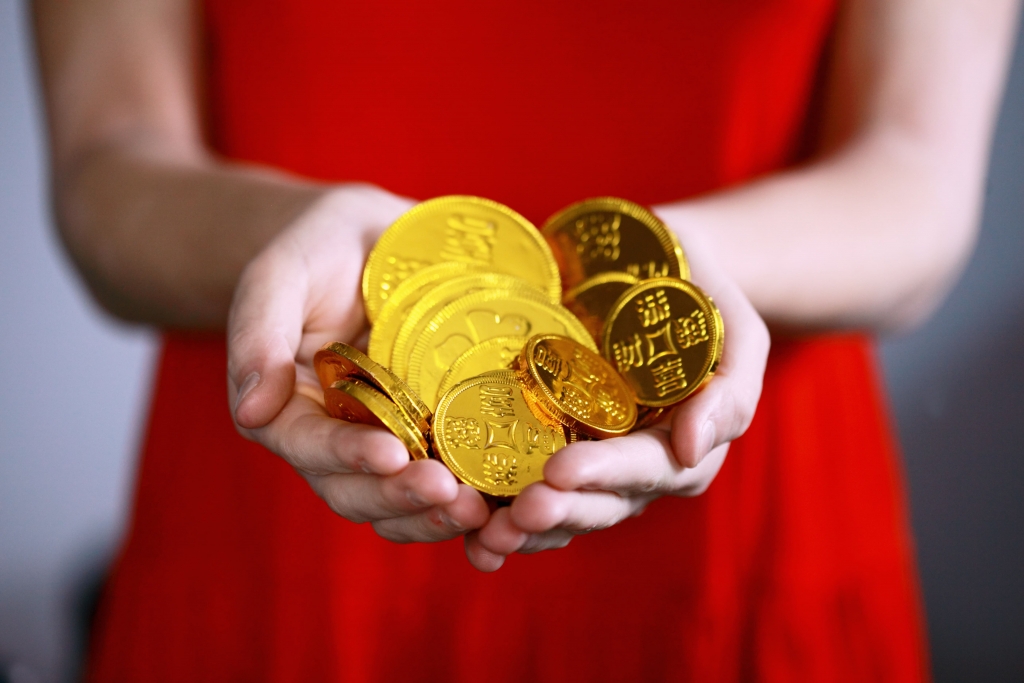 Serving the favorite Chinese delicacy
As mentioned above, the typical Chinese New Year here would not be complete if you haven't spotted boxes of Tikoys on supermarket stalls. Tikoy, or Nian Gao, is a sticky rice dessert from glutinous rice. This delicacy is the star of any Chinese New Year table celebrations in the Philippines.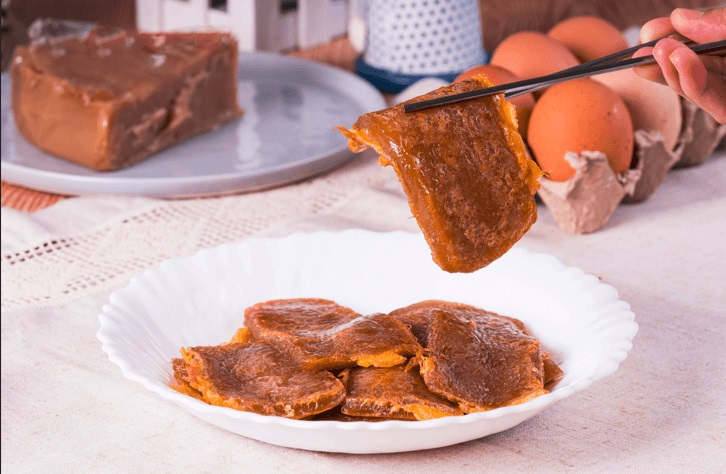 Tikoy brings in good fortune and prosperity to those who consume it. Nian Gao is a homonym for taller or higher year. As a result of consuming this, you will have a better year the following year. So eating this signifies you'll have a better year next year. They also make the best gifts to give for this celebration.
Giving and receiving red envelopes
Who doesn't love receiving Ampaos? Traditionally, only children will receive red envelopes from their elders.The red envelope contains lucky money to wish them to grow up safely in the New Year. People fill the Ampao with cash, but there's more to it than just that. In fact, the Chinese give importance to the envelope itself.
It is called Hongbao in Mandarin and Lai See in Cantonese. Both of these translates to "red packets." The color red is extremely important to the Chinese. It is a symbol of power, strength, joy, and good fortune. Giving someone a red envelope means you're wishing for their safety and well-being throughout the year.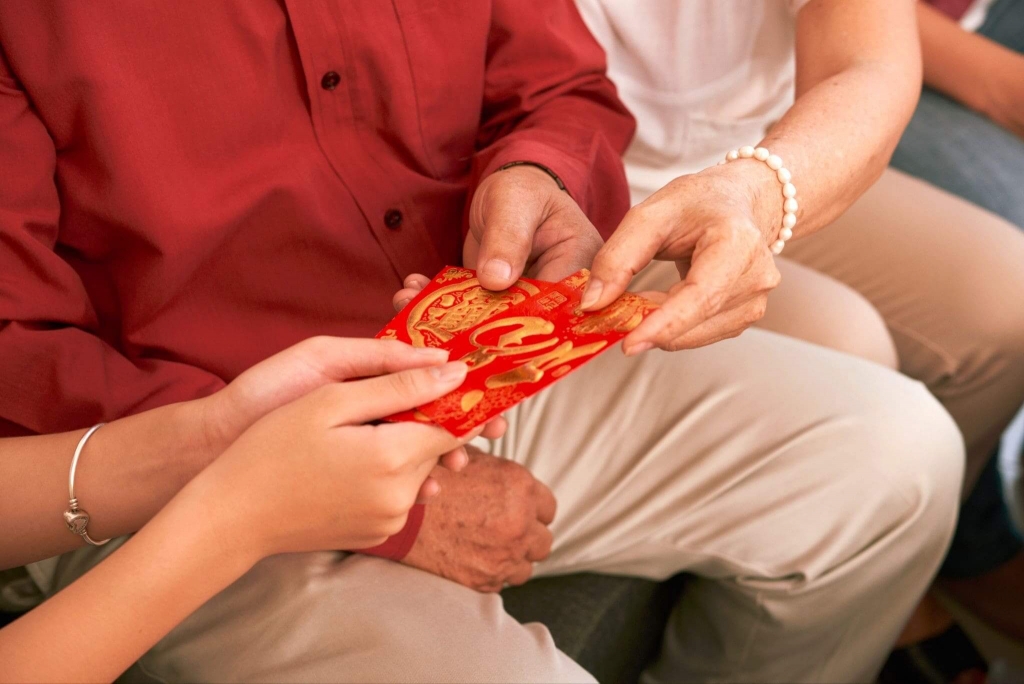 Just like any other tradition, the giving of Ampaos has its own do's and don'ts. Always use both hands when receiving the envelope and do not open it in front of the person who gave it to you. Additionally, give only crisp or fresh money inside the envelope. This is because a crumpled one is thought to bring bad luck. Do not place coins inside as well.
Avoid money with a four in it like 40 or 400. This number is often associated with death in Chinese culture. The amount of money should be an even number to bring the receiver more luck. Nonetheless, it is important to thank the person who gave it to you.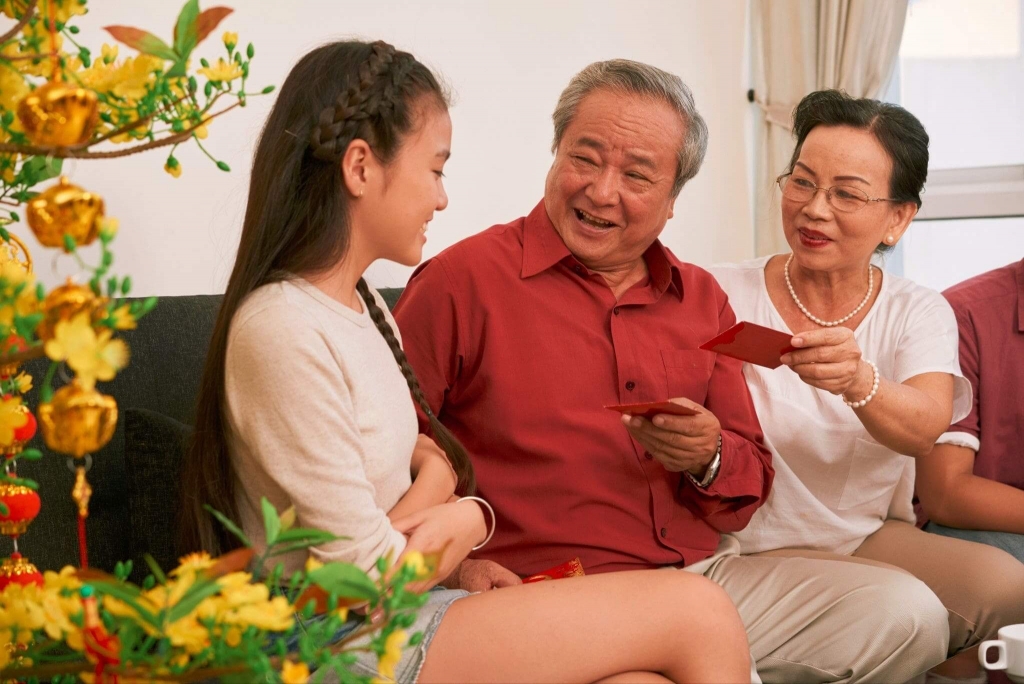 Whether Chinese-related or not, many Filipinos celebrate this special Chinese occasion to invite luck and good fortune for the rest of the year. The whole family gathers together to celebrate the beginning of a new year and a new phase of life.
With the world's growing need to live in a place that is close to work and other places they need to be, home buyers are looking for homes that are away from the city's noise and bustle, but also near the places they need to go. And with Camella Homes you can have your own home with just that.
Find more reasons to celebrate at home. Here are some ideas:
How To Have The Best Home Celebrations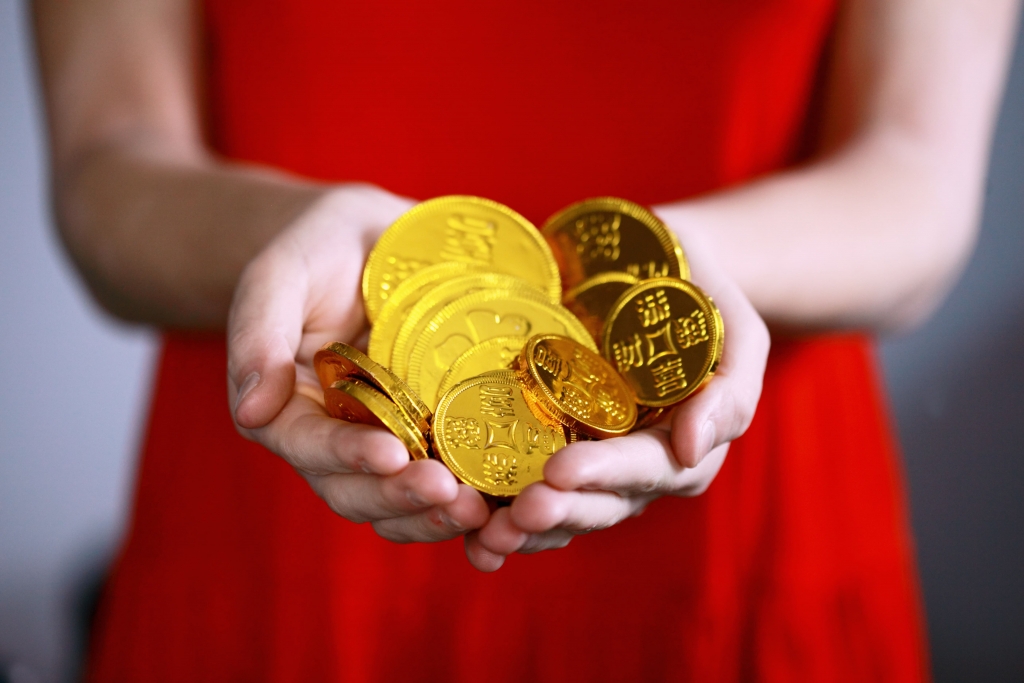 Find your dream home in our Camella projects nationwide, where you can enjoy the New Year with your family in a home you can call your own.
Kiong Hee Huat Tsai!
By: Maria Angeline Mayor