By Chrizamae Escala
When we look at interior designs, they seem to be just a collection of aesthetically pleasing pieces put together. But interior design is a science by itself. It is a science that tries to understand behaviors to help you create a functional space within your house and lot or offices. This includes the shapes of a room's walls, floors, and elements of the area's color, among other things. It might sound complicated, but it is a rewarding task for some people.
Interior designing helps make your home beautiful, unique, and comfortable for you to live in. It also brings out the personality of the people living in the place. More than just enhancing your house's physical attribution, it develops a healthier environment where you can move comfortably.
That said, interior design is a combination of both art and science. If you want to start decorating your own home, start with inspiration. With your creativity, effort, and resources, you can then make your interior dreams come to life.
Below, we have provided a list of shows that will surely inspire you to bring out the potential of your house and lot.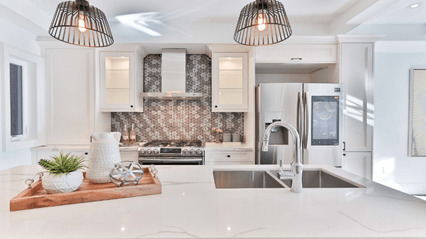 AMAZING INTERIORS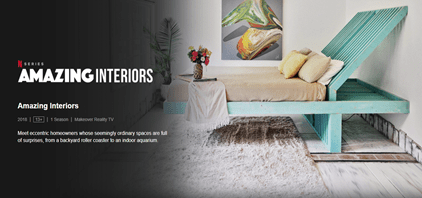 First on our list is Amazing Interiors. This is a Netflix original 12-part series that showcases various design projects from all around the globe. This show is a dive into the world's best interior designs hidden behind the most unexpected exteriors.
The first of its kind, Amazing Interiors, reveals magnificent interior designs that wouldn't have been discovered otherwise. From a houseboat with Scandinavian elements to an Italian apartment with brilliant storage and space maximization designs—every episode promises a visually satisfying experience.
FIX UPPER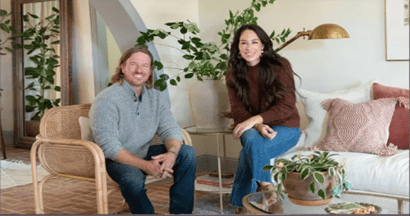 Fix Upper has been one of the most famous design shows for the longest time, and for good reasons too. Starring the husband and wife, Chip and Johanna Gaines, the show is a collection of house makeovers by the couple themselves.
The couple takes the audience through the process of turning their clients' homes into masterworks. That said, this show is something couples could relate to.
Fix Upper will give you the full interior design tour, from conceptualization to construction, with five seasons in total. More than showcasing the most satisfying before and after interiors, this series also gives its audience tips on interior designing within the budget.
QUEER EYE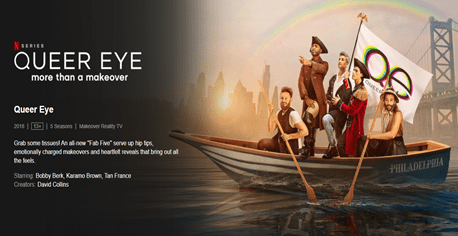 If you are into personal stories behind makeovers, Queer Eye should be on top of your list. Streaming on Netflix, the show features heartfelt episodes of homeowners witnessing their home's transformation.
With a resident interior designer, Queer Eye takes the audience into the journey of transforming a simple space into something more functional and appealing. All these while being practical.
Aside from home transformations, the show also features episodes on personal grooming, cooking and nutrition, culture and lifestyle, and style and fashion.
STAY HERE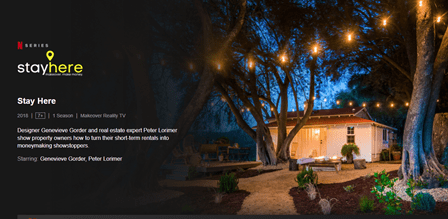 Stay Here is another Netflix show which premiered last 2018, starring the well-known interior designer Genevieve Gorder and Peter Lorimer, a real estate guru.
The duo jumps from one area to another to transform the most unusual places into fabulous rental rooms. Some of them are a boat, a fire station, and a holiday home on the beach.
If you want to get ideas on transforming your house and lot into an earning place, this show is definitely for you.
GOOD BONES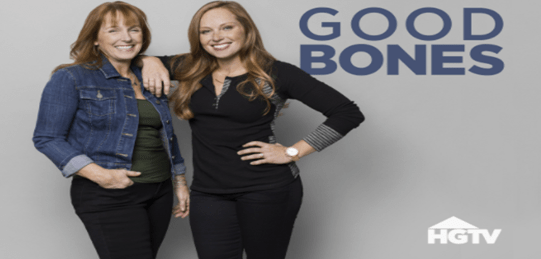 Good Bones is a mother-daughter interior designing series streaming on Amazon. The show stars Mina and Karen as they flip houses into functional spaces with a limited budget across Indiana.
Despite the limited resources, the talented duo manages to make their magic on laundry rooms, eat-in kitchens, mudrooms, and home offices. With five seasons, this show is your ultimate guide if you prefer DIY (Do-It-Yourself) ways in transforming your home.
PROPERTY BROTHERS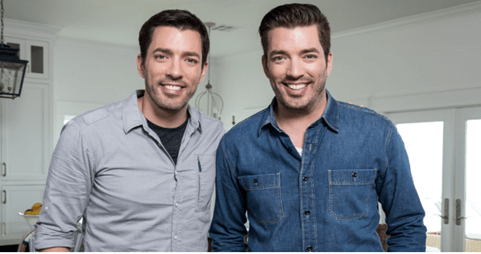 From couples and mother-daughter tandems, we now go to the interior design journey of the identical twin brothers, Johnathan and Drew Scott. Property Brothers is a Canadian reality TV show that helps families find fixer-upper properties that they could transform into a dream home within a strict time and budget.
Johnathan is a licensed contractor and the brawn behind the operations. Drew, on the other hand, is a licensed realtor. Both experts in the industry, the brothers, take their audience on the real-life interior designing journey. Even encountering problems like budget constraints and compressed timelines, the brothers ends each episode with satisfactory output.
THE GREAT INTERIOR DESIGN CHALLENGE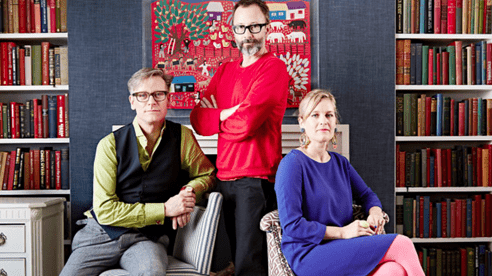 The Great Interior Design Challenge is a British series that first aired in 2014. As the title suggests, it is a competition that aims to find promising amateur interior designers. Every episode is a battle of creativity as contestants revamp and redesign specific spaces with £1,000 (P69, 979) as a budget.
Usually, the designers can do whatever they feel like doing about the space. However, they must stay within the budget for the makeover. With three days to finish the designs, the show features some of the best interior transformations on TV.
These are just some of the shows you can start binging if you plan to redesign your house and lot soon. If you want more inspiration, there is a good deal of magazines, videos, and shows to check out. Choosing the right content for you can be overwhelming, and our list above can help you get started. At the end of the day, you get to choose the design that best suits your personality, interests, and goals.
For more tips on how to transform your house and lot into functional spaces like beauty corners, hobby rooms, and home offices, you may check out our lists on our blog page.
If you want to check out Camella's interior design features, you may visit our house catalog page featuring fully furnished house and lots for sale. For the locations of Camella's master-planned communities, you may visit our property page.