Many live events have chosen to migrate to streaming online in light of the current circumstances. YouTube FanFest is no exception. This change did not stop the momentum, however. And it even looks like YouTube FanFest 2021 is gearing up to be bigger and more fun than last time!
This is a good thing!
There has been a lot of uncertainty surrounding the many annual physical events and conventions that we have grown used to attending. Many have even wondered if any events would even be held. Last year saw a slew of cancellations and delays as everyone was caught unawares, but now that we've had some time to adjust to the current climate, we can now see the same canceled events come back fully adjusted.
YouTube FanFest Philippines 2021 has returned to our screens, where we can safely enjoy the festivities and uplifting content from the safety of our homes.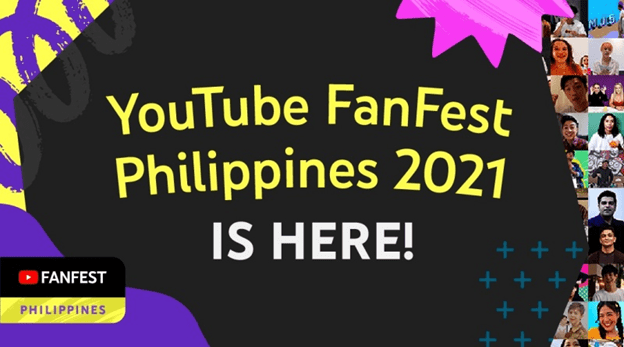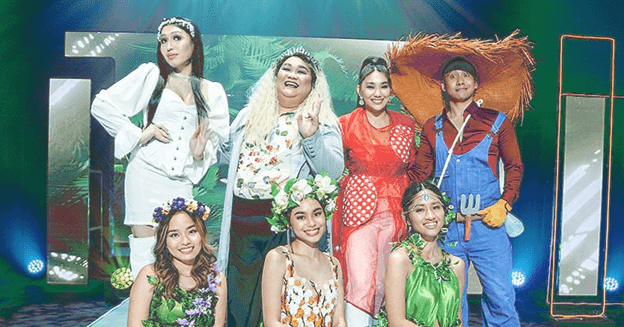 What is YouTube FanFest?
First of all, a little refresher on what all the hullabaloo is all about. YouTube FanFest, shortened to YTFF, is an annual festival hosted by YouTube that aims to connect famous and beloved YouTube creators and artists, with their fans and subscribers. YTFF goes as far back as 2013, and every year just seems to become bigger and better, with a longer and more star-studded line-up in each succeeding year.
The online event is largely composed of live shows and performances that fans can come to watch. Much like a convention, there are also opportunities to meet your favorite lifestyle and beauty creators in Meet & Greet events and such.
Additionally, YTFF has different events focused on the different demographics of YouTube's users. For example, there are YTFF's held for the Philippines, India, Japan, and Indonesia, just to name a few.
The fanfest event has attracted many creators to come and showcase their talents as well as interact with their fans.
Where is YouTube FanFest held?
YouTube FanFest 2021 marks the second year that YTFF has moved its event online in compliance with health and safety protocols. To catch all the exciting content and performances, you can go online to YouTube to catch the virtual edition of YTFF.
And in the unfortunate event that you were not able to catch it while it was happening, you can catch up via the YouTube FanFest Channel. In the channel, you can find the videos of each performance as well as some highlights of the event. Additionally, if you just can't get enough of the fun, you can also find videos and playlists of the preceding years and from different editions too!
What Happened in YouTube FanFest Philippines 2021 so far?
This year's YouTube FanFest Philippines was extra special!
Previously, YTFF only lasted for one day, but this year fans get not one, not two, but three days of FanFest!
YTFF 2021 Philippines was released in a three-episode format, with episode names: Island Life, Everyone is Beautiful, and The Finale. Each episode focuses on the dearth of diversity and creativity of Filipino YouTube Creators. It was streamed from August 27 to 29 on the YouTube FanFest channel.
For the first episode, "Island Life," creators from Cebu, Medyo Maldito, Raphiel Shannon, and Snake Princess gave the fans a tour of the beautiful island — taking them on an enchanting island adventure. In the same episode, The Juans serenaded the audience. India Allyn, meanwhile, showcased mouthwatering dishes like Kinilaw na bariles (Tuna ceviche), Chicken inasal with palapa (Grilled Chicken with traditional Maranao spices), and Biko (Sweet rice cake made with coconut milk and brown sugar). Rounding up the episode was a performance by G-FORCE of their original song "Sumayaw."
The second episode, "Everyone is Beautiful," focuses on the beauty of diversity. Here, beauty and lifestyle creators will collaborate as they take on a series of fun and exciting Project Runaway-esque challenges. Personalities include Bonifacio, About RAF, Hazel Quing, itsclaudineco, Lesha, Madam Ely, Raiza Contawi, ThatsBella, and Tita Krissy Achino.
In "the Finale" episode of the three-day saga, YTFF brought together many performers in a celebration of togetherness and the spirit of collaboration. One collaboration came in the form of P-pop sensation SB19 and Andree Bonifacio rendering a powerful performance of 'Mana' and 'Bazinga.'
Other performances from our very talented content creators, local artists, and pop rock band include Lesha performing her latest single "Sun Moon Rising & Karma"; Renee Dominique singing "Could I Love You Any More" and "The Rose"; Raphael Shannon returned to perform "O" and "Hiling"; Zack Tabudlo sang "Binibini" and "Nangangamba"; and finally fans of The Juan were treated to sounds of "Hatid," "Hindi Tayo Pwede," "Umaga," "Atin Ang Mundo," and "Dulo."
In addition to that, in tribute to the fact that many viewers have picked up or even revisited new hobbies over the quarantine, YTFF also featured cooking shows starring Chef RV Manabat and Chef Tatung of Simpol.
A regular of all three episodes was Mikey Bustos, who joined as the host. YTFF regulars Ranz Kyle, Nianna Guerrero, with her sibling Natalia Guerrero also joined in the celebrations along with Benedict Cua and Team Lyqa.
For the full line-up of YouTube FanFest, please look below:
About RAF
AC Bonifacio
Benedict Cua
Chef RV Manabat
Chef Tatung
Claudine Co
G-Force
Hazel Quing
Indai Allyn
LESHA
Lyqa Maravilla
Madam Ely
Medyo Maldito
Mikey Bustos
Natalia Guerrero
Niana Guerrero
Raiza Contawi
Ranz Kyle
Raphiel Shannon
Reneé Dominique
SB19
SNAKE PRINCESS
ThatsBella
THE JUANS
Tita Krissy Achino
Zack Tabudlo
Celebrating Togetherness
Ultimately, this year's FanFest was all about celebrating togetherness. The act of connecting through our hobbies — things that bring us joy — cannot be underestimated. The fact that we have built communities around music, food, fashion, and whatever else, just proves the staying and unifying power of such things, and it is only right that we celebrate it, especially in these turbulent times.
In an article by ABS-CBN news, Gabby Roxas, the marketing head of Google Philippines, had this to say about the YTFF:
"YouTube aims to be helpful by providing uplifting content to Filipinos who are staying safe indoors and to our frontline heroes wherever they are. We strive to do this while celebrating diversity and inclusion, bringing together people from several walks of life including creators from our beautiful Pride community and from regions beyond Metro Manila. We hope this special edition YouTube FanFest will create moments of optimism and bring about a sense of unity online that we all need during this time."
Will There Be a YouTube FanFest in other countries?
It remains to be seen where and when the next YTFF festival will be. According to the main site for YTFF, it seems that the Philippines online edition is the first of four events to come this year. To keep up with updates, it is highly suggested to watch the main website as well as any relevant social media pages.
For now, you can always revisit the YTFF YouTube Channel to enjoy what came before, as well as look forward to what may come!
No matter where you are, online communities are one way to stay connected and find support and inspiration. YTFF couldn't have come at a better time to uplift our spirits.
This year's YTFF is a reminder that though while we remain at home, we can still enjoy and not miss out on the fun online.
For ways to keep your home safe, check out Camella's house and lot for sale in the Philippines or visit our property page.