Discovers what is in Cavite that makes tourists come back and families settle in this southern Luzon province.
---
Are you planning a trip to Cavite? Or are you thinking about living in Cavite? Check out this list of fun and exciting things in this progressive province.
Cavite is also home to tourist spots in the South Luzon. Cavite also takes pride in its rapidly expanding economy, attracting investors and entrepreneurs.
What are the best attractions in Cavite?
Museums and historical places are just a short drive away in Cavite.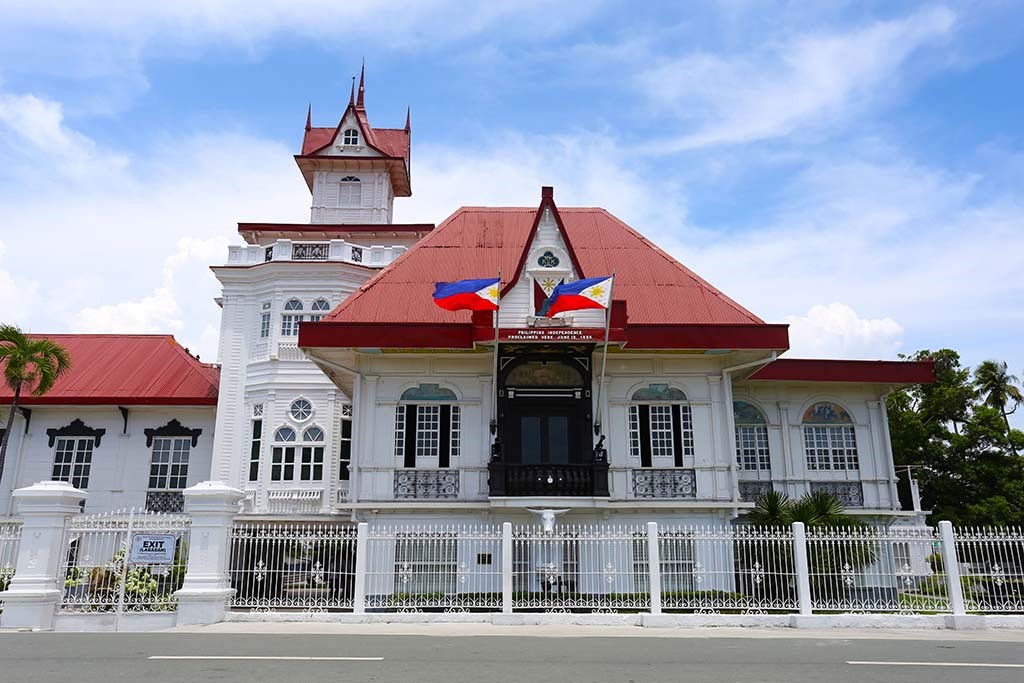 General Emilio Aguinaldo Shrine and Museum
If you want to visit where Philippine Independence was proclaimed, visit Aguinaldo Shrine in Kawit Cavite. The admission fee here is free. You may see them from Tuesday-Sunday. It is one of the must-see destinations in Kawit, Cavite. The museum includes Aguinaldo's memorabilia, like weapons, bedrooms, living area, and dining area. If you visit this museum, you will feel somehow you became a part of the 19th and 20th centuries.
Kadiwa Park
Kadiwa Park is located in Dasmarinas City if Cavite. The entrance is free. It is a small park where you can see and explore artificial birds and different colored animals. Don't forget to bring your camera and snap pictures because this place is worth visiting. Dasmarinas is also famous for its butterfly festival held every November. Some additional places you should consider stopping by in the area are Museo De La Salle, Dasmarinas Public Library, and several resorts that you and your family would enjoy. Camella Praverde in Dasmarinas is also perfect for dropping by and seeing the beauty of Camella Community.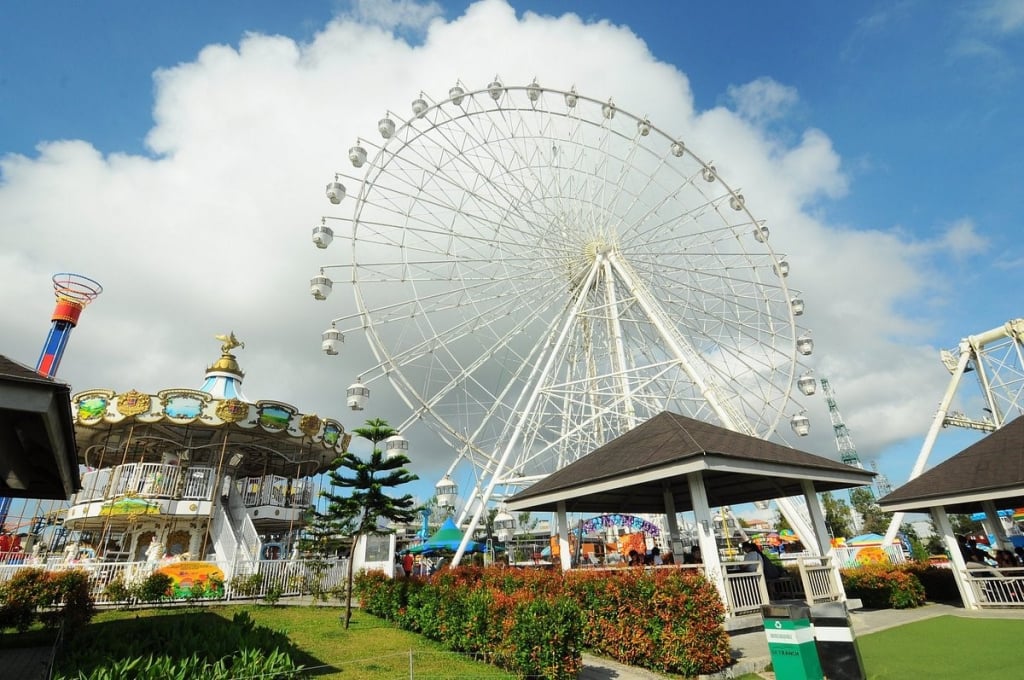 Sky Ranch Tagaytay
Another theme park in Tagaytay is the popular and must-visit Sky Ranch. This park is located in the second summer capital of the Philippines, Tagaytay City, and it is a great stop for family and friends. 
The unique feature of this club is its tall Ferris wheel, which is, in fact, the tallest in the Philippines. Called the "Sky Eye," it has a height of 200 feet or 63 meters. While on top of the Ferris wheel, riders will be able to see the amazing view of the Taal Volcano. It also has other attractions like the Super Vikings, Express Train, a Carousel, and a Roller Coaster.
Hiking is a doable activity in Cavite.
If you're a mountain lover, try to hike Mount Pico De Loro, Cavite's popular mountain for hiking. In fact, it is 664 meters above sea level, located at Maragondon, Cavite. Furthermore, it has a 360-degree view of Cavite, Batangas, and Laguna. Lastly, the trek to the top of this mountain is an easy yet rewarding one, making it a perfect climb for newbies.
Cavite is perfect for a relaxing swim.
Below are some of the resorts and nature spots in Cavite that are worth checking out: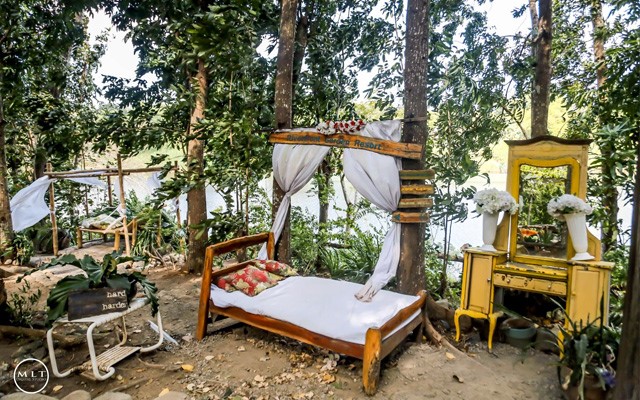 Riverfront Garden Resort
Riverfront Garden Resort in Maragondon, Cavite, is a perfect getaway for people looking for a quick and affordable weekend getaway. It's just 2-3 hours from Metro Manila. Every corner is Instagram-worthy. It is also called the Bali of Cavite because of its Bali Indonesian Inspired Resort. This resort might be one of your favorite staycation places in Cavite because of its great ambiance and the nature that surrounds it.
Torres Farm and Resort
Travel around the world without leaving the country with your friends and family at Torres Farm and Resort located at Naic, Cavite. You can now travel around the globe for only P180 with no passport or visa required. Tourist Destination to Visit: Amsterdam Windmill, Netherlands, Eiffel Tower, Paris, France, Statue of Liberty, New York, Hongkong Disneyland, and many more. This huge resort features replicas of many popular tourist destinations around the world where you can take pictures and IG-worthy photos for your gram.
Balite Falls
For those looking for a refreshing spot to unwind, visit Balite Falls in Amadeo, Cavite. It's one of the several attractions in Cavite. Upon entering, you will need to pay an entrance fee, and cottages are available for rent.
Must Visit Cafés in Cavite
Are you looking for a spot to stop by and chill? Here are some recommended places for you: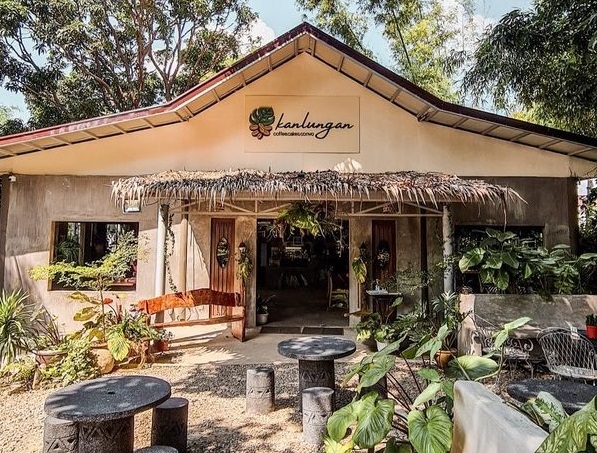 Kanlungan Café
Kanlungan Café located in Brgy, Cabuco, Trece Martires. Here, you can enjoy the probinsya feels while sipping your hot coffee. Experience a mouthwatering dining experience in Kalungan Café as they also offer different kinds of menus from breakfast, lunch, and dinner.
Drop by Camella Trece if you wonder how to live in the green community and experience serene and calm living.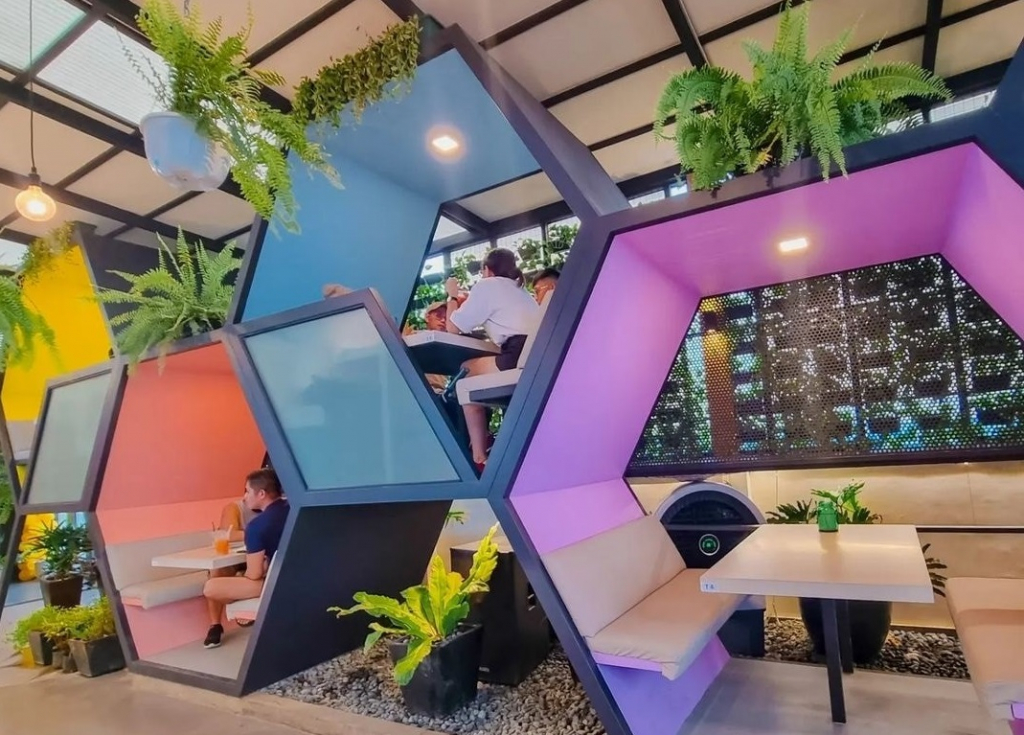 Queen Café and Bistro
Are you looking for a place to chill and dine? Go to Queen Café and Bistro located at Brgy. San Francisco, General Trias, Cavite. Expect an Instagram-worthy colorful bee hive-inspired dining area. This café offers chicken wings, burgers and sandwiches, pasta, rice bowls, and many more. They are open from 10:00 AM to 10:00 PM.
Cafe Saint Antonio
Experience a religious café in the town of Silang, Cavite. It offers Italian and Filipino cuisine. This dining place in Silang, Cavite, should be on your next food adventure with your friends and family. It is located at KM. 51.8 along Emilio Aguinaldo Highway, Brgy. Lalaan II, Silang, Cavite. Open daily from 8:30 AM to 8:30 PM. It is only a minute away from Camella Alta Silang, don't miss the chance to visit the beautiful community of Camella that is near Tagaytay City.
Digman Halo-Halo
Craving for Halo-Halo? Digman Halo-Halo in Bacoor, Cavite is definitely a must-try. Digman is a small barangay in the City of Bacoor Cavite. It is the home of the best authentic Halo-Halo in the South, which has been serving halo-halo since 1969. Halo-halo is one of the comfort foods of the Filipinos during summer. Their dessert has lots of ingredients and has a scoop of ice cream and ube on top.
Where to spend your staycation in Cavite?
Are you looking for a place to stay near Manila? In that case, Tagaytay is one of the best places to visit. Why? Because Tagaytay offers relatively cold weather all year round. And with the stunning view of Taal Volcano, you'll definitely love it here. Lastly, Tagaytay gives you a cool bed-weather temperature that is enough to make you want to sip a hot chocolate or coffee in the afternoon.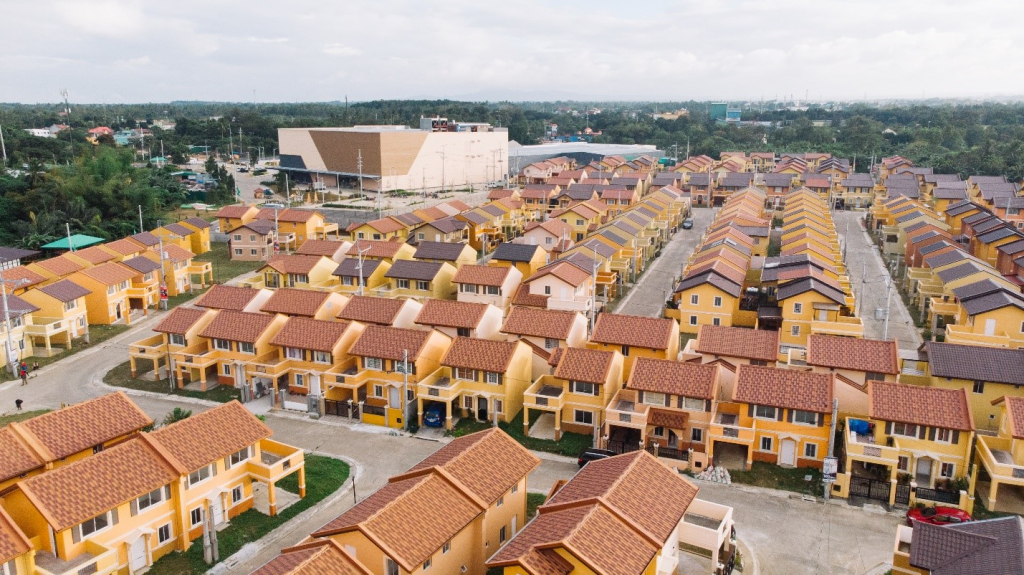 Cavite: Your next home address
Enjoy your every-days living in a community that is near to tourist spots here in the South! Make most of your days fun and exciting when you choose your new home in Camella.
You should definitely include Camella Projects in your list when you visit Cavite. Neighboring the Metro, Cavite basks in the overflowing opportunities for growth through its strategic location with Camella's following projects:
Silang
Alta Silang
Terrazas
Alfonso
General Trias
Trece
Tanza
Praverde
Imus
Carson
Own a house and lot in Cavite now! Being nearby to major roads and highways, Camella in Cavite is highly accessible and easy to travel via SLEX, CALAX, and CAVITEX. Truly that living in this province will be one of the best investments you can make.
Camella Cavite is a gated and secure community. Securing your living with a perimeter fence, a 24-hour CCTV at the gated entrance, and a roving guard.
Live where you're near everything. The Camella life in southern Luzon is the dream living experience everyone aspires to have. Learn more about your future home from Camella's Cavite portfolio.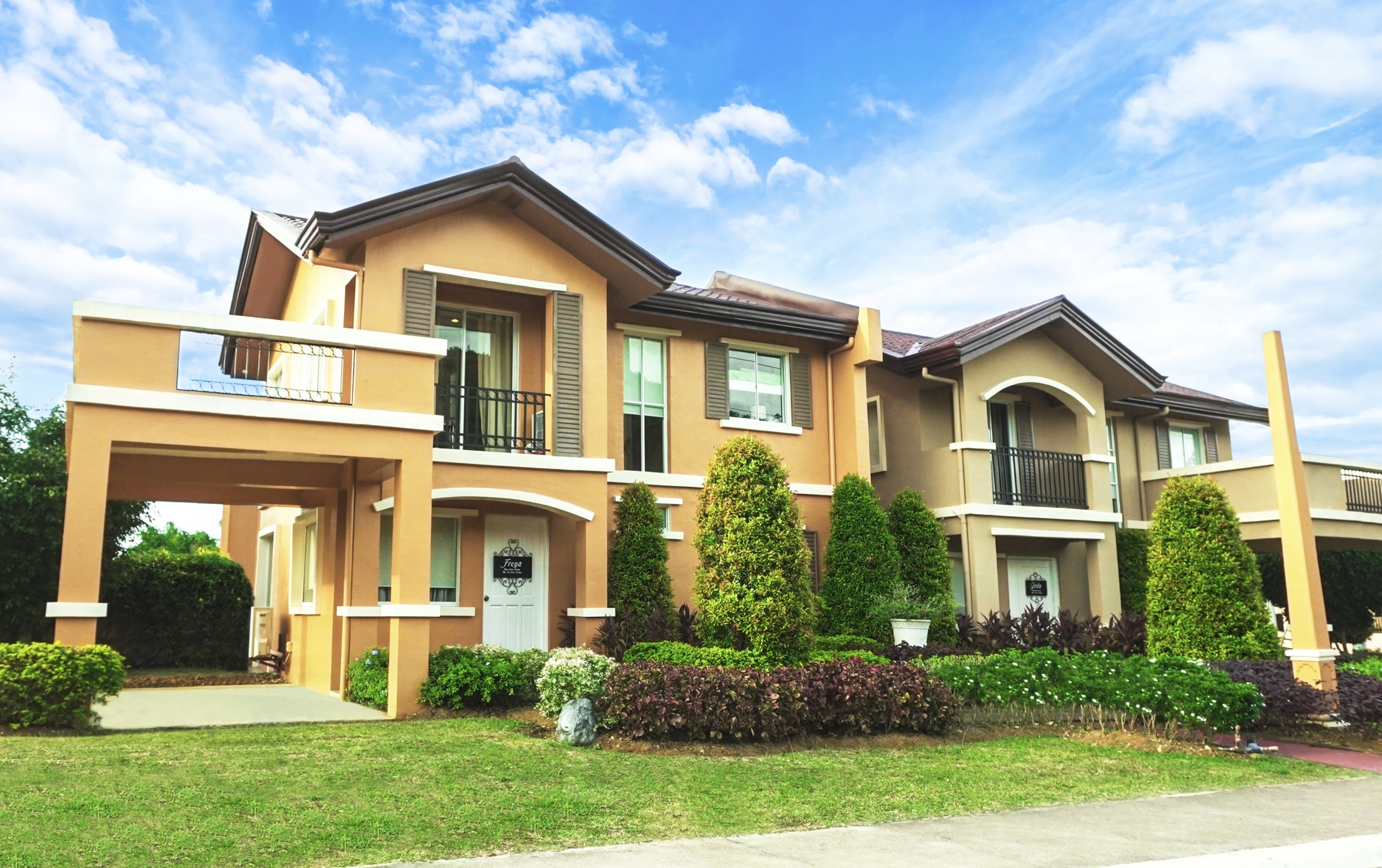 Settle down in South Luzon!
Browse through Camella's house and lot for sale in Cavite!