See our list of the 15 most picture-perfect cafés in Cavite that are worth your trip.
---
Escape the hustle and bustle of the City in Metro Manila. Unwind and relax in picture-perfect Cafes in Cavite. If you're on the search for your next coffee date, look no further than Cavite's Instagram-worthy coffee shops. The food and coffee will not only afford you a delightful experience but noteworthy that you might want to come back always.
A café's ambiance plays an important role in the overall experience for all of us. When we scroll to our Facebook accounts, we always see trending coffee shops because of their appealing design and mouthwatering foods and beverages. Here, we searched for some picture-perfect café in Cavite with beautiful interiors and good food that will give you one of a kind experience.
If you are living in the town of Silang, Cavite, there are many Instagrammable Cafés where you can dine and catch up with your friends.
Coffee Project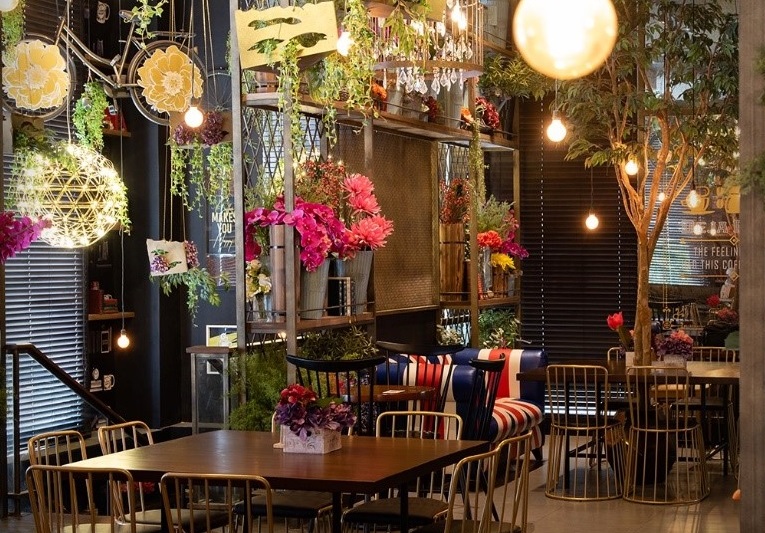 Coffee Project is the most instagrammable Coffee Shop in the Philippines. In addition, it is one of Cavite's favorite hangout places. Coffee Project Silang is located at Vista Mall Silang Brgy. Biga 1, Silang, Cavite. Customers can enjoy a wide array of breakfast meals, pastries, sandwiches, pizza, and coffees. For sure, you will enjoy your coffee because of its rustic and vibrant interior design.
Café Agapita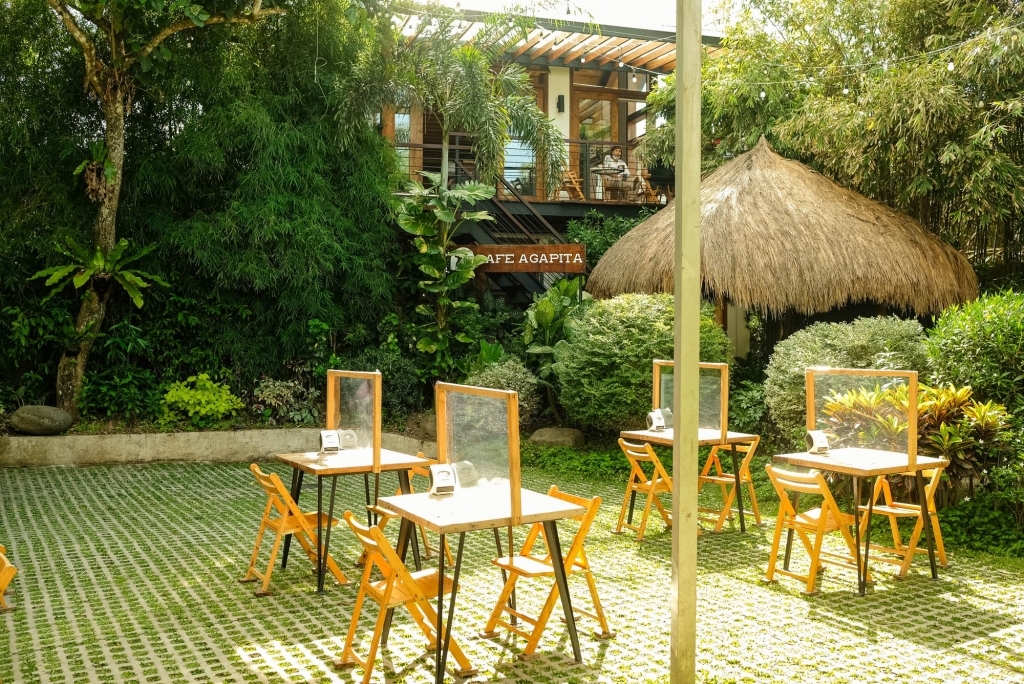 Café Agapita is a family run café. Located in the town of Silang, Cavite. With indoor and outdoor experiences, this is a perfect place to chill on a Sunday with your loved ones. Perfect ambiance to unwind because it is surrounded by plants and trees. Every corner of this café is definitely IG-worthy. They also have an events space surrounded by greens which are perfect for your next gatherings or events.
Photo by Monstera Cafe PH
Monstera Café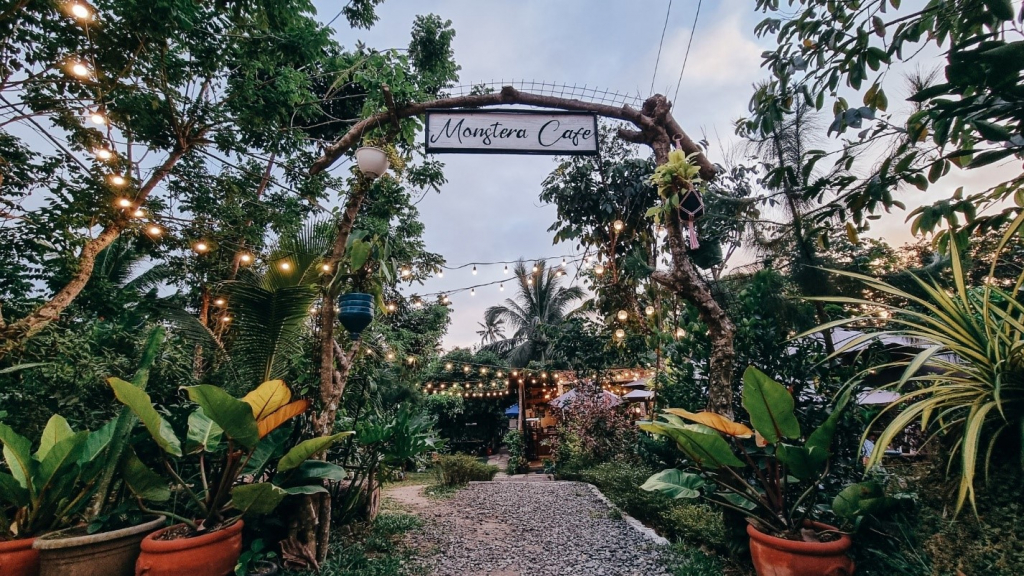 From its beverages down to its pastry and dishes, you'll never go wrong with Monstera Café. Monstera Café is an artisan coffee shop and restaurant located in the town of Silang, Cavite. With its interior, it will give you the forest feel. The ambiance gives you a fresh feel because plants are just around the corner. They have jazz and acoustic nights every Wednesday, Friday, and Saturday. It's also a pet-friendly café. When you bring a pet, they will give you a free coffee and free puppucino for your fur babies.
Upland Kafe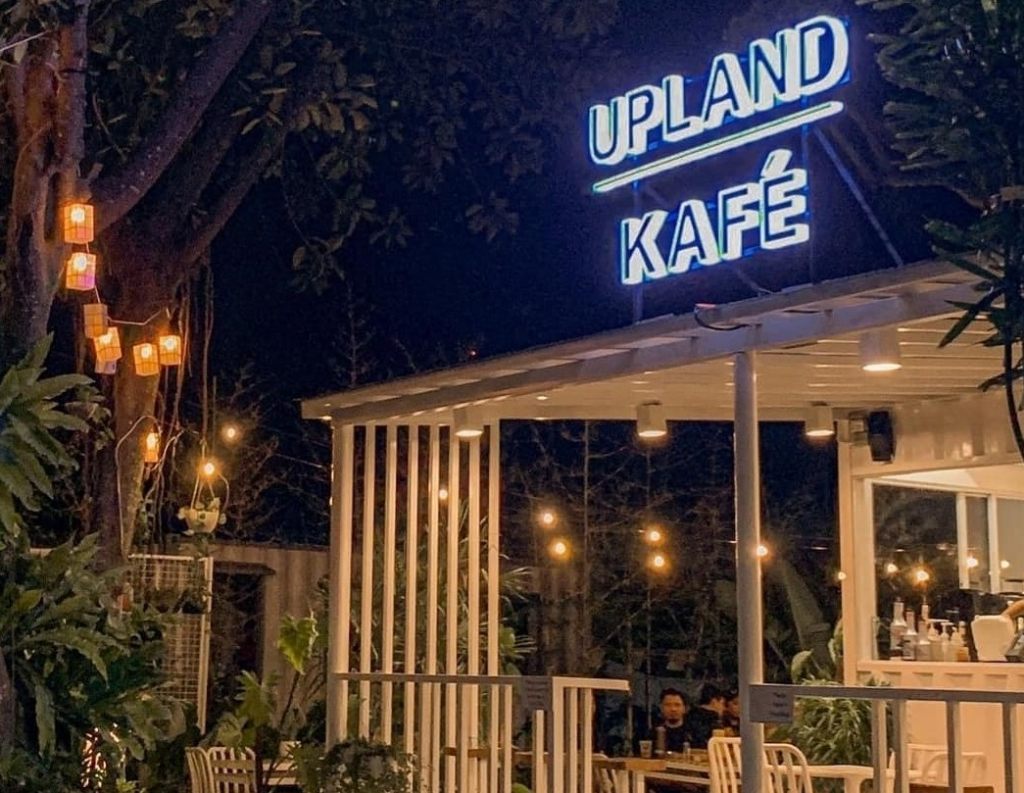 If you're on a search for a minimalist café, look no further than Upland Kafe. They have good coffee and frappe and even snacks like nachos, sandwiches, pasta, and fries. It's located behind Shell Select, Bypass Road, Silang, Cavite, a minute away from Camella Alta Silang.
Live conveniently close to Cavite's top tourist spots.
Best Residential Areas In Cavite To Own A Home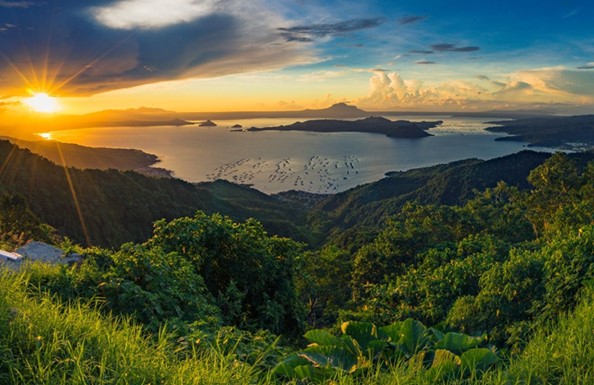 Café 27
Looking for a place away from the city? A beautiful garden and wooden tables are perfect to have your coffee in peace. The place is not crowded, they have enough wooden tables to accommodate you and your friends. They are budget-friendly too. All in the menu is under P300 only. They have rice meals like tapsilog and sizzling plates. For that pasta lover, Café 27 also has pasta bowls. The café offers hot and iced coffee, milk tea, and frappes. To satisfy your sweet tooth, you can choose from the café's cake selection like chocolate and caramel cakes.
Maymoss Café
Beat the heat with refreshing drinks at Maymoss Café located at CVI Building, Puting Kahoy, Silang, Cavite. If you want to rest your body and mind after a long day at work, grab some tasting coffee, fresh smoothies, and waffles at Maymoss Cafe.
Bread and Basket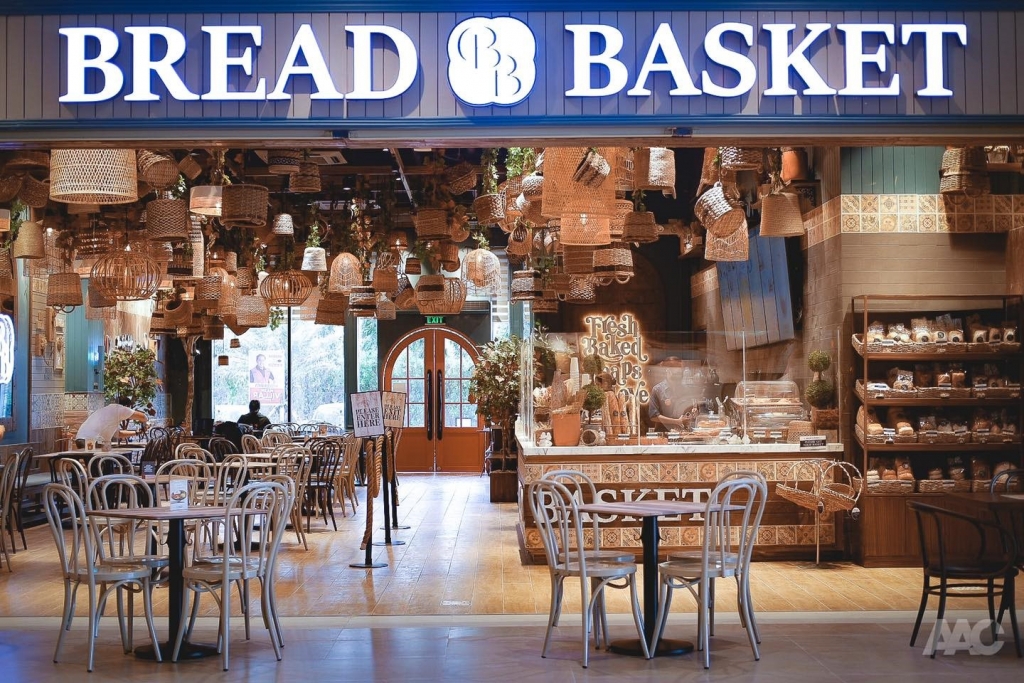 Looking for something sweet and indulgent food? Check out Bread and Basket Cavite's new instagrammable cafés and restaurant located at Vista Mall Dasmariñas, Along Aguinaldo Highway, San Agustin II, Dasmariñas City, Cavite. Treat yourself to their freshly-baked pastries, flavorful coffee, and tea drinks. They have a wide range of flavorful and delicious menus such as pasta, pizza, and sandwiches. The ambiance is cozy and warm, perfect for bonding moments with your family and friends.
Café Amazon Cavite City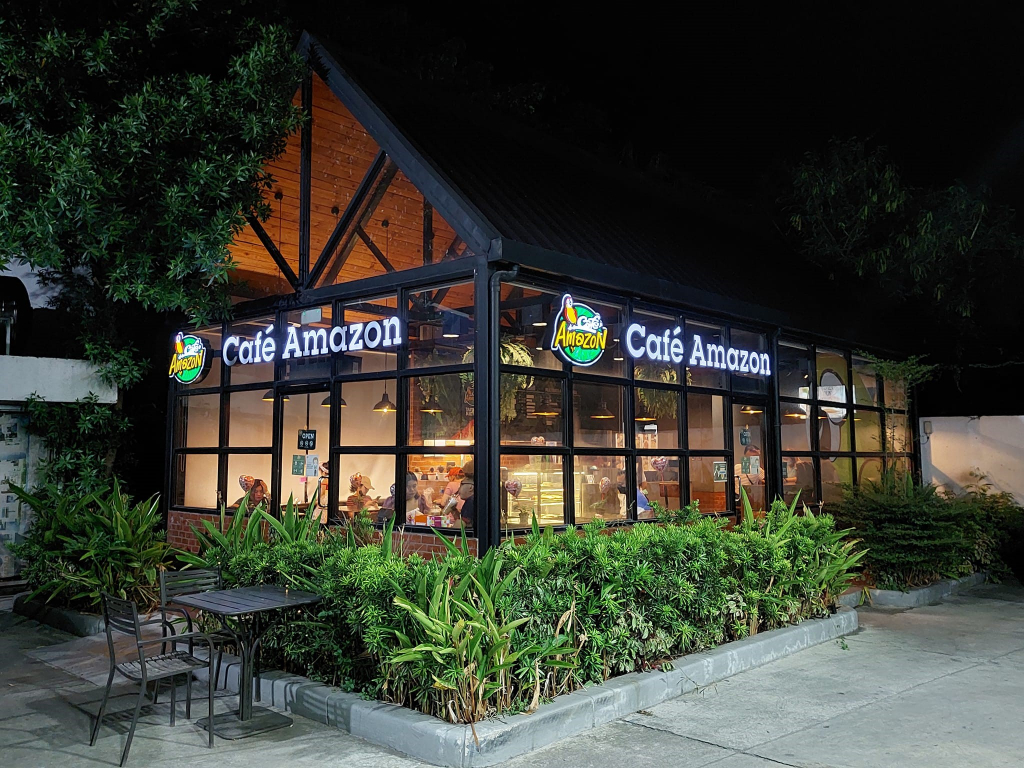 The famous coffee brand in Thailand is now brewing in the Philippines. It is located in the town of Cavite City, the Café Amazon located at PTT Cavite City. A coffee shop for every coffee lover and local foodie. A must-try coffee and food is Thai Tea, White Choco Macchiato, Cheese Roll, and Creamy Pepper Pasta. If you're planning to go to Café Amazon, their opening hours are from 11 AM-8 PM.
FUN FACT: Café Amazon is the most popular coffee brand in Thailand.
Meza Tiarra Café
Mezza Tiarra Café is a perfect place to go for those that are looking for Instagram-worthy pictures. Located at Purok 157, Tagaytay Calamba Road. You may visit their official Facebook page for more details.
Lawa Café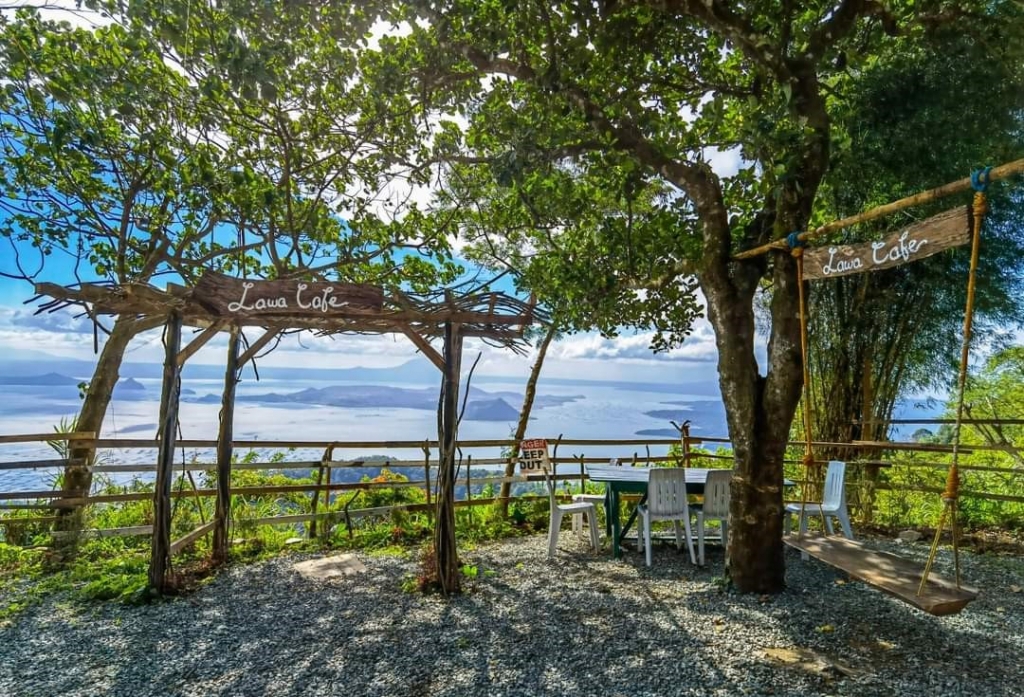 If you are looking for a café restaurant with overlooking view of Taal Lake. Lawa Café must be your new hangout place. It is located at Maharlika West, Tagaytay City. Great view with its alfresco dining and famous Filipino food choices. Their best-sellers are rice meals, bulalo, and pancit guisado. It sure feels good to have a coffee with this view, and you can feel the cool breeze of Tagaytay. Photo by Kitkat Aventour
Tsokolateria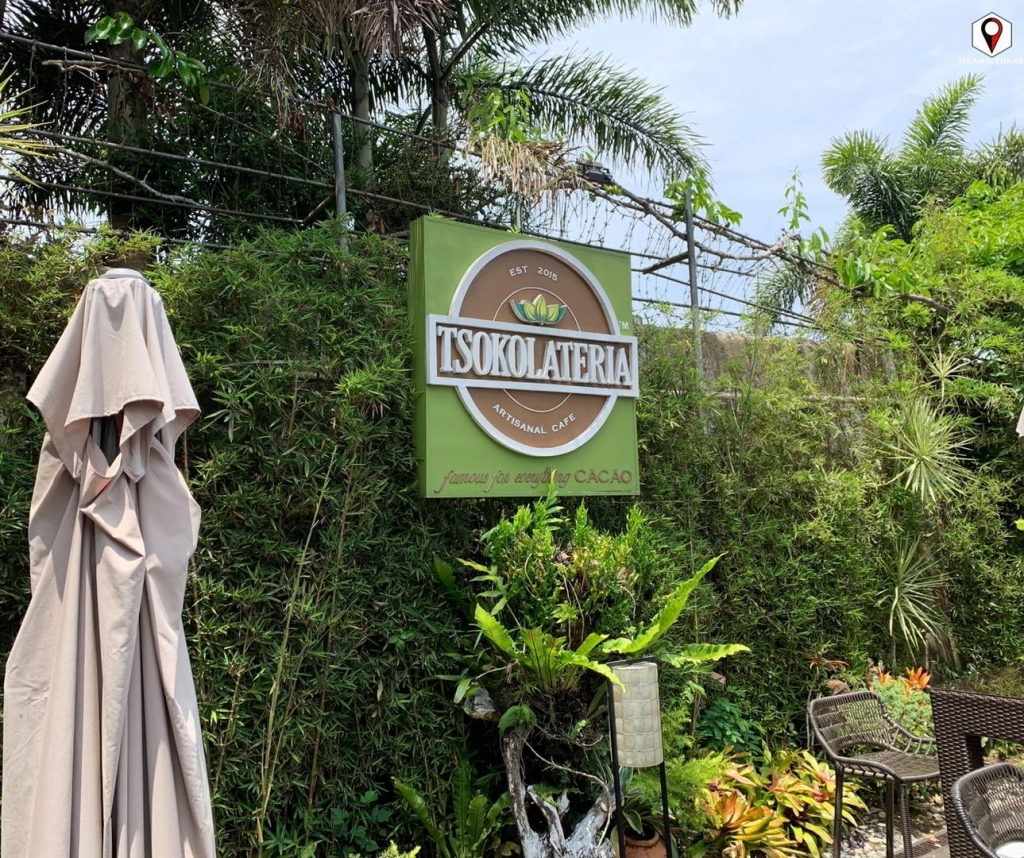 Tsokolateria in Silang Junction South, Tagaytay is a perfect spot for romantic dates, especially at night. Their hot chocolate makes them famous because it is made from fresh and local cacao. You can definitely feel its authentic chocolatey texture.
Facio Tagaytay
The perfect place to go on a date night, dine, or just chill is Facio Coffee and Cocktails in Emilio Aguinaldo Highway, Kaybagal South, Tagaytay City (Inside Hortz Hotels and Resorts). Before the sun comes up, your morning coffee is already brewing because Facio Coffee and Cocktails is now open from 6 AM-9 PM from Monday to Thursday, and they are extended up to 11 PM from Friday to Sunday. The ambiance is nice, and you can take your sun-kissed pictures here during golden hours.
Tipanan Tagaytay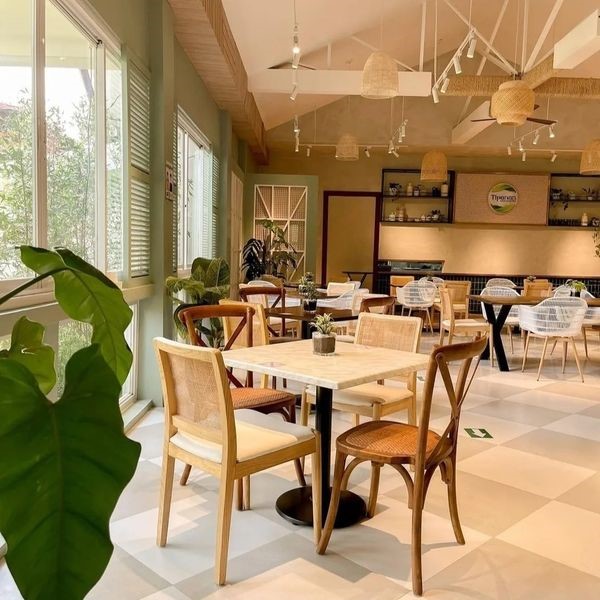 For a Metro Manila resident who wants to escape for a while, Tagaytay is always a great idea to go to. Another aesthetic Filipino restaurant in Tagaytay the Tipanan Restaurant. Tipanan means "tagpuan" or a meeting place where friends and family spend quality time together.
Feel at home with their modern Japanese-Scandinavian interior that makes every corner Instagram-worthy. To give it a Filipino feel, tropical design is also included with the interior. They offer a full course of meals from breakfast, lunch, and dinner. The location is an ideal place to stay or celebrate a special occasion with your family.
Kapeng Mainit Tagaytay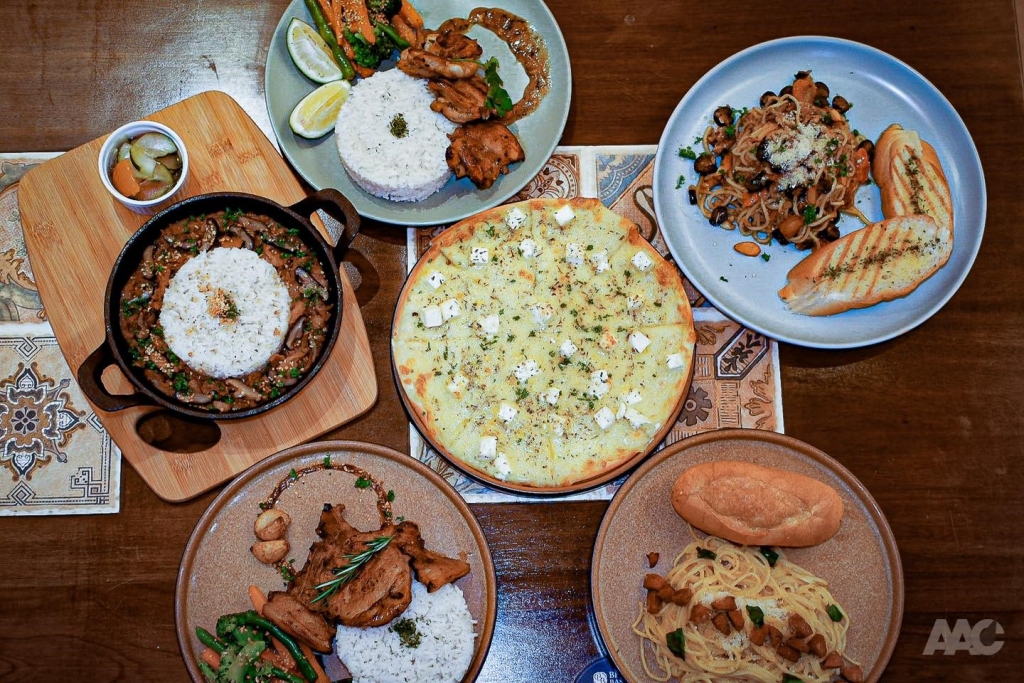 Make sure to visit this low-key café located at Mahogany Avenue, Maharlika East, Tagaytay. The rustic interiors give the perfect homey feeling while enjoying a cup of their Kapeng Mainit Barako, Kapeng Salabat, or Tsokolate.
Noon Café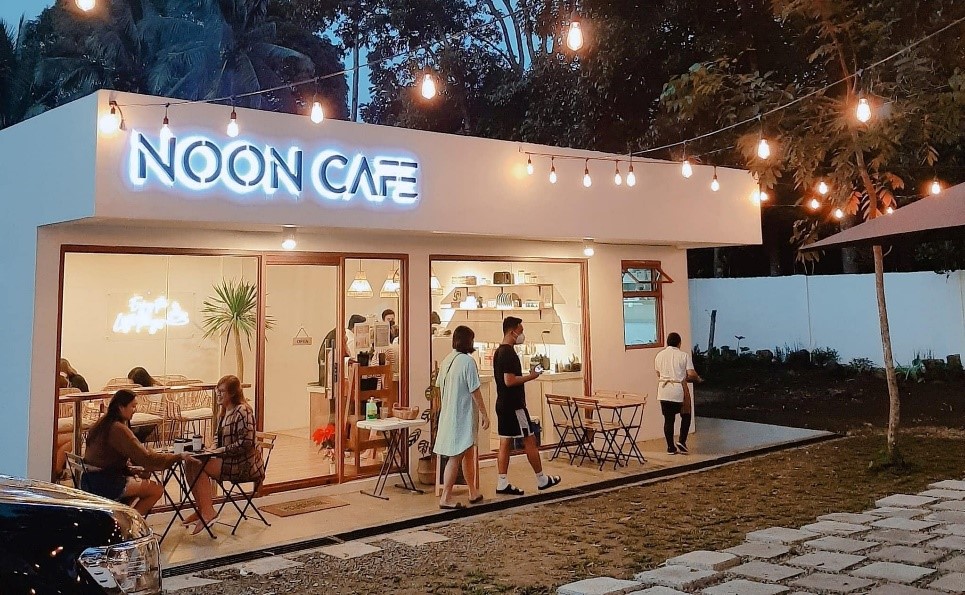 If you love to drink coffee in the afternoon, head down to Noon Café located in the town of Mendez, Cavite. Minimalist and aesthetically pleasing Café in the South. Great ambiance and also a pet-friendly coffee shop. Noon café is open from 9 AM-10 PM daily.
When in Cavite, make sure to visit these cafés for an unforgettable coffee experience. Also, if you are looking for an investment, Cavite is an ideal city.
Some cafes are affordable, and some are expensive. Considering the amount you're paying is the experience you'll get when you chill and dine in here. Definitely, it is worth the price.
There are more things in Cavite beyond cozy coffee houses.
Why Live In Cavite: Here Are 5 Exciting Reasons