Gone are the days when you broke your regular work grind by just staying indoors, streaming your favorite television series, or learning another recipe from the Internet. You have just had enough indoor time this pandemic. Maybe you already lost count of the weekends you let fade as you ignore your itchy feet's desires.
Now with the relaxed pandemic restrictions, we know that you will not allow another weekend to go down the drain. You have been waiting to get some sunshine. You have been wanting to get your mind off work. Your list of must-visit places in the Philippines just keeps on piling and it is time to tick off another destination this weekend!
Care to explore Roxas City in Capiz first? This coastal capital in the "Seafood Capital of the Philippines" is where the natural beauty and rich history meet. Its long coastline will not only nourish your body with its abundant seafood but will also enliven your soul with the peace it brings. Its historical sites will walk you through the amusing past which shaped the province and the country.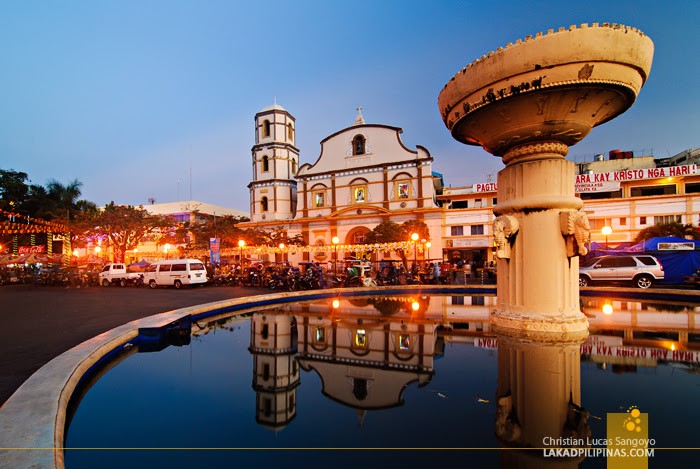 Start packing light and use this blog as your guide on your two-day escape to Roxas City, Capiz. Who knows, you'll be convinced to live in this laid-back city after your tour!
How to Get There?
Roxas City is located in the northeastern portion of Panay Island in Western Visayas. It borders the provinces of Antique and Aklan to the west and Iloilo to the south. Reaching this provincial capital will take 45 minutes via plane. Roxas Airport serves as the gateway to the province with three airlines, AirAsia, Cebu Pacific, and Philippine Airlines, offering non-stop flights to Manila. You can also enter Panay through Iloilo International Airport. Your travel time from Iloilo City through bus or private car will take about a couple of hours. 
Meanwhile, traveling by ship from Metro Manila to Roxas City will require a longer travel time. Roll-on, Roll-off (RORO) bus ferries that depart from Batangas Terminal to Roxas City Capiz Port will take you 18 hours while RORO car ferries from Batangas to Culasi Port, Roxas City will take 21 hours.
If you don't have a private car, please don't worry as traveling around the city is easy with tricycles plying the streets. A local touch to your weekend adventure, right? Apart from tricycles, you can also ride jeepneys and experience the city's very own "Capiz cabs".
Where to Stay?
To make the most of your weekend getaway, we recommend you arrive on a Friday evening so you can have ample time to rest before hitting the city for two days. Before your arrival, you better have an accommodation place booked where you can stay and leave your things.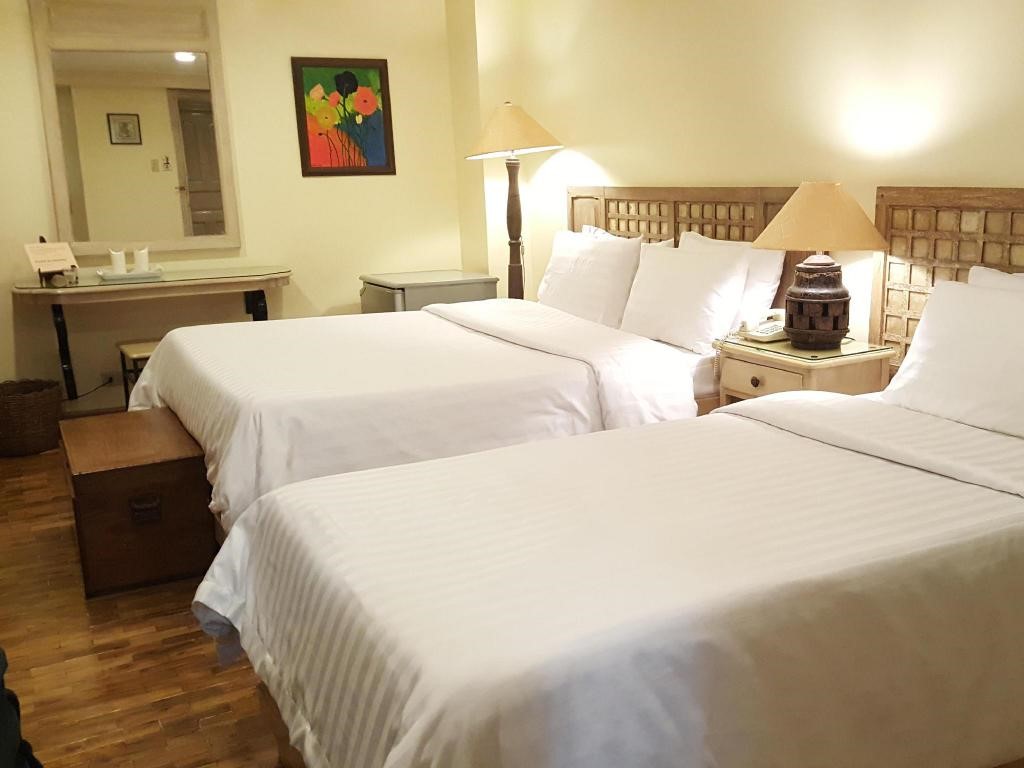 Roxas President's Inn on the corner of Rizal and Lopez Jaena Streets is your go-to accommodation establishment having earned the number one spot in Tripadvisor's ranking of the best places to stay in Roxas City. This Department of Tourism (DOT)-accredited establishment does not fail to deliver its commitment to provide a comfortable and relaxing stay for its customers in its more than two decades in the tourism industry. Whether you are traveling alone or with a group, this accommodation will assure you of the welcoming warmth of Capiznons.
You can get over travel fatigue by chilling in malls and community centers near your hotel. Have your welcome dinner in Roxas City in Festa, a local restaurant located just a kilometer away from Roxas President's Inn. You may opt for refreshing eats with their salad bowls selection, calm your travel-weary body with their soup bowls, or start your Capiz culinary experience with their seafood favorites.
Day 1: Reset your mind with nature.
For your first day, we recommend you go on a nature trip to Roxas City. As a provincial capital, you might be surprised to see not only the expected booming business centers and architectural structures but also natural attractions here. A night's rest and breakfast in your hotel are enough to energize you to explore the islands and tour the rivers Roxas City is proud of.
Olotoyan Island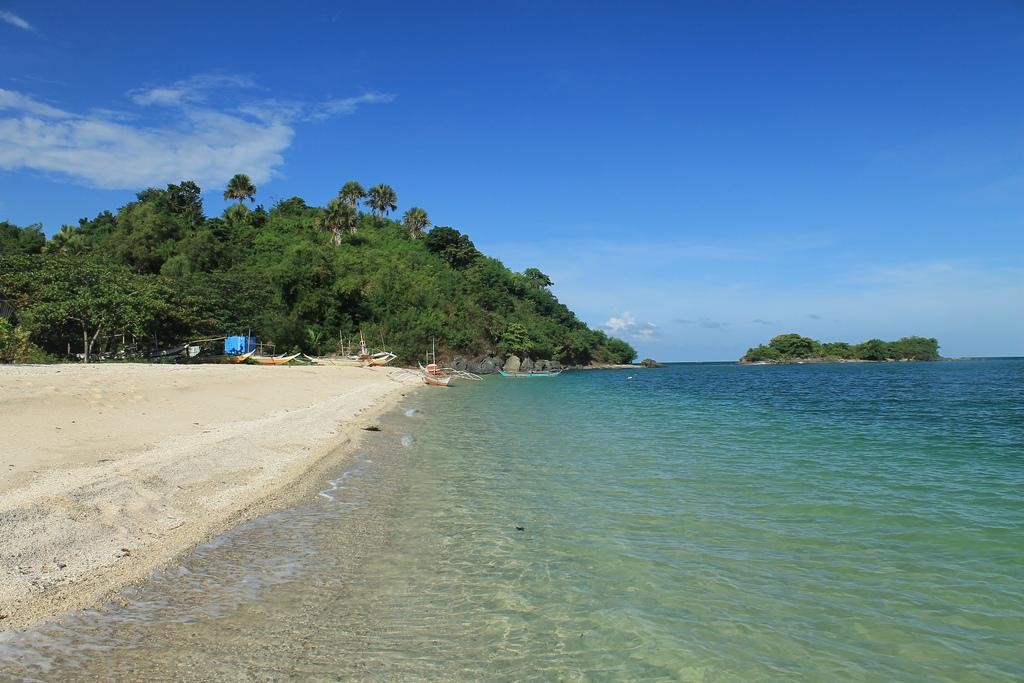 Start your weekend getaway with an adventure on Olotoyan Island, the most famous island in Roxas City. A motorboat from Banica wharf in the city can take you there for just 30 minutes. You will be welcomed by the lush and quietness in this 53-hectare nature's gem. Beneath your feet is the white sand composed mostly of tiny shells. Before your eyes is the crystal-clear seawater inviting you for a dip. Talking of which, you must also bring with you swimming, snorkeling, or scuba diving gears as this place is perfect for these water activities.
When looking at Olotoyan Island's photos online, you might think that it is deserted. But it is not – another reason to love this island more as you can mingle with the locals to give your work-exhausted mind a break.
Culajao Mangrove Eco-Park
After your island experience in Olotoyan, travel back to the mainland and head to Culajao Mangrove Eco-Park. This natural wonder is located in Culajao, a village you can reach with not more than 30-minute travel from Roxas City. Culajao Mangrove Eco-Park covers the 4.6-hectare land area where 19 species of mangrove and a variety of birds and shellfishes are in harmony – giving off a relaxing feel to visitors like you. You can walk in between the lush trees and inhale positivity.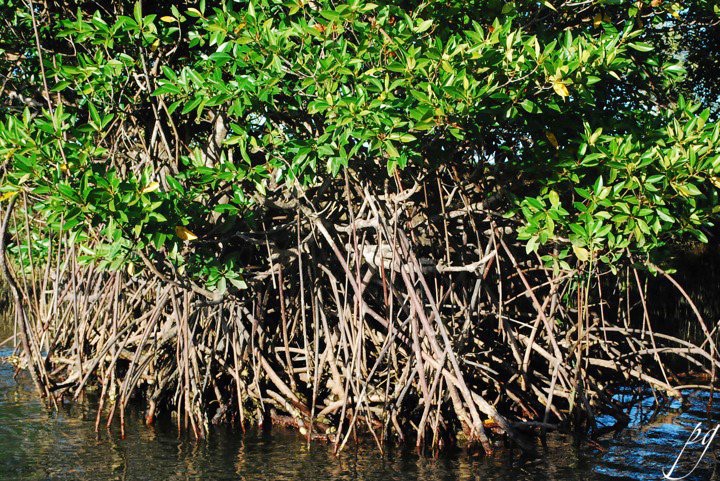 Apart from photos, a stop at this eco-park will enrich your knowledge of science and the environment. You might also find an additional appreciation of public environmental initiatives as Culajao Mangrove Eco-Park was done with the combined efforts of Roxas City Government, Katunggan Sa Culajao Salbaron Association (KACUSA), Inc., and PEW Fellows Program in Marine Conservation.
Lunch at Coco Veranda Bar and Restaurant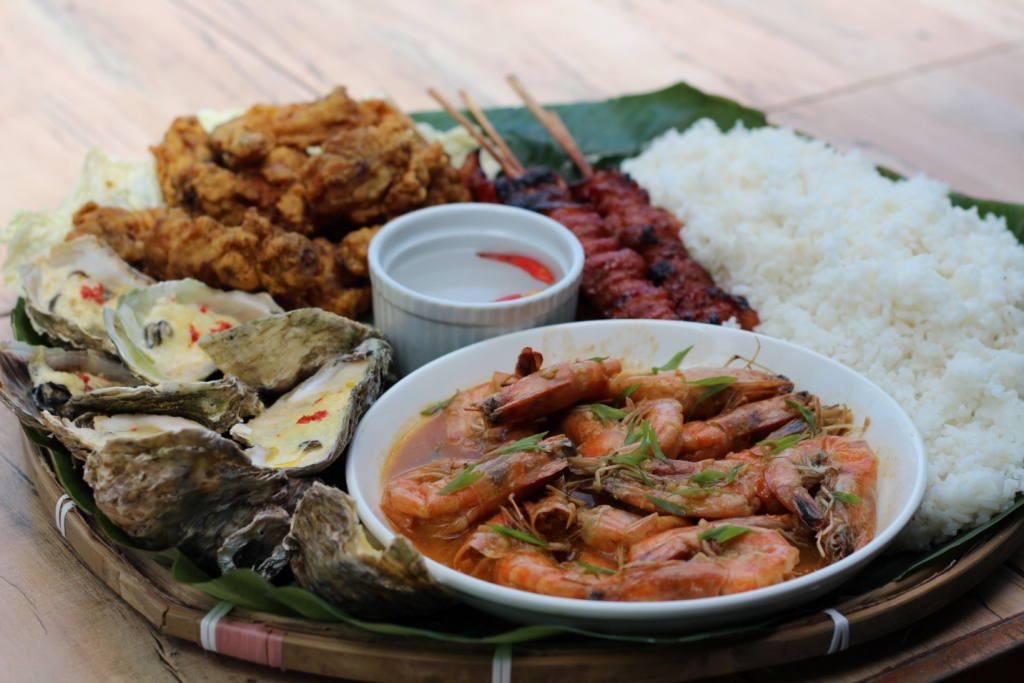 Feast on fresh Capiz seafood at Coco Veranda Bar and Restaurant located at Lawis Baybay. This homegrown restaurant has been serving customers since 2007 so you can be assured it has perfected all the flavors every Filipino family and foreigners would love. From squid, shrimps, prawns, crabs to seaweeds, this restaurant will fill your plate with an authentic Capiz experience.
Mantalinga Island
After a satisfying meal, you can ease your mind with the view of Baybay Beach. A tiny island might catch your attention – the Mantalinga Island. Whenever you're ready, resume your Capiz adventure and see this laid-back land formation closer. You can hire a pump boat or a kayak to get you to Mantalinga, which local fisher folks call the "Good Luck Island". Fishermen believe that Mantalinga Island delivers them good fortune once they write their names and their boat's name on the rock before they first set out to sea.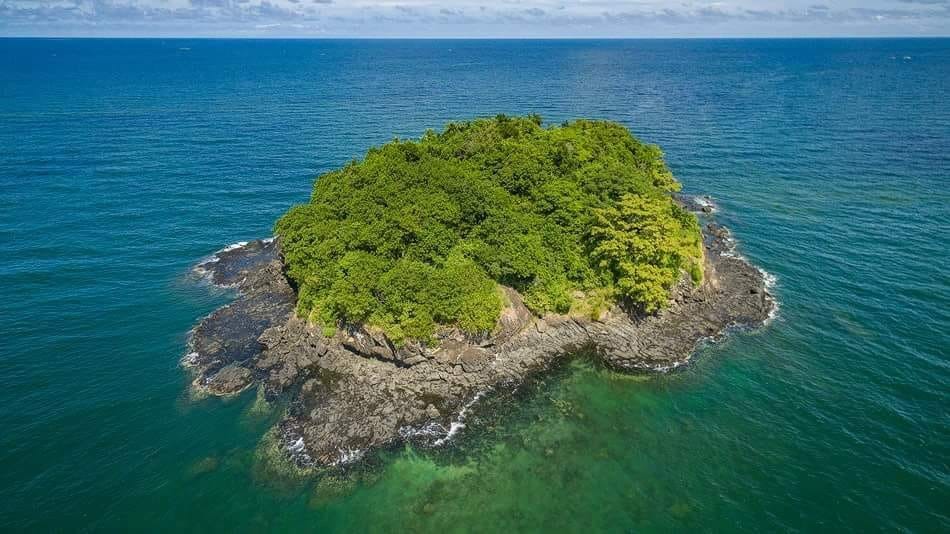 Mantalinga Island is also considered an ideal spot for scuba divers and serves as a rotunda for sailboats and kayaks as well.
Cadimahan River Tour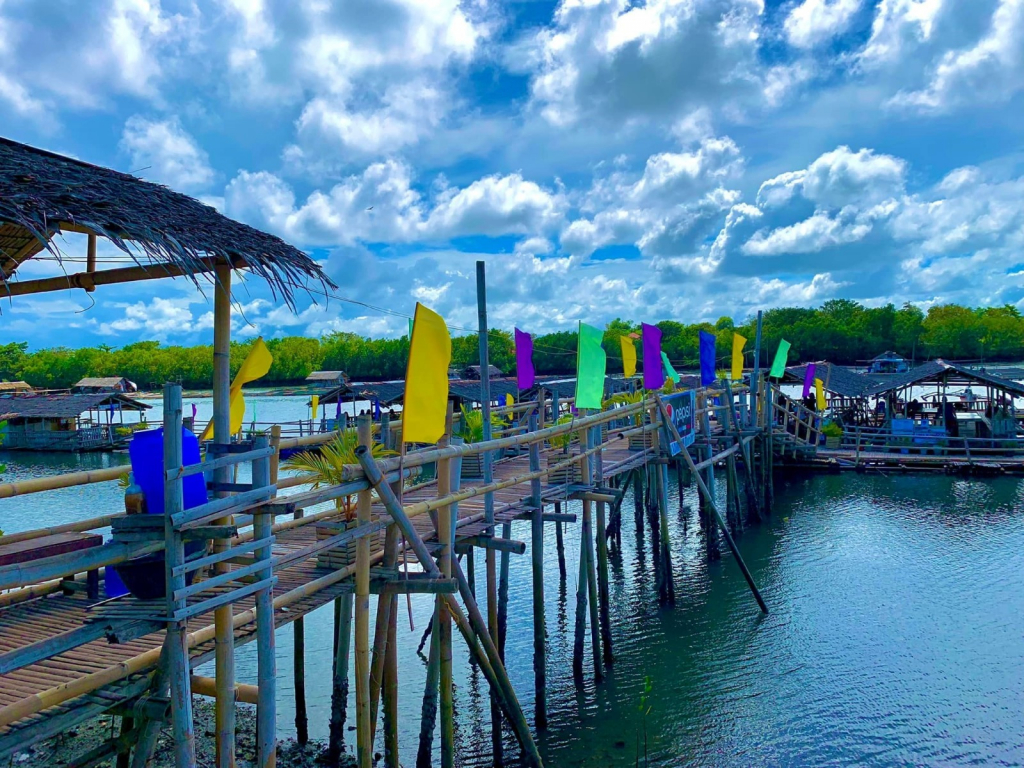 What's a weekend escape without a massage? Treat your tired body to a relaxing massage or a foot spa while you cruise the Cadimahan River, one of the largest rivers in Roxas City. The quiet Saturday afternoon is best spent with a river cruise which puts you close to nature and far from the noise of the city. Apart from the view dominated mostly by greens and blues, you can talk your heart out to local cruise workers and discover how this tourist attraction provides livelihood to a large number of fisher folks in the village.
The Ruins of Alcatraz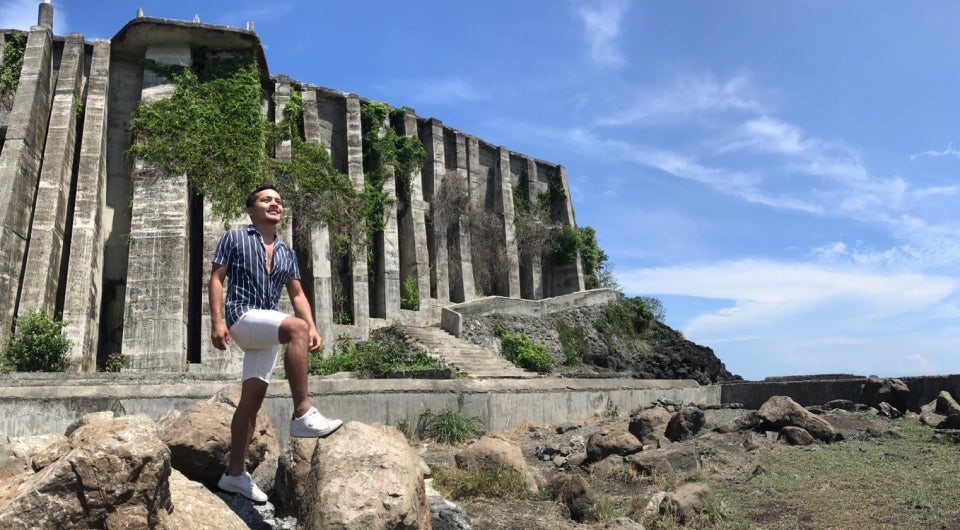 How nature slowly takes back what's hers is a beautiful sight to see. Just more or less 10 minutes from Cadimahan, you can witness this wonder at the Ruins of Alcatraz in Brgy. Culasi, Sitio Nipa. Here, you can see vines and plants creeping into a man-made structure that locals said is an unfinished resort. Arriving here before sunset is great timing for photos. Wait until the golden hour and snap pictures with the rocks and ruins as the background, or the sea, or both. It gives out a big cinematic vibe!
You can cap off your day with a hearty dinner at the seafood court at People's Park, BayBay Beach. Feel the cool breeze, and hear the ocean waves splashing as you dig in your seafood and pork barbeque offered at affordable prices.
Day 2: Expand your horizon with a heritage tour.
Spend your second day with a heritage immersion in the city center. Several places in Roxas City have tales to tell which will give you an enriched historical understanding you will bring when you return home.
Immaculate Conception Metropolitan Cathedral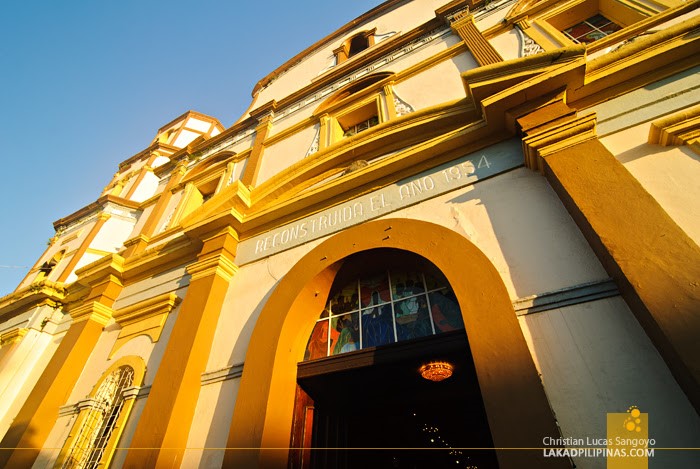 Start your Sunday with a spiritual meditation and join a mass at Immaculate Conception Metropolitan Cathedral, one of the oldest churches in Panay founded in 1707. This religious structure stands witness to the rich past of the city. It is in front of the Panay River and the Capiz Bridge and comes alive, especially during the Sinadya sa Halaran festival every December.
Roxas City Bridge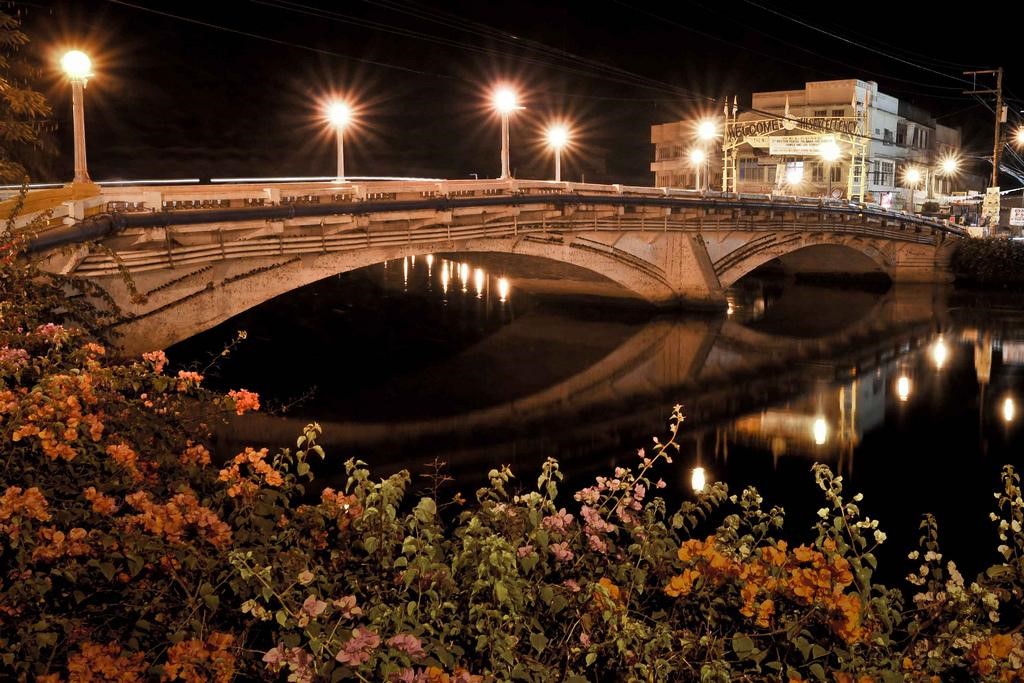 Roxas City is called the "Venice of the Visayas" for a reason.
After church, you can walk your way to Roxas City Bridge or the Old Capiz Bridge and witness the usual Sunday morning scenario around the city. This bridge traverses the Panay River and connects Roxas City's major highway to the commercial center. Considered one of the most iconic structures in the city built in 1910, the Roxas City Bridge remained strong and has seen the developments and changes the city had gone through.
Capiz Provincial Capitol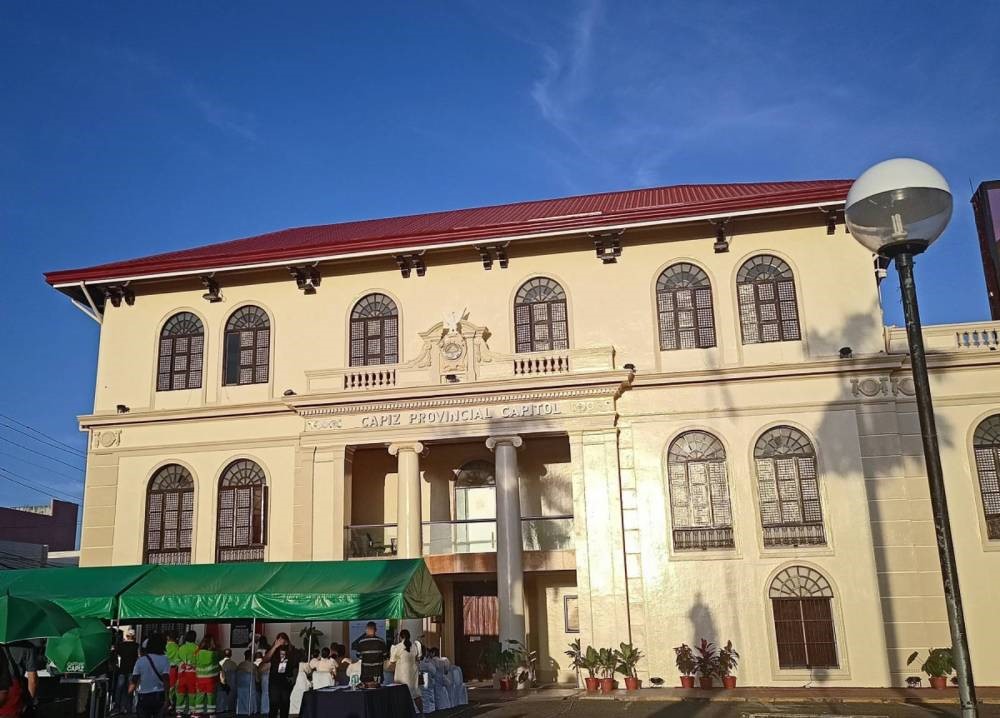 Complete your heritage walk in the city with a stop at Capiz Provincial Capitol which recently got its historical marker from the National Historical Commission of the Philippines (NHCP). This government center was built during the American colonial period and became a silent witness to the significant political events in the country. For one, this is where former Philippine President Manuel Roxas was equipped with the skills as a public servant when he became the governor from 1919 to 1922.
Lunch at Café Terraza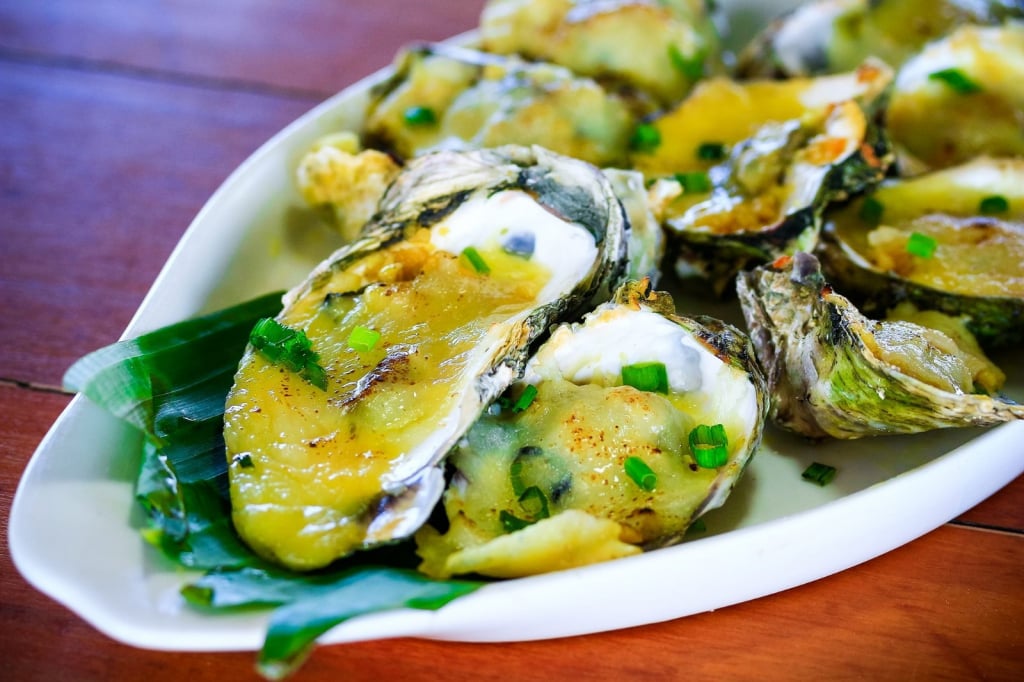 While in Capiz, grab all the opportunities you get to taste the flavors of the sea. Café Terraza at Sacred Heart of Jesus Avenue is prepared to welcome you with a variety of grilled fish and a wide array of seafood dishes. Apart from seafood, they also serve all-time Filipino favorites like sinigang and adobo.
Ang Panublion Museum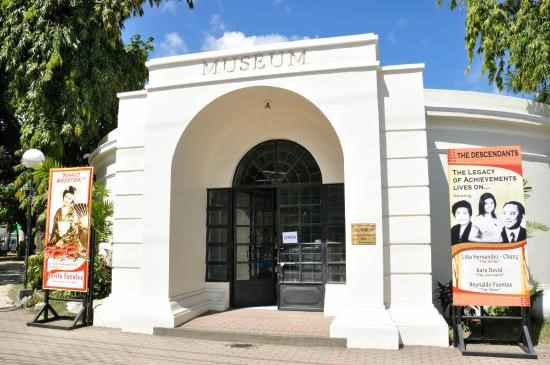 Your Roxas City itinerary will not be complete without a stop at Ang Panub-lion Museum, the guardian of precious things. It was originally built as a water tank in 1910 and was transformed into a museum in 1993. Inside, you can have a glimpse of the city and province's distant past with the collections of artifacts, religious icons, and artworks. It also holds several memorabilia of the remarkable sons and daughters of Roxas City.
Manuel Roxas Ancestral House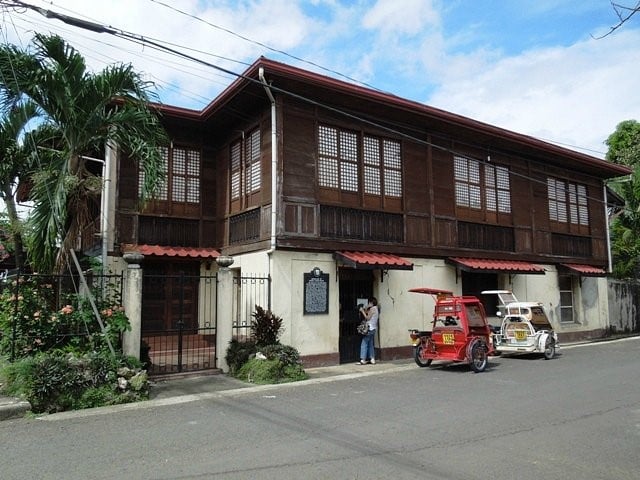 Just a stone's throw away from the museum is another historical and cultural landmark where the legacy of President Roxas is preserved. This oldest ancestral house in the province was declared a national historical site of the NHCP. Its two-storey hardwood stone structure houses original furnishings and other memorabilia of the former president.
Shop for Pasalubong at Spanggo Foods, Café and Pasalubong Center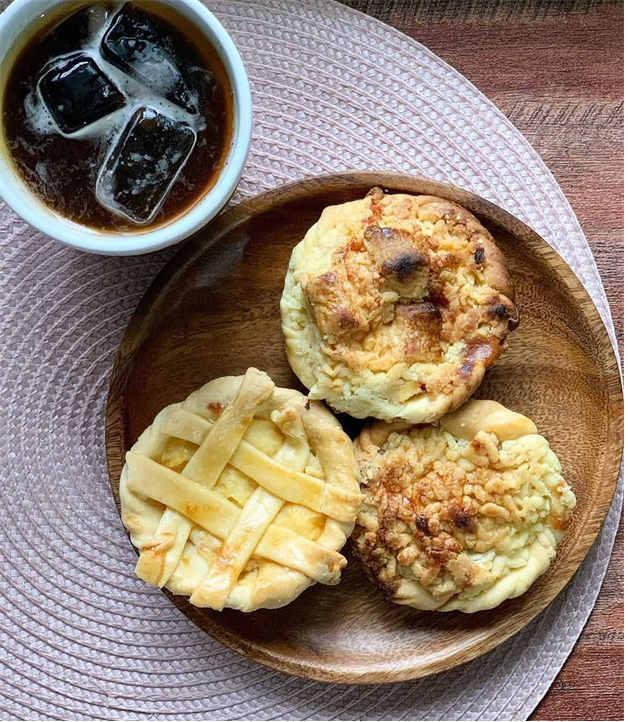 In addition to experience, another thing that you will not allow yourself to forget before ending your weekend escape is the take-home gift or pasalubong. Please don't fret as Spanggo, located near the Roxas Ancestral House, has different local delicacies and sweets you can bring on your flight back home. This place is home to Capiz' best pies which come in buko, pineapple, apple, peach mango, and chicken flavors. It is also a perfect spot to get your afternoon coffee as you finish your weekend getaway.
Weekend Well-Spent in Roxas City
This two-day itinerary can hopefully encapsulate all the pleasant things there is to see in Roxas City. You can be creative as you can and try some accommodation establishments, restaurants and destinations not included in our list. With the endless beauty and flavors Roxas City has to offer, you can say your weekend has prepared you for another week's grind at work.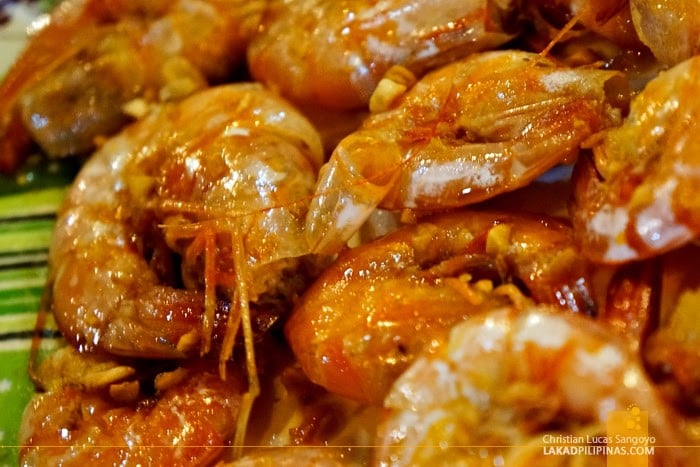 If you ever feel drained again at work, Roxas City is always ready to welcome you back. Find comfort in its peace and tranquility. Recharge with its mouthwatering seafood dishes. You really can't help but grow your love for this laid-back city in Western Visayas.
Rewarding Life with Camella Capiz
More than a weekend getaway, why not reward yourself with a house and lot in Capiz you can come home to? A unit with Camella Homes is one of the greatest rewards you can give yourself for working hard. Own a sophisticated home in Camella Capiz, a Spanish-Mediterranean themed house and lot development in Roxas City which will answer all your needs for comfort and relaxation.
Around your new home, you and your family can enjoy several amenities including the kid's playground, pocket parks, wellness areas, jogging trails, a swimming pool, clubhouse, and a basketball court. You can also have peace of mind as you live in a prime gated community with CCTVs and roving guards. Camella Capiz also has a wide selection of house models you can choose from depending on your family size and budget. What's more, the urban center is just five minutes away from you as you can also easily access malls, schools, transport terminals, and places of worship.