By: Janela Noceda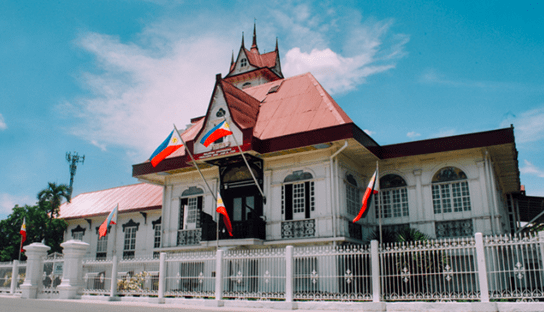 Living in the metro comes with many perks: the vibrancy of being at the center of business districts, a greater number of job opportunities, a fast-paced environment, and easy access to shops and amenities. But living in the busy metro also comes with a cost. It means dealing with the city's daily hustle and bustle of urban congestion and having limited access to fresher and less crowded spaces.
With the unexpected hit of the COVID-19 pandemic, there was a realization from many homeowners and investors that living outside the metro was more convenient, and they started looking for other properties with more space and less risk.
But of course, choosing between living the rewarding suburban life and the fast career advancement in the metro can be a difficult decision. But with the fast-growing industrialized provinces like Cavite, you can enjoy the perks of both worlds.
If you need more reasons why you should move. Here are the exciting reasons and answers to frequently asked questions why you should live in Cavite: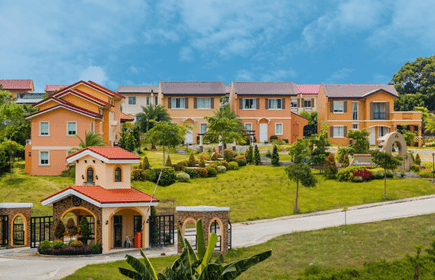 Cavite offers a cool and relaxed pace of life
One of the best things about living in Cavite is that it offers a bigger living space that gives an immense fresh space to breathe and relax.
Is Cavite nice to live in?
Many properties for sale in gated communities in the south, such as Camella, encourages its residents to enjoy vast living spaces with enhanced security and access to facilities for leisure and recreational activities.
What is good about Cavite?
Cavite is also ideal for growing families who wish to live close to work and still enjoy life away from the busy streets of the city. Aside from having more access to green spaces, if you'd like to live life without the tropical heat, Cavite is well known for having delightfully cool weather, especially if you're moving closer to Tagaytay City.
Its temperatures might hit the mid-30s during May, but you can still enjoy colder evenings and early mornings in the middle of summer. Not only is Cavite quieter and more picturesque, but it is also known for being safer, with less crime, pollution, litter, and traffic.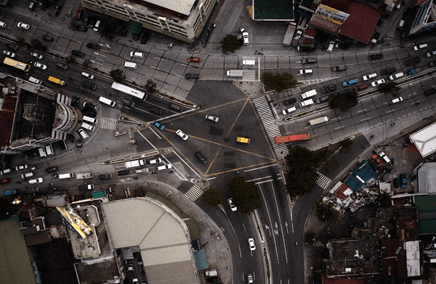 Photo by John Karlo Mendoza on Unsplash
Cavite is accessible and close to the Metro
One of the most significant edges of living in Cavite is the gateway to the nearby cities. The province is bounded by Metro Manila to the north, Batangas to the south, and Laguna to the east.
Major highways, such as Cavite Expressway (CAVITEX), SLEX-Daang Hari Road, Muntinlupa-Cavite Expressway (MCX), and the newly opened Metro Pacific's Cavite Laguna Expressway (CALAX) make Cavite more accessible to go to neighboring urban areas. These infrastructures offer alternate routes to motorists and minimize the travel time for commuters going to the city.
The national government's Build, Build, Build program jumpstarted many infrastructure projects in Cavite, such as the upcoming LRT-1 Cavite Extension and Cavite-Tagaytay-Batangas Expressway (CTBEX) will provide a high facility free-flowing and more comfortable routes going in and out of the province to the neighboring cities.
Besides the road linkages, the massive infrastructure program includes the Sangley Point International Airport, also referred to as Cavite Airport, which is primarily intended to serve general aviation to South Luzon and Greater Manila Area. It also aims to relieve the congestion in NAIA. This is expected to create surely create plenty of employment opportunities for Cavite residents.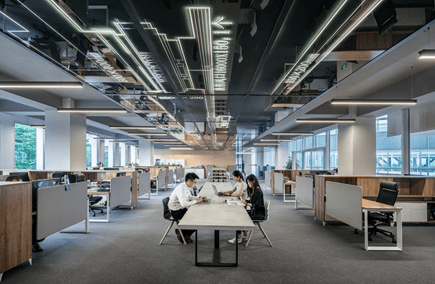 Photo by LYCS Architecture on Unsplash
Cavite has many employment opportunities with low cost of living
Cavite is now one of the most industrialized and prosperous provinces in the country. It is also home to many business parks and job opportunities. Currently, there are a number of industrial parks, mostly in the business of manufacturing.
Local and foreign companies also continue setting up IT parks and BPO companies in the area that gives plenty of career opportunities to Caviteños.
Then, most people turn to Cavite only to avoid the high cost of living in the bigger metro. But now, the province attracts more people with its opportunities.
Living in Cavite means you get as much more space in your properties for your money too. Locally produced products are cheaper at the source, and Cavite has an abundance of locally produced fruits, vegetables, and meat products.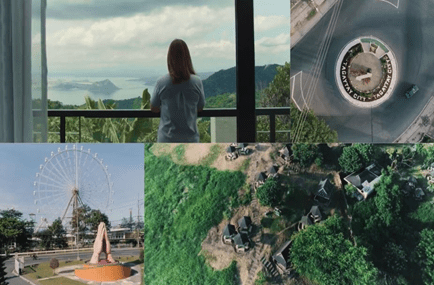 Photo by Aurora Quadra-Balibay on Good News Pilipinas
Cavite has many leisure and leisure destinations
An hour away from Manila, Cavite is an all-time favorite weekend getaway among people from the metro. It is home to a multitude of destinations, whether you feel like climbing mountains, taking a dip to beautiful beaches and coves, discovering hidden waterfalls, exploring the preserved historical sites, and savoring into new restaurants and cafes.
Aside from the lush greens, tropical landscapes, enchanting waterfalls, and gray-sand beaches, Cavite is also teeming with the Philippines' favorite tourist destinations. Major shopping mall chains have opened up retail hubs throughout the province. Residents enjoy leisure time in the mall nearest them that is set in a more peaceful and orderly environment.
With more developments in the area from trusted home builders like Camella, everything is even more accessible from your community. Camella's locations around the province are strategic to put you close to your area's nearest landmark like malls, hospitals, schools, and entertainment areas. Not to mention the new developments and business hubs around the province that parallel the offerings in cities.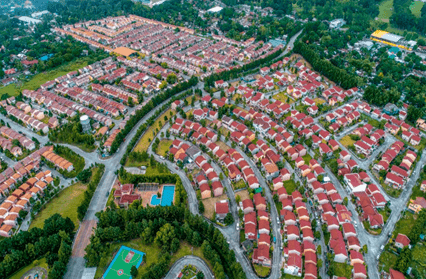 Cavite offers competitive real estate prices
Even with all the factors previously stated, real estate prices remain surprisingly low. There are still listings for house and lots for sale in Cavite to fit your house search criteria. Some of these properties are offered with stretched payment terms and discounted promos.
Many individuals choose Cavite as it is also a real estate hotspot. It is in demand not only to locals but also for overseas Filipino workers (OFWs) looking for homes.
Cavite is also attractive to investors and leisure home buyers. In fact, many urban dwellers are now living in Cavite because housing projects are booming everywhere here, from low cost homes to high-quality housing.
Many starter houses are equipped with bedrooms for individuals and starting families. If you want more space, there are also more expansive units available, providing more rooms to give your growing children the privacy they need.
Where is the best place to live in Cavite?
Looking for a new home in Cavite? Find properties that fit your taste in Camella.
Cavite is teeming with house and lot communities where you can buy or rent properties. For the best houses, choose one that is accessible, convenient, safe, and secure. To get all of these, choose a Camella development nearest to your ideal hometown.
Here in Camella, you can enjoy the comfort of stress-free suburban living in the top locations in Cavite while enjoying a laid-back lifestyle.
To learn more about which house option is for you, check out Camella's catalog of house and lot for sale in Cavite. To start, you may check our houses for sale located in the most attractive places around Cavite.
For our property locations and latest offer, you may check our following master-planned communities:
If you are still undecided with the property type you are buying, check out our blog on purchasing house and lot versus lots only in the Philippines. Learn more about Camella's house and lot offerings or contact a sales partner to help you.