It is once again the month of love. When they say love is in the air, it is everywhere. Shades of reds adorn almost every establishment; every corner has touches of pink, hot pink, and fuchsia, to name a few. Everyone has a different perception of Valentine's Day, and it is more likely to depend on their current relationship status. For those lucky people who have already found someone to spend this day with, it is the time to find the perfect gift. Some are now probably scouring the internet for the perfect home date night ideas. But for those who want to make this a day of showing love and appreciation for the people they genuinely care about, here are some ideas that anyone can recreate.
Handmade Gifts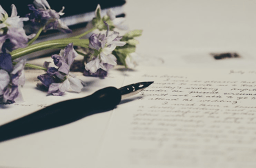 Ditch the typical flowers and chocolates this season and go for something personal. Building something from scratch will be appreciated with the extra effort put into it. For people keen on writing, they could try doing handwritten letters or poetry. The goal here is not to become Shakespeare but touch the heart of the person one is addressing. They might turn our cheesy, but the romance would undoubtedly be appreciated. For artsy people, a painting or other artwork would be the classic option. Aside from giving the actual art, one could also create digital versions of the artwork for shirts, mugs, face masks, and even bags. If one wants to give favors in gift forms, coupons are the perfect solution. This can be as simple as a coupon for doing the laundry or dishes for the whole week. If one wants to go extra, they could make more romantic coupons like breakfast in bed. Even siblings can do this and let their younger sister spin the outfits in the closet for a week.
Digital Gifts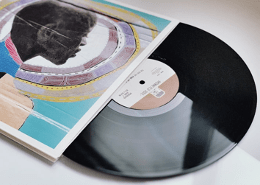 In this day and age, one can use technology for everything. Work, school, shopping, and even getting the house cleaned can be booked online. Take this opportunity and send a virtual gift to show love. One can go for gift certificates from their loved one's favorite clothing or bookstores. The present can also be vouchers from food delivery platforms like Foodpanda or Grab. To make it more romantic, couples can create online playlists of their old school mixtapes of Spotify to set the mood. Those who want to do more than make a romantic gesture and support local artists could commission them to create digital artworks. These artworks can then be printed and frame. They also look great as an additional decorative piece to spice up the living room, bedroom, or whichever corner of the house one chooses.
Personalized Gifts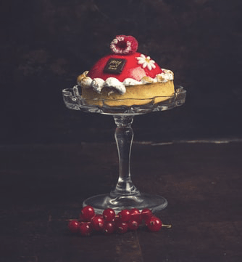 Nothing is more impressive than giving a unique gift. For those who want to surprise loved ones with something extra special, they could try customized presents. This can be in the form of pictures with one's partner or kids' names on them. Think of something that most people would like to hold onto for a long time. It is a plus point if that particular gift reminds them of a specific memory.
Need more inspiration? Shops like @aegyocakes and @benandbart on Instagram make the cutest gifts that one can think of. They offer personalized flower boxes and film recording players. But these are not just decorative because these players can play videos. For more customized options, they have options for gifts like preserved flowers, turntables, or acrylic glass letters that light up. They are also designed so that one can put personalized messages or choose the music box songs.
Household Items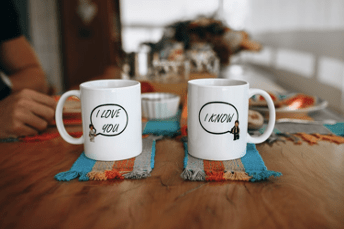 Household gifts are where romantic and practical meet. This does not mean only kitchen items. With all the time most people now spend at home, one can go for something sweet or ergonomic. This can range from extra pillows to back supporters for the home office chair. One can also go for accessories like portable fans that also function as a lamp or speaker. Another excellent choice is an insulated tumbler that can keep drinks hot or cold for a long time. Not only are these items sweet, but they are also worth every price spends on them.
Time for a Cozy Coffee Date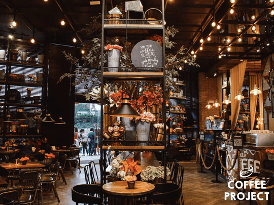 Missing moments from first dates? Why not try a cozy coffee date? While a swanky dinner and wine night sound like the epitome of romance, a coffee date can also be as memorable. It is casual, and there is no need to waste time dressing up. For couples who want the cozy and homey vibe, Coffee Project is the perfect place. As one of the world's most Instagrammable coffee shops, Coffee Project bursts with flower decorations, soft orange lights, and mellow jazz tunes—an effortlessly romantic spot. It sets the perfect vibe and the ideal atmosphere to talk without being distracted by others. Stepping into the café would make one feel transported through time.
Coffee Project also offers a wide selection of food and desserts to match their drinks. They have rice meals, pasta, and a range of dessert options from cakes to croissants. For a detailed menu, delivery options, and promos, check out Coffee Projects' official website.
A Lifetime Gift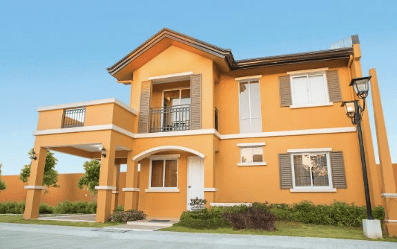 While Valentine's Day may sound casual for others, this is the day where most make the most significant decisions of their lives. That being said, marriage proposals and weddings are not uncommon during this time. For those who are past that stage, Valentine's Day is when they make big surprises in the form of new investment opportunities. The best and most timeless gift anyone could give this season is a home. There is no better gift for upgrading families than a home that provides families with superb comfort, safety, and security. Camella gives all of those qualities.
With over forty years of experience in house and lot and township-building, Camella knows what should be in a home. Personalized according to each family's needs, Camella offers a range of home options that fit every lifestyle. As the country's most-trusted housing brand, Camella makes sure each family within its neighborhoods is cared for by providing amenities and keeping establishments close. With Camella, buying a home is an act of love. For more information on Camella's latest offerings, visit www.camella.com.ph.
No matter which gift people end up giving their loved ones on this romantic day, those that stand out are the ones bestowed with sincerity. Whether it is an object or action, a gift that will transcend time is one that is given from the heart.