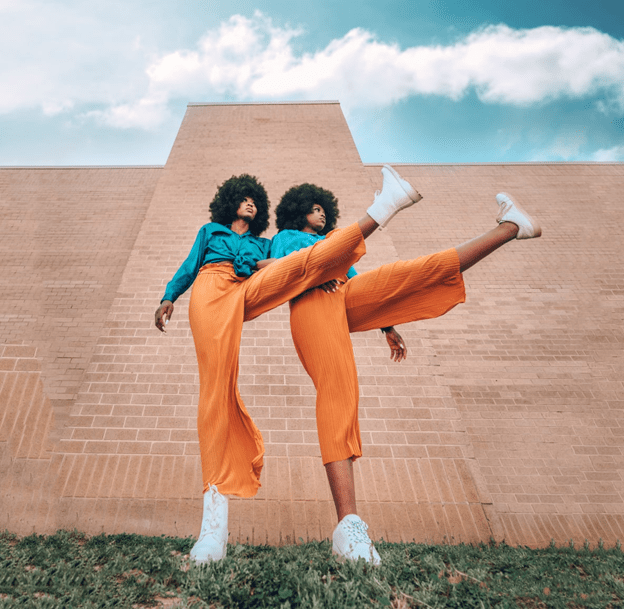 A lot has changed over the past year or so of lockdown. Many companies have transitioned their employees to work from home or remote working set-ups in compliance with new safety policies. Many of us have had to do away with the daily commute to the office and replaced it with the daily commute to the couch — maybe even the kitchen table. 
All that time spent away from home has now effectively transformed into time at home. With it are some realizations about the state of our home spaces and home decor. Some of which were good, and some of which, admittedly, was bad. Mostly it was an opportunity for many to spruce up their work from home set-ups, no matter where it was in your house and lot. (If you happen to work from your backyard, more power to you!) 
But now that many of us have been relegated to working at their kitchen tables and living rooms. If your house and lot have enough space, you probably have been confined in your home office. That said, our fashion might have taken a hit. While the look and feel of our homes might have seen an upgrade, the way we dress at home might have reached whole new levels of casualness. There was no such thing as a dress code at home, after all.
Now, it was more than possible to do your work in your pajamas, and there wasn't any compelling reason to not do just that. If you were dreaming of the day you could go to work in your sweatpants, it was finally here and would stay there for more than just a month. Gone were the days of well-pressed slacks and blazers, of tight-waisted pants and well-fitted collared shirts. No more of the heavy fabrics or the endless ruffle of a blouse. No. Sweatpants, pajamas, oversized shirts, and loose dresses were now the go-to outfit of the day every day. Who was going to stop you?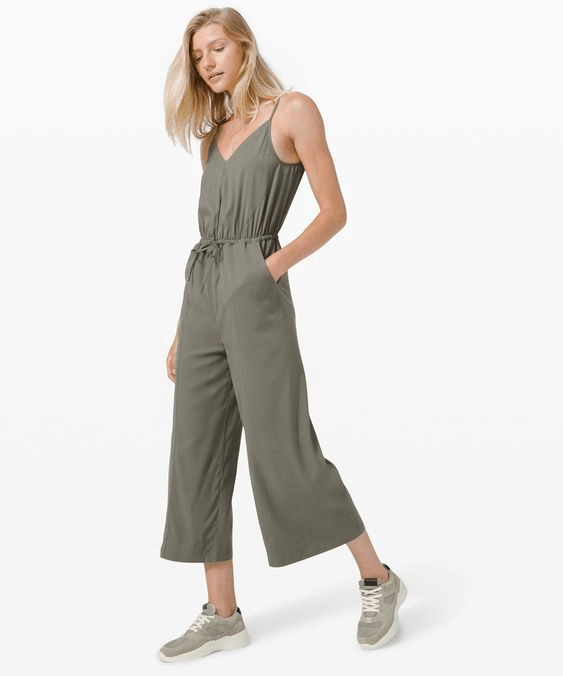 Honestly? No one was going to. Live your dream. But the pandemic continued to blur the lines between our workspaces and our comfort spaces at home. It became vitally important to mark a difference between times devoted entirely to binge-watching your favorite TV show or reading a good book and working on your school requirements, or working on the daily grind in front of your computer. Not to mention that showing up to any professional meeting (even a zoom call) in your hoodie was probably not the most ideal of circumstances. 
This was a simple problem—people were working, but they were working from home. There was no reason to fully dress up for a video conference where you would only be seen from the waist up. Plus, it is only for a fraction of the time you would spend in the comforts of your house. 
Additionally, even as the lockdown stretched before us, we are slowly and very gradually inching our way towards a world beyond that. There is the very real possibility that many of us do not look forward to returning to the structure and formality of former work clothes. Who wants to go back to tight button-up pants? Luckily, there is also a solution to all of this.
There is a way to be comfortable while still looking stylish and professional at the same time. We do not have to leave our loungewear behind this 2021. Well, have you heard of Athflow? Athflow is your go-to loungewear trend that seamlessly blends all the comforts of home with the professionalism and style that work demands of us.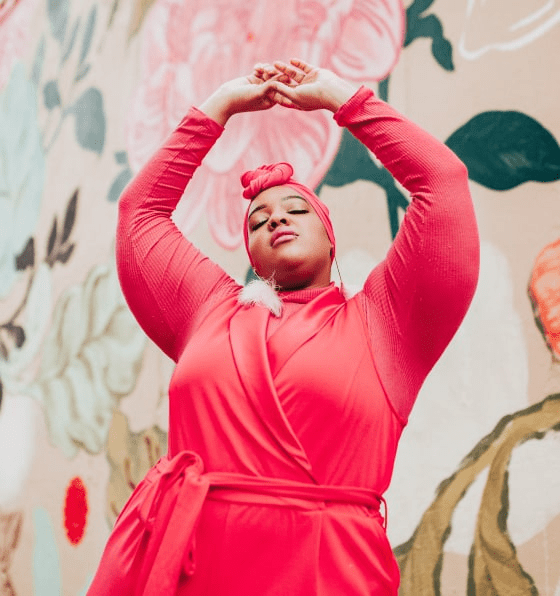 What is Athflow?
According to Pinterest Predicts for 2021, which is Pinterest's annual prediction for the upcoming trends of the year, Athflow is the meeting of Athleisure and elegance. It is a fashion that can seamlessly go from working at your desk to stretching out on a yoga mat to settling in to watch the latest binge-able TV series. This style also includes items that ease dressing up or dressing down—no need to stress on switching too many elements in between. 
Athflow emphasizes soft, flowy, and breathable fabrics that follow the body's natural movement and loose, oversized silhouettes that don't hinder or restrict your choice of activity. Overall, Athflow goes for an effortless laid-back sense of style.
In their opening definition of Athflow, Pinterest identifies a few articles of clothing that fit into the trend. Specifically, they listed flowy pants and casual jumpsuits. 
To give you a better sense of what other clothes might be considered Athflow, Pinterest has pinned down a few trending search terms that relate to this trend: home dress, oversized outfit, soft outfit, cotton jumpsuits, and co-ord outfits. With these terms in mind, it's easier to imagine what kind of looks one could make from that.
There's no reason to worry about Athflow falling out of trend this year, either. An impressive 80% of Pinterest's predictions for the most unpredictable year of 2020 came true! For 2021, Athflow is definitely one style to keep an eye on.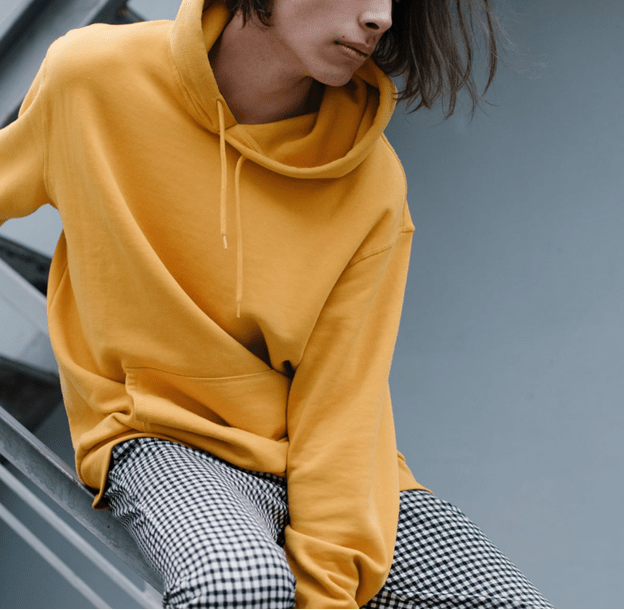 Athflow vs. Athleisure
If you do not know, Athleisure focuses on athletic wear that can be used both for the gym and for work. It is a trend that arose out of a need for efficiency and convenience for people who wanted to fit in more fitness and gym time in their schedule. It calls for more functionality in everyday office wear and for more style in standard athletic wear. 
Imagine yoga pants that are stretchy enough for an entire yoga session but can pass off as formal pants at work. After all, it's probably not so convenient to bring a second outfit over your gym clothes to and from the office and the gym locker rooms.
Both Athleisure and Athflow are responses to a change in lifestyle for many. They also promote a level of stylishness, luxury, elegance, and multi-functional versatility that makes them stand out from their more standard counterparts. One could say that Athflow is a natural evolution from Athleisure. This is because the elements that made Athleisure take off as a fashion trend are also the same ones that now guide Athflow—a need for comfort and functionality.
But what really differentiates Athleisure and Athflow are their main characteristics. Athleisure is athletic wear that is usually skin tight and fitting to not get in the way of your fitness regime; Athflow is soft, oversized, and flowing. Both styles emphasize comfort and versatility but at opposite sides of the spectrum—Athleisure for fitness and activity, Athflow for laidback casualness.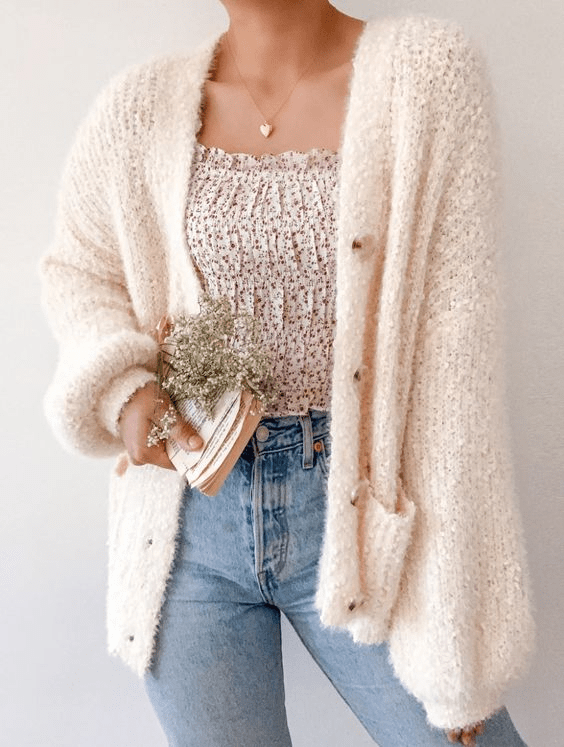 How to bring Athflow to your wardrobe
Hold your horses! Before you buy a whole new set of clothes, odds are you already have a few pieces that fit the exact aesthetic of Athflow. All you need to do to coordinate an Athflow outfit is to look over your existing clothes and pick out the ones that speak to you. 
There is no need to break the bank for a good look, primarily when the aesthetic relies on ease and comfort. If you really want to, even just obtaining a few Athflow pieces to spice up your already existing looks will set you up well enough for the year. Many stores probably already have some products that are inexpensive and fit the bill. Here are a few things to look out for when making an Athflow look:
Fabric is Key
Comfort is at the forefront of this trend, and one of the main things that can make the same cut of the shirt go from light and breezy to itchy and fussy is the fabric. One key characteristic of Athflow is the softness, flow, and breathability of the material in each clothing piece. Mind the weight and flow of the clothing pieces. 
Maybe instead of a heavy and thick set of office pants, you would go for wide square pants in cotton. Eschew the fitted collared shirt for a loose v-neck. If moving makes you feel light and airy and unobstructed, you're doing a good job. And if wearing the outfit feels like you are walking about wrapped in a fabric hug, then you're doing great.
Color Me Softly
While no one will stop you from going bold and saturated, soft, muted colors are some of the go-to's for this trend. Monochromatic color palettes, especially with coordinates and outfit sets, really emphasize the outfit's flow. Try looking for things in beige or pastels—anything that allows the eye to rest easy. 
Say No to Tight Waistbands
…And say yes to elastic waists and tie-waists! There's no need to force yourself to fit into your trousers or pants. Let them fit you. Elastics and tie waists allow for more flexibility with the fit and feel of your outfit. Not to mention that a tie waist will also bring back some shape to whatever fit you cooked up. Remember that pair of pants you can't recline in? Leave that for now. Instead, wear a comfortable pair of joggers that won't restrict your movement—even if you decide to lounge on the couch!
Consider Variation
Yes, loose and oversized is one of the catchphrases of this trend. Still, there is a difference between looking put together and looking like you are wearing a sack. If, for example, you are opting to wear a flowy pair of satin pants, you might want to pair it with a fitted soft ribbed top. Maybe, if your whole look is a little more fit and a little less loose, you should consider pairing it with a loose and airy cardigan—after all, nothing says hug more than a good soft cardigan. On the other hand, if you want to dress it up a notch, adding a fancy coat or jacket will undoubtedly spice up the look.
Step it up!
If you are wondering what's the game plan for footwear, don't sweat it! For footwear, go for something similarly casual and easy. Definitely forgo any challenging heels or heavy boots. Slip-on, sandals, or light sneakers will help continue the overall theme we are going for here.
Have Fun With It
For our last tip: don't forget to have fun with it. Incorporate some nerdy pieces you have lying around. Maybe you have a cardigan styled inspired by one of the Hogwarts houses or a graphic tee with your favorite superhero icon on it. If geeking out is not your thing or you prefer to share your hobbies in more subtle manners, consider mixing and matching the fabrics you have on instead. Pair a knit with cotton, or have one of your focal pieces be printed. Choose a fun pattern of your favorite fruit—be it peaches, strawberries, oranges, or avocados! Comfort means different things to different people, so do not let anyone tell you what should or should not be comfortable for you.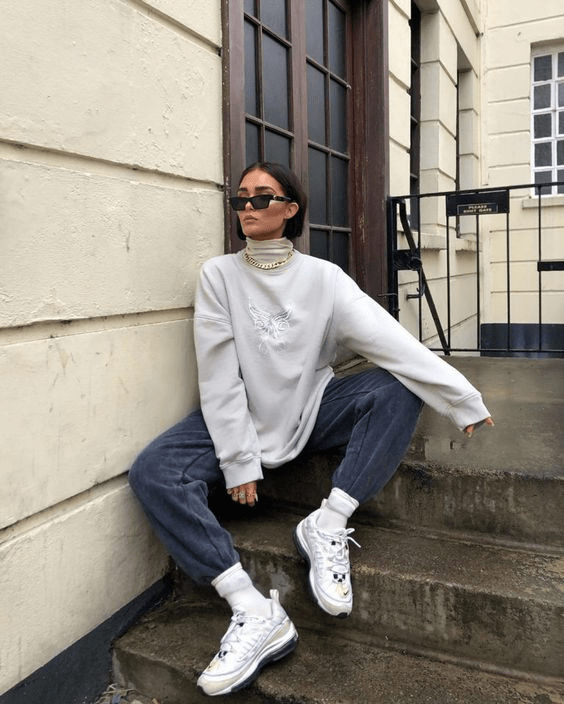 Ultimately, fashion is a way to express ourselves — another form of self-expression amongst the sea of mediums available to us. At the same time, our fashion can also influence the way we think and feel about ourselves and others. Athflow allows us a compromise to be comfortable without feeling as if we have "given up." When you are looking to dress up without putting in an effort with the equivalent of pushing mountains, Athflow is the fashion trend for you.
Comfort, however, is not solely limited to what we wear. Comfort can also be found and implemented in the spaces we occupy. As we stay safe at home, it has become our sole refuge and our only workplace. It is just as essential for us to build a place where we can easily transition and mark a difference between work and play. 
Though our space is limited at present, there is no reason for us to feel stifled or obstructed within the boundaries of our house and lot. Are you inspired or curious about the endless things you can do at home? Check out Camella's house and lot offerings and find a space that reflects you and your dream comforts.