Businesses and investments need a viable environment to thrive. People who plan to venture into business and investments must decide on an ideal location to set up shop, offer services, or invest in real property.
In a country packed with economically-competitive cities and provinces, especially in Luzon, business people will not run out of location options to grow a project.
Choosing the best business destination only comes down to the access to the National Capital Region, overall potential, and the promise of ease in doing business.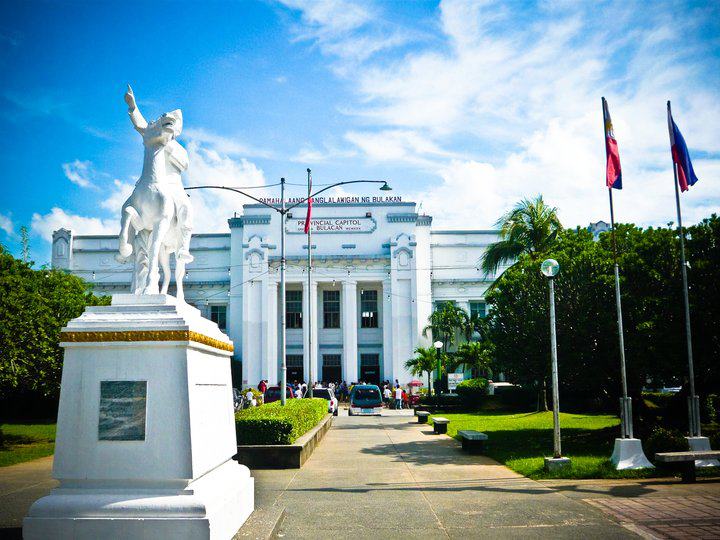 Bulacan Province Should Be On The Top Of Your List If You Are One Of The Filipinos Who Scout For An Ideal Location To Start Or Expand A Business By Opening Up The Economy.
It is dubbed the "land of the heroes," the home province of national heroes and patriots, including Marcelo H. Del Pilar, Gregorio del Pilar, and Francisco Baltazar.
The province has also witnessed many significant events in the past, thus the presence of historical sites and churches.
More Than Its Historical Charms, Bulacan Province Maintains A Reputable Name In The Economic Arena As It Continuously Establishes Itself As A Commercial And Business Hub In Luzon.
Find out the strengths Bulacan takes pride in to attract investors and why you should consider it as your next investment and even residential location.
Bulacan Is Located Closely North Of the National Capital Region.
Business possibilities are bursting in the country's capital. While this can work for some investors, you must create a unique strategy to take advantage of Metro Manila's economic power without competing with the overflowing businesses there.
Choosing Bulacan, Located Immediately After Metro Manila, Gives You an Edge
The province has a strategic location. Bulacan uses this edge as the primary factor to entice business people. Named "Gateway to the Northern Philippines," this province is accessible to Metro Manila and directly linked with vital provinces in Luzon.
Apart from the Metro, the province of Rizal borders it to the south, Quezon and Aurora to the east, Pampanga to the West, and Nueva Ecija to the north.
Bulacan's 15-minute distance from Manila assures the province's active business environment. The province also has vast plains and coastal areas, offering more room for development.
Business Districts Are Rising In Bulacan.
Convergence areas for all – from investors looking to expand outside the country's capital, potential customers, and job hunters – are emerging in Bulacan.
Rising business hubs are complementing the progress of Bulacan, an indication that the economic development in Luzon is not only concentrated in the south but is already moving north.
This is another winning card Bulacan has obtained in being a financial and industrial center.
Cyber Park And Business District
Bulakenyos are not just about a Facebook login or Tiktok when it comes to tech. Among the vast business center soon to rise in the province is the Cyber Park and Business District, which broke ground in 2019.
This 12-hectare development in Barangay Bulihan, Malolos City, is a flagship project of the provincial government that is set to become an economic zone. It will house accommodation businesses, space rentals, and Business Processes Outsourcing (BPO) companies.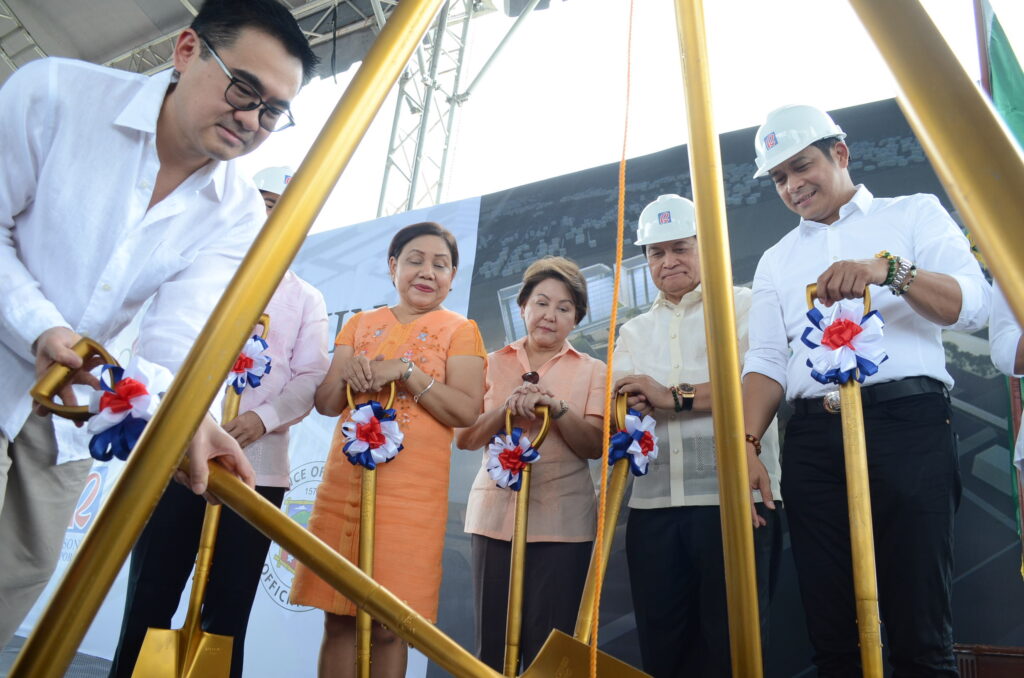 With the district expected to cheer economic activities, Senator Cynthia Villar, who was present during the groundbreaking event, urged Filipinos to venture into businesses. She said that 95 percent of all the firms in the country are MSMEs which provide 65 percent of employment.
Bulacan Opens Plenty Of Investment Opportunities.
Investing in Bulacan is ideal for business, especially for individuals who want to explore new opportunities outside Metro Manila. If you are one of them, you can find a sector to fit your passion and capabilities as Bulacan is packed with established industries.
Government- And Private-Led Investment Opportunities Include The Jewelry, Marble, Furniture, And Pyrotechnics Industries, Among Others.
The Jewelry Industry Is Considered Among The Top Industries In The Province.
President of the Chamber of Pawnbrokers of the Philippines, Inc., Jean Henri Lhuillier, said that during the pandemic, entrepreneurs targeted foreclosed jewelry items at pawnshops, highlighting the value of investing in this sector.
Jewelry Industry In Bulacan
The Philippines is ranked among the leading gold producers in Asia. Bulacan is called the "fine jewelry capital of the Philippines" for its abundance of stones and precious metals. The natural gift of having these important resources has transformed into a bustling industry.
Currently, around 100 firms make up the Meycauayan Jewelry Industry Association (MJIA), which runs the Philippine Jewelry Center, a jeweler service center.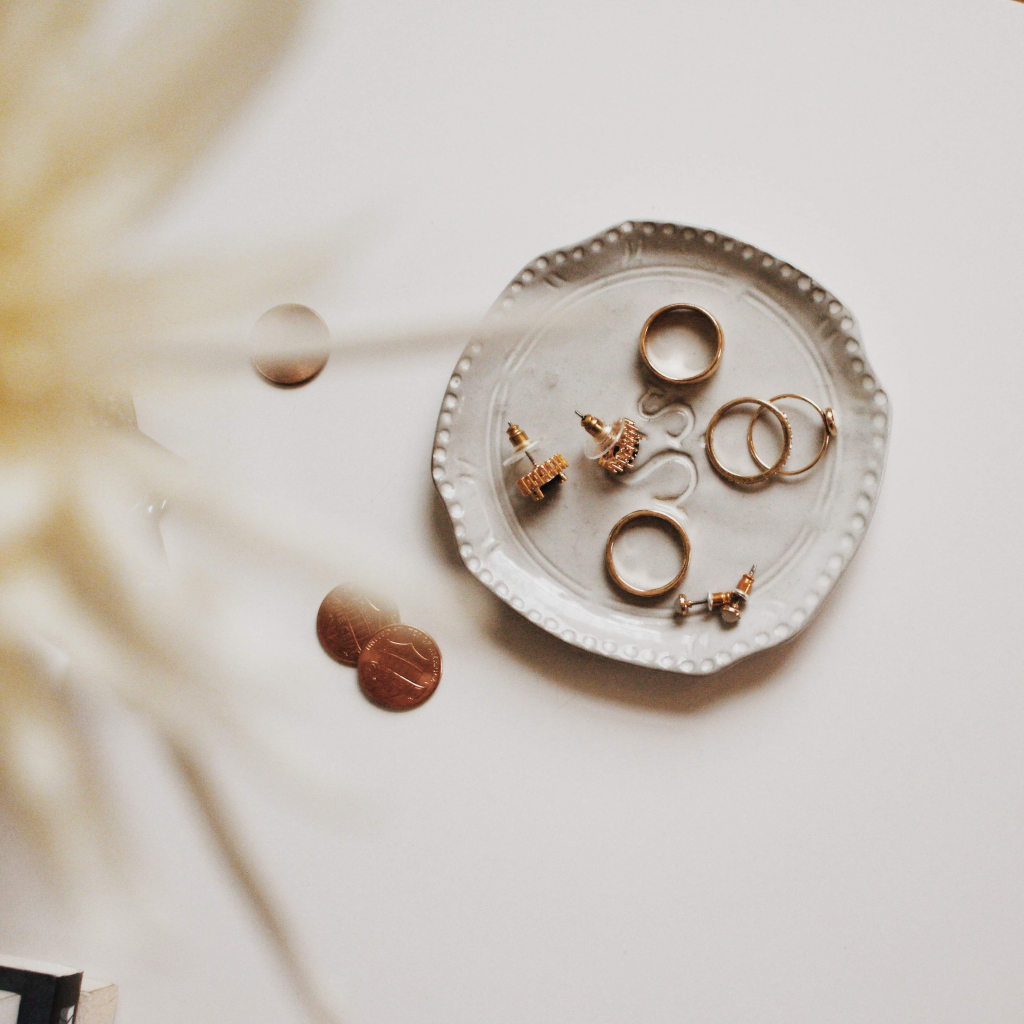 Bulacan's jewelry industry was not spared from the ill effects of the pandemic. Still, the government and the province were quick to rescue.
The Department Of Trade And Industry (DTI)-Bulacan Started Working With The Micro, Small And Medium Enterprises (MSMEs) In June This Year To Take Necessary Steps For The Industry's Revival.
While looking for viable investment ventures in Mega Manila, you might also include actual property investment on your list.
A Property In Camella Homes Is A Surefire Investment You Can Do Now That Your Future Self Could Be Proud Of.
Bulacan Has Attractive Investment Incentive Packages.
More than the profit from the business itself, Bulacan has prepared both for every investor, making it more convincing that the province is an ideal commercial and business location in Luzon.
Bulacan continuously strives to position itself as an investment-friendly province. It has established a One-Stop Investment Assistance Center to serve as the provincial government's promotion engine in assisting investors and supporting priority industry groups.
On top of provincial incentives, cities and municipalities in the province have separate package offerings—the vibrant municipality of Sta. Maria, where the 30-hectare prime Camella Sta. Maria is located.
It provides business enterprises the support they need to source local products and hire local talents.
Bulacan Is The Most Populated Province In Central Luzon.
Population growth can be equal to economic growth. This will lead to more producers, workers, and consumers, which is healthy for the economic scene.
Bulacan will not disappoint in this aspect as it was tagged as the most populated province in Central Luzon Region.
According to the 2020 population census, Bulacan recorded a total of 3.71 million inhabitants, around 30 percent of the region's population. It has an average growth rate of 2.4 percent from 2010 to 2020, and if this is sustained, the province's population is expected to grow two-fold in more than 29 years.
The City Of San Del Monte And The Municipality Of Santa Maria Are The Top Two Fastest-Growing Areas Out Of The Three Cities And 21 Municipalities In Bulacan.
The Philippine Statistics Authority recorded 651 813 and 289 829 persons, respectively.
Bulacan Has A Competent Workforce.
Population in Bulacan is not seen as numbers; they are productive and empowered people who can also become a strong addition to your business because of the assistance of its government and the Bulacan Chamber of Commerce.
Competent Bulakeños are the present heroes that pave the way for provincial progress. They give Bulacan all the reasons to cement itself as an economic powerhouse in Luzon.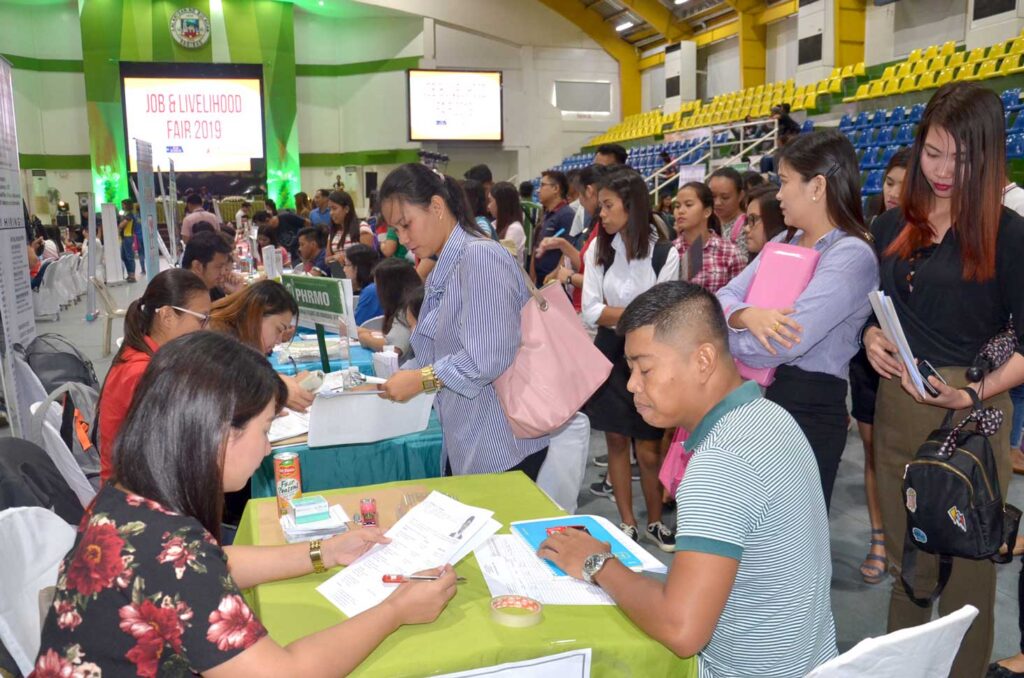 Bulacan is proud of its impressive literacy rate. Citing findings in 2015, the Department of Labor and Employment (DOLE) JobsFit 2022 Regional Report said that Bulacan has the most college graduates in the region with 15, 045.
College graduates from the province are among the 49 000 graduates in the area that joined the labor force from 2015 to 2016.
The government supports topnotch human resources in the province. The province's job upskilling project is one of the indicators that point to Bulacan's readiness for commerce and business.
Launched last year, the said project is intended to boost employment by establishing a Public Employment Service Office (PESO) building in the provincial capital of Malolos.
Bulacan PESO has facilitated skills training like shielded metal arc welding and dressmaking to further support the industrial potential of the province to have its highest employment figure.
Mobility To And Within Bulacan Is Improved Through Transport Infrastructure Projects.
Apart from a distance, access to the country's capital and other key provinces is promised with transport infrastructures present in Bulacan. The province had a fair share of planned, ongoing, and completed transport projects under President Rodrigo Duterte's "Build, Build, Build" Project and under Public-Private Partnership (PPP).
Bulacan takes pride in these physical assets, paving the way to convenient public mobility and vibrant economic activity; expected to redefine the province's real property potential.
Plaridel Bypass Road
Plaridel Bypass Road addresses concerns about congested urban areas along the Philippine-Japan Friendship Highway road from Plaridel to San Rafael, Bulacan.
This 24.61-kilometer road project links North Luzon Expressway (NLEX) in Balagtas with the Philippine-Japan Friendship Highway in San Rafael, Bulacan.
This new arterial road bypassing the Bulacan towns of Plaridel, San Rafael, Balagtas, Guiguinto, and Bustos can cut travel time by up to 30 minutes.
Metro Rail Transit Line 7 (MRT 7)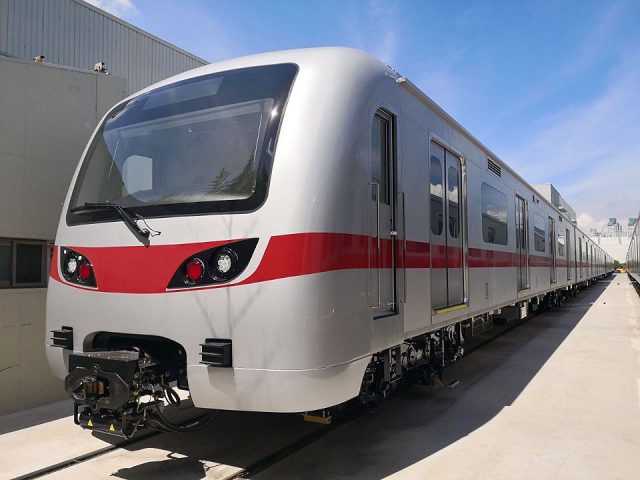 Good news is coming to Bulacan by this year's end as the anticipated MRT 7 is scheduled to start its operation. This PHP63-billion elevated railway line spans 23 kilometers and will connect North Avenue, Quezon City, to San Jose Del Monte Bulacan. The project is a part of the North-South Commuter Railway Project of the Philippine government.
According to SMC, the new transit system can carry 300,000 commuters daily in its first year of operation; saving travelers time since it will take 35 minutes to get from Quezon City to Bulacan.
Bulacan International Airport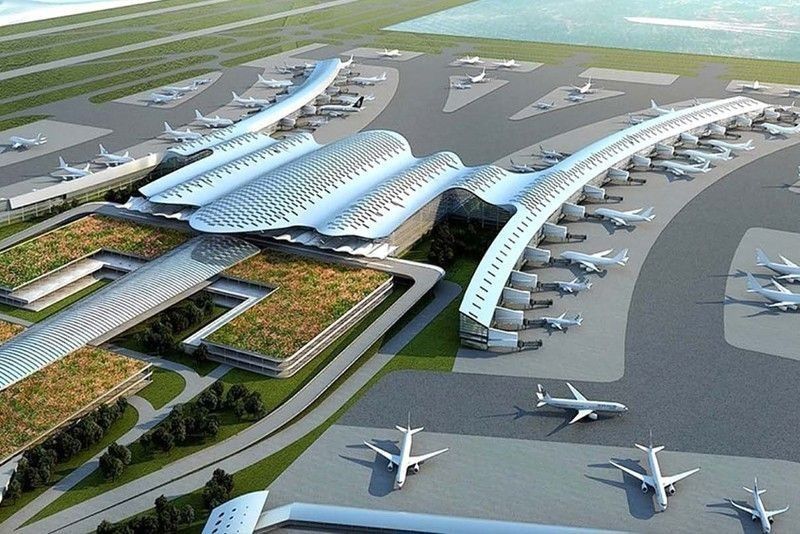 The New Manila International Airport (NMIA); Bulacan International Airport is a vast transport project expected to address air traffic in Metro Manila. SMC granted the construction franchise and said the world-class airport would be set in a 2,500-hectare property in Bulakan, Bulacan.
The airport will include several components like a terminal building, four parallel runways, and access roads. This international gateway opens wide doors of economic opportunities in Luzon, especially in Bulacan.
It is another asset that places Bulacan in the commercial and business spotlight in the Philippines and the world.
Major Infrastructure Projects Make Bulacan The Next Property Investment Destination.
These game-changing infrastructure projects are attracting not only businesses but also people who are looking for residential areas as well.
The MRT 7 and the Bulacan International Airport are two massive projects that make Bulacan an appealing residential investment location, market analysts said, as cited by a report on BusinessWorld.
A Colliers review further backed the rising residential landscape of Bulacan because of its proximity to Metro Manila and the on-the-pipeline infrastructure projects.
According To Real Estate Experts, Residential Demand Is Sustained Even Beyond 2022.
This should lift the price appreciation potential of both Bulacan's horizontal and vertical projects.
Therefore, a house and lot in Bulacan is a viable investment that can give you rewards in the future. The presence of key developments in the province offers you convenience and promises increased housing market values.
Rewarding Life With Camella Provence
One of the leading property developers, Camella, Offers World-Class Communities In Strategically Located Cities And Municipalities In Bulacan.
You can locate one in the provincial capital of Malolos.
Camella Provence is a French-inspired master-planned community set in a 230-hectare topnotch property. More than just a housing development, this Camella community strives to elevate the lifestyle of homeowners by giving them a wide array of quality and remarkably designed houses for sale.
House models with different numbers of rooms and housing features are for you to pick from depending on the needs of your family.
A Home Is Waiting For You In Camella Provence.
Living in Camella Provence gives you access to modern amenities like the swimming pool, clubhouses, manicured parks, basketball court, and a playground, among others.
It Can Give You A Daily Taste Of Provincial Touch With Its Closeness To Nature.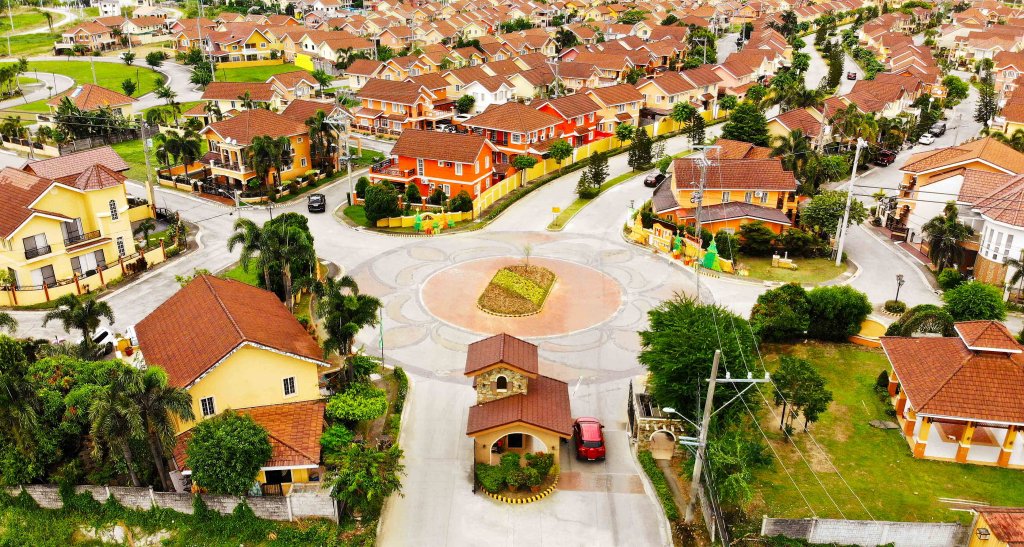 We bet the lush, tree-lined roads leading to your home would be one of your favorite parts of your Camella neighborhood.
Moreover, Camella Provence is accessible to key establishments, including malls, schools, hospitals, and historical sites. It is also immediately accessible to Metro Manila through the Tabang Exit of NLEX.
Looking for this prime community requires no sweat, as its main entrance can catch your attention along McArthur Highways.
Committed to making your life easy, Camella properties in Bulacan are just a ride away from EDSA's transportation hubs linking Monumento, Trinoma, Centris, Makati, and Divisoria. Camella Homes also gives you more location options with the Camella Baliwag; Camella Cielo, Camella Monticello, and Camella Manors SJDM City in San Jose del Monte; and Camella Sta. Maria.