In times of uncertainty when lockdowns can happen anytime, preparation is a valuable process. Know how to avoid panic buying with these tips.
---
A new lockdown is looming in the foreseeable future. While this may feel like we are losing control over the state of our public health, it is not logical to panic. Now, staying at home is the best way to protect ourselves but there is the matter of our groceries.
As Covid-19 continues to spread globally, people are again concerned about running out of essentials. It is not long ago that people hoarded toilet paper, hand sanitiser, and other sanitary products. We do not want a repeat of that three years into the pandemic.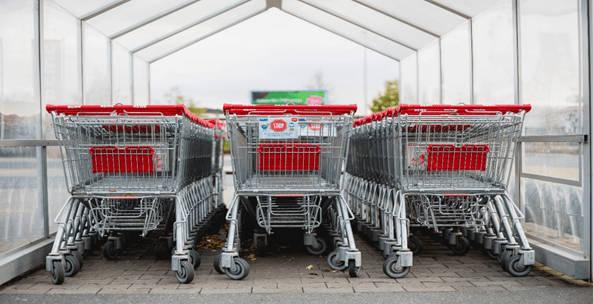 Grocery shopping tips to prevent a panic buying during crisis lockdown | Photo by Markus Spiske on Unsplash
Aside from the new Omicron variant and vaccine rollouts, panic buying is one of the top news reports related to the Covid-19 pandemic. Previously, the government announcement of lockdowns caused families in the affected areas to start purchasing supply of groceries in bulk.
These included alcohol, toiletries, protective equipment, medicine, food, and other supplies from the market and stores. People rushed to supermarkets preparing for a lockdown and this sudden high demand resulted to shortages.
Suggested Read: Pandemic Shopping: Introducing AllDay's Self-Checkout Counters and App
The new normal we're forced to live in has brought disruption to our behavior as consumers. Now, we can't help but fear that we will have to face empty shelves, making us buy items in large quantities to store. This is true not only in the Philippines but also in other countries around the world. People are quickly going to their local supermarkets to stock up on foods and household items—but should you?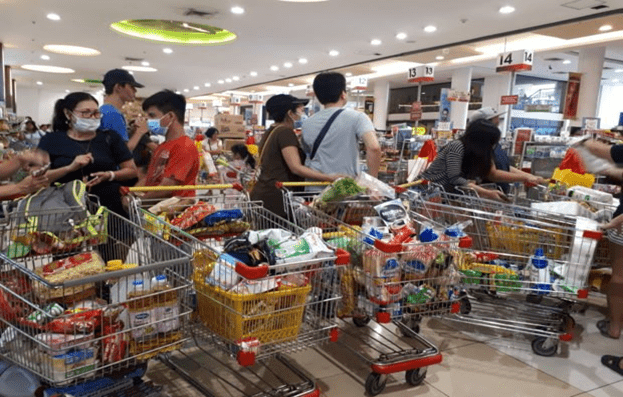 Here Are Some Tips For Planning Your Shopping And Avoiding Panic Buying:
1. Plan
Be smart. Plan your shopping trips well. Shopping for goods is considered an essential service, but panic buying or hoarding is not necessary. Take a look at what you already have in your pantry for you to know what you need and what you don't need. Most people irrational buy more than they need. But in these times, always remember to shop smart to avoid product or food waste. There is enough supply for everybody if everyone buys only what they need.
2. Make A Shopping List
First things first! Make yourself a shopping list and stick to it. Not only will this save you time, but also money. Get started by listing down the essentials that you need to stock up. You may also list their alternatives if ever you find an item out of stock. Having a list is very important but is often overlooked. But a simple note-taking app with all your essential items could save you so much energy at the grocery.
3. Avoid Over-Purchasing
The goal is to be prepared and buy essential items only. Commit to your list when shopping. This will help you avoid impulse buying and unnecessary roaming around the supermarket.
4. Stock Up On Essentials
When we say essential supplies, it is a weeks' worth of basic goods. Prioritize these on your list to keep you well-fed for a few weeks or months. Focus on food that doesn't go bad in few days. Make frequent shopping trips to the market every few weeks or months than doing a bulk shopping trip once. This way, you leave supplies for other families to buy, and you don't waste expired food.
Suggested Read: Top 5 Online Shopping Sites that Deliver Right to Your Doorstep
Panic buying can have adverse effects on the market and the supply chains. Assess what you have, plan your meals, and take some time to control your portion. Avoid food waste, consume good food, and stay hydrated. It's essential to resist the urge to hoard supplies.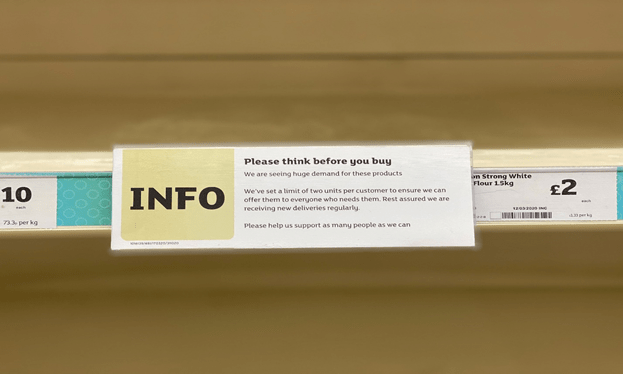 Supermarkets in critical areas have already implemented rules on the quantity that can be purchased per person. To ensure enough of the supply of necessities and some essential medical supplies in the market, the Department of Trade and Industry (DTI) has set these limits on the sale of all items.
Essential Shopping Items When Buying Groceries During A Lockdown:
Below is a guide to knowing what you need and what you don't need in your shopping list during this pandemic to avoid over-purchasing supplies from the market.
Groceries:
Canned items are great to have around. Canned goods have a longer shelf life. It's best to stock up canned goods to be prepared in case of emergencies. Do not fill your freezer with lots of frozen foods. Unlike canned items, frozen foods don't last forever, and you don't want to be wasteful.
Non-Food Items:
Don't hoard protective equipment such as face masks and sanitizers. If there is an apparent lack of supply, make sure you only shop for what you need. That means you take what's enough for you and your family.
Medication:
Everyone should have a first aid kit at their home. Now is an excellent time to make sure that drugs are in the list of your grocery list. Make sure your kit includes a thermometer, multivitamins, cough medicine, allergy medicines. Make sure you also have the basic medications for common illnesses, especially during the rainy season.
Suggested Read: Taking Care of Your Mental Health In The Pandemic Era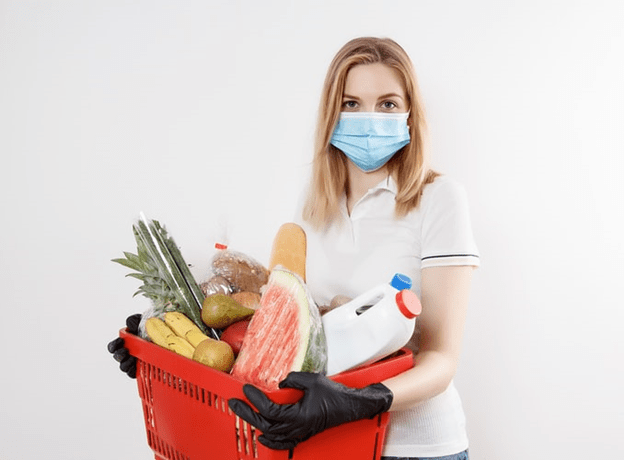 How To Prevent Panic Buying Before Lockdown?
Be Rational.
Always remember that thoughts are not facts. It is normal to have anxiety over the state of your health, especially if you are vulnerable. But before you panic, always think first and allow rationality to guide you. First, ask yourself what evidence you are using to prove that all your fearful thoughts are true?
Fact-Check.
Listen more and see reliable sources of articles to offer you accurate information. Check every circulating news or image if they are from reliable sources. They may have been used to spread fake news and panic buying on social media. It is essential to keep updated with correct information. Believing in wrong information is what often starts panic.
Stay Home.
Stay at home all the time unless you need to leave for essentials. It is a good idea to check out your local option for your shopping delivery to avoid going out of your house.
Protect Yourself.
Wear a face mask and face shield when you are outside shopping. Avoid groups of people.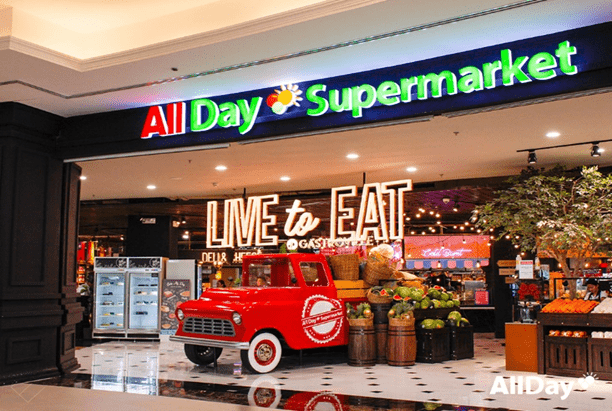 Stop Panic Buying With Thes Last Reminders
In times of uncertainty, we often act on an impulse to keep ourselves safe. But in this time of a pandemic, we need to think of safety as a community effort. You can do your part in helping your community and society in general by avoiding panic buying. Again, if we only buy what we need, there is enough for everyone.
Shopping can be stressful at the best of times, what more now that we are currently experiencing this COVID19 pandemic, for the people affected during the lockdown, it's even more challenging to shop. Fortunately, there are house and lots near commercial establishments like Camella's master-planned communities. Here, homeowners can conveniently plan and shop their needs to not panic buy.
For more home tips and updates, you may check out our blog page. Find the perfect property for you with its excellent location on our property page for your house and lot options.
By Nicole Panzo